Download
Download Baidu WiFi Hotspot free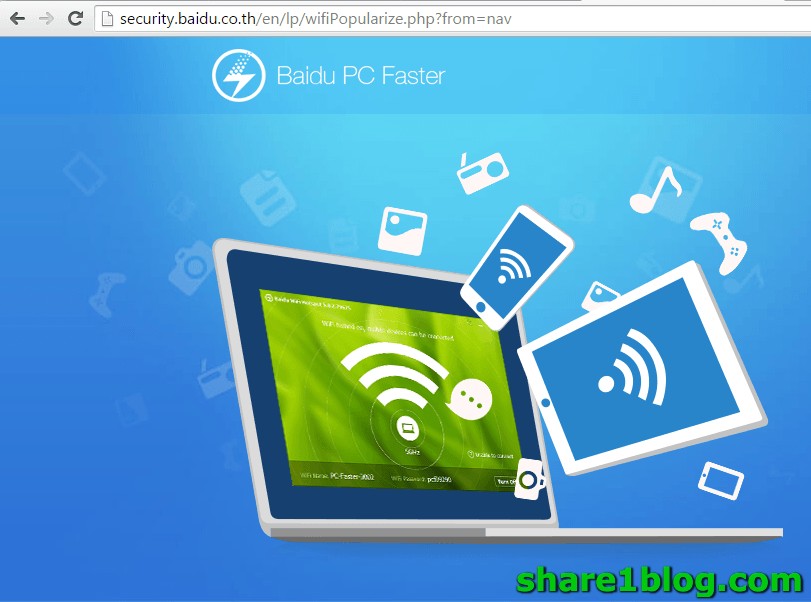 Baidu WiFi Hotspot free 2021 allows you to create a wireless network directly from your computer with their free app. Let's download and use this useful app now.
Download Baidu WiFi Hotspot free 2021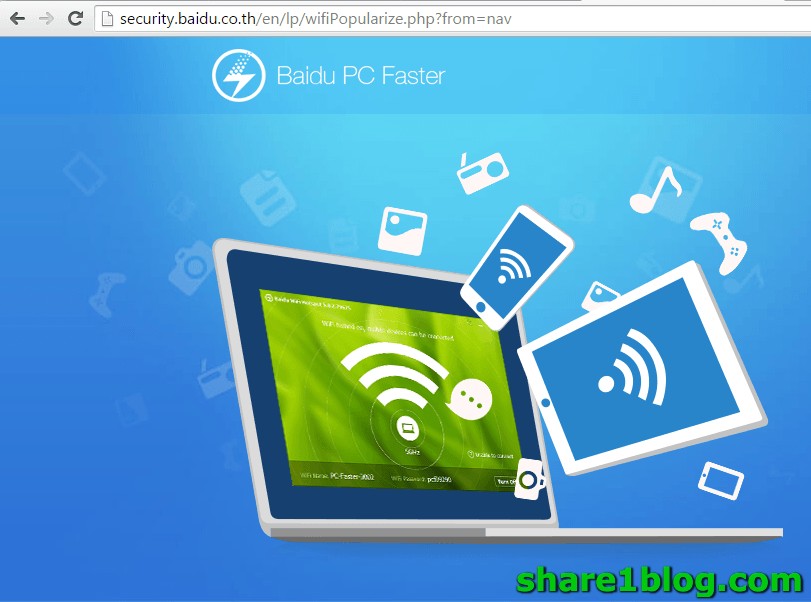 The connection will have no data sharing limitations, and you will be able to connect any device to your computer to piggy bank off of the computer's wifi connection. With just a tap of a button, you will have created a traditional mobile hotspot through your laptop.
Overview
Mobile phones have always been able to create Hotspots to share mobile data. Baidu decided to bring that capability to computers with their free windows application. With just a simple download, you will able to share wifi from your computer to your device.
The main issue why this is particularly effective is you won't have multiple connections draining the speed of your server. With only one connection to the internet, there will be less wasted data on the various routes.
Advertisement
Another aspect of this is the fact you can have unlimited connections with the application without slowing the WiFi down. The app is particularly known for having a speedy server facilitator.
How do I use Baidu WiFi hotspot?
The process begins with a simple Baidu WiFI Hotspot download. The size of the file is minuscule, especially if you are worried about space issues on your computer. Opening and installing it is quite intuitive.
The download doesn't come with any additions, which is always nice. You don't have to worry about keeping an eye out for a toolbar installation or something like that. Once the installation is done it automatically opens up the app.
When the app is opened, it automatically creates a hotspot connection. The interface is straightforward and is a calming shade of green. It doesn't provide much beyond a few basic settings, but it has a low CPU requirement which is perfect. It runs on all Windows OS from XP to 10.
Once Baidu has created the Hotspot, you will be able to see which devices are currently connected to the laptop. Also here you can change the password that allows people into the server while viewing which devices are using the internet connection.
The app comes with six languages at the moment including, English, Chinese, Spanish, Portuguese, Indonesian, and Arabic. The settings area provides control over the connection. Also, there is an automatic help button that opens in your browsers to an FAQ. Finally, a direct connection to customer service is available through feedback.
Through the app, you can also send files from your computer to your phone, and vice versa. This feature means all across your home you will have a nice home network. It is efficiently organized into one specific file which you can modify from settings.
Is Baidu WiFi hotspot safe?
Yes, Baidu is perfectly safe, as they have implemented several safety features into the application. The first way that they ensure your safety is that you in the app have total control over the password that is used by the devices that connect.
Another way that they protect your internet is by giving you the ability to block any devices from accessing your internet. These other connectors can also be blacklisted so that they will never be able to re-access the network.
Security is also upheld for your computer. It is not going to compromise your hard drive or data. It is a small program optimized for running on old computers. It will not slow down even the oldest systems when running or cause crashes.
Features and Bugs
The simplicity of the app lends itself to a low number of bugs. One problem manifests when you attempt to use the feedback or help. The website that should take you to the help does not work properly and does not open at times.
Further limitations are found in that you must be connected by wire cable to the Modem. The app cannot extend a mobile connection which limits how useful it could be. You might have to get a wire to connect your device to.
What are the alternative programs?
When comparing Baidu's WiFI Hotspot to other competitors, the comparison will include an analysis of price. Also, we will look at simplicity and utility. Baidu shines in its free price and simplicity, however, it is limited in its utility. Finally, speed will play an important role in judging.
The first option is Connectivity. This has a free version, however, this option comes with many limitations that can only be unlocked by paying a hefty fee for Pro or Max. There are so many features available, but this has made the user interface rather unwieldy. The complexity is needless in comparison with Baidu's simplicity and efficiency.
My Public WiFI Hotspot is a good option. The main disadvantage it has is the ancient user interface. Beyond that, it is a bit more complex to use than Baidu, but it provides excellent utility without being as complex as Connectivity. Lastly, it also is able to track what the users visited on the internet and prevent specific websites from being used. This setting is quite useful if you are providing a service.
LionsScript is the most stripped-down of all the Hotspot creators. It carries none of the extra features any of the others do. It also has a vintage style interface like My Public, which may or may not be great to you. If you just want the Hotspot, this is the most simple. However, Baidu has more overall utility and a better balance.
Conclusion
If you are looking around for a Hotspot creator, Baidu WiFi is an excellent option. With the simplicity of it mixed with the speed of the service, it has a good place. When compared to the other alternative, it does not fall behind the best of them. There are no apparent bugs to dissuade you from using this safe application.
The developers have not released any information about what changes they have made in the recent updates.
Download Baidu WiFi Hotspot free 2021
Read more :