Pets
This Doggo Spends 2 Weeks In Front Of The Bedroom, Waiting For A Special Friend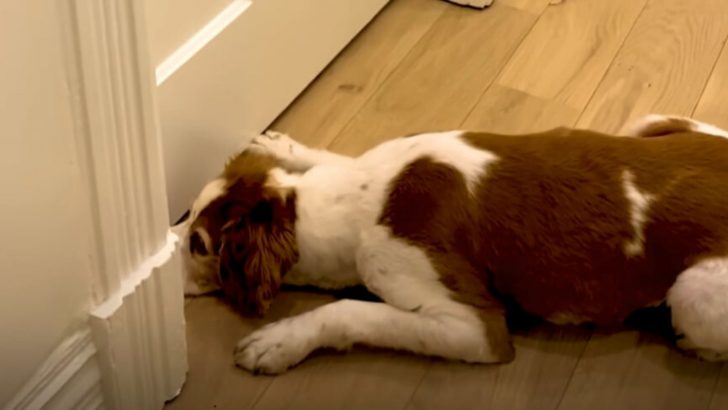 Sometimes, all it takes is meeting someone special to have your whole life changed! At least Robby, the Brittany Spaniel, would probably say so if he could talk!
He has always been kind of an anxious, socially awkward doggo. He practically hated social gatherings or anything in particular that had to do with meeting new dogs or going out for walks. But, when Carl, the foster cat, came into his life – all that was about to change!
Robby Rediscovers His Social Skills After Meeting His Feline Friend
Robby's owner, Taryn, has always felt a special bond with rescue dogs. Alongside Robby, she has another rescue doggo, Bear, who had been shot, which led to the amputation of his hind leg.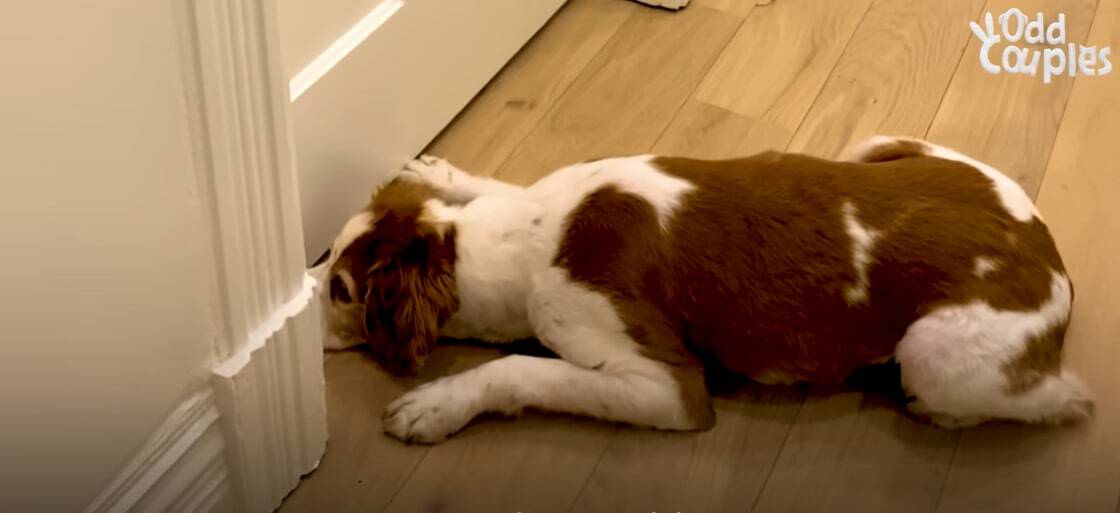 But, unlike Bear, Robby has always been socially distant and had a hard time going out.
As trying to make Robby bond with other doggos didn't quite help, Taryn decided to foster a special someone to see how Robby would respond – a cat buddy named Carl. 
At first, Carl had to spend two weeks in quarantine, but as soon as he came into the house, Robby could smell him. He spent two whole weeks lying in front of the bedroom and pressing his nose against the door to interact with him – at least "telepathically"…
When he finally got out of the room – it felt that he and Robby had a special bond right off the bat! Robby literally spent around ten minutes licking Carl, and he seemed to enjoy it! From that moment on – the bond was unbreakable.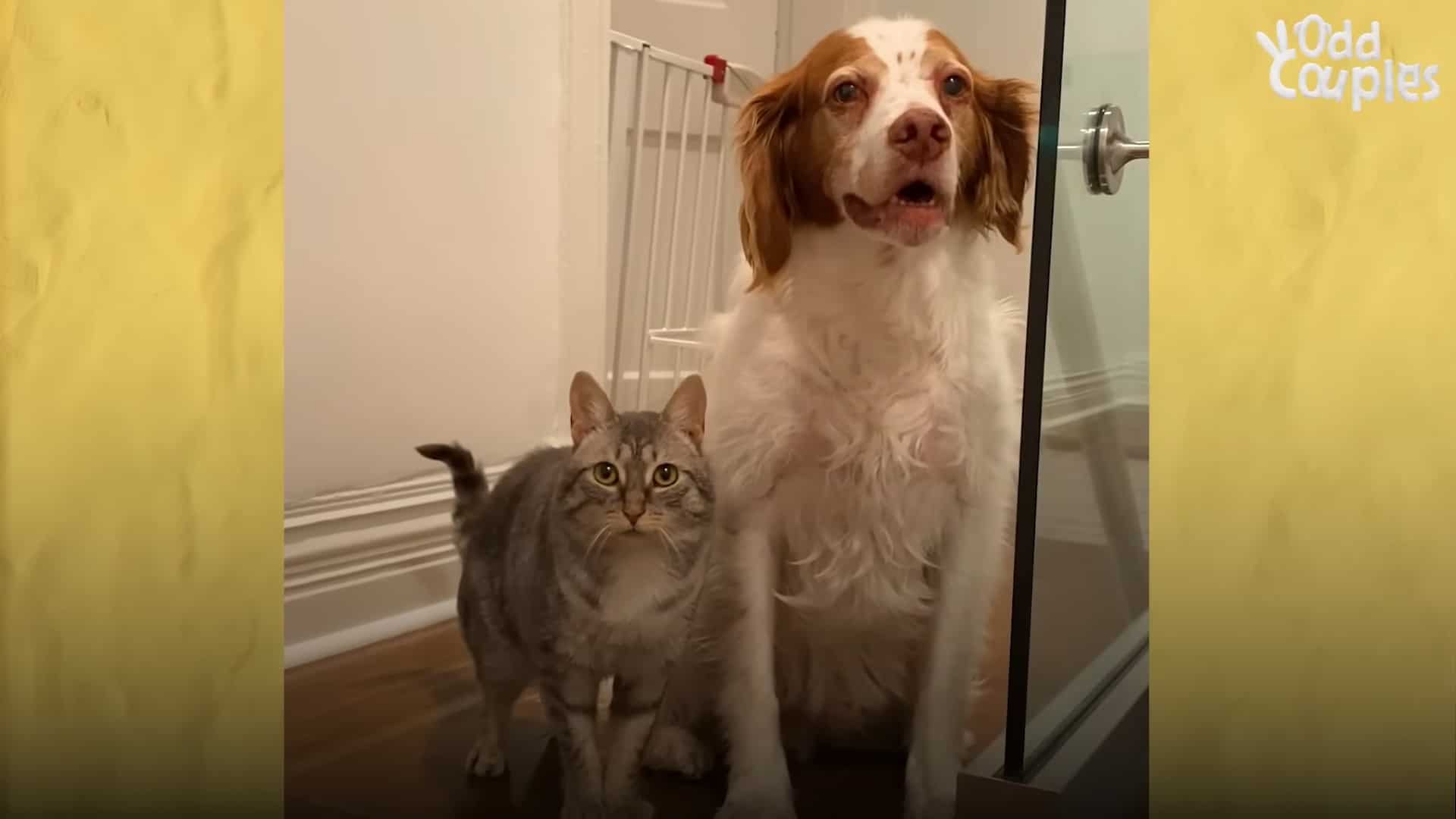 Robby follows Carl everywhere around the house. Whenever his feline buddy jumps on the kitchen counter to 'steal some scraps' – he's there to be his partner in crime. And, whenever Robby lies down to take a nap – Carl is his loyal napping partner!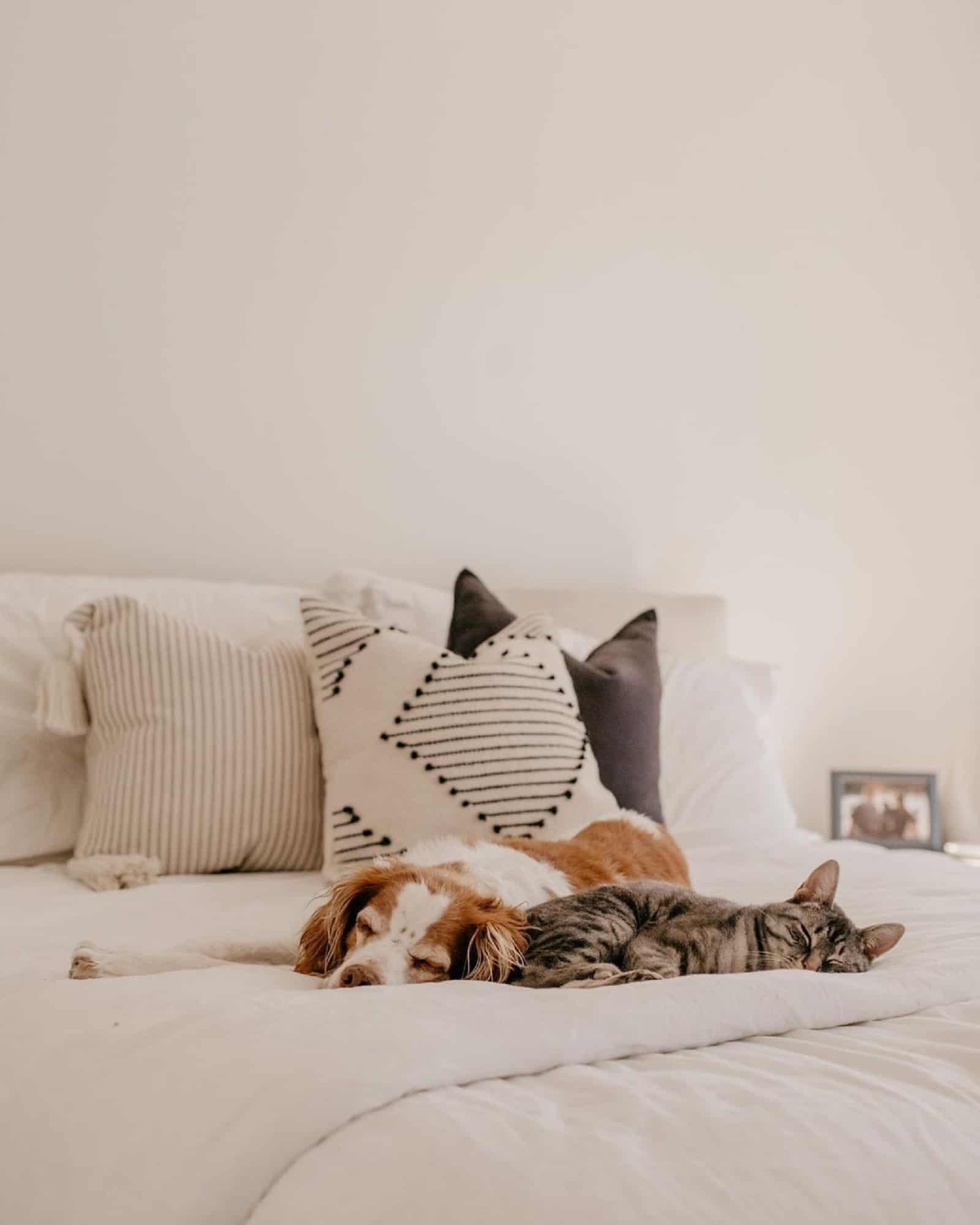 The two even climb the stairs up and down, which has become the ultimate pawesome ritual in the house!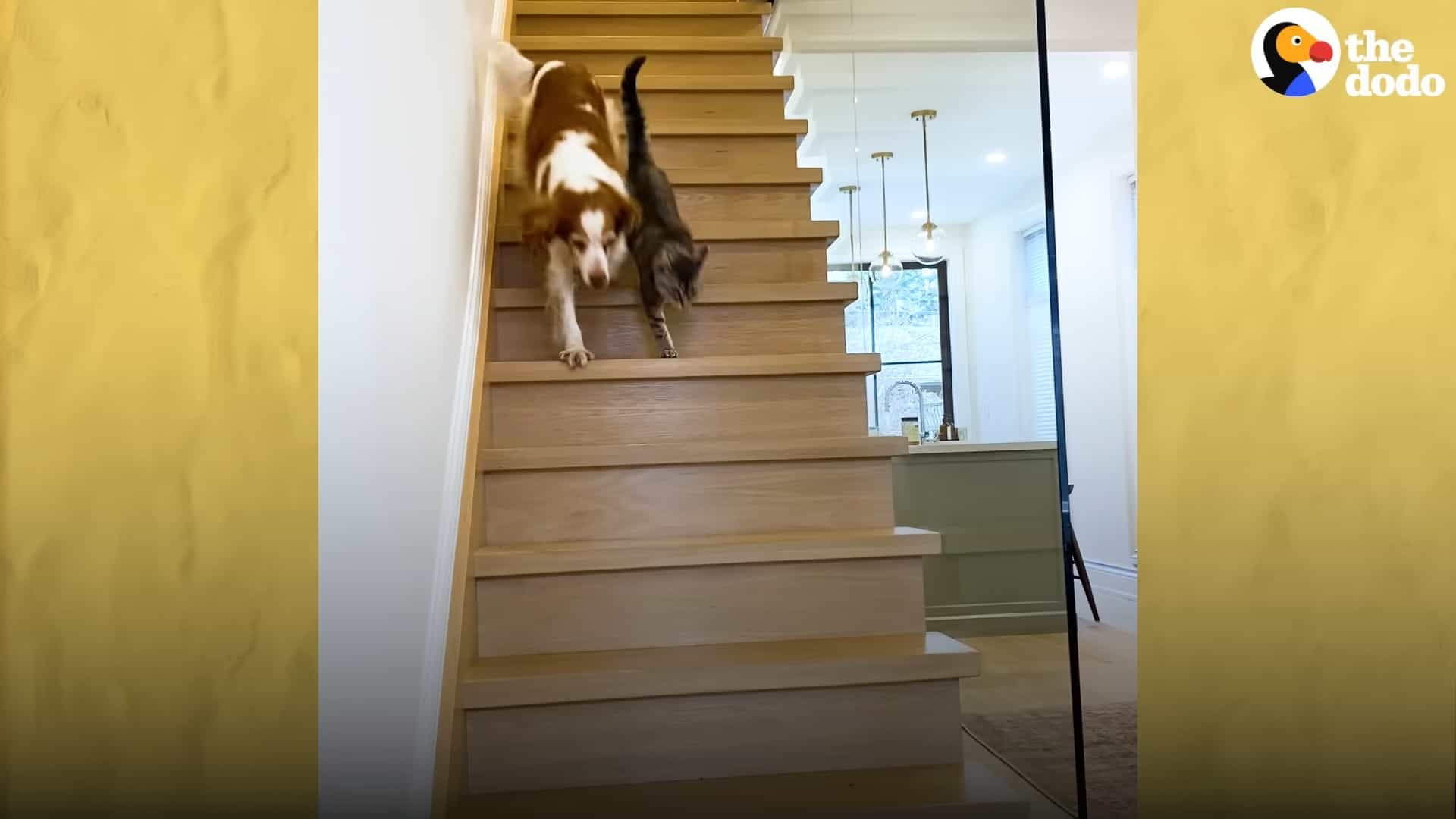 It seems that all it took for Robby to turn his life around was just one feline friend who understood him.
Long Walks Are 'Back In The Game'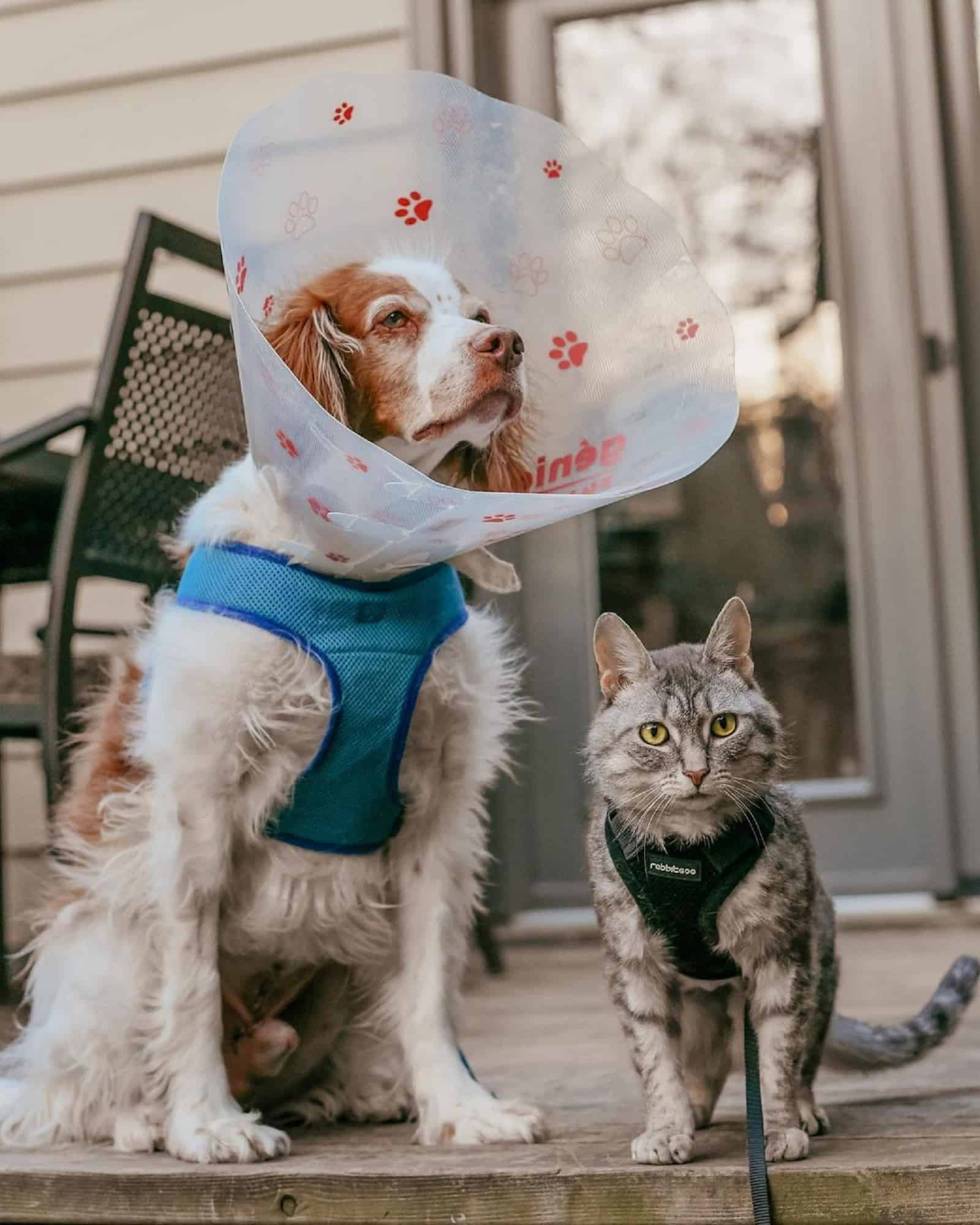 With Carl around, Robby started to like walks again! Before his feline buddy became a part of the family, Robby had always been nervous about going out. But now – it feels as if he's thrilled to show off his cat to the entire world!
The two spend amazing time together in the field, chasing each other and enjoying each other's company. And, even though Carl spends a good part of the walk in a customized cat backpack – Robby seems to be fine with it as long as he's near.
Robby, Carl, And Bear – The Purrtastic Pack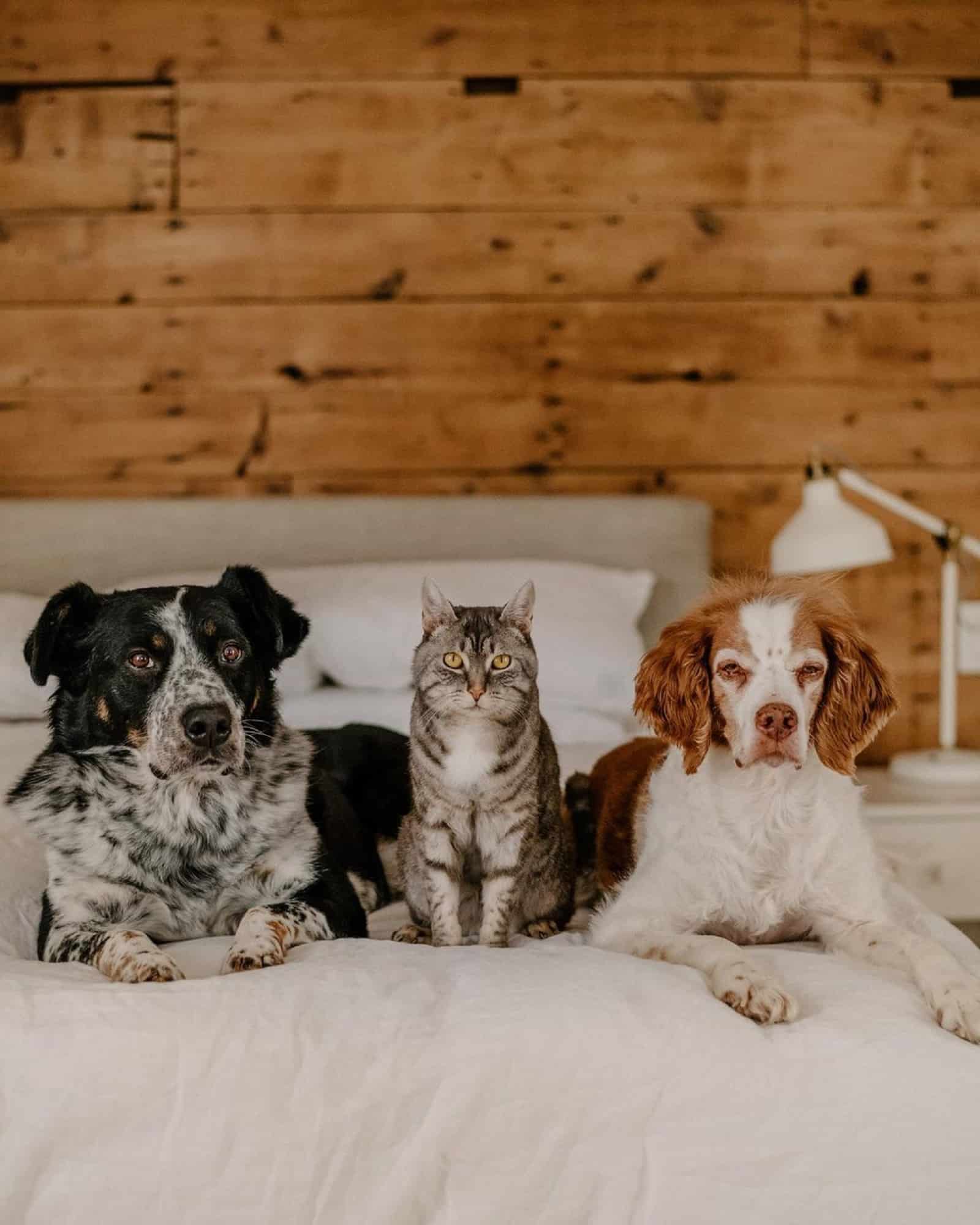 Everything has changed with Carl in the house. The whole fostering thing started out as a fostering idea, but he became an unavoidable part of the family, making everyone's lives better!
"We are a family with three rescue animals, all adopted as adults. We all have different personalities, and each has our own little quirks, but we are the best of friends and enjoy every day we get to spend together," Taryn wrote on her Instagram account.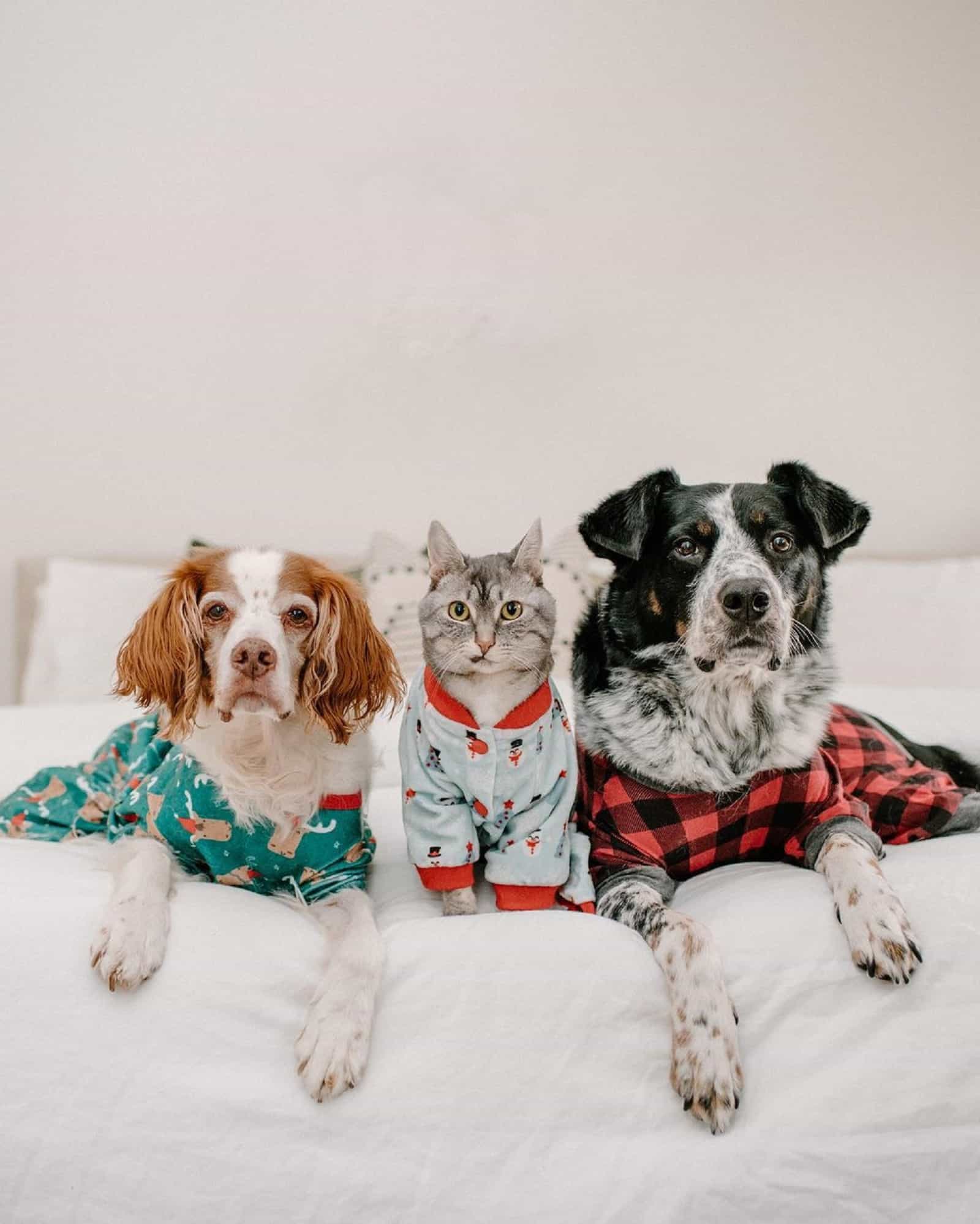 They celebrate holidays together, nap together, play together, and understand each other perfectly. Sure, they sometimes have an argument or two, but hey – that's just what siblings do!
Woman Discovers A Highly-Trained Police Dog In Her Back Yard