Pets
Sweet Shelter Dog Was Set To Be Euthanized Because She Barked At Another Dog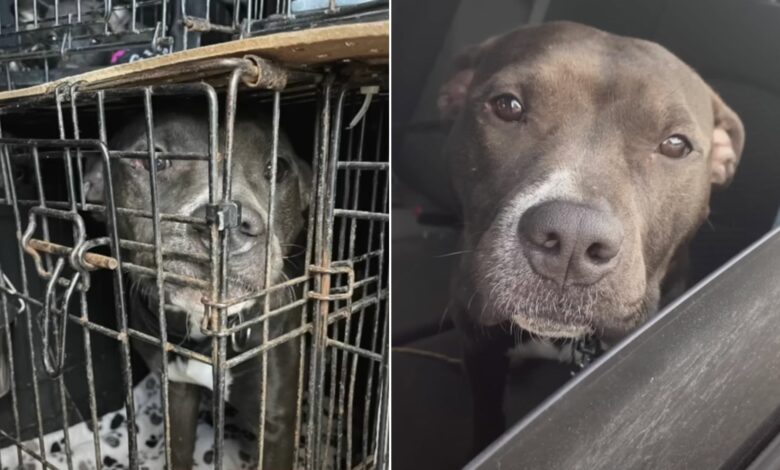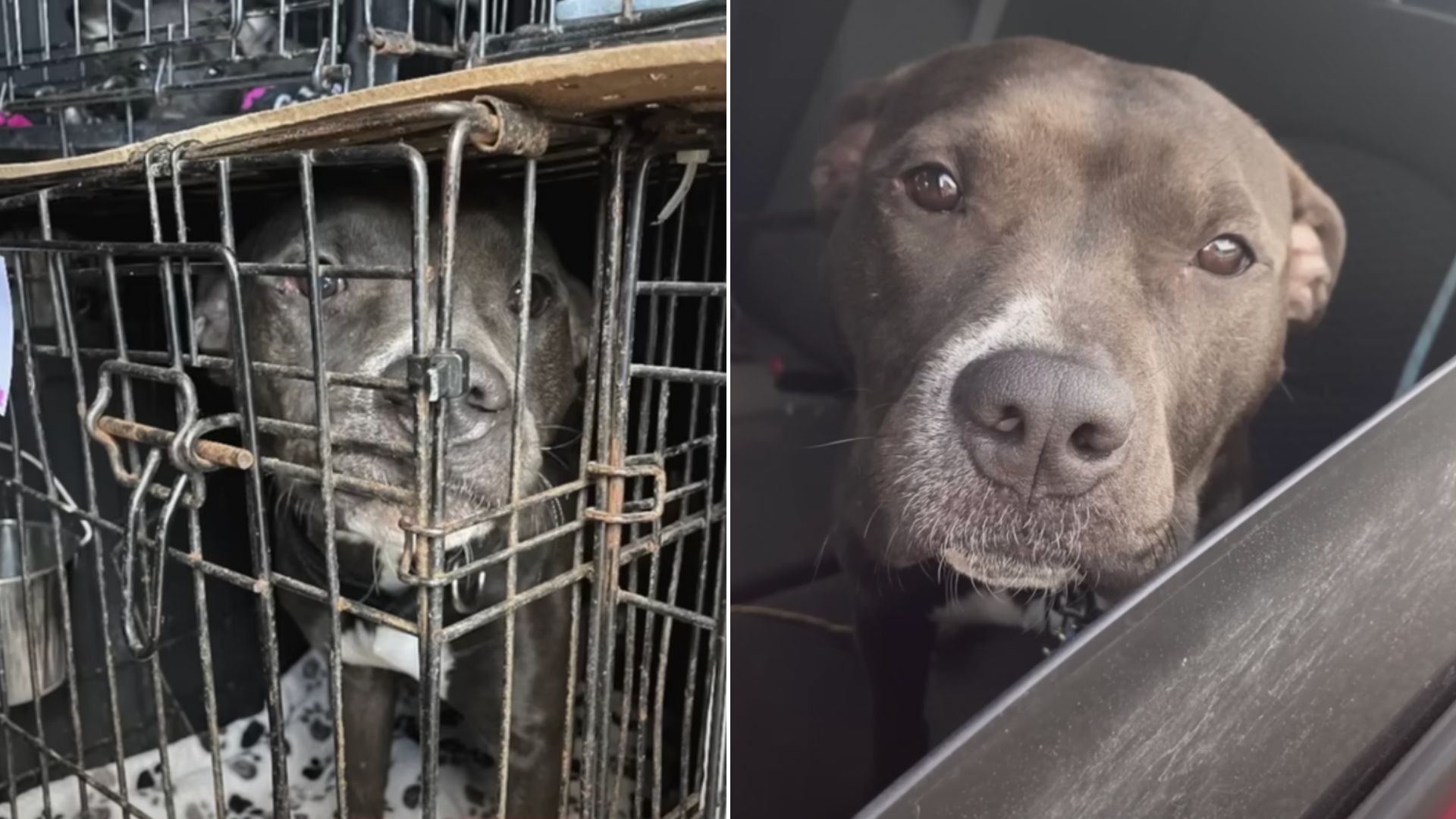 Moose is proof that shelter dogs are nowhere near bad!
With a bullet lodged in her lung and just a terrible start in life – this adorable Pittie had one and only one thing in mind – to be everyone's best friend.
Sadly, no one seemed to give her the chance to prove she was worthy of adoption, so she was scheduled to be euthanized just the day before Micky came across her story.
It was literally an extra kennel that prolonged her tragic destiny, and eventually saved her life!
Beating A False Stigma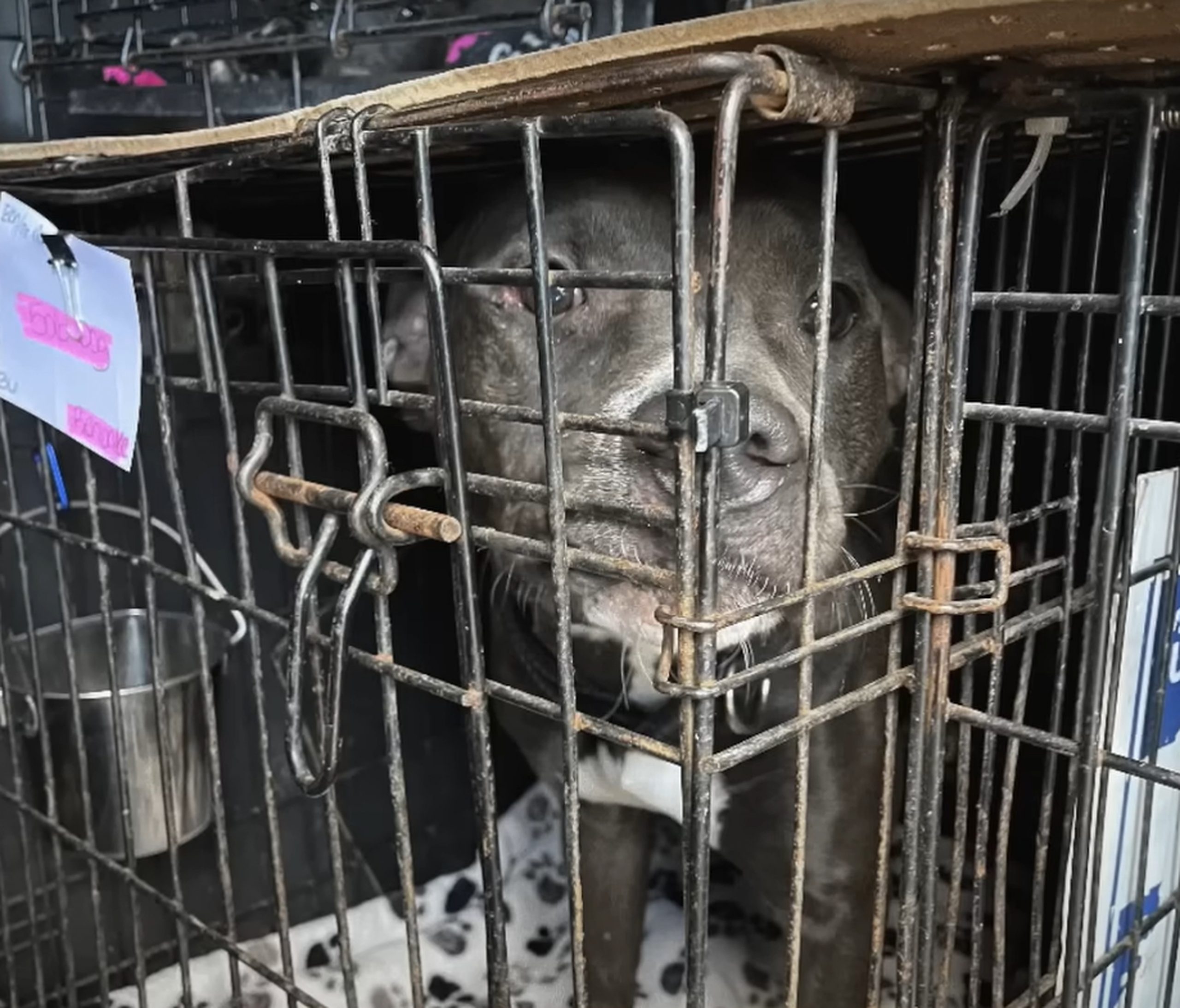 Moose's current owner, Micky, came across this lovely dog just in time! When she realized that the Pittie was about to be put down, she didn't think twice and applied for her in a heartbeat!
Moose was put on the bus from Houston, Texas, and five days later – she met her savior in Virginia!
The saddest thing of all was that the only reason why Moose was labeled as "behavioral euthanasia" was because she barked at another dog.
"It's really sad because she was behavioral euthanasia and the only thing I saw in all of her staff notes was that she barked at another dog," Micky told GeoBeats Animals.
On top of all that, Moose was shot, and she had an abortion in the past.
"She had been shot (I only know this because we saw the bullet on her X-rays, it can't be removed but multiple vets have said it does not effect her or put her in danger), had heartworms & was treated when I got her, and had an abortion," Micky wrote on Instagram.
She was unjustifiably stigmatized and had a horrible first year of life, but Micky was inclined to help her build a brand-new life!
"I'm shocked that this dog, considering how terrible her first year of life was, wants to be everyone's best friend," says Micky.
Moose – The Sweetest Lovebug Ever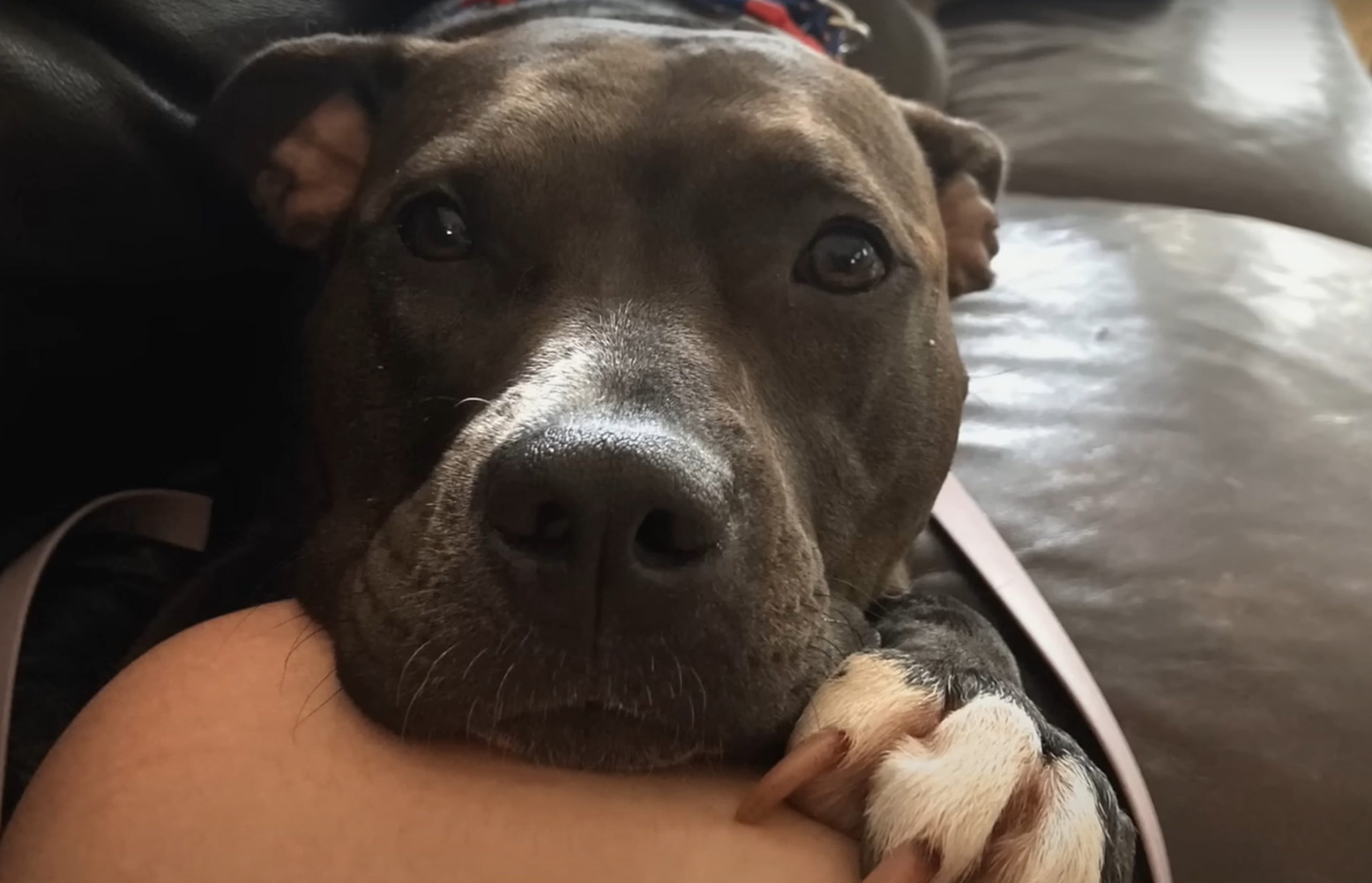 Even though she expected Moose to be a lot of hard work – this pawdorable girl proved to be the complete opposite! Judging from her in-house behavior, Micky realized that she had an owner before, as she was perfectly potty trained and knew pretty much all the do's and don'ts.
She just had the sweetest temperament ever, and it was far away from what Micky expected from the dog who "needed to be put down."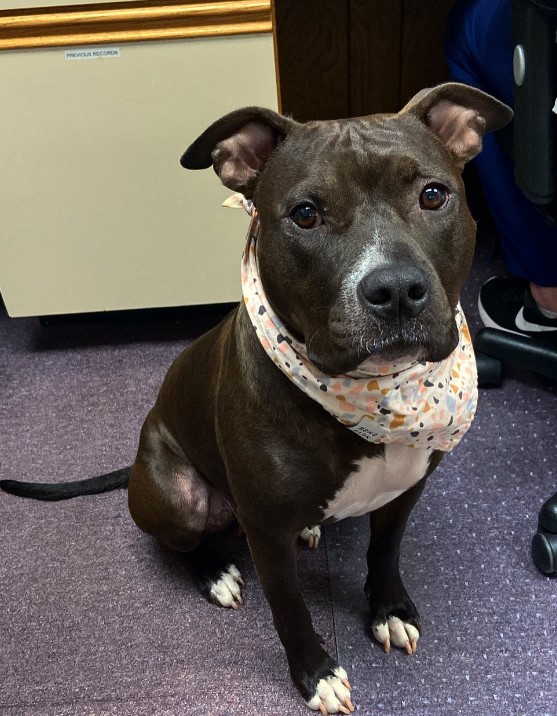 Moose was in love with people and other dogs, and she was learning new things quickly, which is why Micky came up with an idea – to train her to be a therapy dog!
"Despite all of this she has been the best girl ever and is learning more each day. She has come so far and was the best thing that could have happened to me," says Micky.
Multipurpose Service Pittie In Training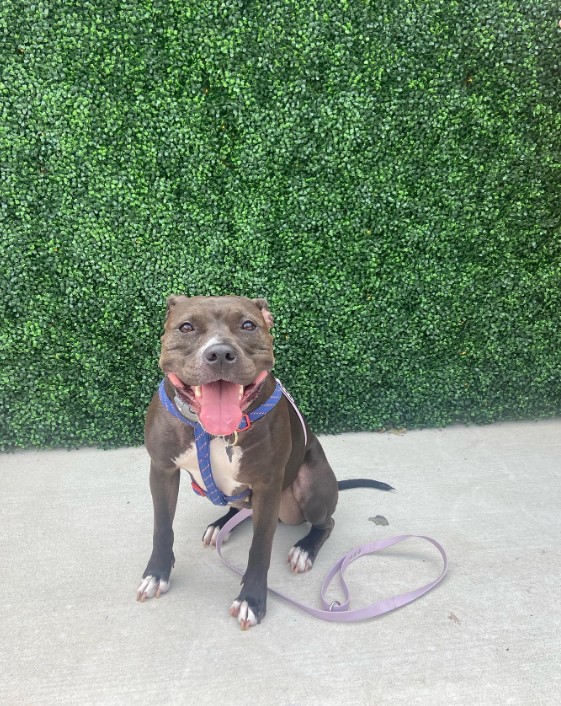 Being a person with mobility issues, Micky needed a certified therapy dog, and Moose was just the ideal candidate! This sweet girl has impeccable intuition, which made Micky consider training her in the first place.
"Usually, she sleeps by my legs, but if I'm having a flare, and really, really don't feel good, she'll sleep up by my head," explains Micky.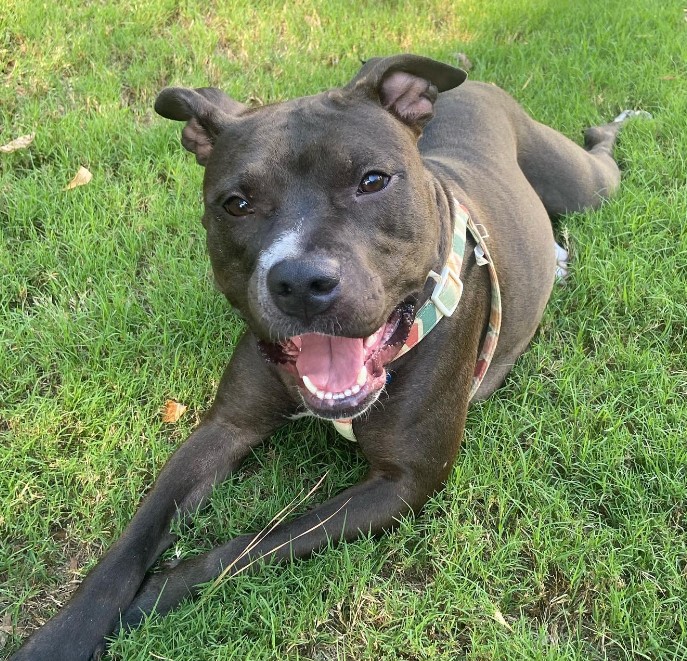 At the moment, she's in the process of getting her OFA certificates, but I'm absolutely pawsitive that this one-of-a-kind shelter girl will turn into a wonderful therapy dog!
Moose has been a family dog for almost a year and a half now, and her bond with Micky has never been stronger! This fantastic duo is practically inseparable, taking on beautiful adventures every day!