Pets
Catographer Captures Maine Coon Kittens Growing Up Before His Eyes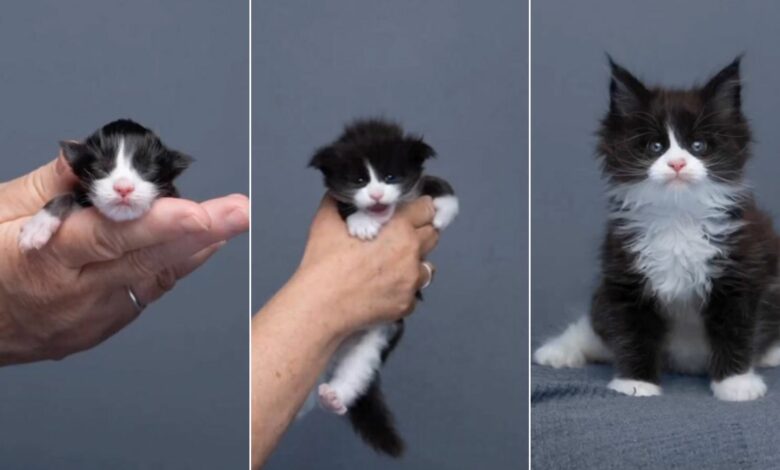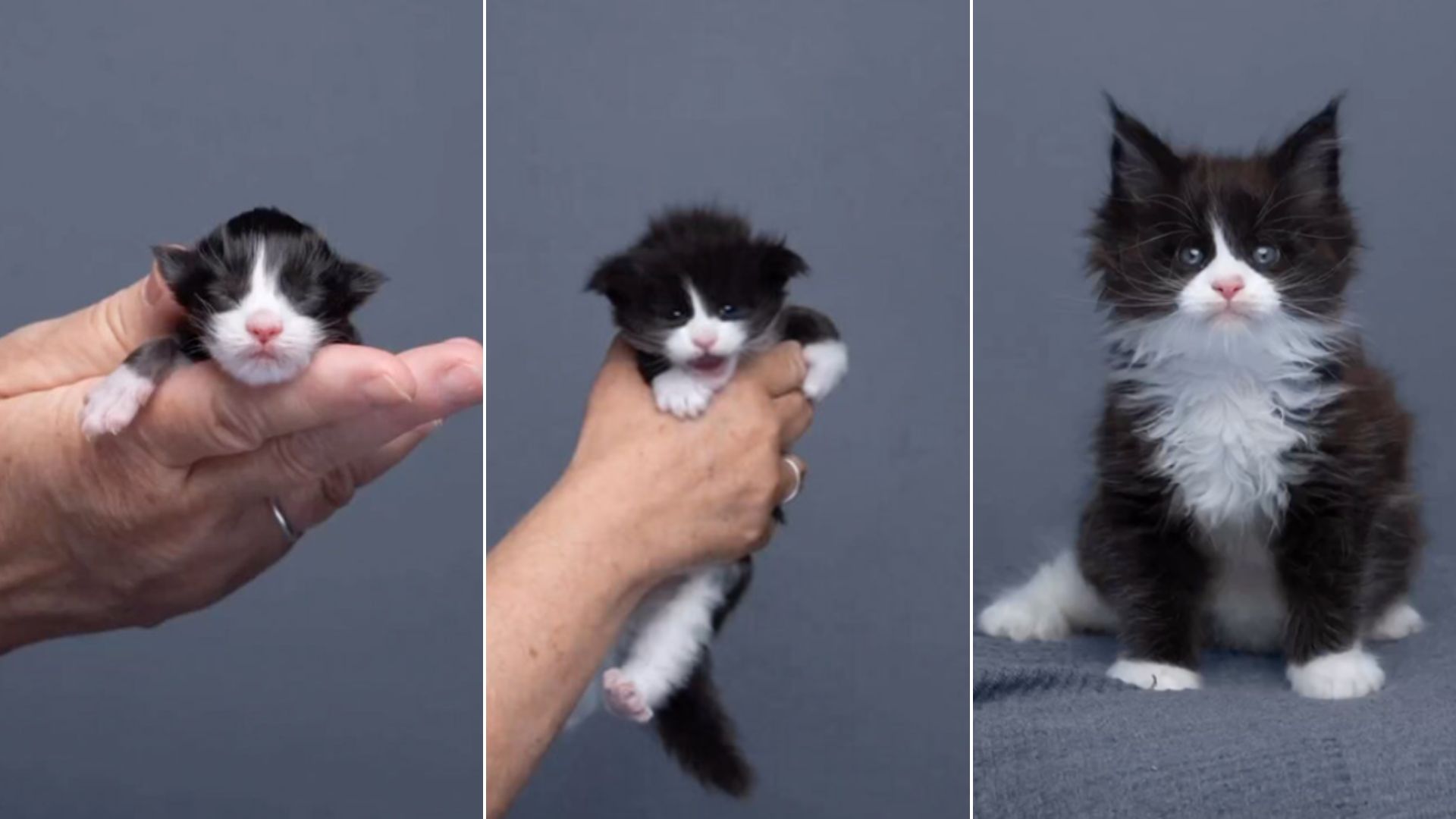 It's amazing how fast our feline companions grow up – right before our eyes! No wonder we're always in their little furry faces with our phones and cameras, trying to "keep this love in a photograph," as Ed Sheeran would say.
That's common to all cat parents, even those who just so happen to be professional cat photographers, or catographers as the hero of today's story likes to refer to himself.
Meet Nils Jacobi, a commercial cat photographer, cat content creator, and influencer based in Germany who recently shared "one of his favorite photography projects ever."
He titled his project "Kitten growing up" and it consisted of him documenting the growth of four adorable Maine Coon kittens by taking their pictures every other day over the course of several weeks.
Nils carefully merged and aligned those pictures in Photoshop, so he could create this slideshow:
In this video, we can see exactly when the kitten opened his eyes or grew his luxurious, fluffy fur. It's amazing, right? One comment under the video read:
"Capturing the eye color change and the literal blossoming of the floof…beautiful work, as always!"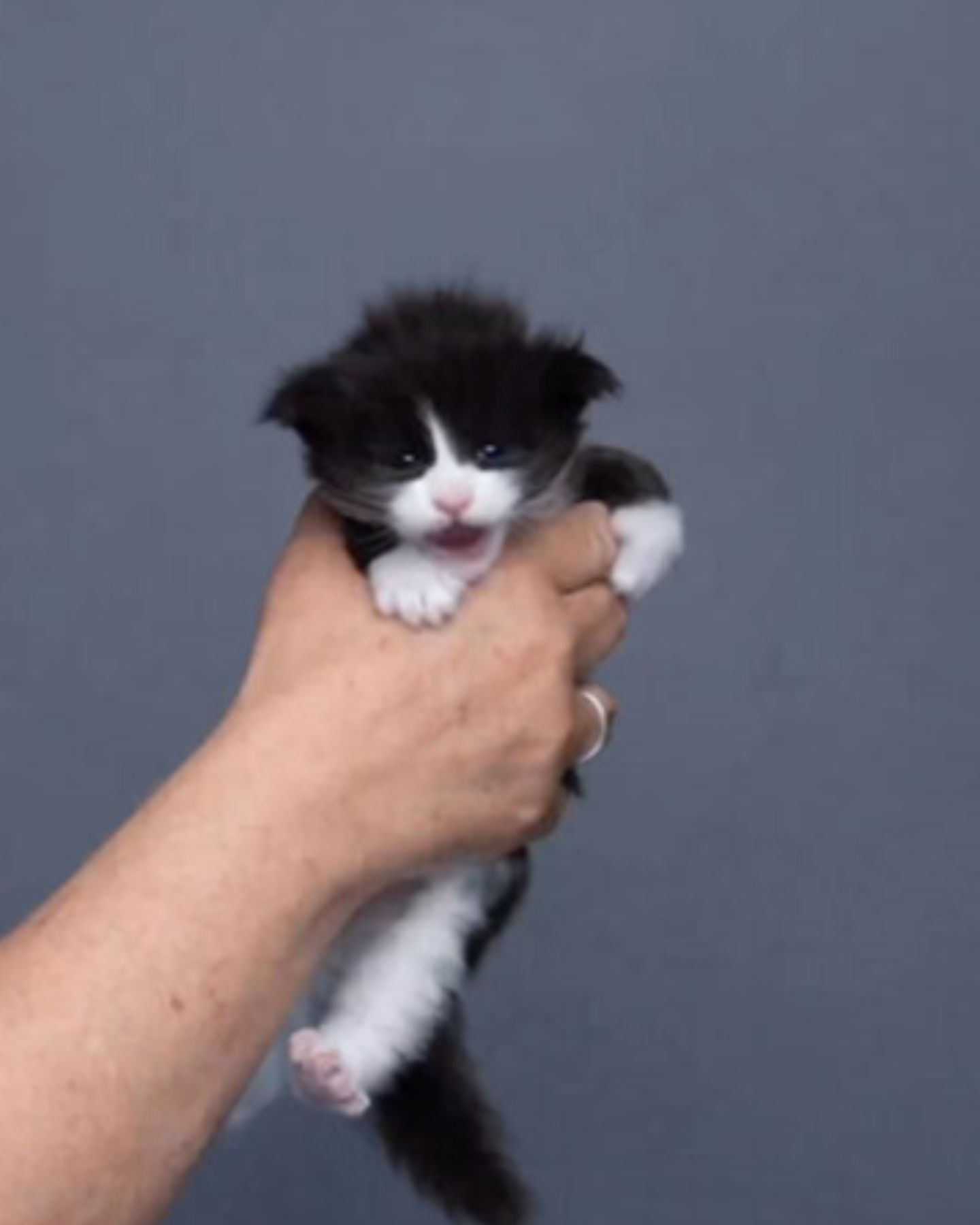 However, Nils' most viral video is only 4 seconds long, and it consists of photos taken over 95 days.
In the video, we can see an adorable black and white Maine Coon tuxedo kitten slowly growing into the majestic Gentle Giant. With the sound of a whistle in the background, no wonder the video is an Internet sensation.
Hats off to Nils for making this video and coming up with this project in general. I cannot imagine how much time and effort he had to put into creating this adorable video loop! Something that's just 4 seconds long for us took Nils weeks to make.
Hate to be the bearer of bad news, but we won't get to see this adorable tuxedo kitten in his grown-up Maine Coon glory. At least not through the eyes of our favorite catographer. As Nils shared in one of his Instagram posts:
"Unfortunately, I can't continue the photoshoots with this little guy because he moved to his new furever home which is quite far away from my location."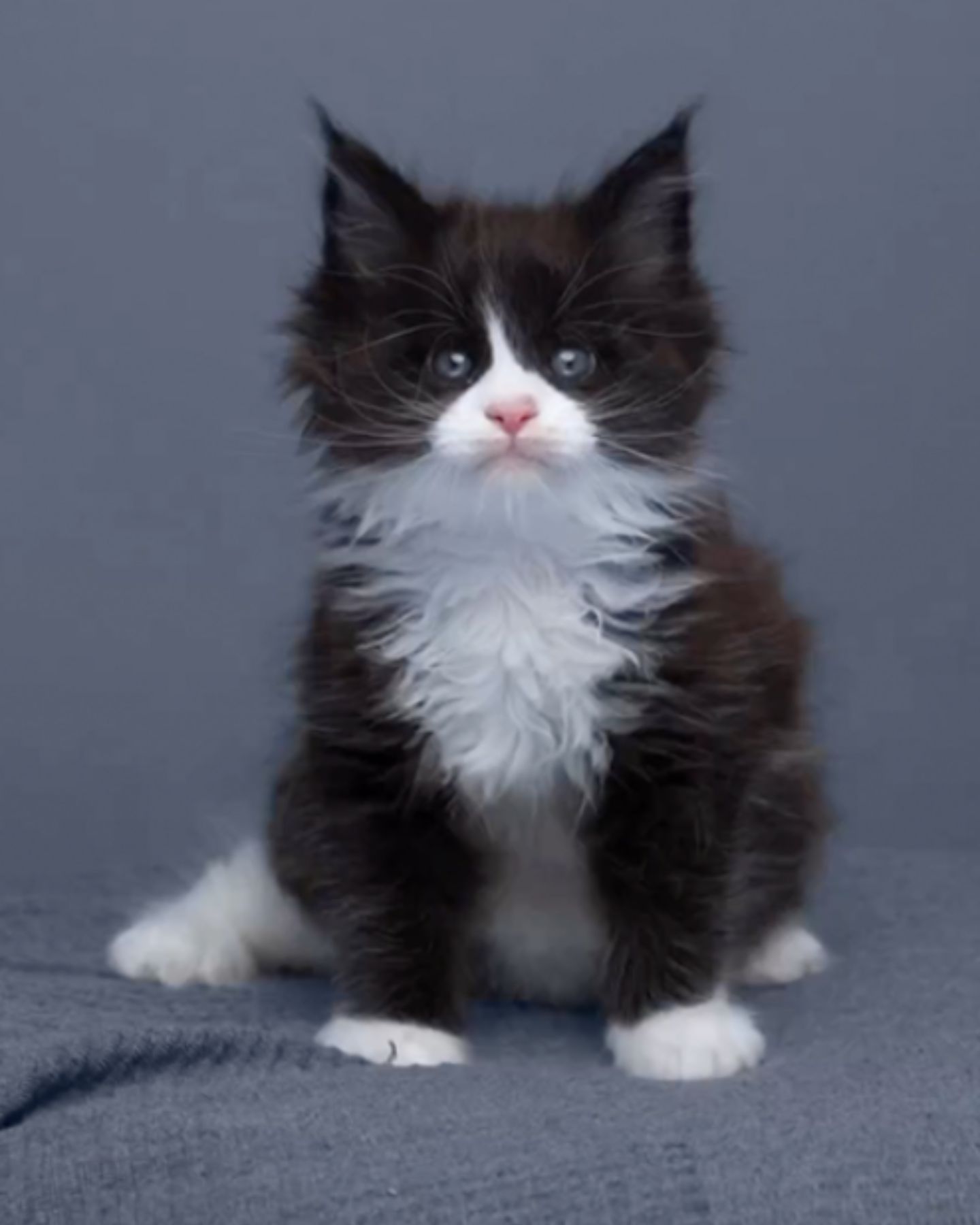 Despite his move, all three of his siblings were still living near Nils. He said how he hoped he would continue documenting their growth – which is exactly what happened!
Just look at this picture of a blue tuxedo and ginger Main Coon brothers. Aren't they the sweetest?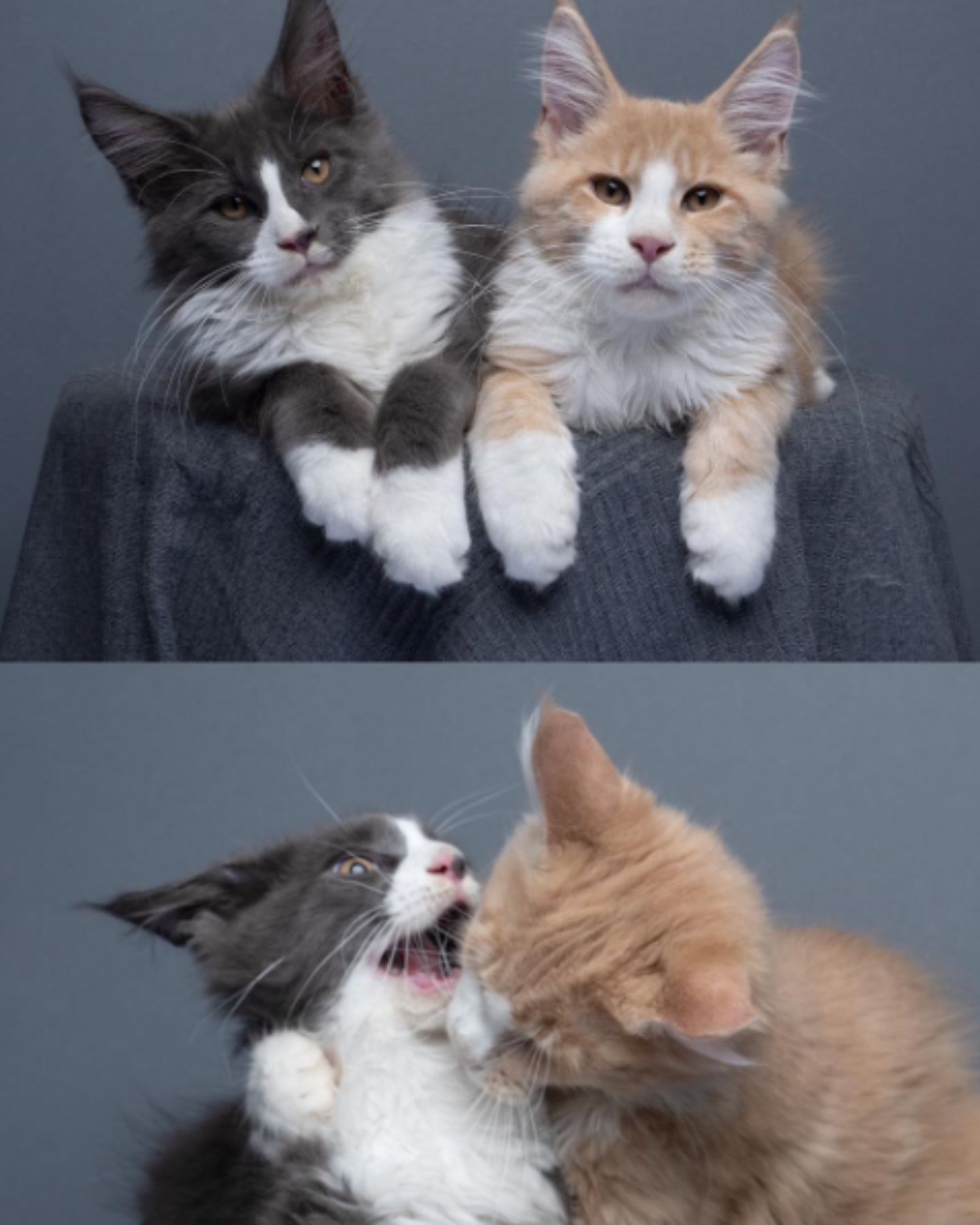 In the description of one of his videos, Nils asked his followers if he should continue his project and have a photoshoot with other kittens.
What's your opinion on this? Would you like to see more kittens 'glow up' right before your eyes?
If your answer is yes, make sure to follow Nils on Instagram, TikTok, and YouTube, so you don't miss anything this creative content creator posts.