Pets
Stolen Years Ago, Canine Flies 600 Miles To Reunite With Her Hoomans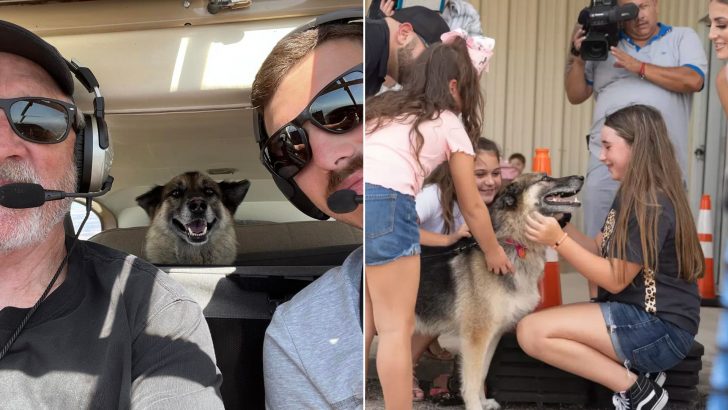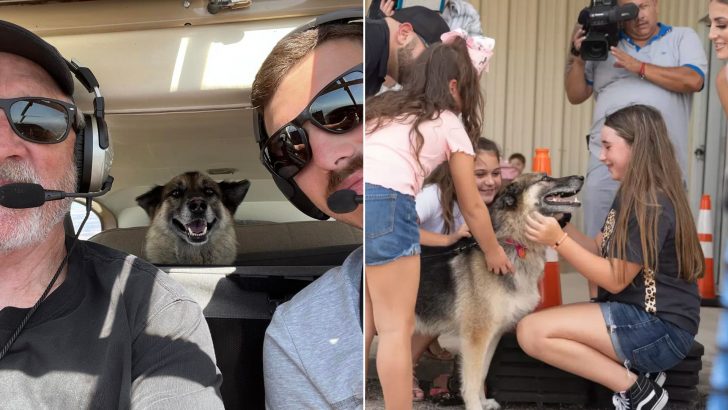 It's never easy to say your final goodbye to a dog, let alone to lose him without a chance for a decent farewell.
When Stephanie Moore-Malmstrom and her family let their German Shepherd, Sheba, play outside their home in Baytown, Texas, never in their worst dream could they have imagined that would be the last time they would see their pawesome girl.
Sheba, who was still a puppy back then, was cruelly stolen and taken away from the family, leaving the Moore-Malmstroms desperate… until, one day, Stephanie got a life-changing text!
Sheba Went Missing In 2018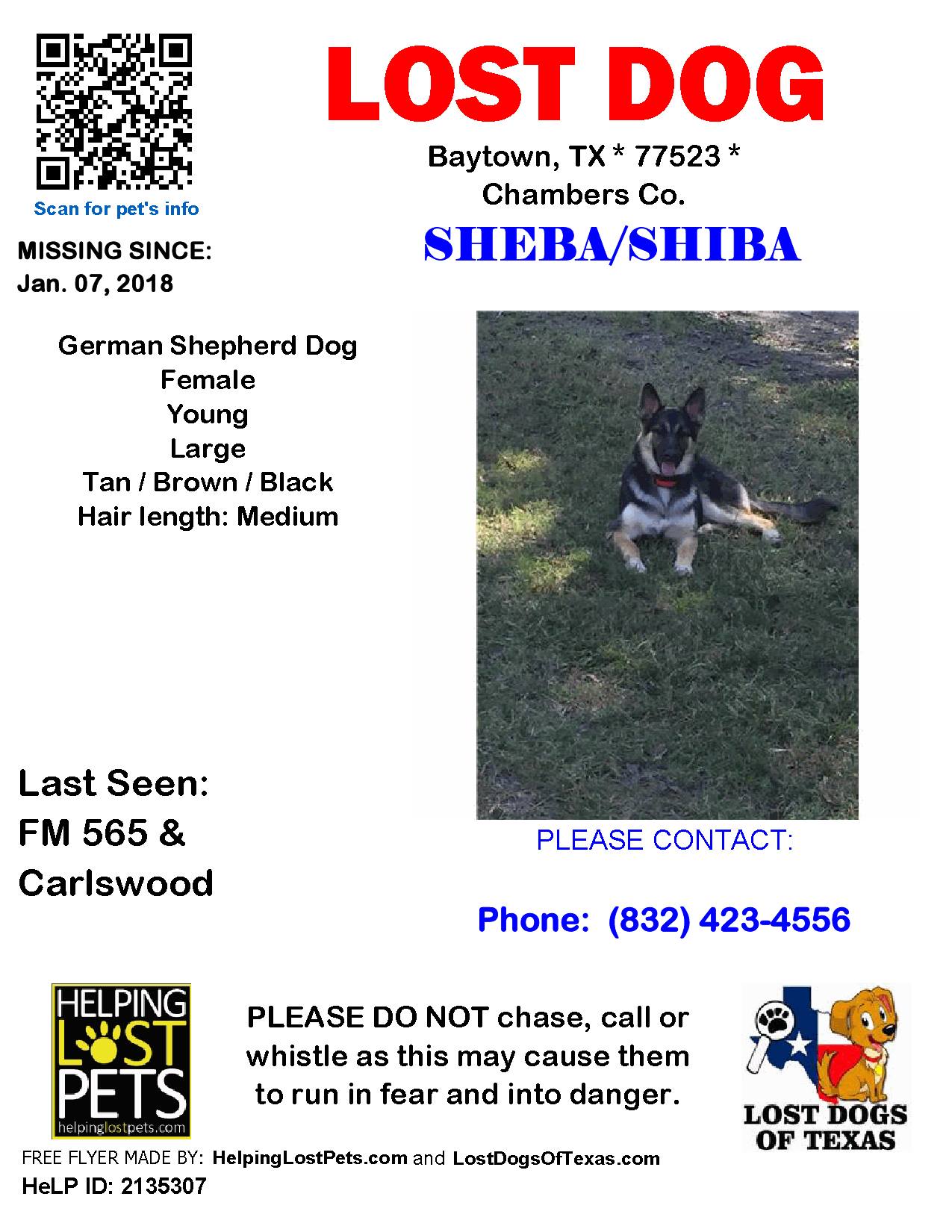 It's hard to even describe the amount of pain Sheba's family felt when they realized their favorite furball in the world was stolen.
"Dear person who has my baby, please know she has been fixed so if you took her for breeding purposes that will not ever happen and we beg you to bring her home," Stephanie wrote on her Facebook in 2018.
Stephanie, her husband, and their two girls spent countless nights wondering about Sheba, but there was no news.
"If you took her just because she's beautiful and sweet please know that you've ripped a hole in our family and we have 2 young daughters who are absolutely devastated and pray for their "sheba girl" to come home," she continued.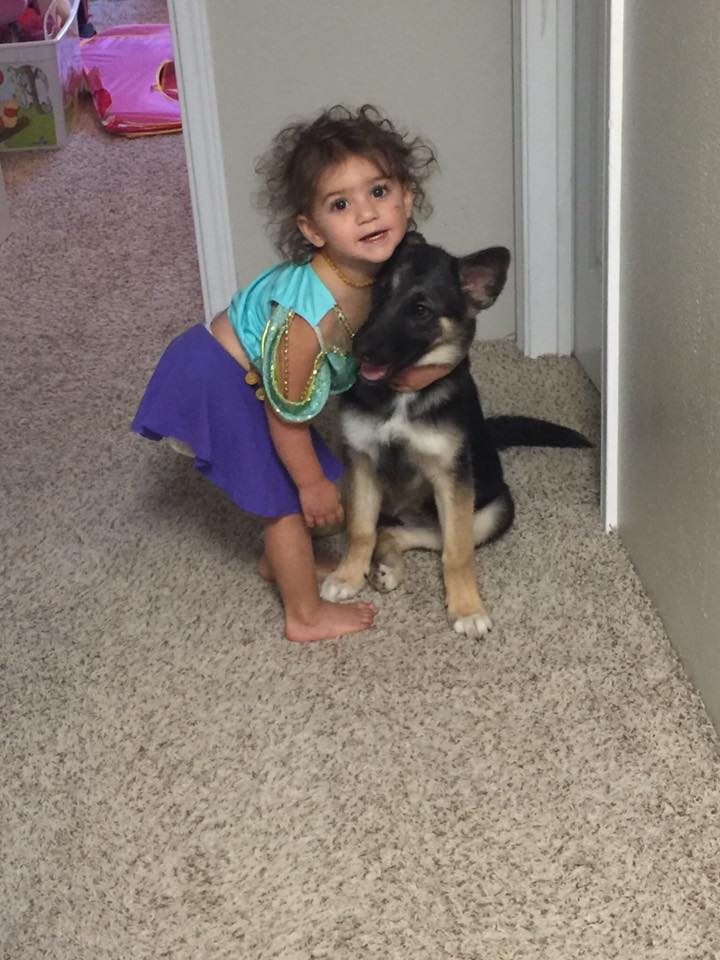 No one has ever seen her since, nor were there any updates on Sheba from the police or animal control. It was as if she mysteriously vanished from the face of the Earth without any trace, which was the most frustrating part.
Eventually, they made peace with the fact that they may never see their doggo girl again, and after months of intensive searching – they gave up.
Years went by and the family still didn't hear any news on their dog until one day in August 2022, a text message popped in Stephanie's phone:
"Hi Stephanie, your pet, Shiba, has a microchip that has been reported as found…"
After four and a half years of Sheba missing, she was shocked to receive the news and she couldn't believe her eyes.
"My initial thought was, ok, ya right, let me guess, I won a cruise and a million dollars also," Stephanie wrote on Facebook.
A Heartwarming Reunion After More Than 4 Years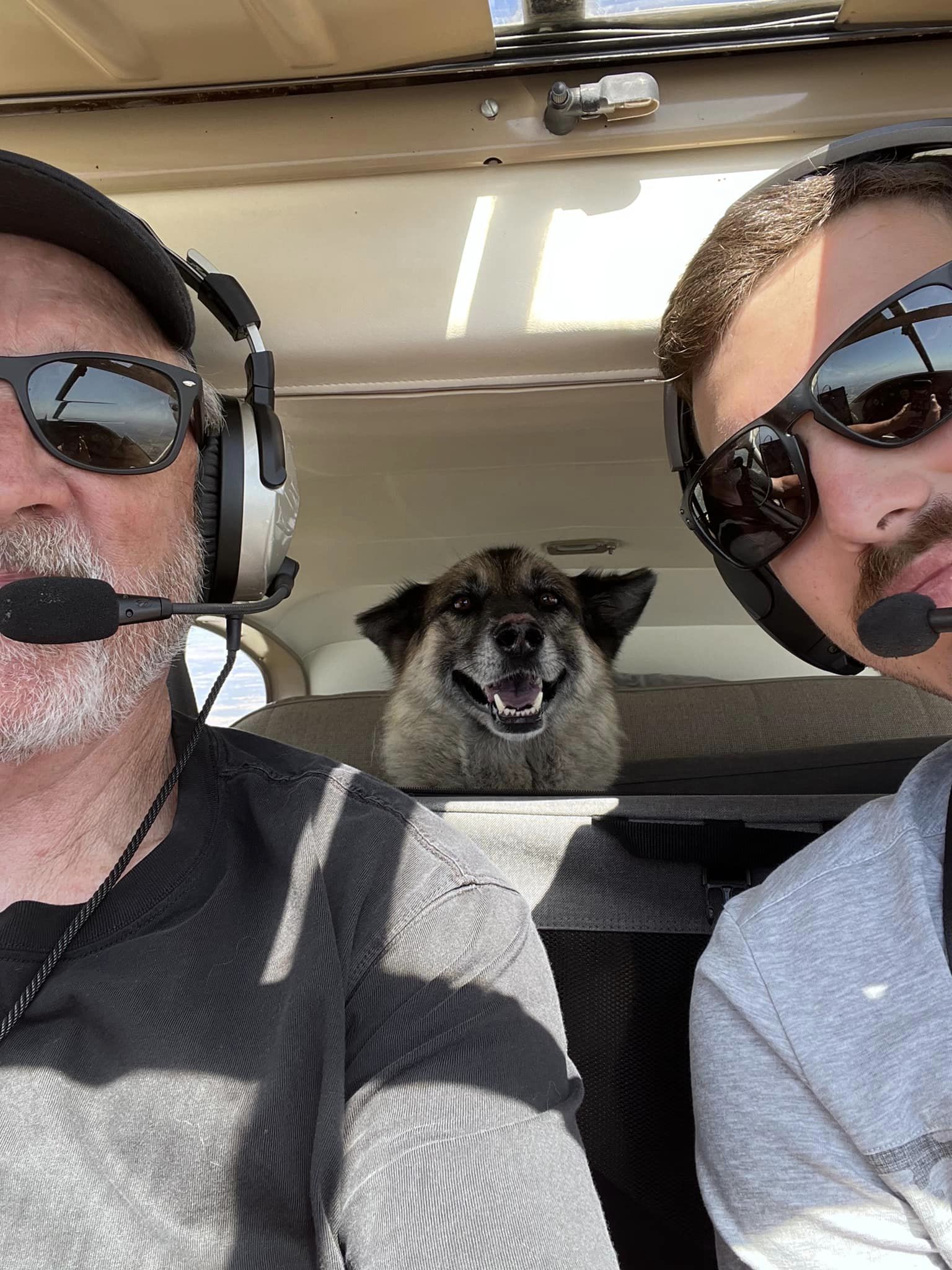 Turns out, Officer Harper, from Borger Animal Control, Texas, found Sheba strolling down the street in a Borger neighborhood, 600 miles away from her home!
At the time, he didn't have any clue about this girl being missing, so he picked her up in his truck and took her to the facility.
When she was scanned for a microchip, the animal control found her owners in a heartbeat – and without knowing the full story yet, the team was ready to fly Sheba out to her loving family.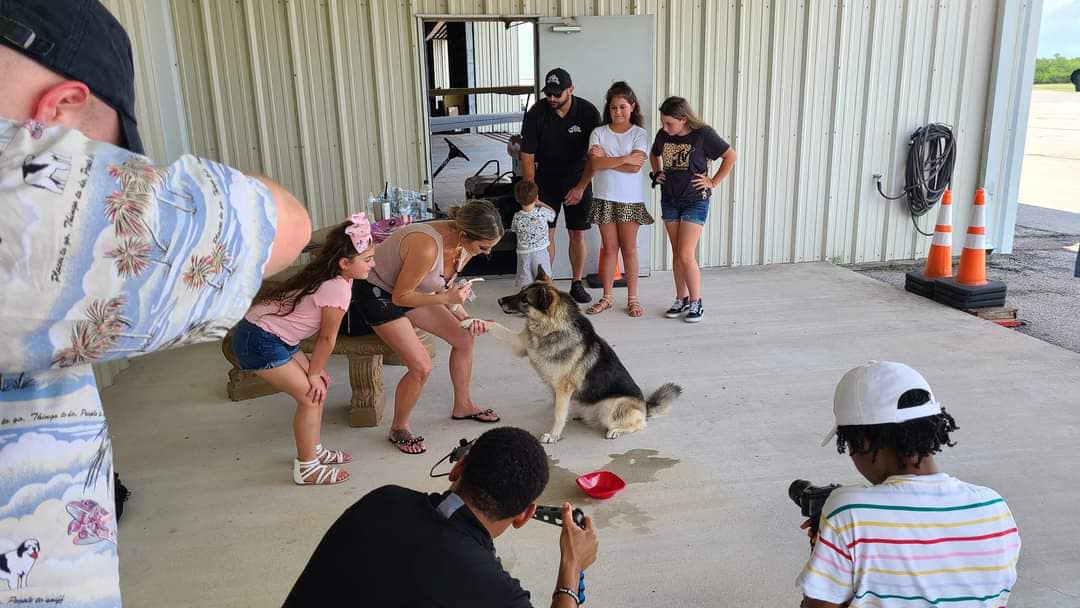 Pilots N Paws stepped in and flew her back home – to the most emotional doggo-hooman reunion ever!
Everyone was so impatient to see their loving girl, wondering if she would recognize them after all those years apart – but there was no doubt! As soon as she got off the plane – Sheba rushed over to her family, thrilled to see her pawrents and her baby sisters all grown up now!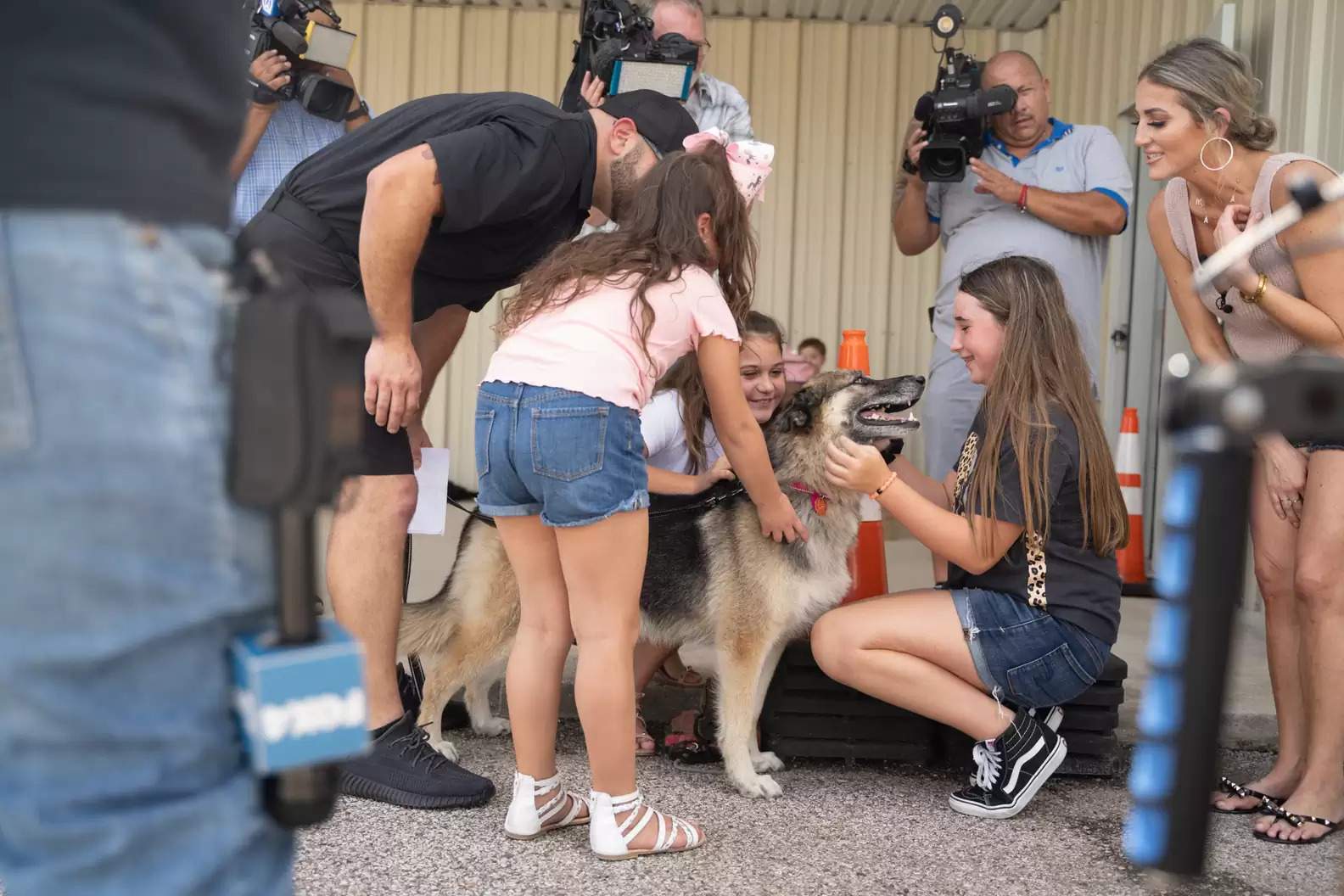 Tears and laughs were everywhere – it was probably one of the hardest, yet most beautiful reunions ever! Even though they literally held her in their arms, the family still couldn't believe that their girl was finally there after all those years!
Sheba Is Finally Home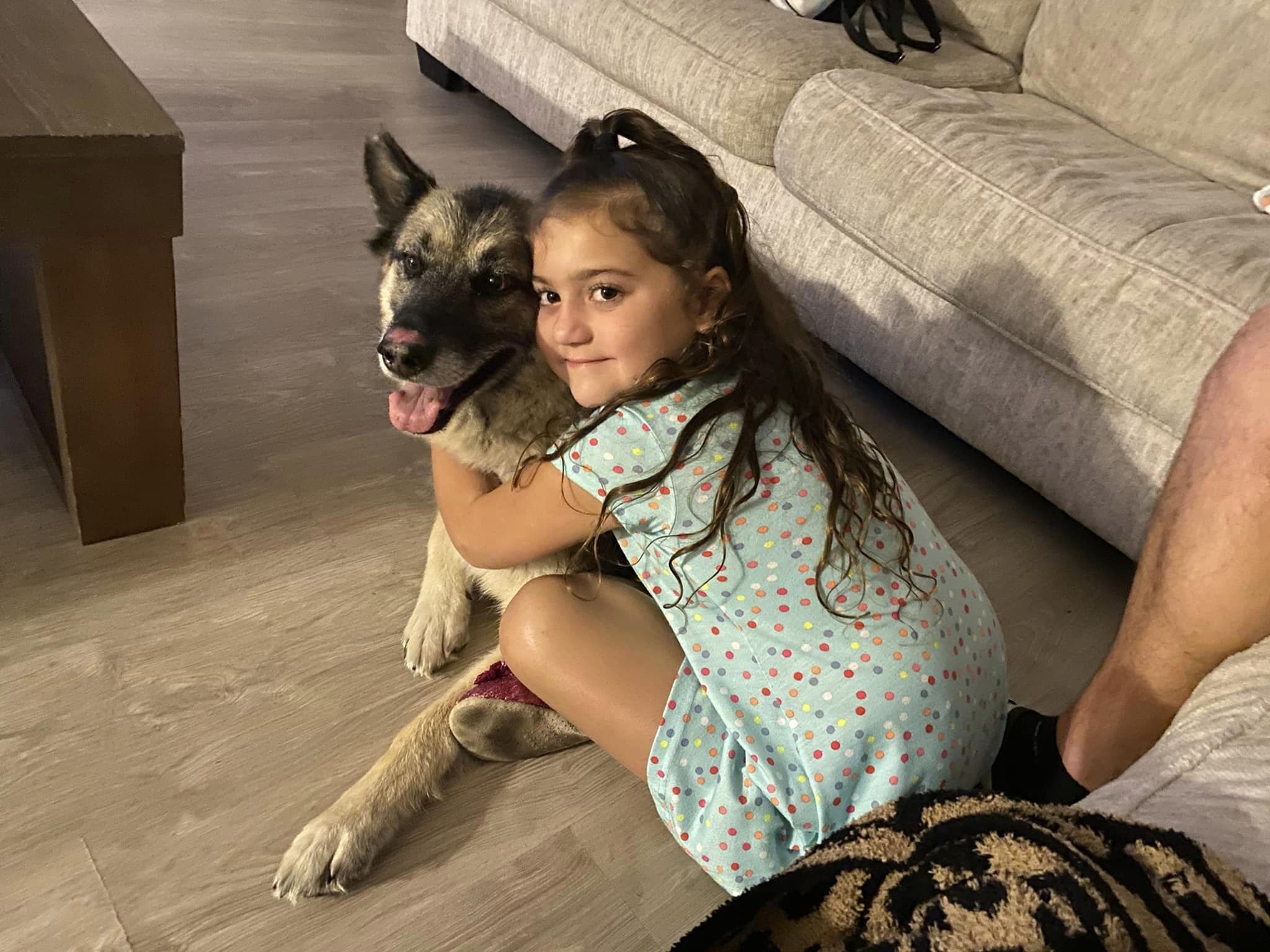 Stephanie learned that Sheba had a family she lived with for over four years, but when the family had to relocate, instead of taking her with them, they dumped Sheba on the street.
Luckily, it didn't take long for Officer Harper to find her and deliver her safely.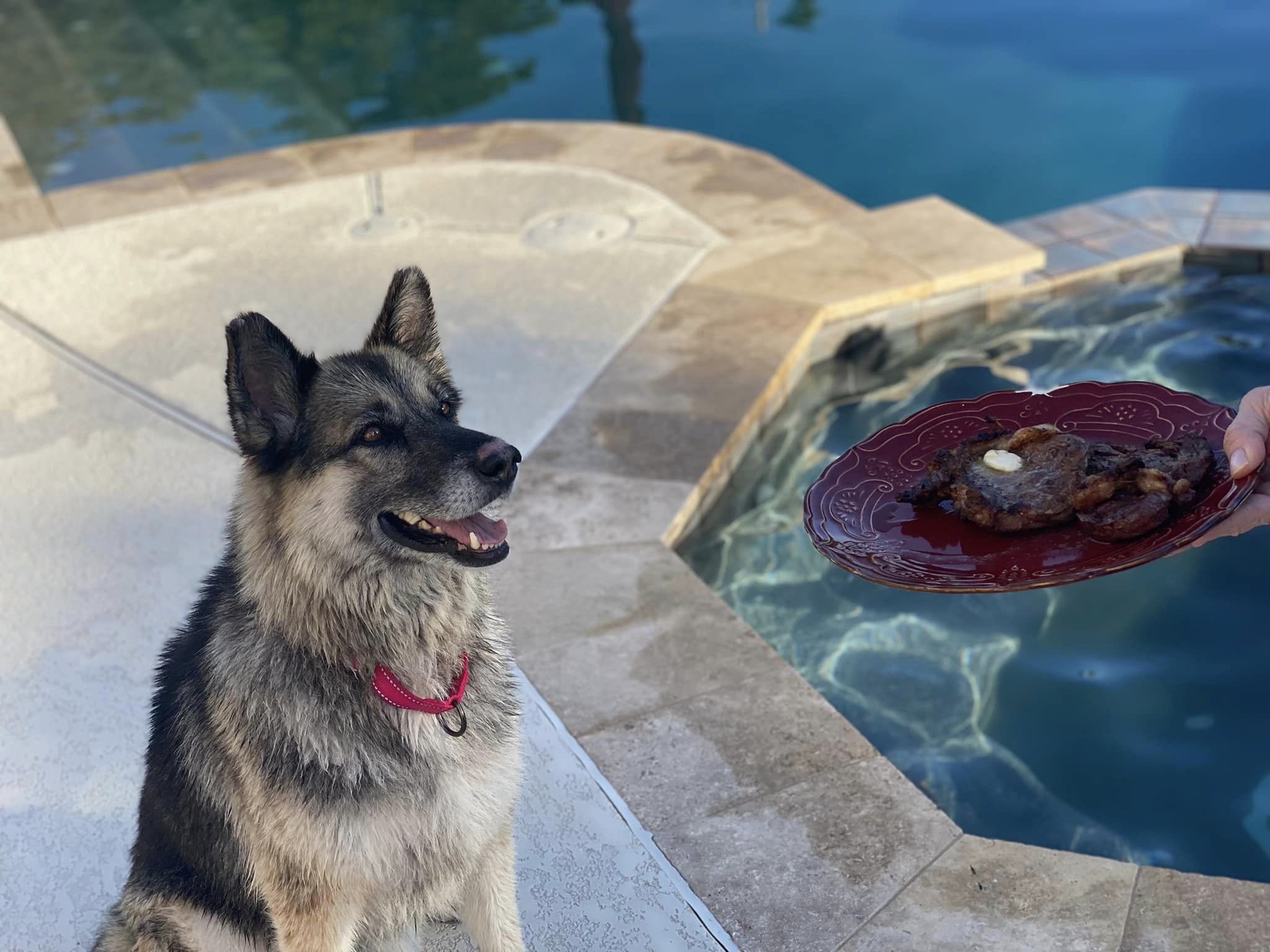 Today, she's more than a sweet doggo girl, enjoying every moment with her family. She showers everyone with love and just the cutest, most affectionate temperament ever!
Despite her horrible past, Sheba is the happiest girl in the world, and she has never looked back! And, neither did her family!