Pets
Puppy Rescued From A Road Is Madly In Love With Her 10-Month-Old Baby Sister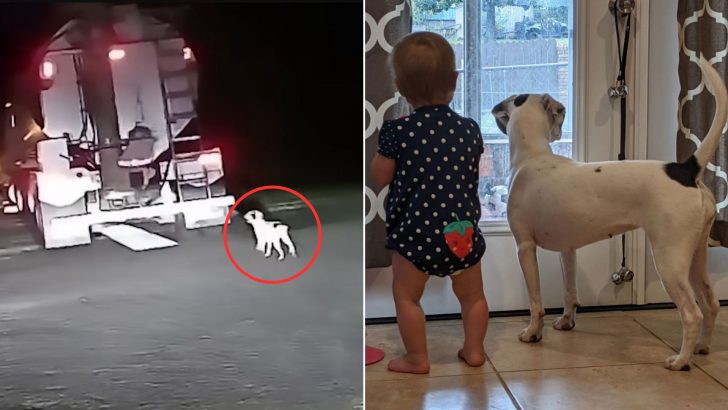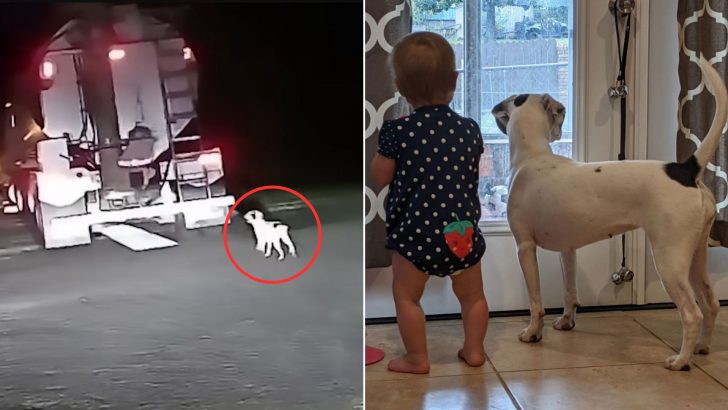 Imagine having a lost puppy jump into your truck in the middle of nowhere! Yup – that has Maggie written all over!
Abandoned and scared, this Beagle-mix girl has never lost her trust in people, let alone an ultimate affection that's basically her trademark!
Luckily, a kind-hearted stranger who ran into her was a dog owner himself, and he knew perfectly well how desperate Maggie was in her search for a friend. So, he became one!
A Kind Stranger Opens The Door To Maggie's New Life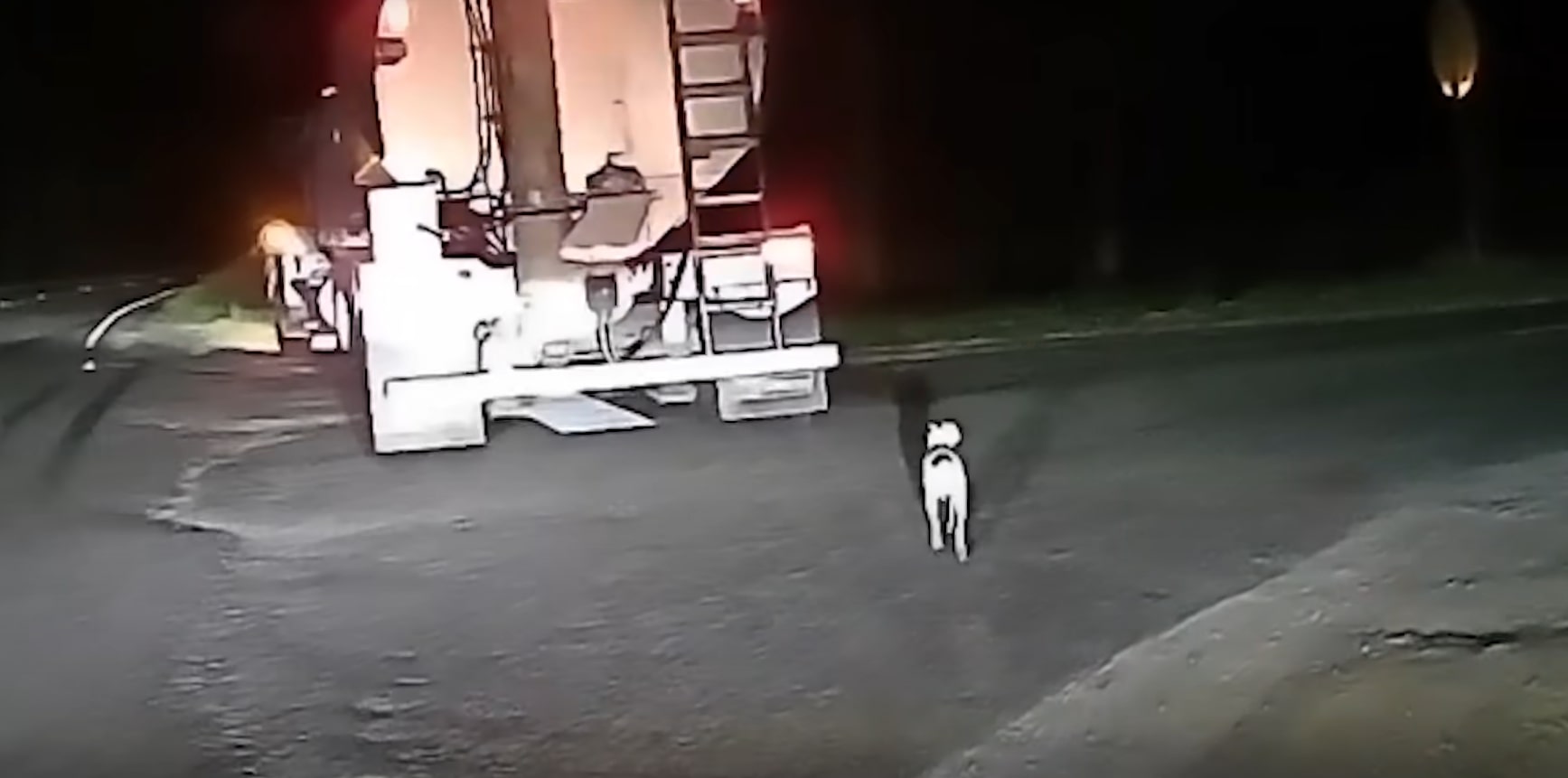 Jonathon Howard Romero found Maggie roaming the streets of NW Alabama. It was dark and she looked like she didn't know what to do, so Jonathon decided to pull over and check up on her.
"It just kinda looked like she got dumped there. I just see a dog and she's just kind of wandering around in circles, not knowing what to do. I get out and try to check on her, and then she just jumps right in the truck," Jonathon told The Dodo.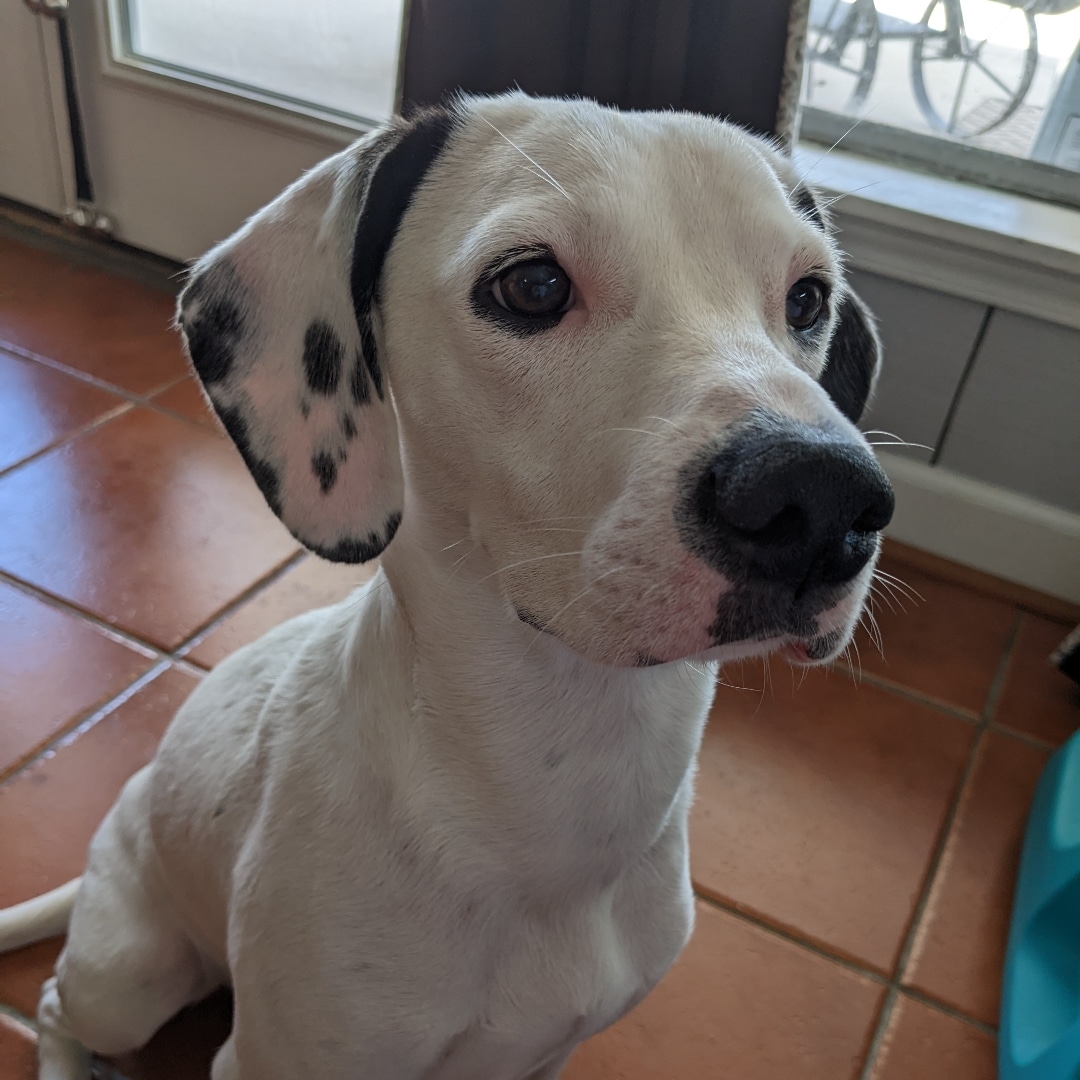 It was as if Maggie knew that Jonathon was gonna be her new hooman, and she definitely didn't think twice about getting into his truck!
He drove her straight home, opening the door of a new life to Maggie, even though he didn't know how his 10-month-old daughter, Leila, and his other dog, Zoe, would respond to her.
Leila Is Maggie's Bestie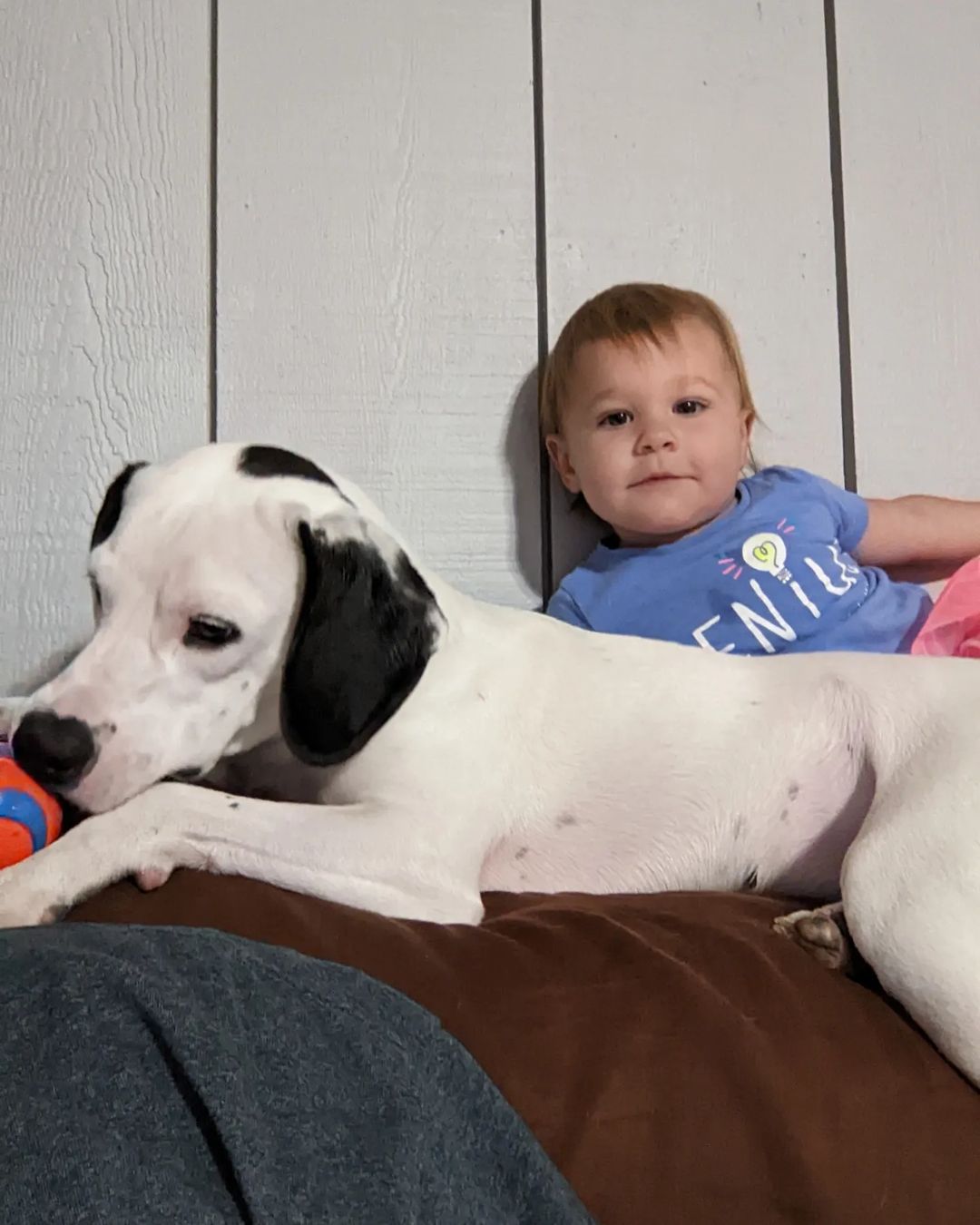 Jonathon decided to take things slow in order to give Maggie a chance to adapt, but this pawdorable girl seemed to be already in love with Leila!
As quirky as she was, she instantly bonded with her hooman sister and became best friends with her! Unlike Zoe, who was still quite reserved around her, Leila welcomed Maggie with an open heart.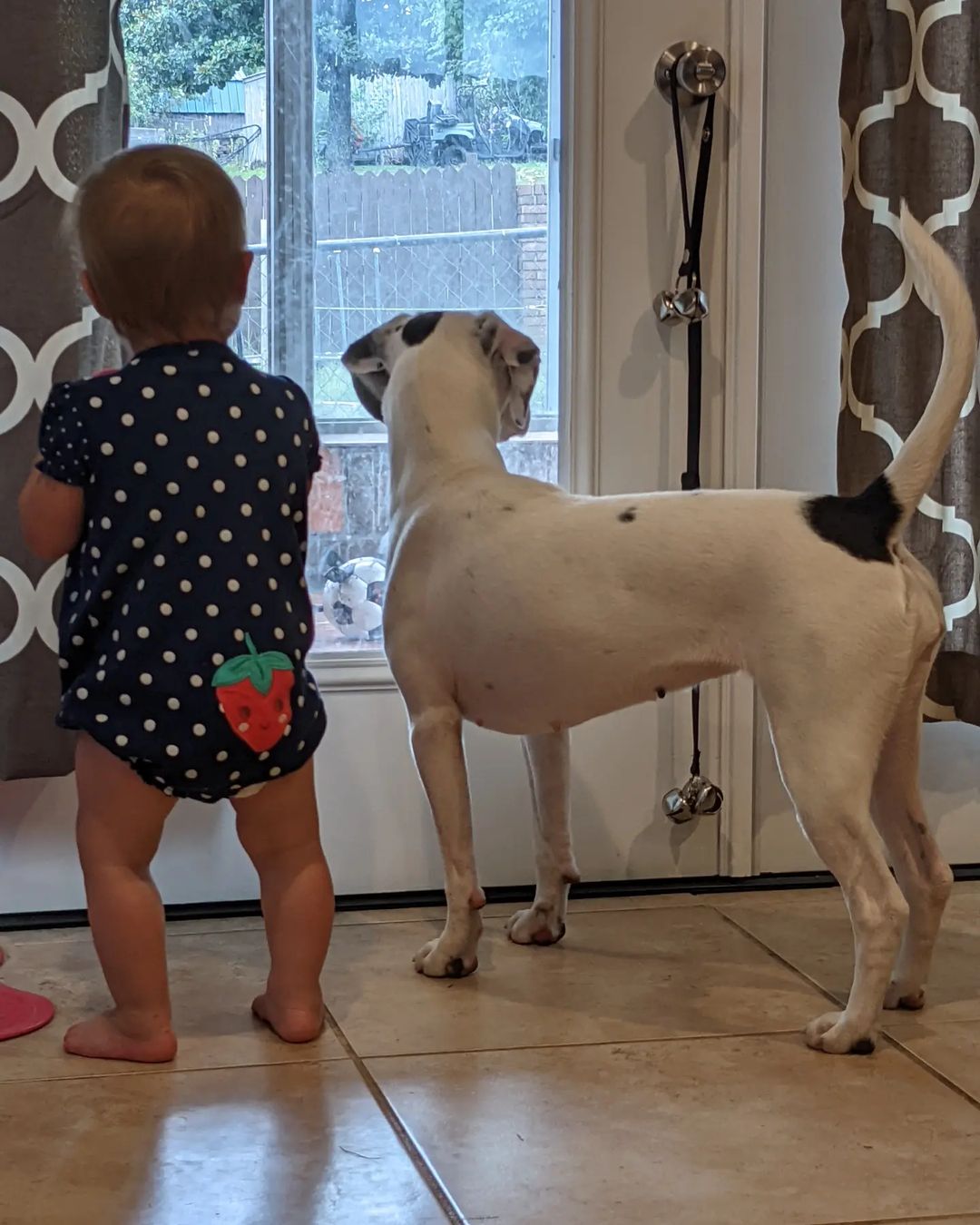 Every time they were together, they looked like two sides of the same coin, defying age and species. They shared toys, cuddled, and sometimes intruded on each other's bed – all in good faith, of course!
Still, Zoe, who was a much calmer dog, wasn't very thrilled about Maggie.
"Maggie is a great dog. She's smart, attentive, playful, and gentle with Leila. However, she is also incredibly stubborn, needs tons of running time, has a preference to dig when not being watched, and it took quite a while to get along with Zoey," wrote Jonathon.
Even though Maggie acted like her bestie, Zoe always saw Maggie just as an acquaintance, which was one of the reasons why this one-year-old Beagle mix had to be moved to a home where she could be her true self.
Jonathon and his wife, Nona, as well as their little daughter, Leila, were devastated to put Maggie up for adoption, but they didn't have any other choice.
They contacted Brown Dog Coalition, from Hopkinton, Massachusetts, to help them in the process, and they were more than happy to do so!
"We couldn't keep her. We didn't have the time she needed with our 10 months old and other dog and me working full time. I wanted to keep her, but she needed somewhere better. If I kept her, it would have been selfish. I wanted to give Maggie the best life I could," Jonathon wrote on Instagram.
Off To A Furever Home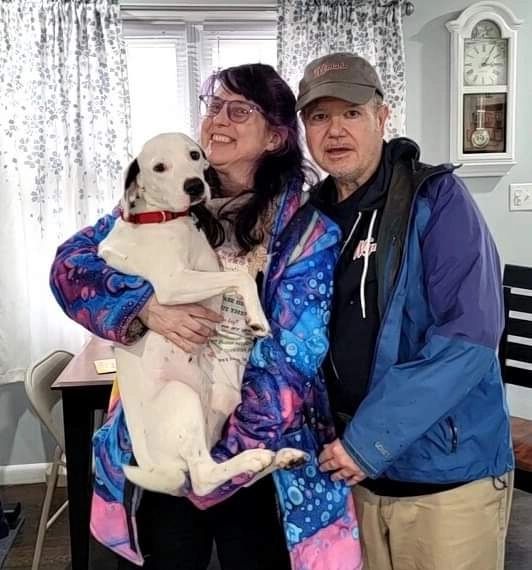 Fortunately, the BDC team managed to find Maggie the pawfect family! Taking into consideration her quirky spirit and unique origin, the staff linked this girl with an amazing family who was willing to give her the best life.
Her sisters, her mom and dad, and a bunch of new friends make sure that Maggie gets all the attention in the world for the true princess she is!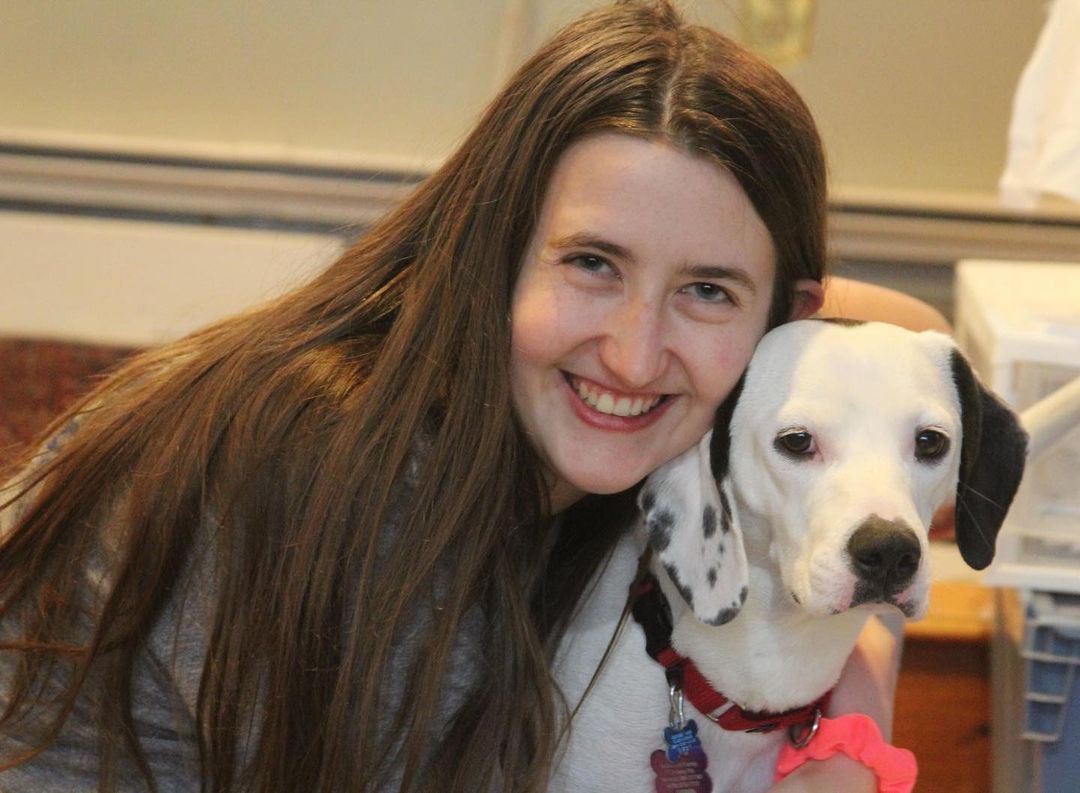 And, even though he couldn't keep her, Jonathon is so happy that Maggie has finally found a suitable home – one where she'll be able to put on display her true self and be loved for the goofy girl she is!
After all she has been through, this girl sure deserves it!