Pets
More Than 200 People Show Up To Give A Sick GSD Puppy One Last Hug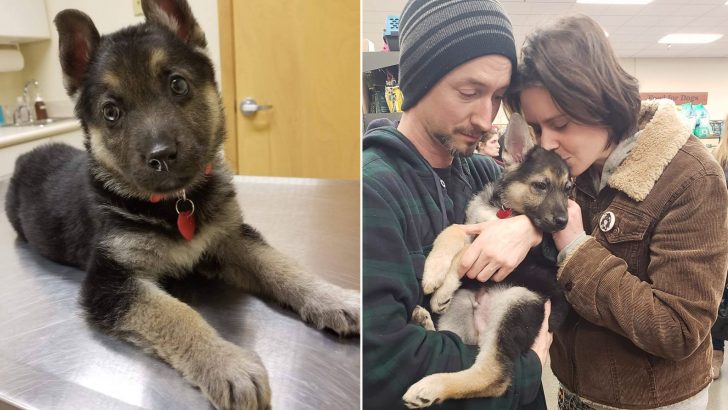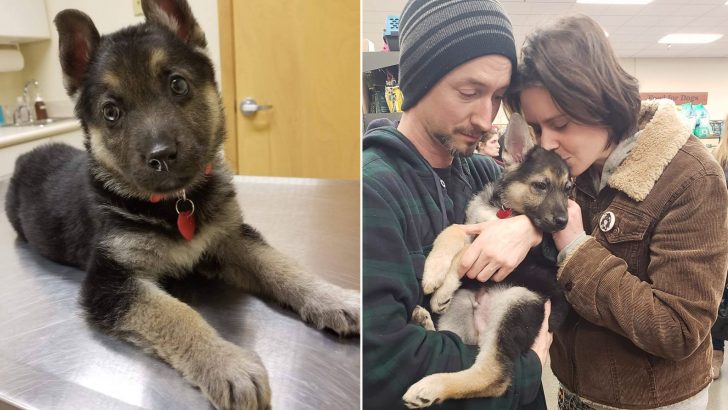 Facing limited time left to live, Logan's journey and his touching story have quickly captured the hearts of many people around the country.
This tiny and very brave puppy that no one wanted at first has managed to unite the whole community and bring hundreds of people together in an amazing outpouring of support and love.
This is the heartwarming story of Logan – a dying German Shepherd puppy with a heart defect. 
The Unforgettable Tale Of Logan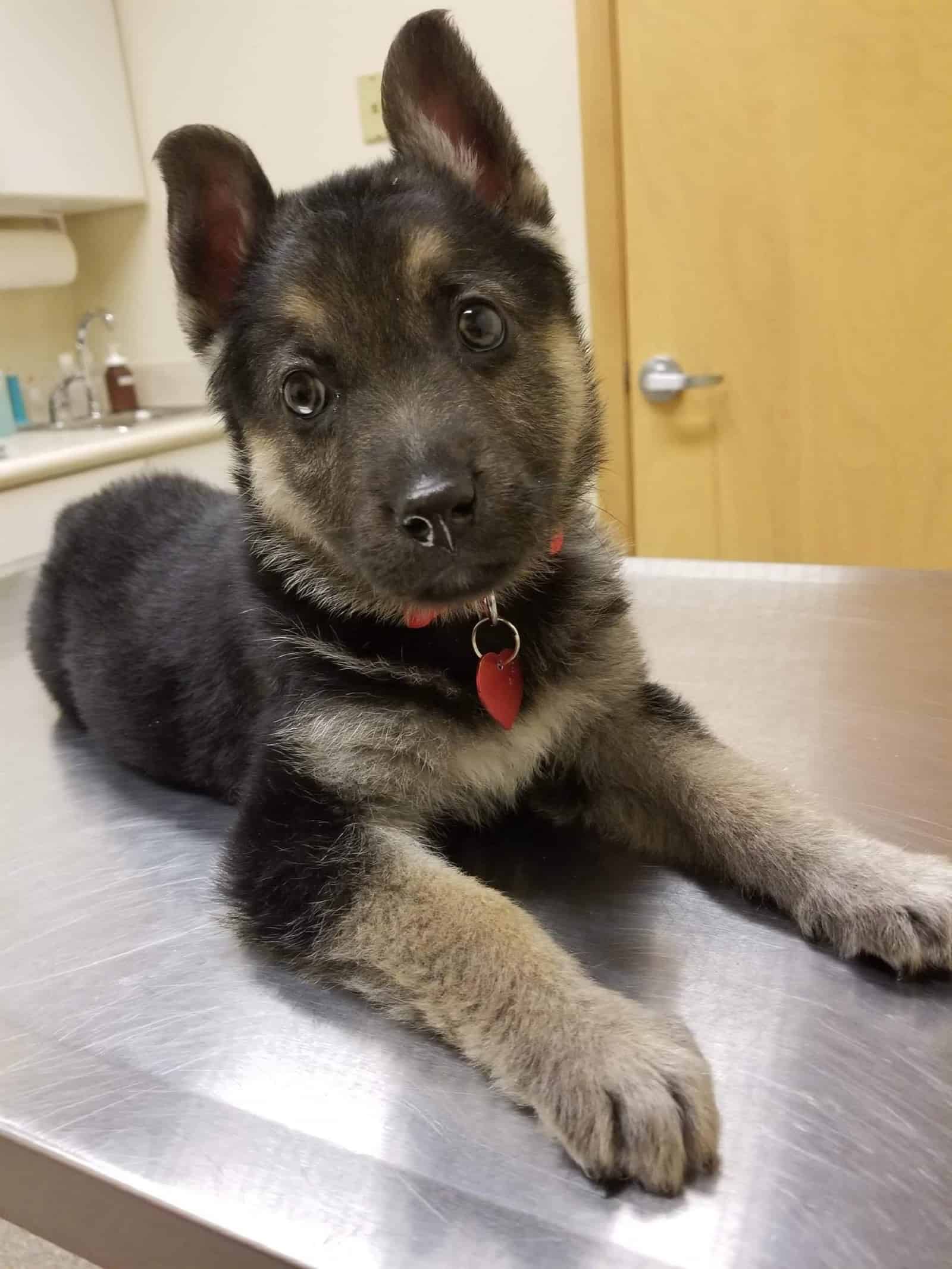 A tiny German Shepherd puppy named Logan came to the Rescued Hearts Northwest animal rescue in Ferndale, Washington, with an initial diagnosis of a very serious heart defect – Septal Defect of the Heart.
Unfortunately, after a couple of more exams and tests, this diagnosis proved to be correct, and Logan was given only about a month to a year to live. However, vets were sure it was closer to a month.
There seemed to be nothing they could do to help this poor pup except make the rest of his short life as best as possible.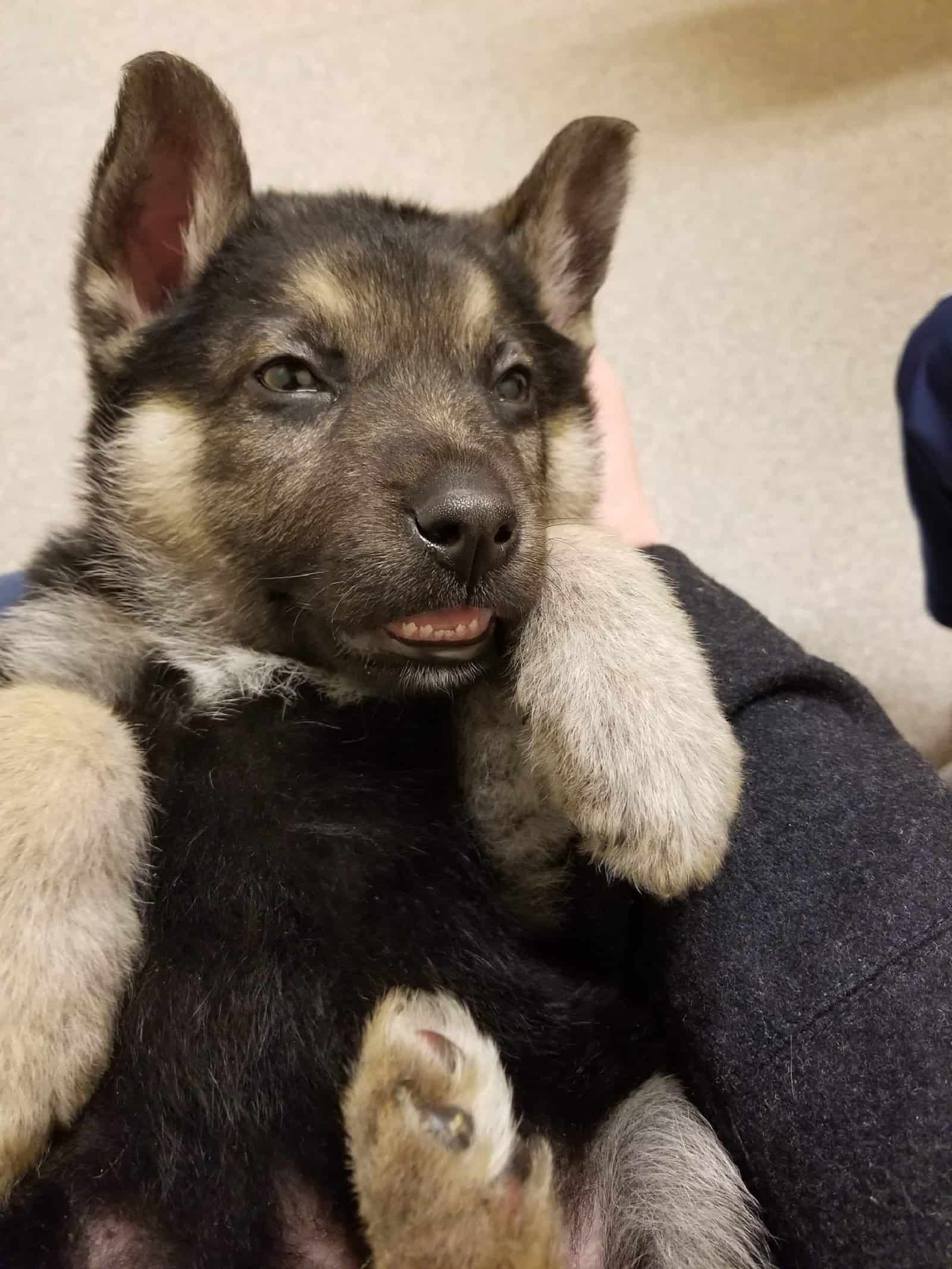 Lindie Saenz, Logan's foster mom and volunteer at Rescued Hearts Northwest, told The Dodo, "After his echocardiogram, we had no hope to fix his two faulty cables."
However, instead of wallowing in sadness over this devastating news, Logan's foster family, along with the rescue, decided to stay positive.
They came up with the idea to create a bucket list for this precious little guy.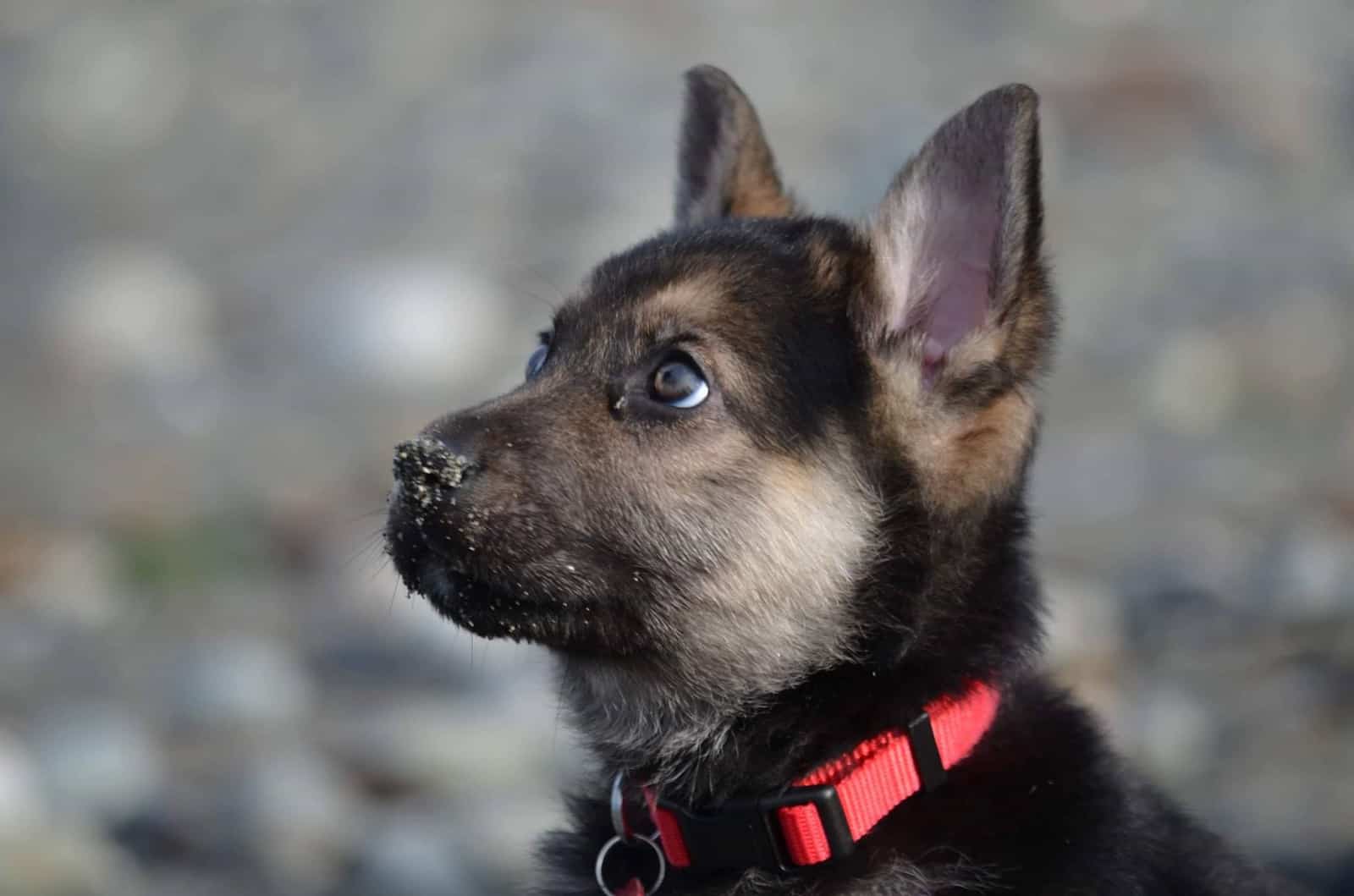 What started as a small list of things Logan's foster siblings wanted him to experience soon transformed into an inspiring journey that touched the hearts of many people around the whole country.
This small Ferndale puppy and his bucket list soon became known worldwide.
A Community's Love Knows No Bounds
Logan got to experience going to the beach, swimming, playing at a toy store, eating ice cream and a cheeseburger at the Ferndale Dairy Queen, visiting local parks, seeing himself in the mirror, etc.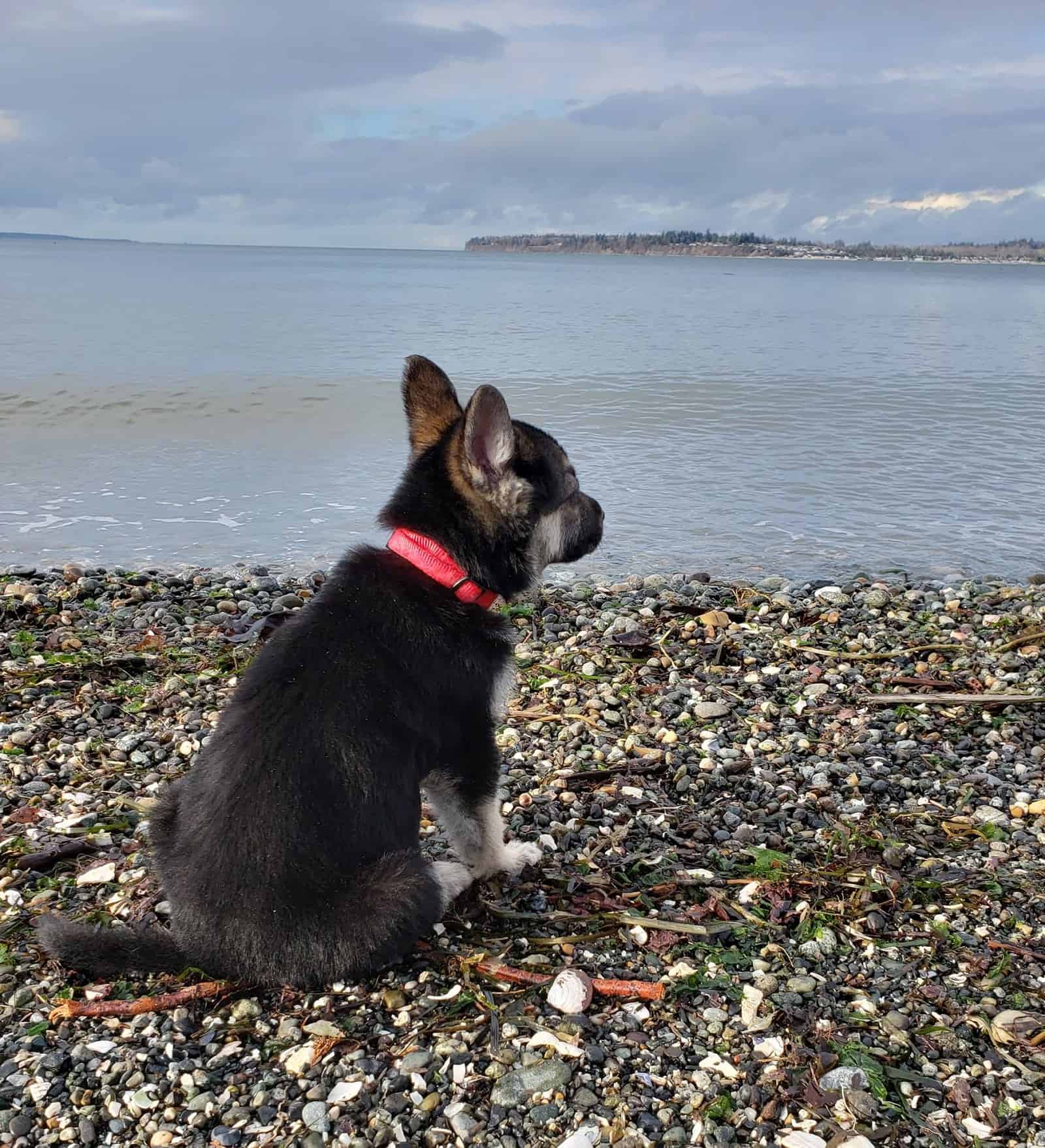 He was such a social pup and everyone absolutely loved meeting him.
Seeing how much Logan enjoyed meeting people, the family came up with the idea that would be icing on the cake for this very emotional bucket list challenge.
With the help of everyone at the rescue, they decided to try to give Logan at least 100 hugs.
They arranged an event called Hugs for Logan meet & greet, where they hoped to achieve this goal of 100 hugs.
What happened next brought everyone to tears.
More than 200 people from all over the country came to the event in hopes of giving a hug to little Logan.
There were people who drove all the way from Oregon, and there were small babies, adults, seniors, other furry friends, and many more.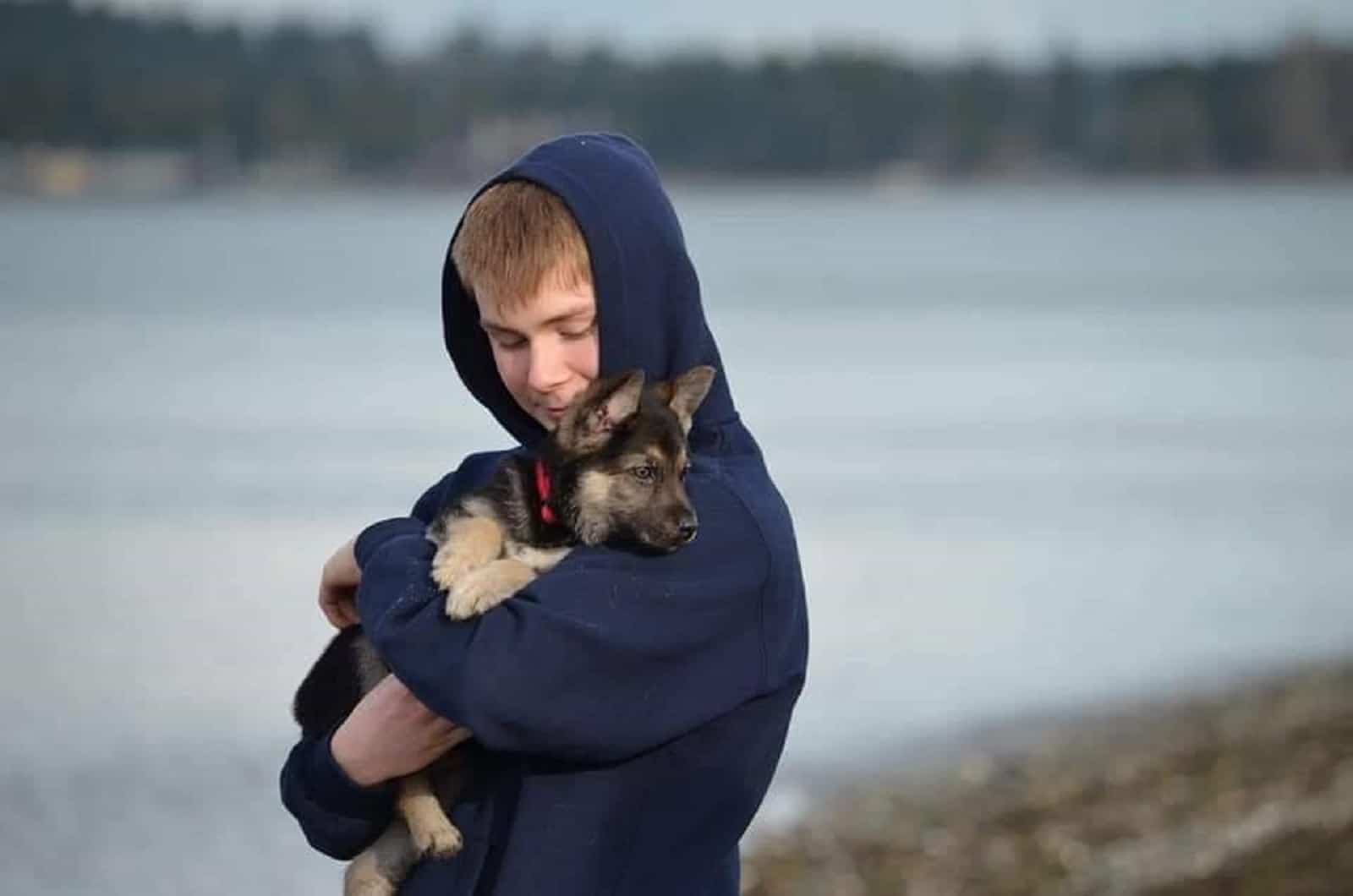 "They loved meeting him and you could feel it when they would hug him and wish him well," Saenz told The Dodo.
Logan's Final Journey
After this amazing experience, the family continued adding more things to Logan's bucket list. They wanted him to live his life to the fullest, at least what was left of it.
But then, quite unexpectedly, a doctor from Colorado State University (CSU) Veterinary Teaching Hospital reached out to Rescued Hearts Northwest and said he might be able to save Logan's life.
Dr. Brian Scansen was very confident that he could perform life-saving surgery.
On January 31, 2019, Logan underwent surgery in Colorado, which unfortunately didn't go as planned.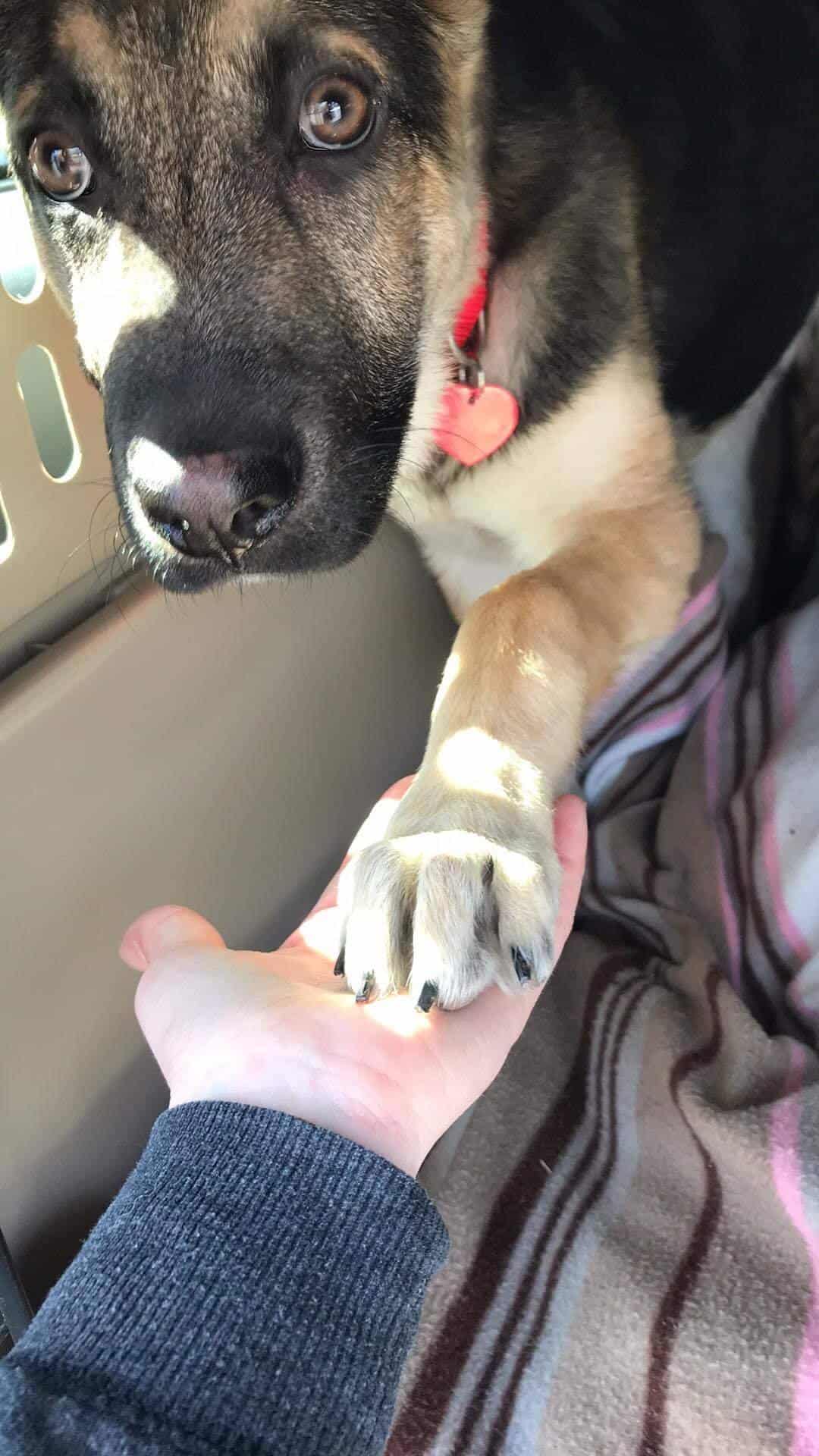 The doctors at CSU found even more anomalies in Logan's heart, but they still remained positive and were confident that the second surgery would be successful.
Since Logan was very young, they had to keep him alive up to six months of age, when they could perform the second open-heart surgery.
The whole country prayed for Logan's recovery, but sadly, after the second surgery, Logan died on April 17. 
Rescued Hearts Northwest posted the devastating message on their Facebook:
"We can't even begin to put into words how thankful we are that we had your support through Logan's whole journey. We are completely devastated. We all did everything we could (…) Logan lived the best life he could have asked for during his time here with us. We wish we could have given him more time. Logan, you will be so missed. We love you, run free little buddy."
Logan's Legacy Of Love
Although Logan's life was short-lived, he managed to touch many hearts and inspire many people around the world.
He left such an impact on everyone he met along the way. He showed that love has no boundaries and that life is worth living no matter how short or hard it is.
"Between hello and goodbye, there was love, so much love."
Logan, you have touched my heart forever. Rest in peace, beautiful boy.