Pets
Abandoned Pittie Mix Hopelessly Waits In The Rain For His Family To Return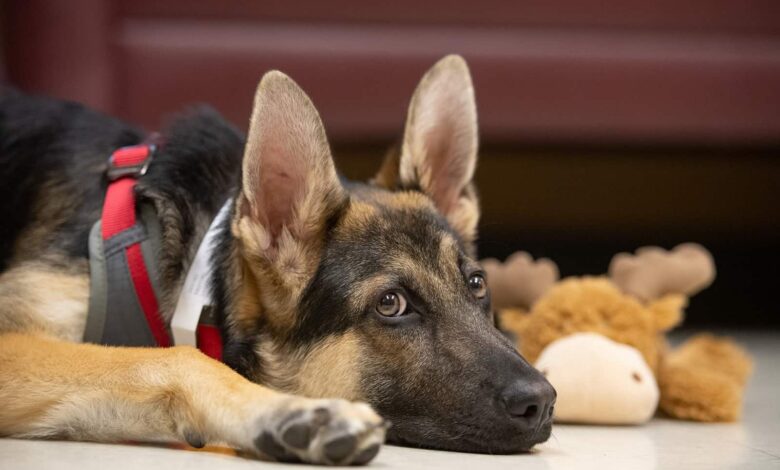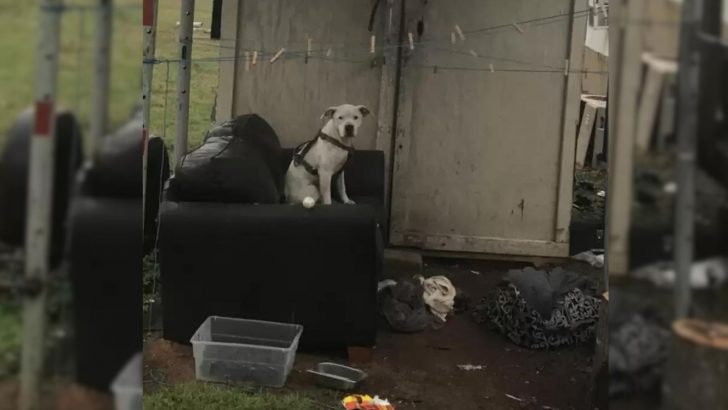 Why exactly are dogs so loyal to humans? It's one of the oldest and most common questions regarding canines.
The simple answer would be that we domesticated them and a bond between the two species was the result. But, it isn't always like that.
Dogs are pack animals, and because of that, their social attitude and pack mentality is the reason why they are loyal to other dogs or humans.
This is why it's so disheartening to see that same loyalty not being rewarded. It's sad when a happy and loyal dog is abandoned by the people he loves the most.
A Depressing Sight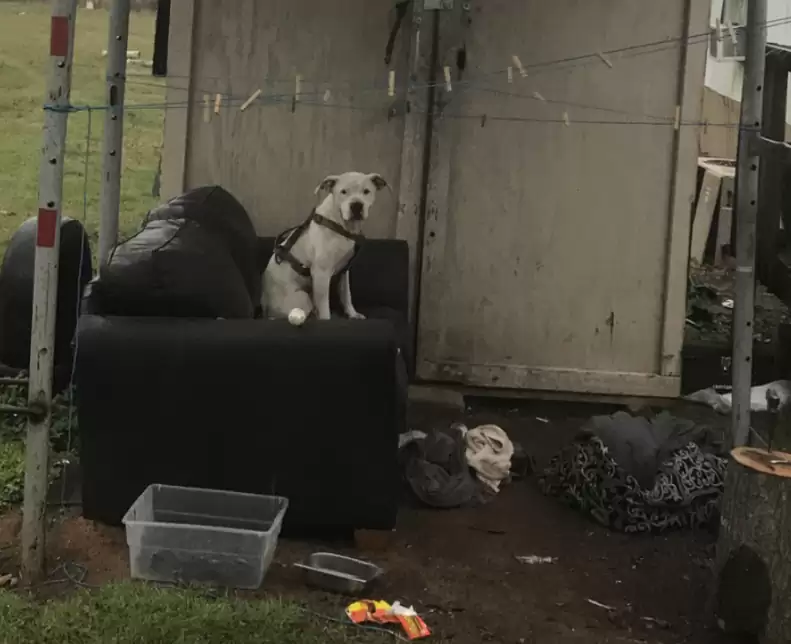 It was a very rainy day in South Carolina when a rescuer, Angela Simmons, went to rescue an abandoned dog from a rainy trailer park.
The neighbors noticed the dog just lying on the couch outside, hoping that someone would come for him, but that didn't happen, so they called Simmons.
When she came to the dog, she noticed that he was pretty outgoing and wasn't scared of her. His paws and nose were irritated, likely due to spending so much time outside waiting.
She took the dog to a rescue shelter, called Auction For A Kaws, where they took the dog, now named Murphy, and helped him settle in.
One of the staff members at the shelter told The Dodo: Once he entered foster care, he proved to be the biggest love bug.
A New Beginning For Murphy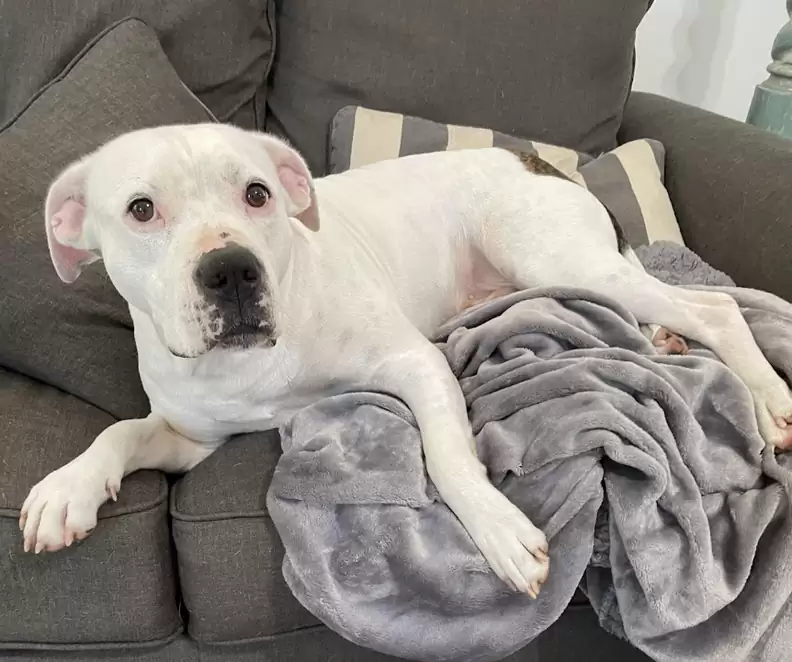 Murphy's spirit grew as time went on, and before you knew it, he was back to enjoying all the fun activities he used to love.
He spent a lot of time on walks, riding in the car, just rolling around in his bed, and lying out in the sun and getting some fresh air.
The staff just loved him so much and everyone who met him was pleasantly surprised by his outgoing nature.
One of the workers there said: He loves other dogs and is very intelligent. He is very eager to learn and has amazing manners.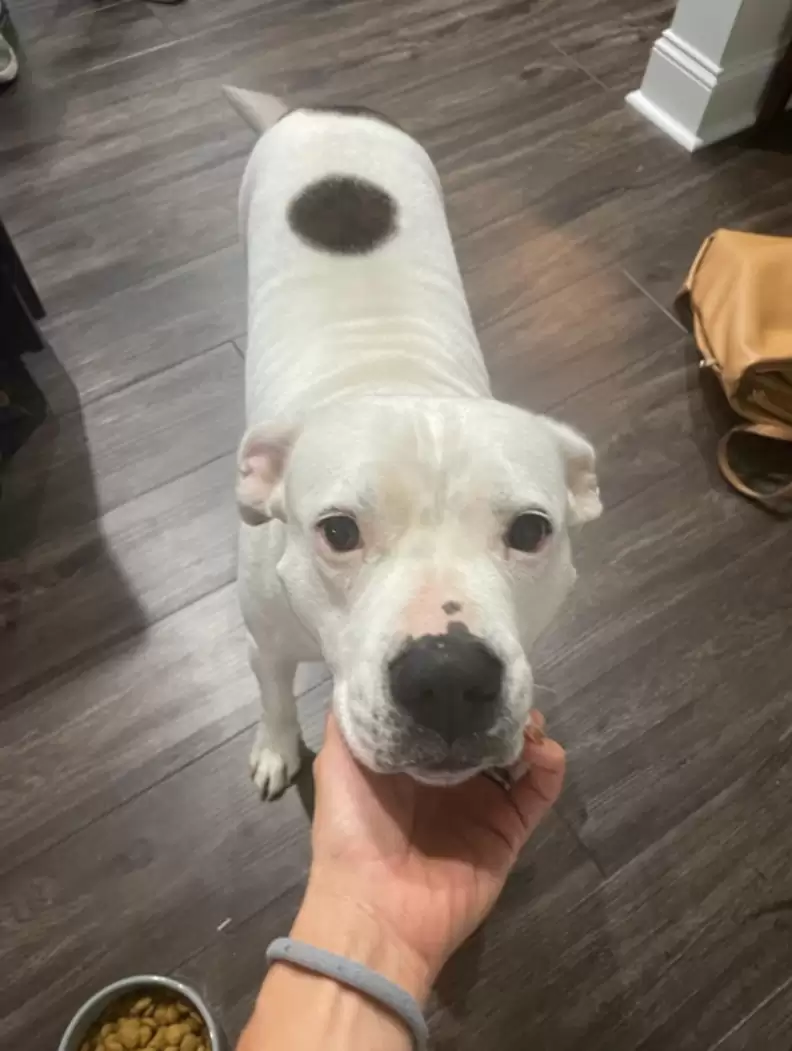 After he spent some time enjoying fun activities and recovering, the shelter staff decided it was time to put him up for adoption.
They also created a video on their Instagram page to show his story to everyone and potentially find a new family for him.
In the video, the organization said: We are so thrilled to offer Murphy for adoption! Murphy is a 45 pound pit mix located in Greenville South Carolina. He is approximately 3 1/2 years old, housetrained, very loving, walks great on a leash and loves all people.
I am pretty certain that Murphy found a loving family by the time this article was written, but for anyone curious about him, you can contact the organization for more information.