Pets
Police Chihuahua Passes Away Just Hours After Her Loving Handler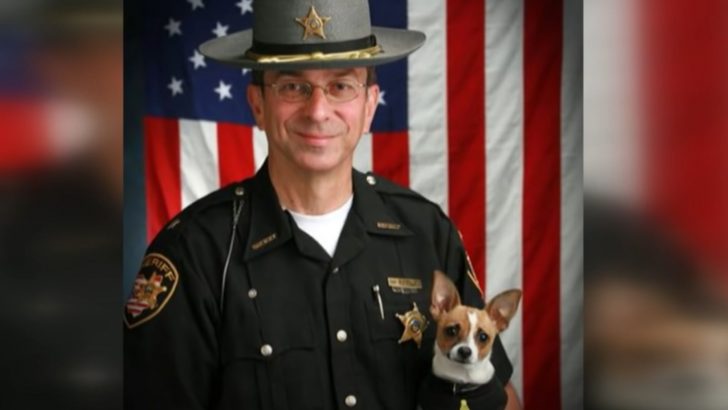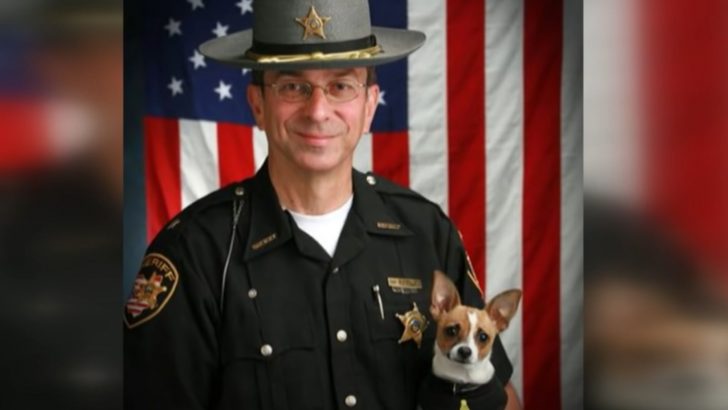 When we hear the phrase "police dog", our brain goes straight to some big breed, probably the German Shepherd or the Belgian Malinois. However, the story of Midge, the Rat Terrier Chihuahua mix, shows that miniature pooches can be exquisite law enforcers, too.
Midge, and her police companion, Sheriff Dan McClelland, shared "the stage" of Geauga County in Ohio for sixteen years. Even after Dan left the service due to a brain tumor, Midge stuck around and never let go.
To make things even more unbelievable, little Midge could not stand the idea of leaving Dan behind. She died only six hours after his owner, proving the ever-lasting bond between the two.
This amazing story was told by Dan's colleagues to the News5 Cleveland reporters.
Midge And Dan Were Partners For 16 Years
Sheriff McCelland was in service for 44 years, enjoying his job and serving the community of Geauga County. For the last sixteen years, he had a partner, Midge, the female Rat Terrier Chihuahua mix.
Dan was known as a funny sheriff and a funny father who was always ready to tell a joke. "He could talk for hours, telling funny stories", recalls his son, Andy.
The whole idea of training a small dog to be a K-9 was Dan's. Dan's colleague, officer Hildenbrand, remembers Dan once saying: "Why can't we use a small dog to sniff out drugs?" And, then it happened.
Midge was introduced as a K-9 and partnered with Dan over a decade and a half ago. Throughout this period of time, a strong bond had been created between the two. They were always together, not spending even one moment apart.
Dan and Midge resolved countless cases together, proving the stereotypes that small dogs can't be good police canines wrong.
Midge Entered The Guinness Book Of Records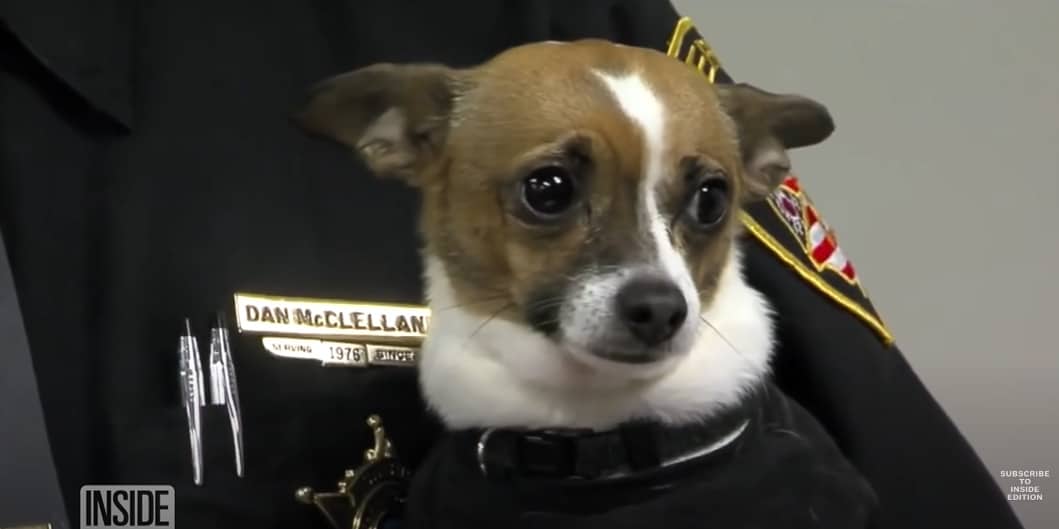 The interesting thing about Midge was that she was the "smallest police dog ever," which made her enter the Guinness Book of Records.
"She just happens to be the world's smallest certified police dog. Happens to hold the Guinness world record for that", Dan used to brag whenever he could.
He was just proud of his partner, and the fact that her being an unordinary police dog couldn't stop her from doing the tough work.
Officer Hildenbrand remembers:
"She was with him 24/7. She was with him all day long at work.''
Sheriff McClelland Died Of A Brain Tumor
After more than four decades of service, Dan got extremely sick. He suffered from an inoperable brain tumor, causing him to retire. But, even then, his partner, Midge, stood by his side.
For most of their colleagues, it was hard to imagine that Dan wasn't there anymore. They just got used to him and Midge being at the station every day, loving every tiny thing about their job. Unfortunately, their police tale came to an end after the officer's condition got worse.
Unfortunately, Dan's condition had no cure. He passed away in his family home within months of dealing with this progressive tumor.
After the veteran lawman passed away, Midge was kept by the family and taken to their family house, not knowing what was about to happen…
Midge Couldn't Stand The Idea Of Losing His Furever Buddy
After only six hours of being separated from his handler, Midge died, too. All those years, Midge and Dan were never apart for so long, causing this Rat Terrier Chihuahua mix a true heartbreak.
Apparently, this poor puppy's heart could not stand the idea of losing his lifetime partner forever. And, it stopped working within a few hours.
"I kind of equate it to the couple that's been married seventy years and then pass away within hours of one another", said Hildenbrand.
Partners Who Were Buried Together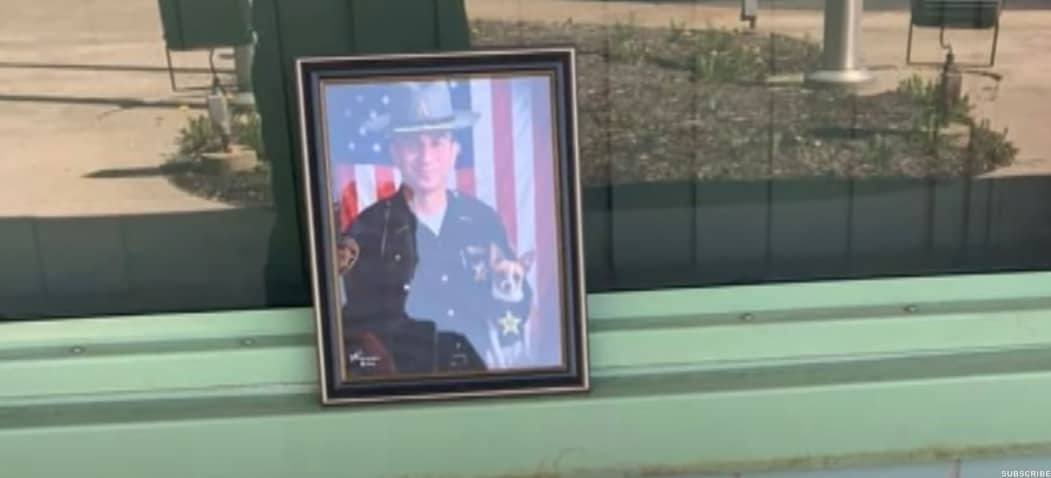 The two were buried together the same day. After dealing with the inconsolable loss of both Dan and Dan's police dog, Midge, the family decided to tribute this amazing partnership by burying them next to each other.
They were referred to as "the team to the very end… And beyond."
This touching story, one more time, stands to witness the inexplicable, magnificent love between a human and a dog.