Pets
Leap of Trust: Broken-Legged Dog Finds Hope and Healing in the Arms of a Caring Stranger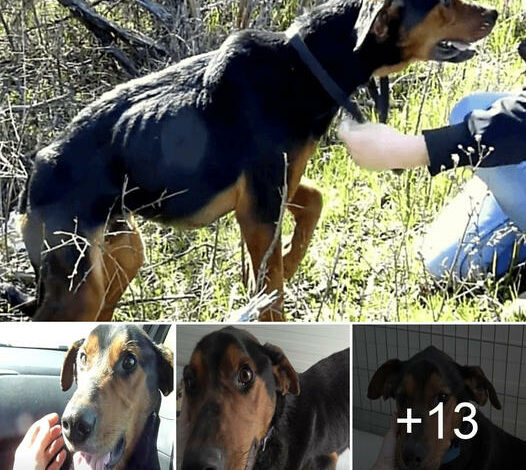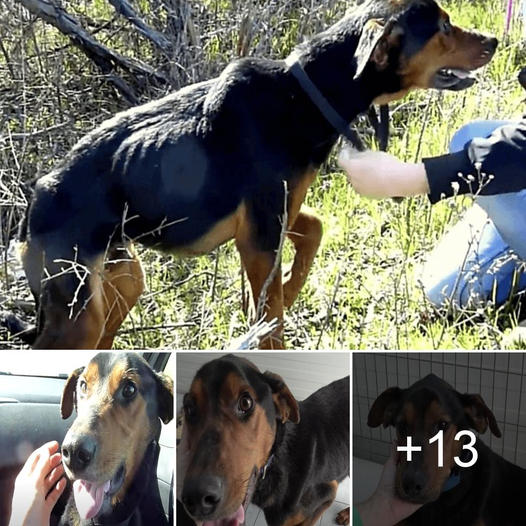 While driving down a quiet countryside road, a woman noticed some movement in the prickly overgrowth at the side of the road. Upon investigating, she discovered an injured dog limping through the dense bushes.
Despite the poor pup's excruciating injuries, he leapt into the woman's arms, overjoyed to have finally found someone to help him. The woman took him into her car, and he eagerly ate a pack of tissues, so desperate was his hunger.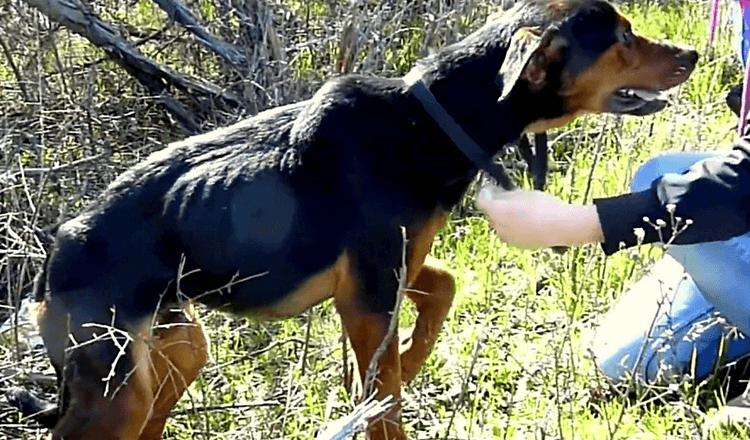 The dog, later named Vlad, was taken in by the "Howl Of A Dog" rescue group, who discovered that he had suffered from double leg fractures, likely from a hit-and-run incident. Unfortunately, Vlad had been out in the wilderness alone, starving and suffering for at least a week before being rescued, which had worsened his injuries. Vlad underwent emergency surgery to fix his limbs, and while his rehabilitation was challenging, the shelter workers motivated him to keep fighting.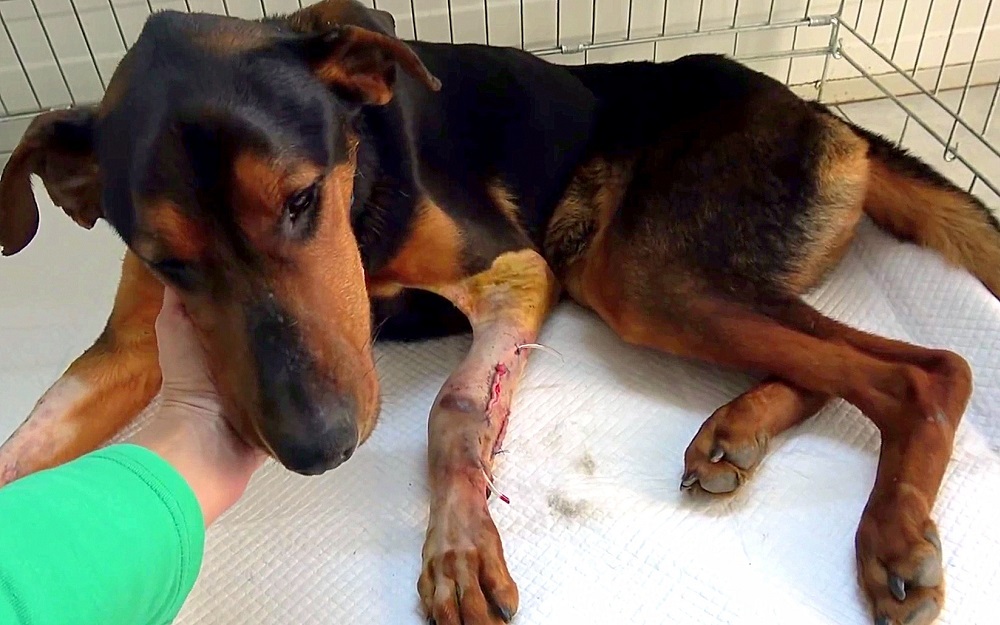 With time and dedication, Vlad made a full recovery and blossomed into a stunning and charming canine.
Vlad, now known as Buddy, has found his forever home with a family in Phoenix, Arizona, where he is living like royalty! His new owner, Curt, named him Buddy, which perfectly matches his faithful and friendly character. Buddy will have a wonderful life, and we hope that he will continue to wear his infectious smile! Watch the video below to witness Buddy's rescue story, where he was discovered limping and in pain in the middle of nowhere.