Pets
"Golden Retrievers Unite: Celebrating 155 Years of the Beloved Breed at Their Birthplace"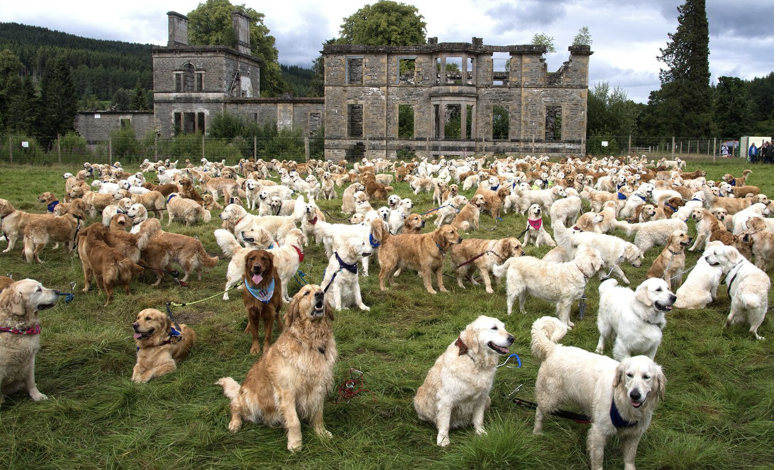 In the picturesque Scottish Highlands lies Guisachan House, known as the birthplace of the golden retriever breed, where three dogs were born in 1868, laying the foundation for this remarkable lineage. This year marked the 155th anniversary of the golden retriever, and in celebration,
a multitude of these beloved canines converged upon the ruins of Guisachan House, hailing from over 12 countries. As the golden retrievers frolicked around their ancestral Scottish estate, their devoted owners reveled in the opportunity to connect with fellow golden retriever enthusiasts.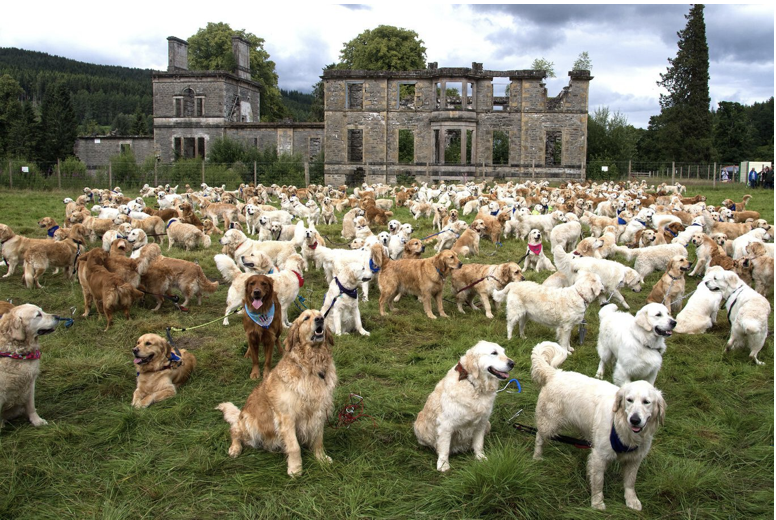 Carol Henry, secretary of the Golden Retriever Club of Scotland, shared that the purpose of this joyous gathering is to foster knowledge sharing about the breed and discourage irresponsible breeding practices. "We aim to preserve the essence of what the golden retriever represents
— confidence, trainability, companionship, and loyalty," she explained. The breed owes its origin to Sir Dudley Marjoribanks, an aristocrat who sought a hunting companion suitable for the rugged Scottish Highlands. By crossbreeding a tweed water spaniel with a wavy-coated retriever, Marjoribanks laid the groundwork for the golden retriever's distinct traits, including its signature long coat.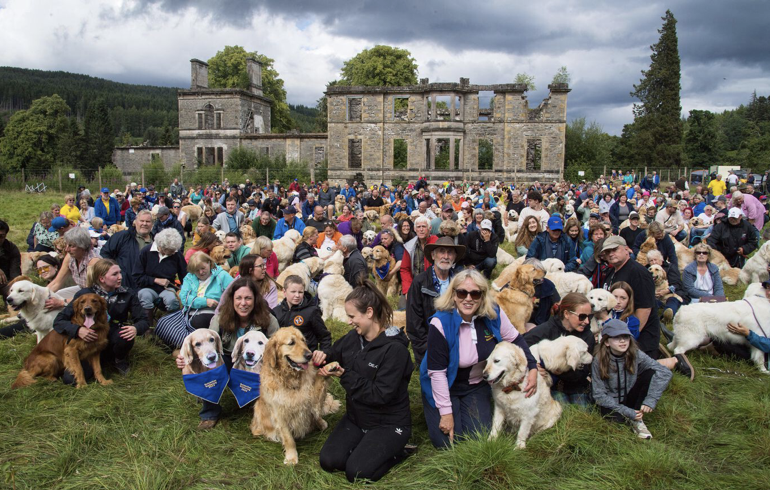 Over the course of 155 years, golden retrievers have achieved remarkable feats. One notable example is Spiffy, an English cream golden retriever who recently graduated from Scotch Plains-Fanwood High School in Scotch Plains, New Jersey.
Accompanied by the senior class, Spiffy took to the stage and even received a diploma on a stick. Unlike his human counterparts, Spiffy is not bidding farewell to the school after graduation. Instead, he will continue his invaluable service as a therapy dog for the Scotch Plains-Fanwood school district.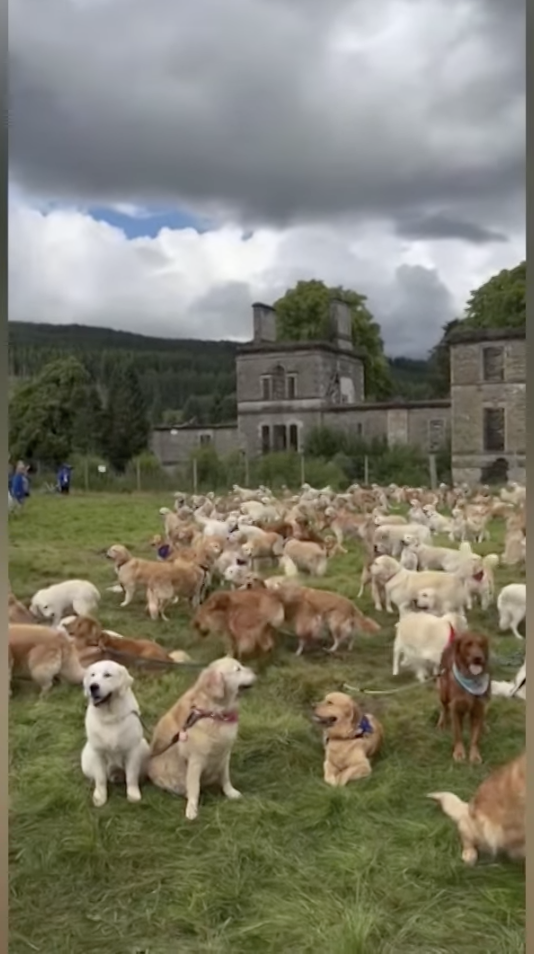 Spiffy's inclusion in the high school graduation ceremony was a testament to his journey, as he began his therapy dog training at the school around the same time as the Class of 2023 commenced their high school experience.
Dr. Joan Mast, superintendent of the Scotch Plains-Fanwood school district and Spiffy's owner, expressed the immense joy felt by the students, staff, families, and friends in the audience when Spiffy became an integral part of the graduation proceedings.