Pets
Family Saved From Boat Fire By Hero Dog They Fostered For The Weekend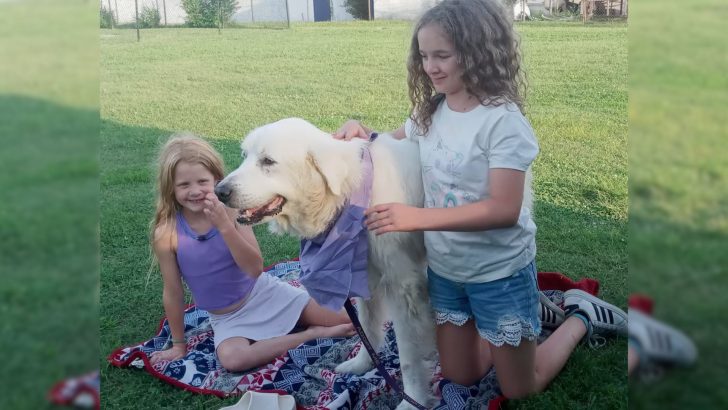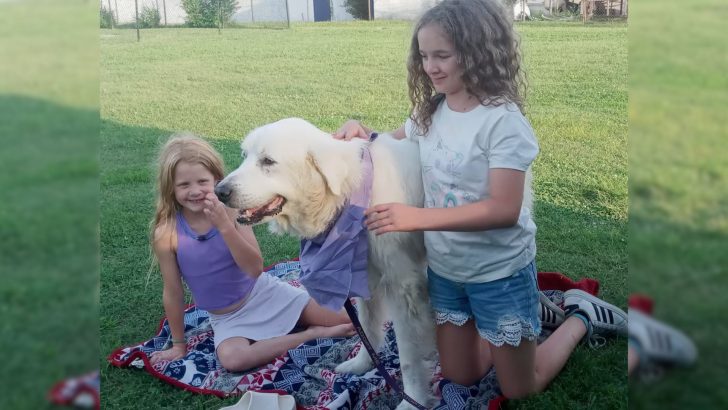 Dogs are truly the heroes of our hearts – and I don't mean that just in a metaphorical way! In times of danger, they will even put their life on the line just to save ours, like Moose did the other day!
This shelter boi was taken in for the weekend by Chris Cushna and Sheila Janes, a couple from Portsmouth, Virginia, who were looking for a weekend activity with their kids, but it turned out to be so much more!
Here's how Moose's story unfolds!
The "Paws Around PTown" Idea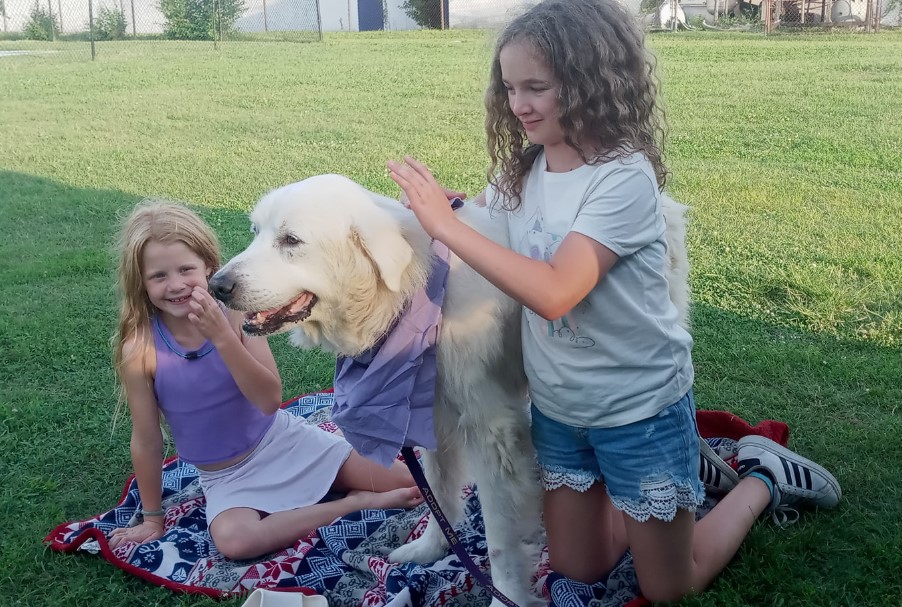 Chris and Sheila remembered that Portsmouth Humane Society had a program called "Paws Around PTown", which implied fostering a dog for a few hours or however long in order to help dogs get introduced to the community, and eventually, get adopted.
They thought that would be a fun thing to do with their kids, Logan, Luna, and Anya, who were staying with them on their houseboat for the week, so they stopped by a shelter, and saw Moose!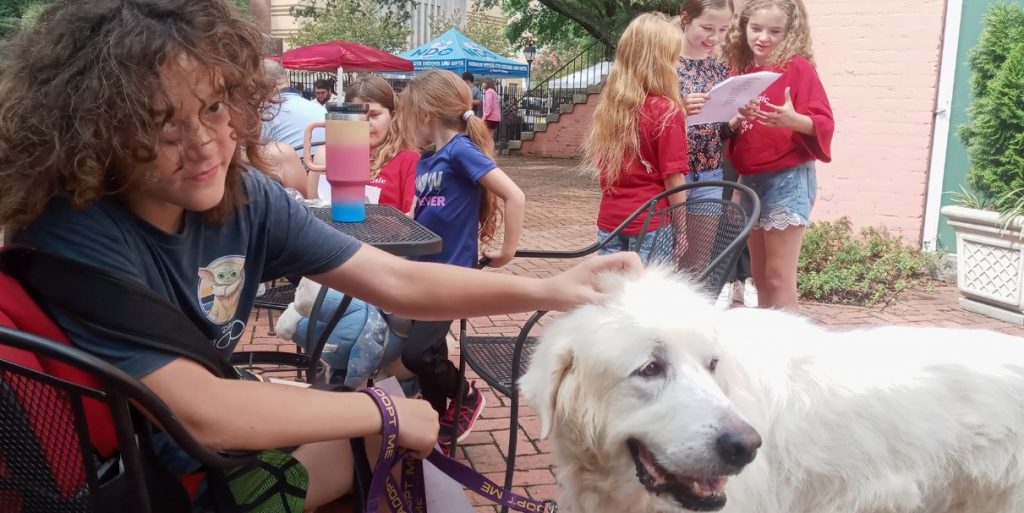 They immediately fell in love with this white Great Pyrenees who looked so adorable. He was in one of the last cages, and he just had the sweetest face ever!
The family spent the day with Moose, taking him to the ice cream shop and introducing him to the locals. He really seemed to have an immediate bond with the kids. He let himself go and enjoyed their company to the fullest!
They had a great day, which is why the family decided to keep Moose for one more night and make him sleep over on their houseboat, not knowing that particular idea would be life-saving!
Moose, The Hero Great Pyrenees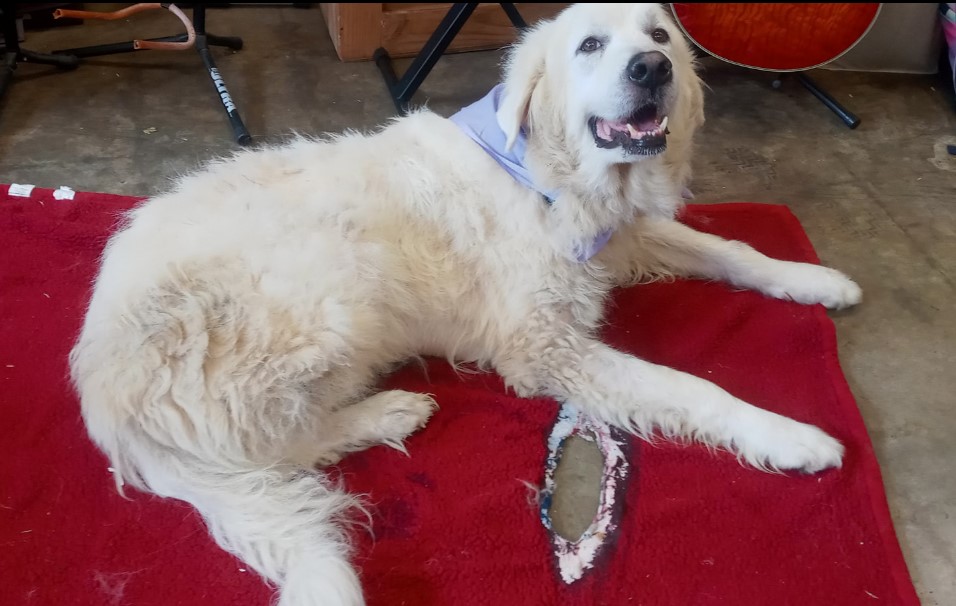 Early Sunday morning, a fire broke out on a neighboring boat, and Moose immediately rushed into action!
This eight-year-old dog started stirring around the rooms while they were all still asleep. He eventually woke up the kids with his loud pacing and panting, who saw the flames nearby, and they woke up the rest of the family.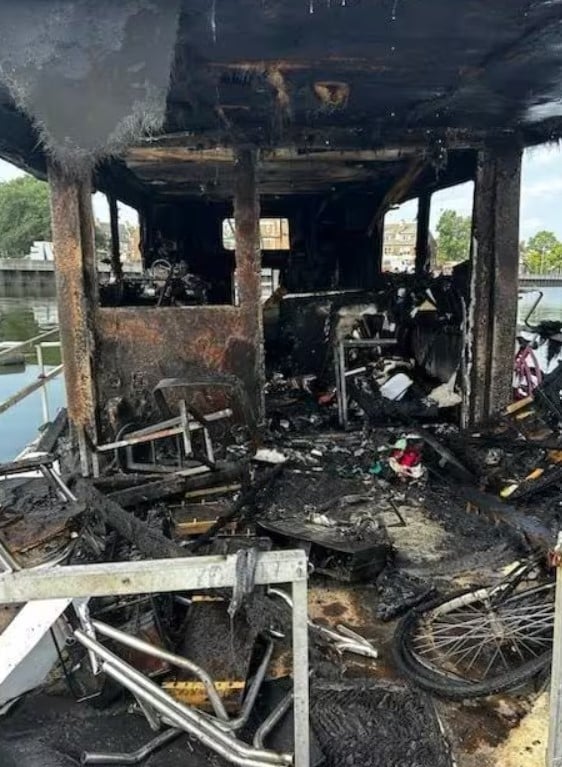 Fortunately, everyone got out of the houseboat in time before it all went into flames. Chris says that if it wasn't for Moose – who knows what would have happened!
The family credits this heroic dog for acting timely, as not long after he woke them up – the whole boat was destroyed by the fire.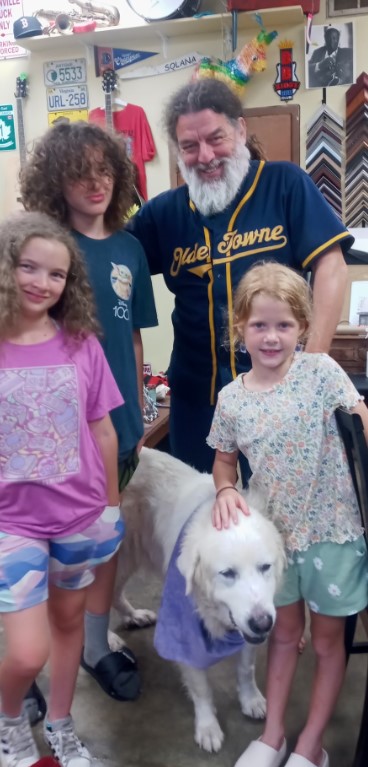 Amanda McQuarry, the director of PHS, says that she's not surprised by Moose's act, as he's just an amazing dog!
Even though their full-time home is ruined, Chris and Sheila are glad that everyone went without any injuries in the end.
Going To A Forever Home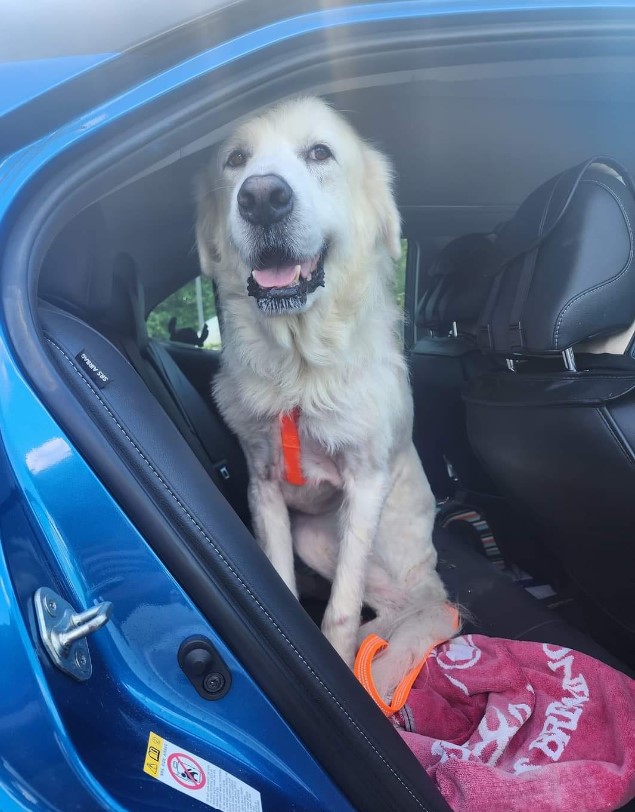 Moose's story made him famous not only in his community, but nationwide! And, it eventually got him a permanent home.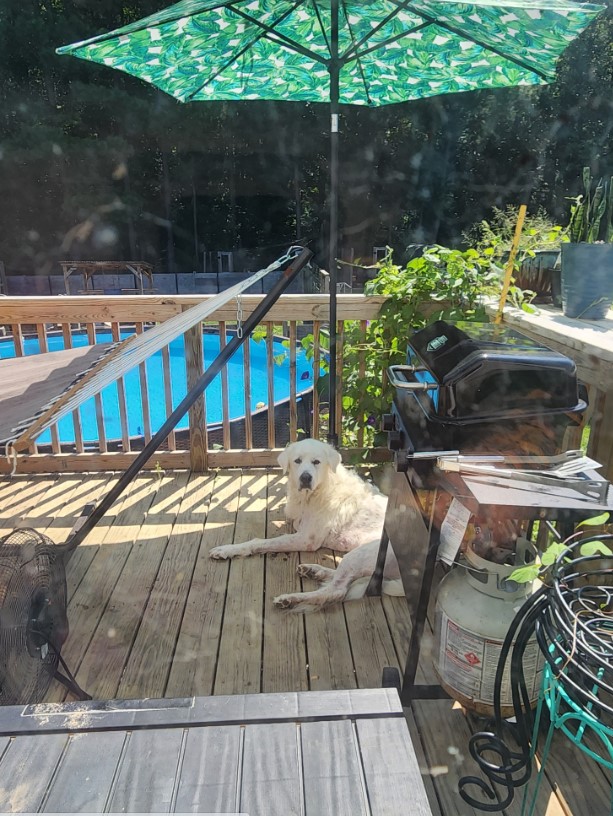 Even though Chris and Sheila would love to adopt their life safer, they said that they don't have the ability to have a big dog, as they travel a lot and they don't have a big yard where he could roam free!
Ciara Hill and her husband, from Franklin, Virginia, saw his story online and they decided to apply for him – and the bond was created instantly!
This couple, with a big, 5-acre farm, was more than happy to welcome Moose into their family, and he just loved it!
Together with other rescue animals, Moose finally has what he was looking for this entire time – a furever home filled with love and entertainment!