Pets
Family Adopts Both Their Son And A New Dog On Double Adoption Day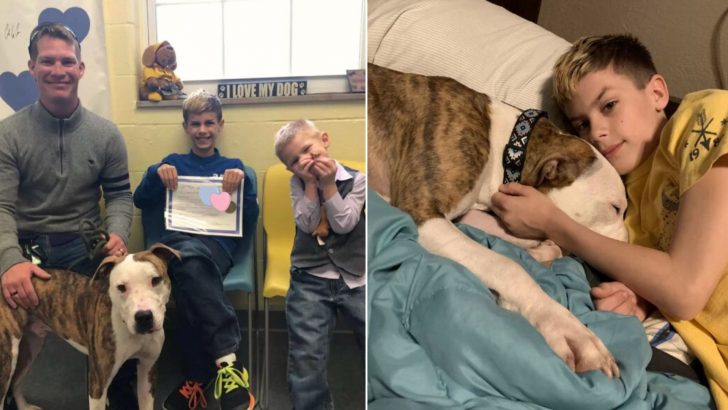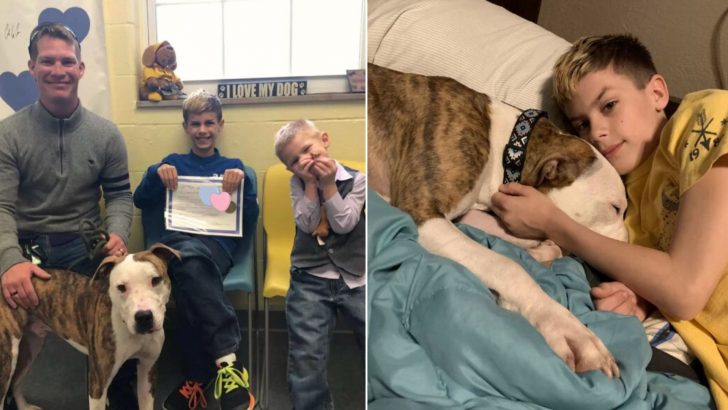 When Jessica Banzhof was out doing some errands in Ohio, which included returning food to a pet store, she didn't know she was going to fall in love with the sweetest canine.
And, she especially didn't know that she would expand her family twice on the same day.
Meeting Cupid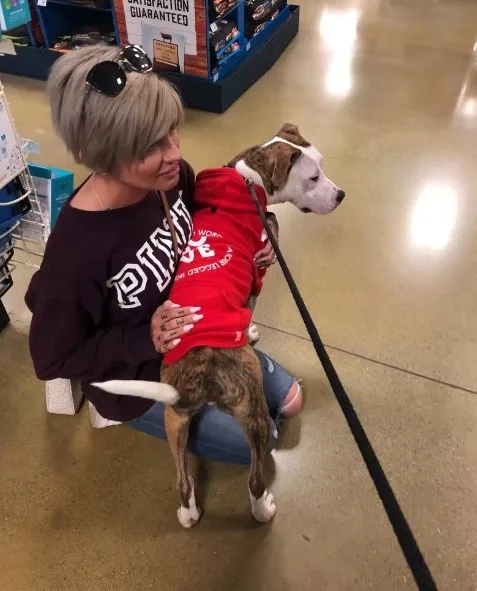 At the pet store, she met a brindle Pit Bull named Cupid, who, wearing the most adorable little sweater, was just waiting to be admired.
"I asked [the owner] if I could pet him and then I noticed that he wasn't actually her dog. I guess it was just kinda fate that I met him," said Jessica.
The reason why this adorable little doggo was just hanging around the pet shop was because he was a part of the Dogs on the Town program.
This was a project done by the Lucas County Canine Care and Control (LCCCC), located in Ohio, whose goal was to help the dogs who were still in the shelter be noticed and find their forever home.
Overjoyed by her encounter with Cupid, Jessica contacted her husband, telling him all about it.
I said, 'I met this dog, and I love him. He's so sweet and friendly and calm'. My boys have been begging for a larger dog. When I saw Cupid I thought, 'He's perfect.'
Luckily, the LCCCC made a short video about Cupid, so Jessica was able to show her husband how adorable Cupid really was.
Already Adopting 
However, back home, the Banzhofs were already working on expanding their family and adding another member.
Jessica's son, 10-year-old Gabe, was in the process of being officially adopted by his stepdad, Jessica's husband.
For the longest time, when Gabe was little, it was just him and I. I was a single mom and we struggled, but when my husband came along it was instant for him. My son has always been his son, his family has always accepted my son as: 'That's just our grandson.'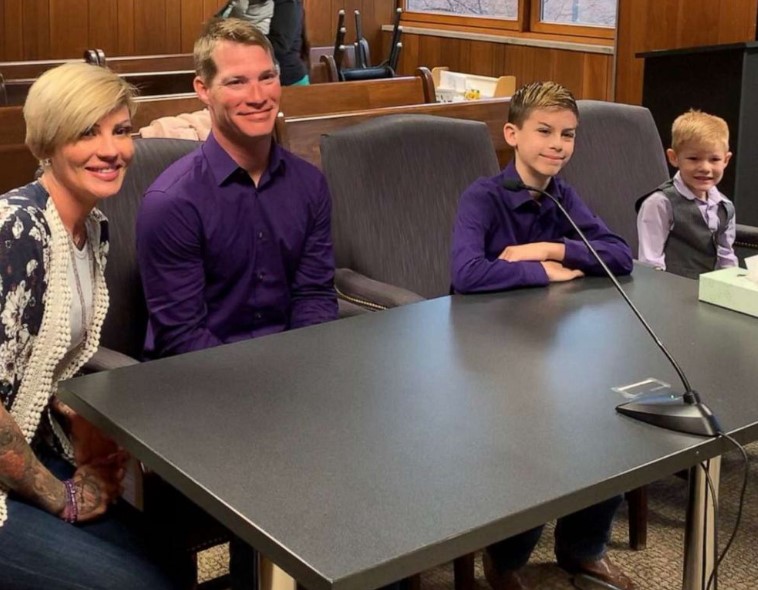 Jessica was super excited for her family to meet the sweet dog, which was Cupid, and she wasn't really left surprised when they clicked instantly.
Not only was Cupid extremely friendly with the hoomans, but with the other three dogs they had as well.
However, even after putting down Cupid's adoption fee, Jessica still took some time to think before making the final decision.
When the day of Gabe's adoption arrived, the family wasn't expecting it to be so emotional.
The judge asked my son, 'Is this what you want?' And he said, 'Absolutely'. Then she asked him why and he said, 'Because I've been this person for so long, and I just really want to officially belong to a family who really wants, loves and accepts me. And I've been a part of that family, and I'm ready for my last name to match theirs.'
After this incredible day for the family, they decided to celebrate by having a big family meal. Jessica, being so happy, didn't want the joy to stop, so she turned to her son and asked him what he wanted to do next.
I asked my son, 'Well, we can't stop celebrating, so what do you want to do next?' and he said, 'Let's go get my dog.'
Second Adoption Of The Day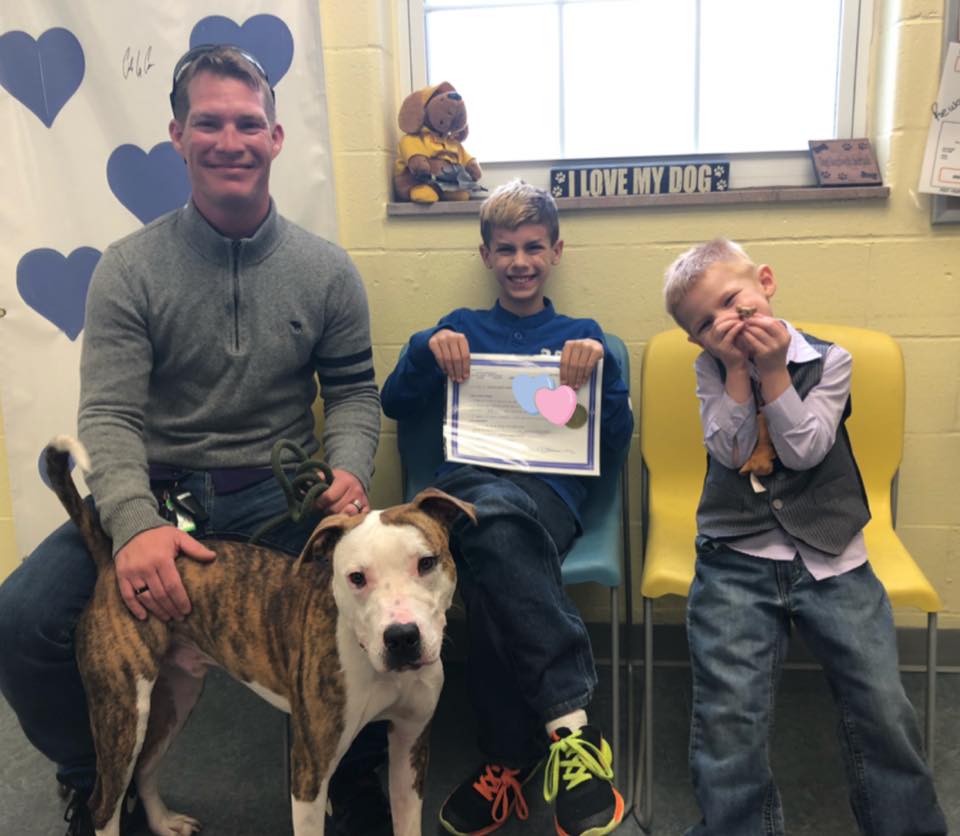 Arriving at the shelter, the whole room filled up with excitement. Gabe was so glad that he could make Cupid as happy as he was that day.
"It's a double adoption day!" screamed Gabe.
In no time, Cupid settled into his new home, taking in all of the love around him. His new favorite activities include running in the yard and playing with all of his brothers, and later on, snuggling on the couch and resting.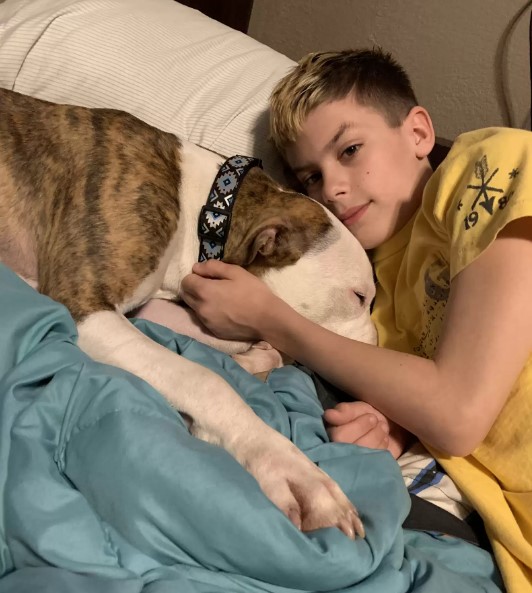 Cupid is still in his puppy stage, but he is so well-behaved. He listens perfectly, he sits, he stays, he's crate trained and we kind of feel safer now too.
It has only taken the new family a week to adjust to their new way of life, and they simply couldn't be happier with this new change.
It's like, 'We did it. We're a family. We're a whole.' And then with Cupid, it's like he was that little piece that made the puzzle complete.
Their incredible and inspiring story even made it on the daily Ohio news, check it out!