Pets
Stray Friends, Pitbull And Yorkie Mix, Had Each Other's Back On The Streets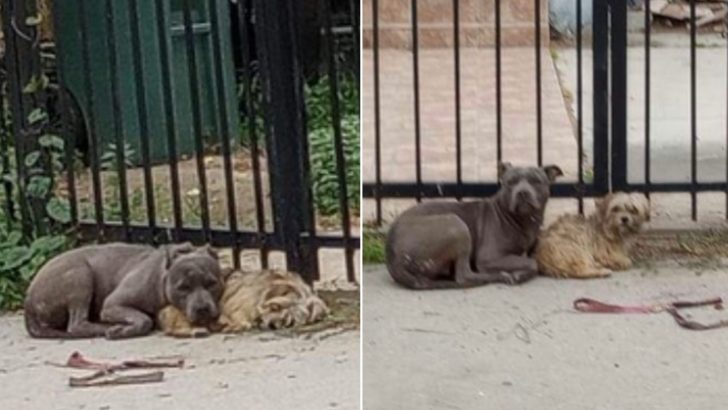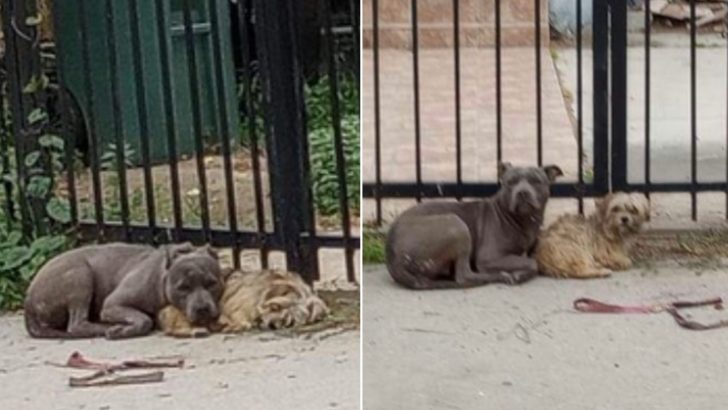 "Loyalty is a two-way street" must have been the motto of an abandoned Pitbull and her Yorkie mix buddy from Southern California!
When this adorable pair of dogs was found lying on the street, they refused to leave each other's side! Even without food and adequate shelter above their heads, the dogs just knew they had to stick together no matter what!
Snuggled Together, They Kept Each Other Warm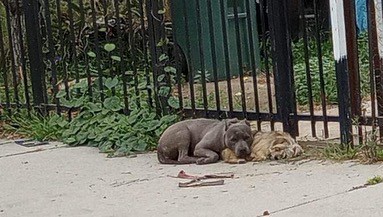 Suzette Hall, the founder of Logan's Legacy, from Irvine, California, received a call from a woman the other day about these two furballs lying on the street. It was quite cold that day, so the pups kept each other warm by snuggling.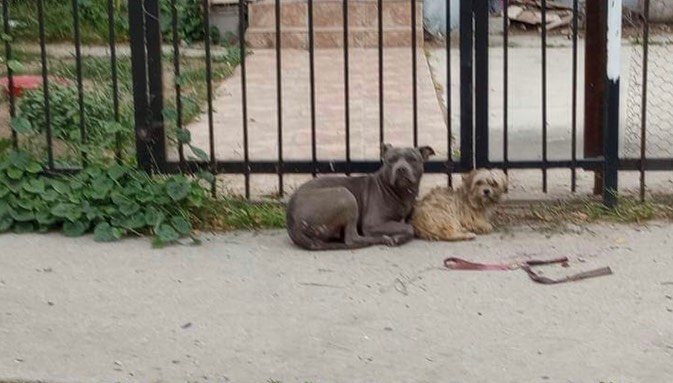 Since no one claimed the dogs when Suzette made an inquiry, she decided to take them with her. When she first approached the little Yorkie girl, she was more than happy! She literally ran into her arms and let Suzette pick her up.
The Pittie girl was right behind, wagging her tail and following her Yorkie friend. Even though she refused to be leashed, the Pittie jumped in the car as soon as she saw the Yorkie settling in the back.
"Most people would have left the pit behind, but not on my watch. I truly have not seen a bond quite like this before," wrote Suzette on her Facebook.
Thelma And Louise – Partners In Crime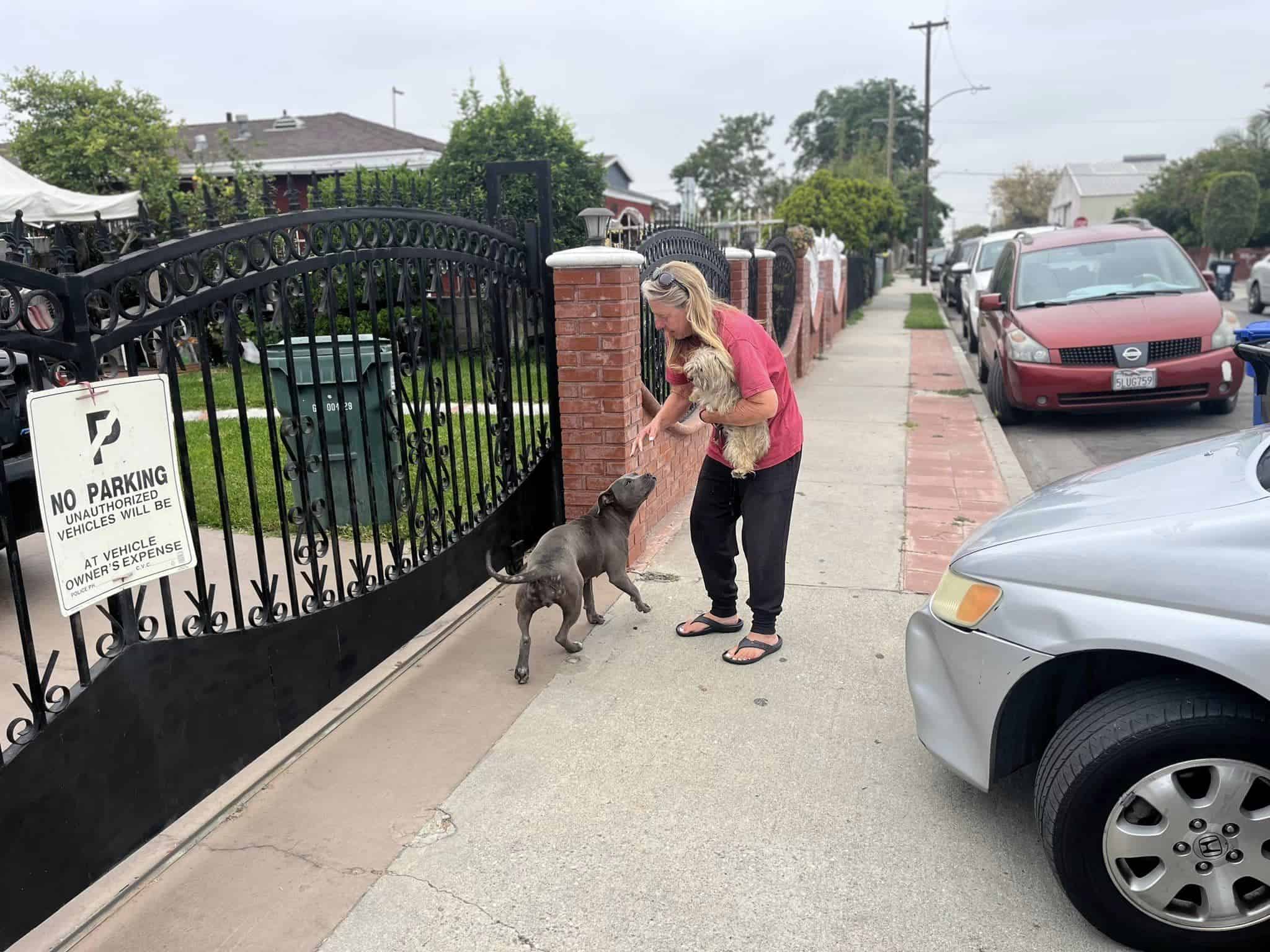 Considering the level of their affection for each other, Suzette decided to name them Thelma (the Pittie) and Louise (the Yorkie). They were true partners in crime, reminding Suzette of Schwarzenegger and Devito, in "Twins."
At first, Suzette wanted to separate the dogs during the ride due to their own safety. She put Thelma in a large crate in the back of her car, but they just seemed to be devastated without each other!
The next thing you know, Louise was trying to get into the crate with her Pittie friend. And, so it was! Suzette put them together, and soon after, they fell asleep together.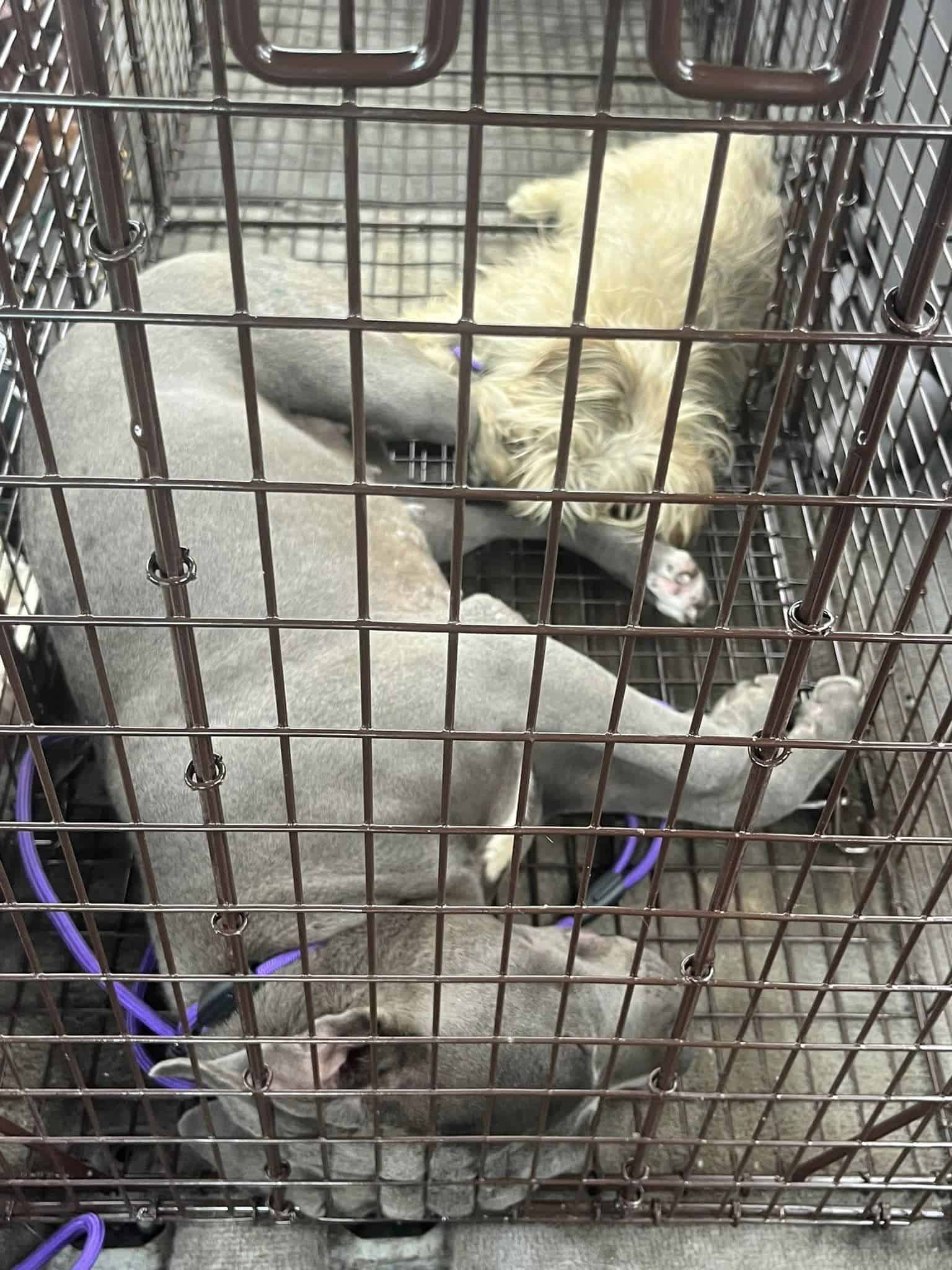 No one exactly knows what happened to these doggos, except that they were sleeping on the street for about a week, according to the locals. They seemed pretty heartbroken without a home, but at least they had each other!
And, when Suzette finally picked them up, they were just ecstatic! It's as if they knew that she was there to rescue them from horrible street conditions.
Looking For A Furever Family
The first step towards the full transformation was subjecting these doggos to a vet checkup in Camino Pet Hospital, in Irvine, California. Louise was pretty matted, while her buddy had a serious skin rash.
However, they're both on track to a fast recovery, and they will be available for a foster or a permanent home in no time!
The only condition for the future family is to not separate these dogs. They simply have to be together, considering everything they've been through! They're just too bonded to be left without each other! And, we really hope the lucky owner is just around the corner!