Pets
Dog Gets A Furever Home After 14 Failed Adoptions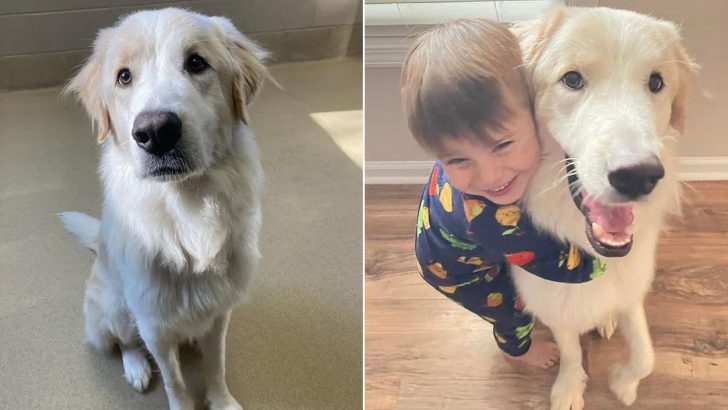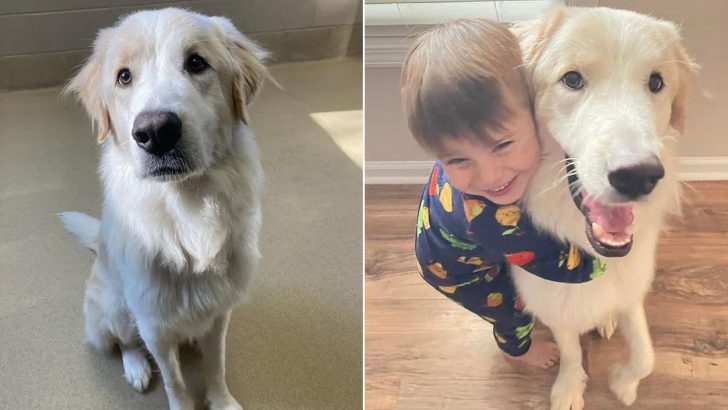 Being disappointed for the first time is always super hard.
Imagine being disappointed for the 14th time.
It would be heartbreaking.
Well, you can only guess how Ronald, the dog, felt. He was promised a warm home 14 times in a row, but he always ended up back in the shelter.
Soon enough, Ronald started to feel scared about adoptions.
They never end well in his case.
But, Ronald's bad strike was finally about to end.
A loving family came and offered Ronald more than an official adoption: they offered him a home.
Ronald The Record Holder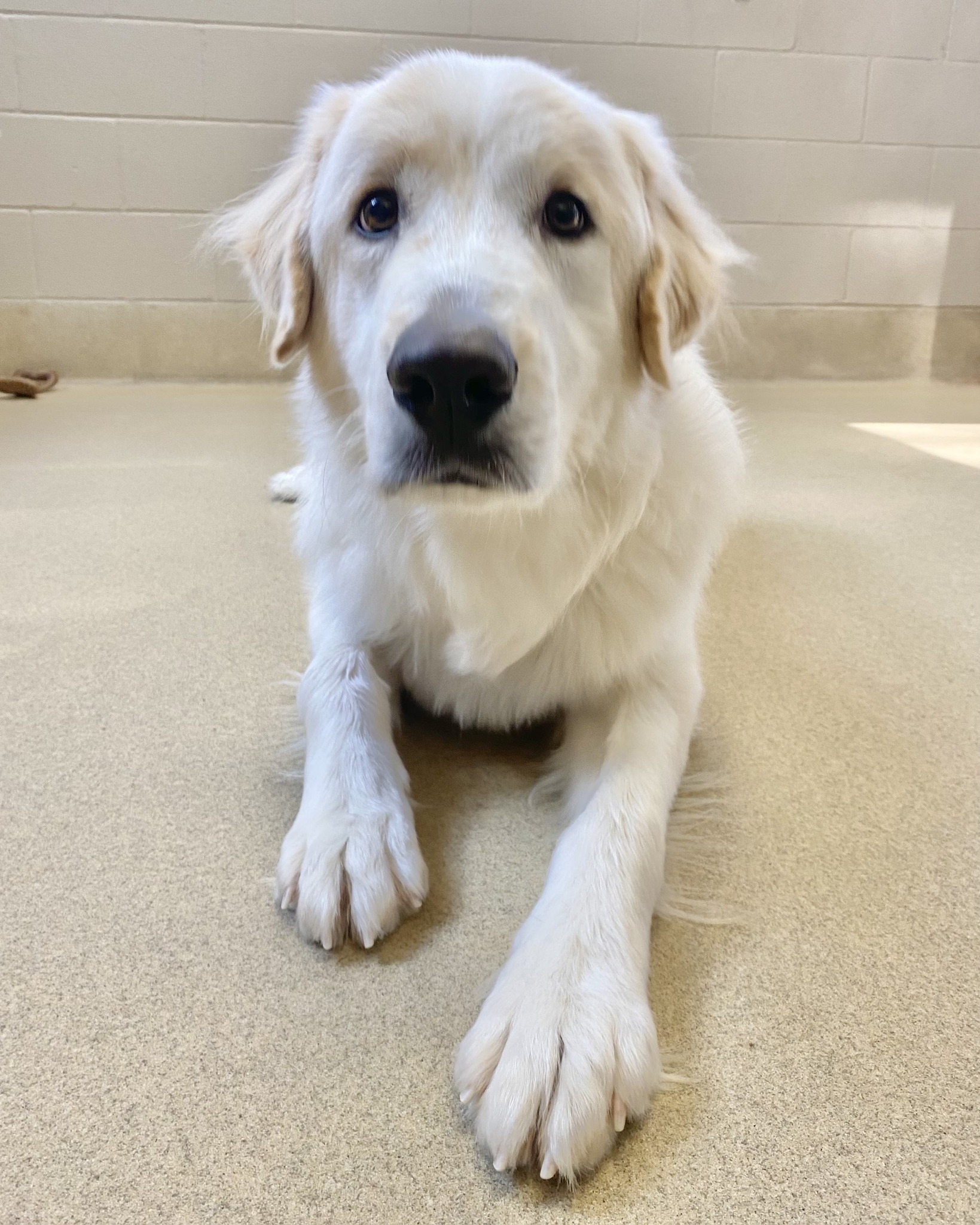 If there's a Guinness World Record for most times nearly being adopted, Ronald would definitely hold it.
This sweet, big boy, with an even bigger heart, thought he was going to his forever home 14 different times. That's three times more than some shelter pups get adopted in their entire lifetime!
Some say Ronald was too big. Some didn't want him around little kids. And, some even didn't give a valid reason why they didn't want this huge puppy in heart as their pet.
Ronald was left heartbroken so many times he stopped counting. 
Still, a beam of hope was living in his heart, praying for a nice family to come and give him a chance for a nice life.
When the SPCA of Wake County, North Carolina posted Ronald on their website, things felt… different. Something was definitely about to change.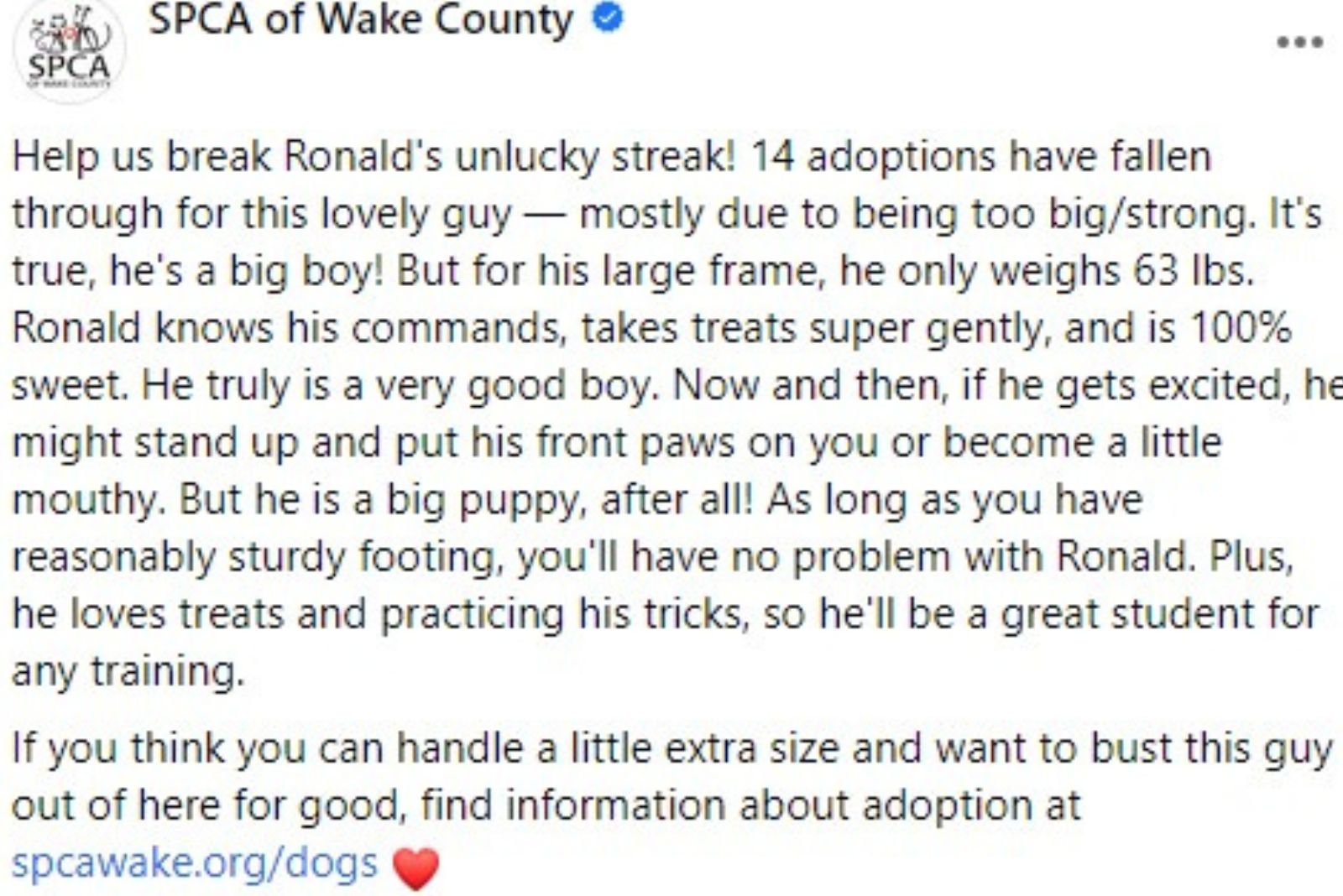 The shelter got so many adoption applications for Ronald that it was maxed out! Over the night, everyone knew his story and wanted to give him a home. Over one million people shared Ronald's story, raising awareness and donations to the shelter.
Hope was raised to the roof in this good boi's heart.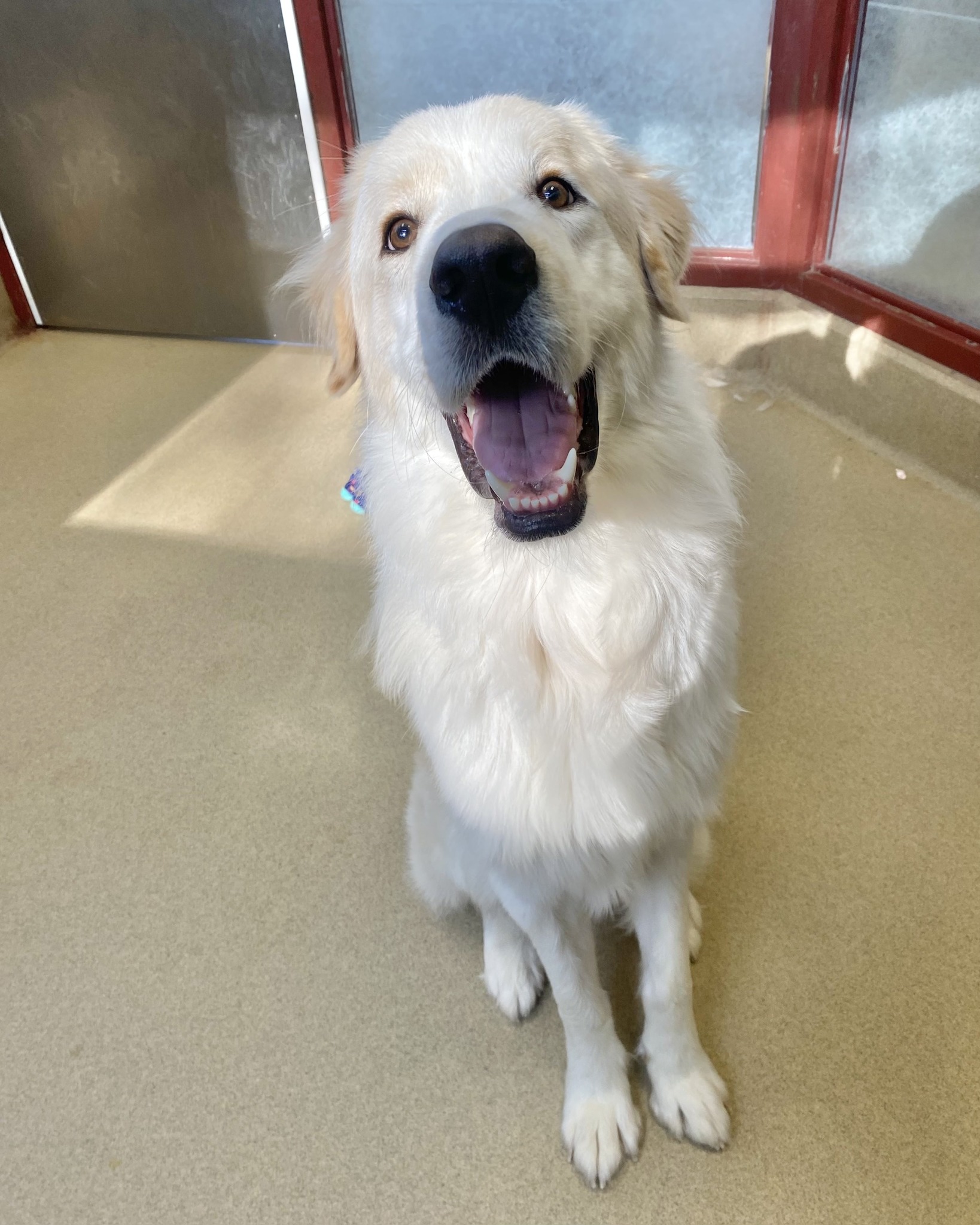 And, it wasn't all in vain… for the first time.
Ronald was adopted… finally!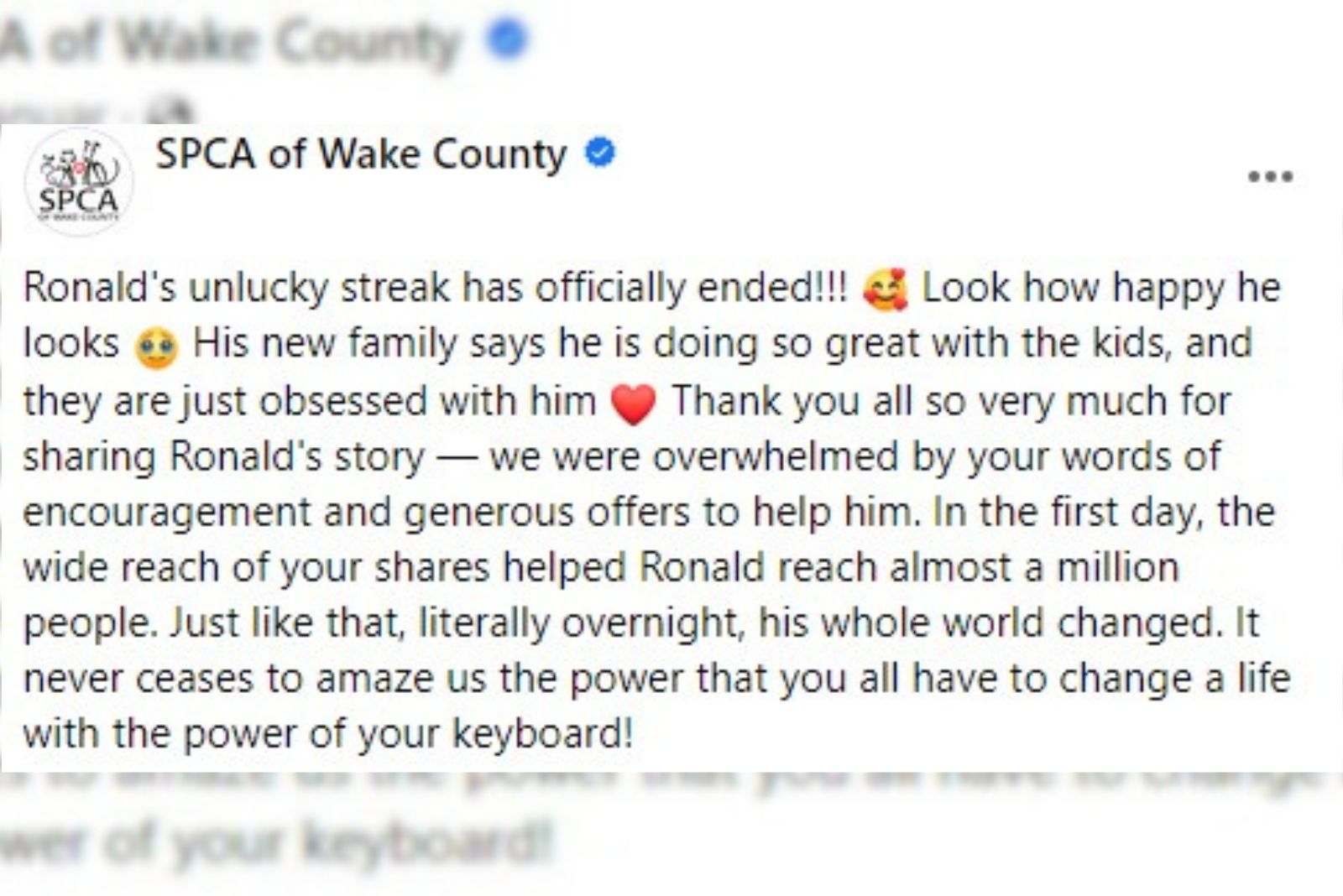 I guess Ronald's lucky number is 15!
His new family reported that Ronald was doing fine. He even got a new furry sibling, an Aussie Shepherd named Billie! They didn't mind that Ronald was a big boy of 64 pounds, and they didn't mind that he was rejected so many times.
All they wanted was this special dog because they could see it in his eyes.
"I for sure thought someone was going to snatch him up quickly, and I wouldn't even have a chance," said Kiersten Davis, Ronald's new mommy.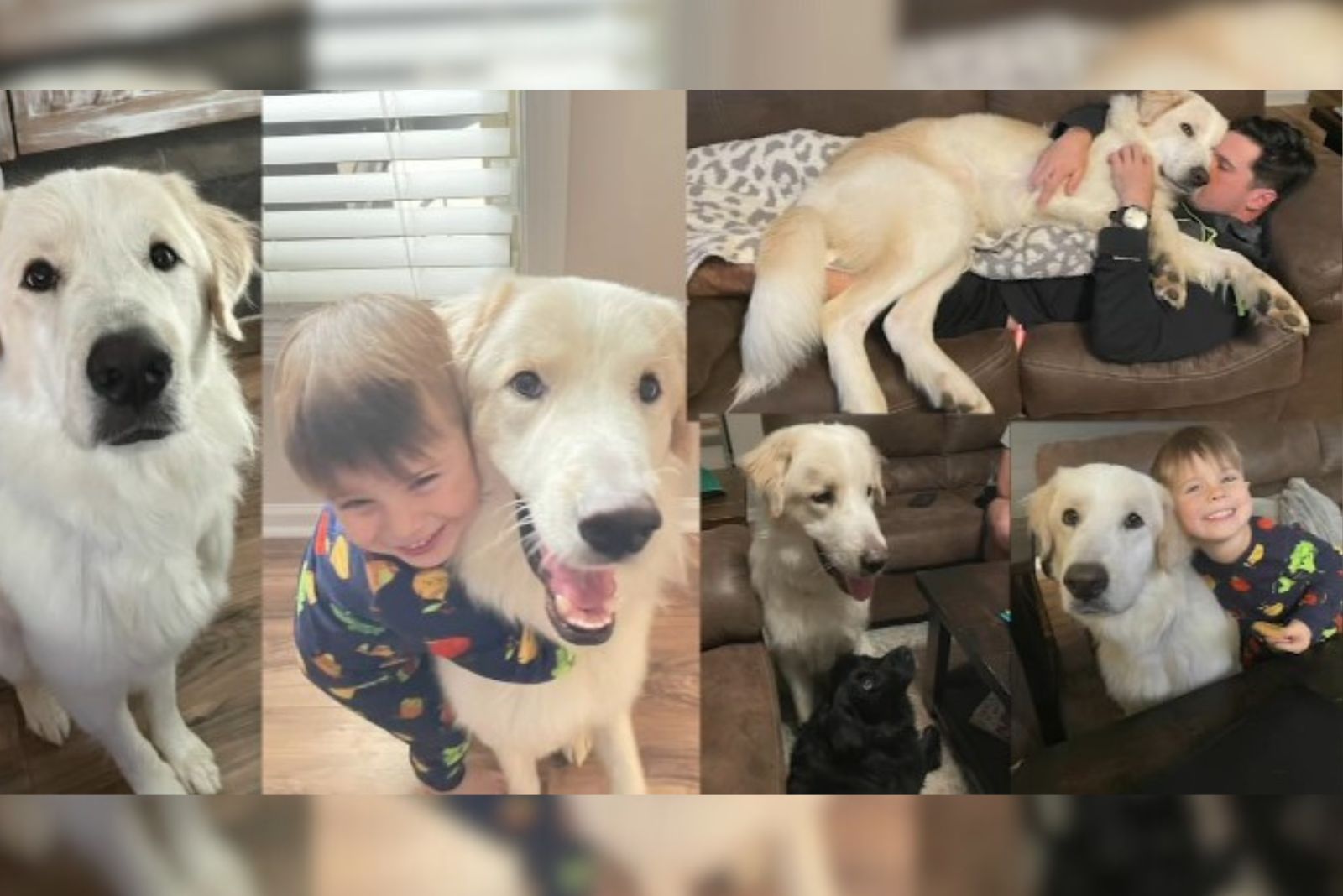 This North Carolina pup finally has all he ever dreamed of: a cozy bed, a loving family, people who appreciate him, and a chance for a bright future. 
There were many applicants for Ronald left disappointed. But, they shouldn't be! The SPCA has so many dogs looking for furever homes. They all need their own hoomans, so why don't you become one?
Help them out by adopting or donating. Your act matters!