Download
[ Download ] Delete any files with Unlocker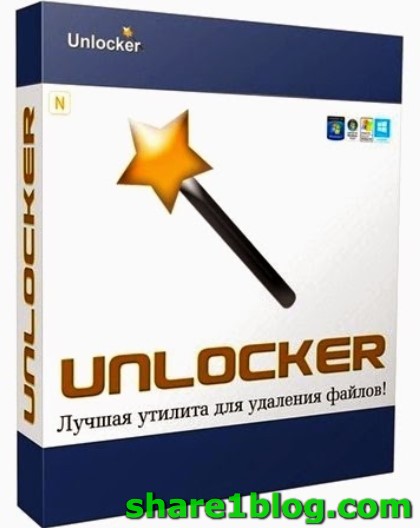 Advertisement
Advertisement
This is a free application that lets you can force delete any files with Unlocker on your Microsoft Windows PC when error messages appear.
How to Delete any files with Unlocker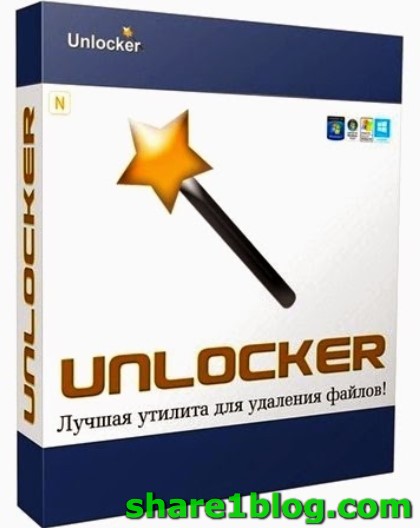 Introduce
The lightweight program is developed and published by Cedrick Collomb for Windows 10, Windows 8, Windows 7, Windows Vista, and Windows XP 32-bit and 64-bit operating systems.
Unlocker is a freeware that will unlock locked files on PCs to move, remove, and rename files. The Windows system can deliver error messages, which tell you that content is already being used when you try to modify a document or folder: a sharing violation, etc.
The Windows OS will not let you erase, name, or transfer the media unless you have an app that overrides the notices. Unlocker lets you kill processes that are locked by Microsoft to edit files.
Advertisement
Unlocker is a virus?
Unlocker does not contain malware. The app is safe to download and install onto your PC. The trustworthy utility is available as an installer and portable free download.
While the installer version promotes adware during the setup process, you can unselect the offer by marking 'Advanced' and then unselecting 'Install Delta toolbar' within the 'Delta Toolbar' window. If you want to avoid the advertisement altogether, then you can download the portable edition.
How to use Unlocker?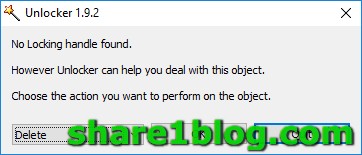 The setup process will deliver easy to follow onscreen instructions. You will need to agree to the license agreement before you can start using the program. You can choose an installation location by opening the built-in browser to pick your preferred destination file folder. The installer offers automatic updates and a right click explorer extension that you can select or deselect before clicking 'Install'.
The tool has a simple user interface. The design resembles a basic browser that lets you find files and folders. While the user experience is unintuitive, the service is effective. You can search through the UI to find the file or folder that you want to change. Folders will automatically expand to show all of the hidden contents when you click on them.
You can choose a specific selection or the entire list by clicking on the media and then 'OK'. There is a standard window that appears to let you choose an action to perform. The top of the popup screen will tell you that a locking handle was not found. You can tap the dropdown menu in the bottom left corner to view the commands.
The 'Move' and 'Rename' choices let you can unlock files that are protected to change their location or name. Unlocker is commonly used to delete files: 'Delete'. If you decide that you do not want to execute a function, then you can select 'No action', 'Quit', or the 'X' icon in the upper right corner.
The length of time that is required will vary depending on the size of the archives. A loading bar will appear to display the progress percentage. There will be a 'Success' notification when the procedure is complete. The powerful app will alter problem files. If you deleted content that you want to retrieve, then you can check the recycle bin.
Applications to help open files
Kaspersky Windows Unlocker is a comparable application that can scan your PC to remove ransom malware: viruses, etc. LockHunter is an alternative platform to edit archives that you were denied access to. LockHunter delivers a more detailed user experience. You can see the specific conditions that are locking a file or folder by right clicking on the item and pressing 'What's locking this file?'.
LockHunter will let you unpack DLLS from the locking processes. LockHunter lets you delete, move, and rename protected files in an intuitive user interface that includes bright icons. While LockHunter and Unlocker are only available for Windows PC computers and laptops, IObit Unlocker can manage files in a Mac OS. You can edit or delete archives in an appealing UI.
Delete any files with Unlocker
Unlocker is a practical software that can unlock protected files on your Windows PC. Unlocker will kill processes that are blocking your access to content. You can erase, label, and transfer the unlocked folders and files. If you delete content, then there may be a message that appears to let you know the media will be removed at the next reboot.
The developer does not update the program on a regular basis. You can turn on the automatic update feature to receive the latest software update automatically.
Download Unlocker 1.9 Free link Fshare
Read more :
AdvertisementAdvertisement
Advertisement