Pets
A Valid Proof That Unicorn Puppies Exist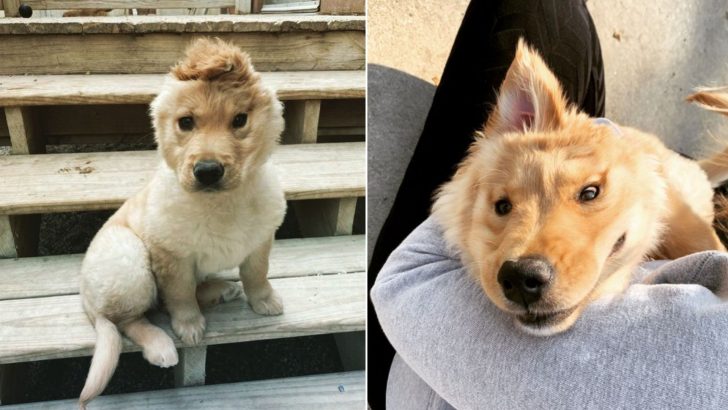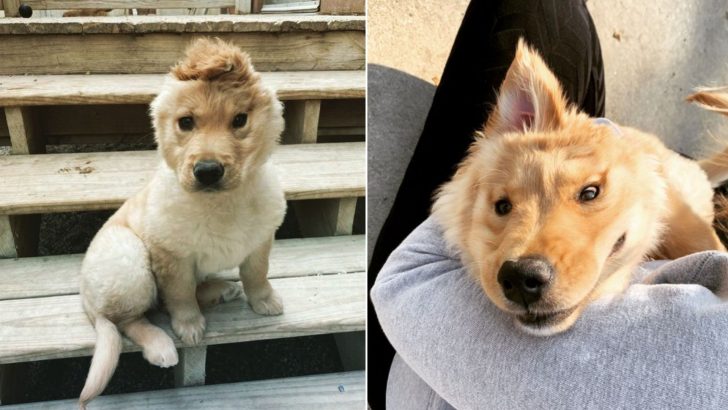 Psst… Don't tell anyone I told you this, but… unicorns are real!
Okay, don't expect to see them everywhere because everything about them is still super confidential. But, they are here, and they're closer than you might think.
And, they're hiding in some of the pooches!
You probably heard of Narwhal; the unicorn puppy. Well, he's the first unicorn secret revealed.
Now, we have another unicorn pup and I just know you're gonna love her!
Her name is Rae, and she's the magical ray of sunshine we all needed in this world.
Meet Another Unicorn Puppy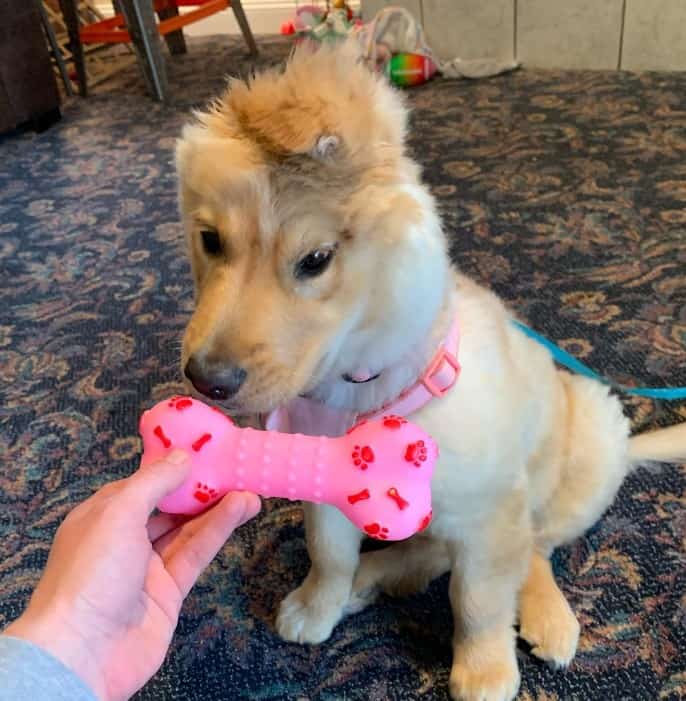 Unlike Narwhal, a pup that was born with his unicorn tail, Rae's uniqueness is a result of a birth mishap. Certain things went wrong, and Rae, the pawdorable Golden Retriever puppy, was left with just one ear.
And, one mighty ear I might add!
Positioned strategically in the middle of her forehead, Rae's ear looks like the most unique unicorn horn ever!
Rae's ear does have a function. She can hear pawfectly fine. Turns out that the birth defect wasn't such a big deal after all. Well, it did make Rae famous, so there's that.
When Rae was born, she was immediately rushed into Family Friends Veterinary Hospital in Grand Rapids, Michigan. The breeder who surrendered her said he was not sure what happened to her ear.
There were two possible explanations: either her mom accidentally nibbled it off while cleaning the placenta, or the amniotic sack was too strong and the ear somehow… dissolved!
Either way, Rae was facing death, with each moment critical for her. She was losing blood and needed immediate surgery.
"She was really in a fragile state. We didn't know if she was even going to survive beyond 48 hours," said Brianna Vorhees, the hospital receptionist.
"We're assuming because of the sutures is why the ear migrated to the top of her head," Vorhees said. "I think as her skin grew, and she started to grow, that it just kind of migrated up there." Vorhees added.
Having a soft spot for Golden Retrievers, Brianna Vorhees knew Rae came into her hospital with a huge reason, and it wasn't just for the operation. She knew she must not let that pup go into anyone else's hands.
"I lost my precious golden retriever, Loki, to lymphoma last year at 4 years old, so I had a heart for golden retrievers to begin with… I said if a golden retriever ever comes in, I'm going to want to take care of it and raise it. When they found out she'd need 24-hour care, I have a heart for golden retrievers, and I just knew that she was meant for me essentially."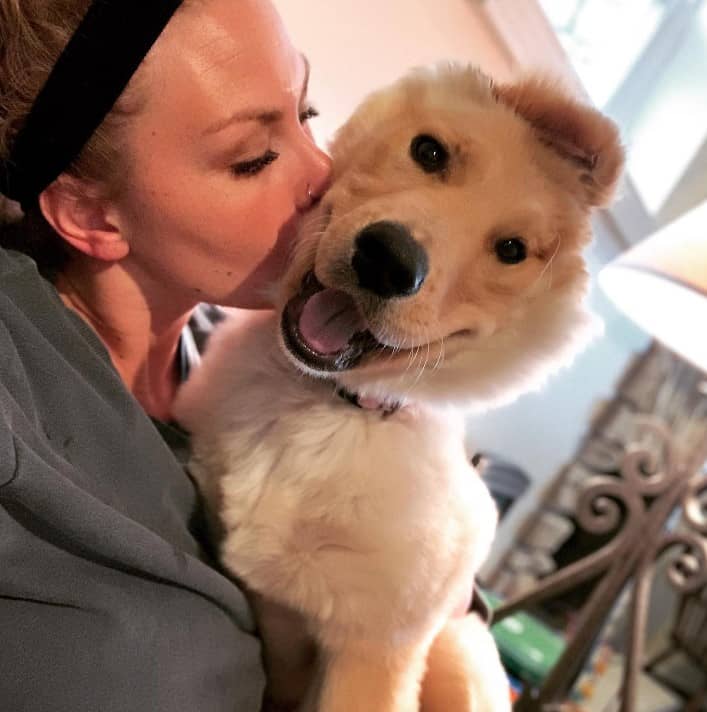 And, she truly was meant for Brianna!
Rae was adopted by Brianna and her family, filling in a spot they had after their family dog died, and she is making sure that she gives them lots of love as a 'thank you' for rescuing her.
Spreading Unicorn Magic Around The Internet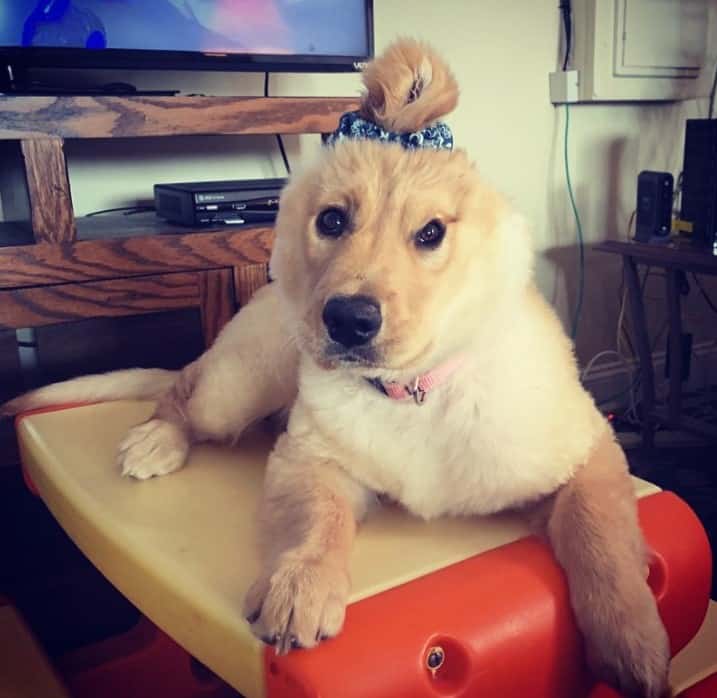 But, things didn't end there for Rae. Everyone knew she was a special dog destined to do great things.
No one really assumed those great things would be spreading joy and unicorn magic for dog lovers around the Internet.
When one of her videos went viral, scoring a whopping number of 4 million views, Rae's mom knew the next logical step would be opening a social media account for her.
Everyone wondered what kind of dog Rae was. Everyone wanted a bit of her magic!
After almost three years since her adoption, Rae turned into an Instagram superstar. People love her… precisely 207K of them!
Rae is now a wonderful young Golden Retriever, super proud of her unicorn ear. She's sweet, a bit naughty like any other Golden, and full of love for everyone who has a kind word for her.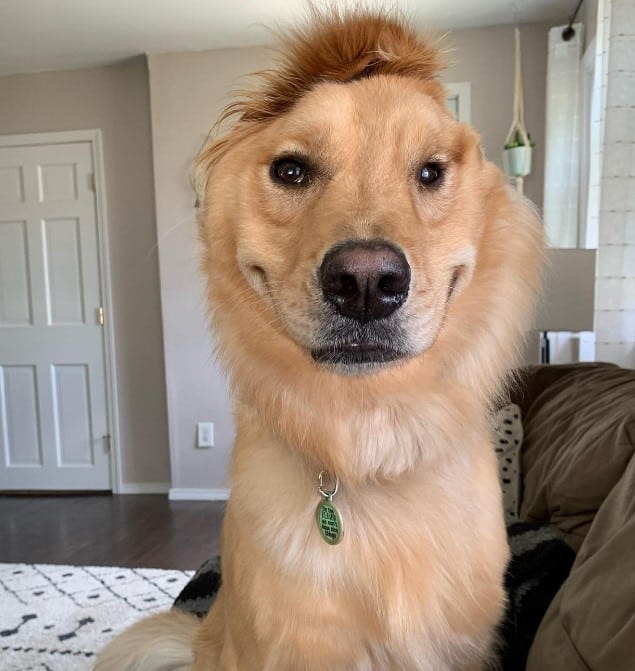 You can follow her here on Instagram and enter the super secret club of unicorn dogs and their lovers!