Pets
Highway Police Officer Saves A Dog's Life During A Terrible Heatwave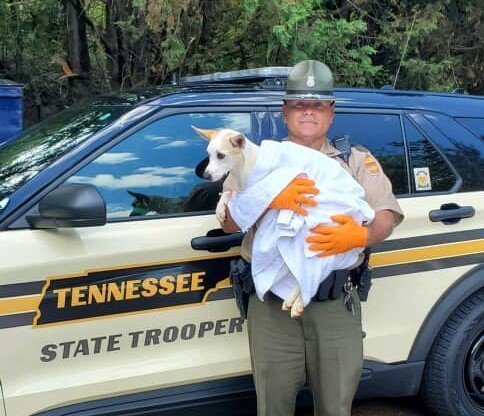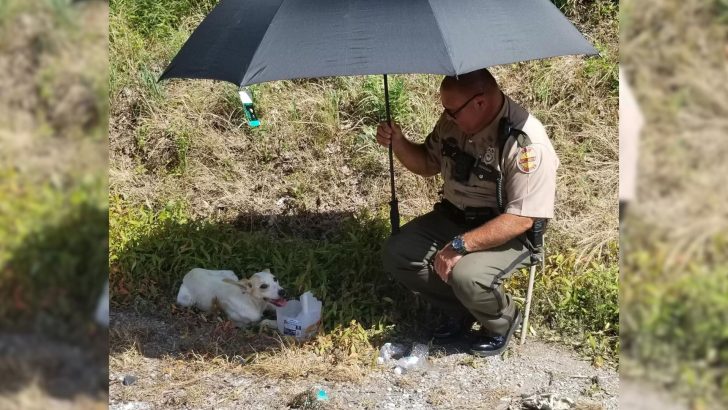 Stray dogs live a sad life, void of love and compassion. They grow up on the streets constantly being exposed to danger. Every day, they fight for their survival.
It's heart-wrenching to imagine that so many pups have lost all hope of ever having parents who would love them unconditionally.
When they're sick or injured, nobody is there to nurse them back to health. In those moments when they need our help the most, deep down in their hearts, they have a little bit of hope that people would stop ignoring them.
They need somebody who will lend them a helping hand and lead them towards a better future.
Princess, an injured dog, was in need of help, too, as she was lying helplessly in the scorching heat. She hoped that somebody would come to her rescue.
Will her suffering end? Is she ever going to feel the warmth of a loving home?
Waiting For Her Hero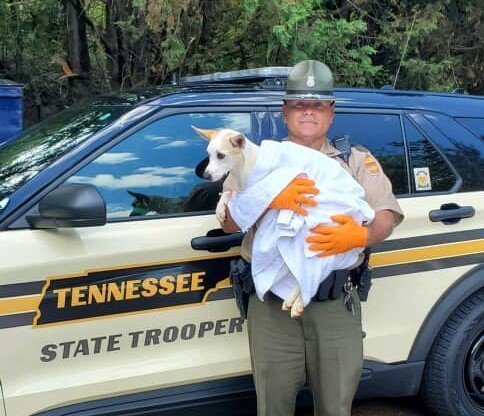 On a sizzling summer day, as Kaye Fiorello was driving along a highway in Tennessee, she noticed a police officer's car parked on the side of the road.
She didn't give it much thought, and she continued her way. Soon, she noticed something that immediately caught her attention and made her get out of the car.
"About a mile up the road, this little dog's head popped up on the side of the road. She looked like she'd been there for some time," Fiorello said.
She was saddened to see the pup helplessly lying under the sweltering weather without having the strength to get up.
Fiorello knew she had to help her. After recalling the officer she saw earlier, she immediately turned her car around and drove back the way she came.
As soon as he learned that a stranded pup needed his help, the worried police officer asked Fiorello to take him to her.
Having come to the scene, their hearts shattered when they realized that the pup was injured.
With her eyes filled with fear, the pooch looked dejected. She lost all hope that somebody would rescue her.
The officer tried to approach her, but after seeing how scared she was, he decided to win her trust first. He was thinking of ways to make her feel comfortable. After bringing her food and water, he felt compelled to sit by her side.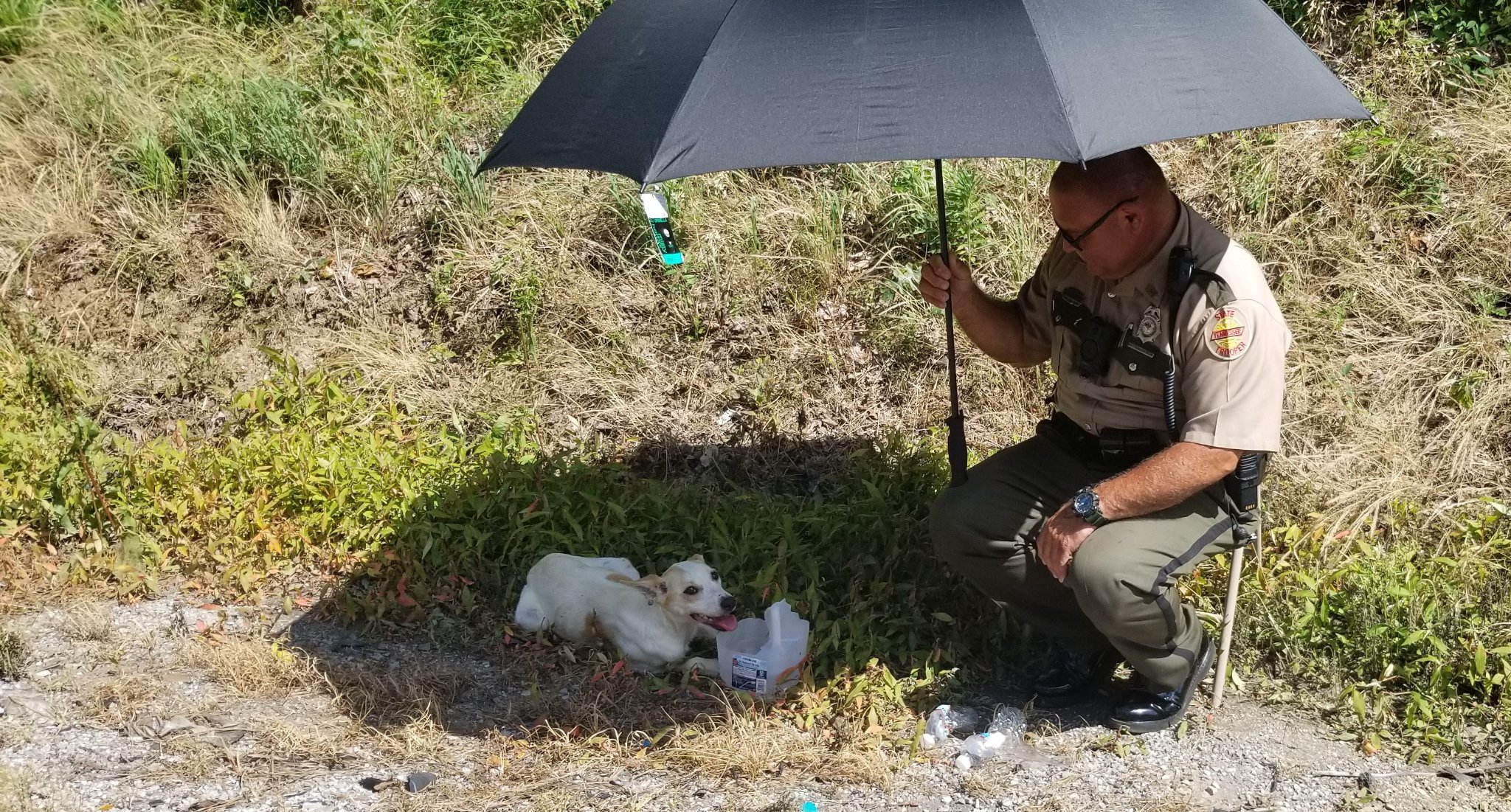 He was determined to wait until she was ready to trust him.
The police officer called animal control. While they were waiting for them to arrive, he opened an umbrella and held it over the pup, doing his best to protect her from the scorching sun.
Seeing that someone cared, the pooch's eyes glimmered with hope and joy. Her face lit up and she smiled.
Fiorello was in awe of the kindness and compassion that the officer extended to the frightened pup.
"She seemed to breathe a happy dog sigh. And those doe eyes — the difference was night and day. They connected. It was powerful. I was crying some happy tears for that girl."
After seeing that the dog was taken care of, Fiorello continued her way.
Princess Gets Her Happy-Ending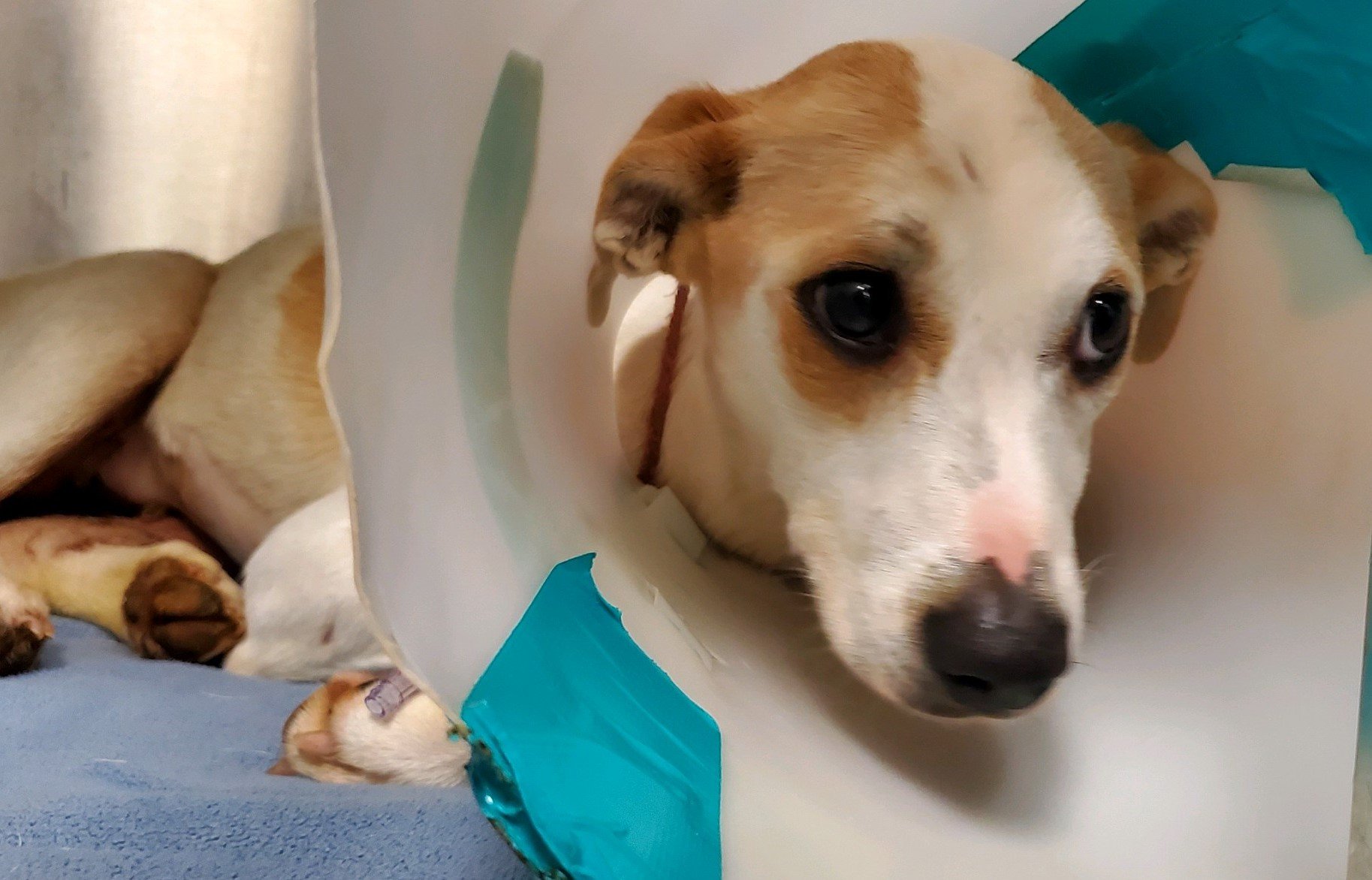 Later, she was thrilled to learn that the pup had been rescued, and that the trooper didn't leave her side while she was recovering from a broken pelvis at the Community Animal Hospital, in Cleveland, Tennessee.
Fiorello was even happier when she received the news that the police officer bonded with the pup so much that he was unable to imagine his life without her.
He decided to adopt the sweet dog, naming her Princess.
She now has a dad who will always protect her and cherish her. Feeling immensely grateful to be together, they will shower each other with love.
Whenever we see an animal in need, we should always choose to help them. One simple act of kindness can make a huge difference and save a life. The innocent animals don't have anybody else to depend on. We have to be there for them. It's our duty.