Pets
This Puppy Can't Stop Smiling After She Realizes She's Getting A Foster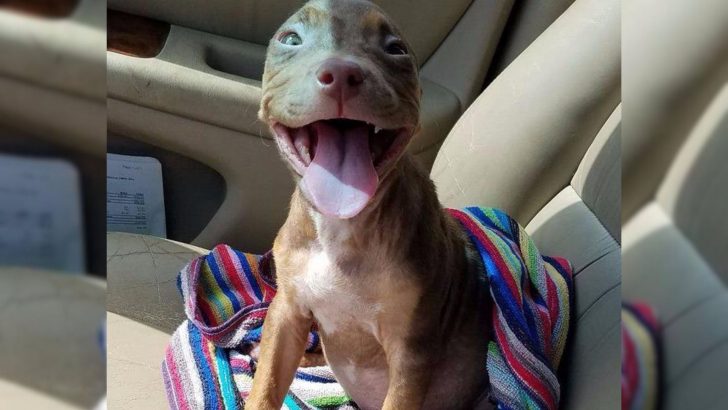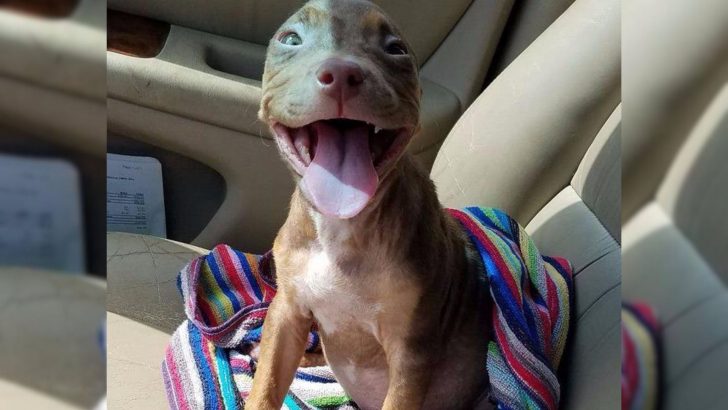 Around 3.1 million dogs enter shelters across the States every year. (1) Some of those dogs are puppies who were picked up from the streets. These defenseless pups started their lives as strays. They never felt love nor did they know what a loving home feels like.
Matilda was one of those innocent stray puppies who didn't know anything about life outside the streets until one day, her luck began to change. Let's see how her story unfolds.
A True Gem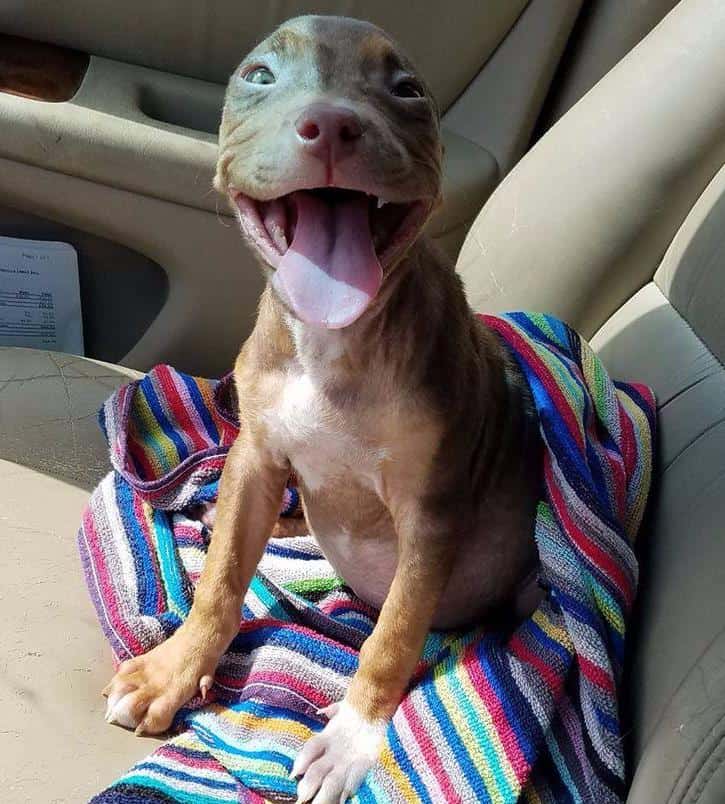 She was two months old when she was rescued by Douglas County Animal Shelter, in Georgia. She was infested with worms and she had skin infections.
Despite her difficult life on the streets, Matilda was overjoyed, and she was constantly wagging her tail. She left her past behind and she was focusing on her future. She spread happiness among all volunteers.
"And, she gave the sweetest kisses. She was the cutest thing ever," said Santina Sanders, one of the volunteers.
Pibbles & More Animals Rescue, a rescue organization, was enchanted with the sweet puppy, and they wanted to find her a home.
The day when Matilda found out that she was going to a foster home was the happiest day in her life. Everybody could see that her face was beaming with joy.
Teresa Bowles-Chiofalo picked her up at the shelter and drove her to her foster mom, Kerrie Rich.
Matilda Is Over The Moon
She was smiling from ear to ear, and wagging her tail during the one-and-a-half hour car ride. Teresa was deeply moved by her happiness and she pulled her car over a few times to give her some cuddles. To her, she was the perfect puppy.
Matilda moved in with her foster family. She was over the moon, and she gave them a lot of kisses.
The only thing that Matilda didn't like was the collar that her mom tried to put on her. Her skin was still raw, although it had started to clear up a bit. That was the only time she stopped wagging her tail.
"She is not a fan at all. I took it off immediately," Rich said.
Matilda liked playing with her toys and her furry siblings. She also helped her human brother with his homework.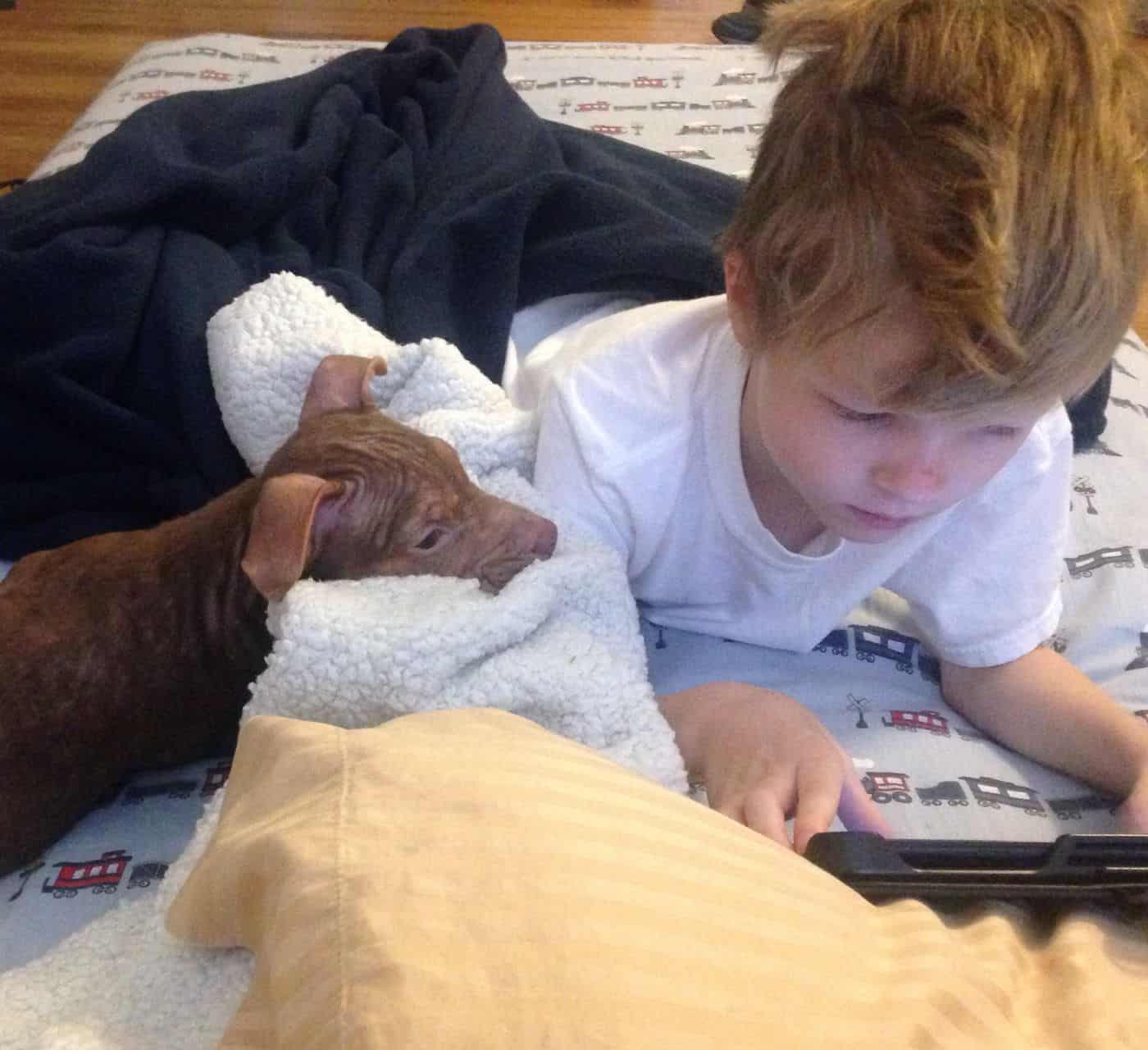 As soon as Matilda's skin heals, she will be ready for adoption. Her foster mom knows that it's going to be hard to give her up, but she knows it's a crucial part of the process.
"Once one pup is adopted, it opens a space at my house to save another, which opens another spot at the shelter," she says.
We are sure that adorable Matilda found her forever family, and that they are as smitten with her as we are.