Pets
Sweet dog looks after 2-month-old triplets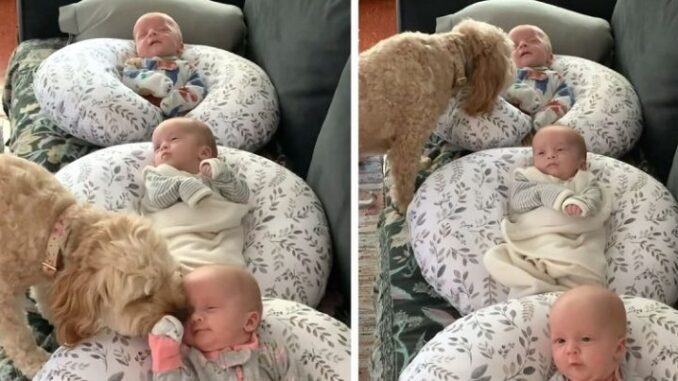 Sweet dog looks after 2-month-old triplets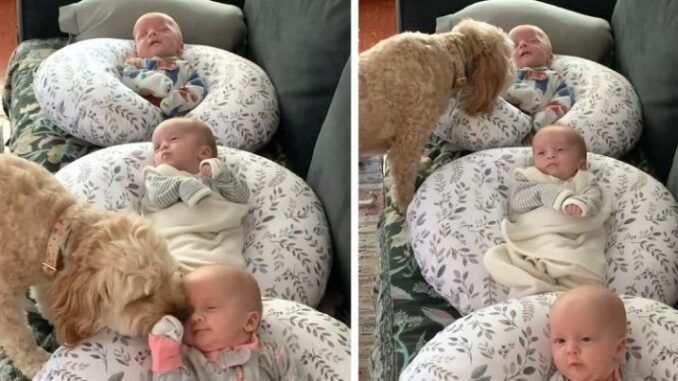 Lauren Barnes runs a full house in her Branford, CT home with newborn triplets and a mini Goldendoodle.
Thankfully, her mini Goldendoodle Sunny doesn't mind helping out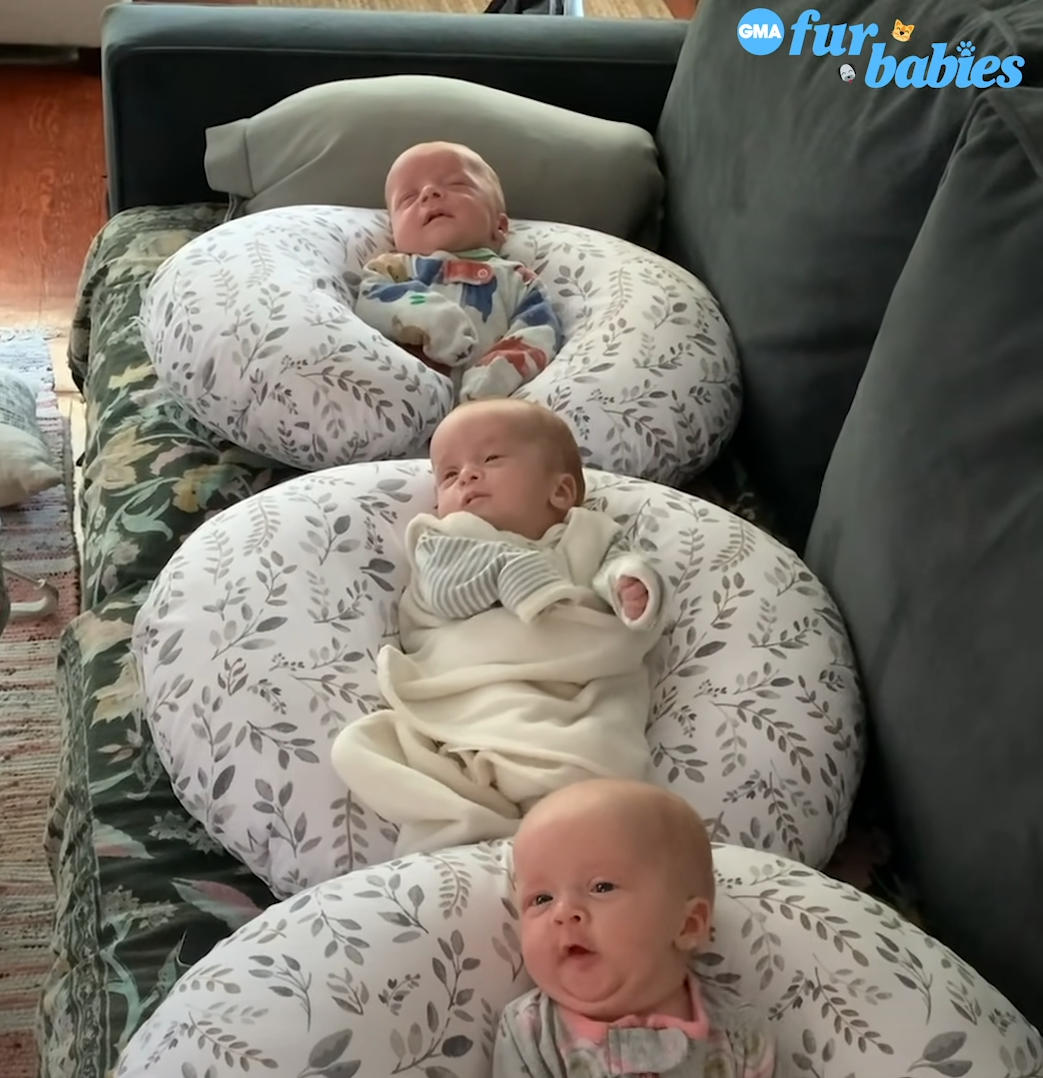 One of these videos ended up having a major "awwww" factor and wound up going viral. Barnes shared the video with Storyful, where it was viewed 3 million times on their Facebook page.
Apparently, Sunny absolutely adores the three news babies, which is evident from the video.
The video shows Sunny affectionately attending to each of the three newborns who are nestled in doughnut pillows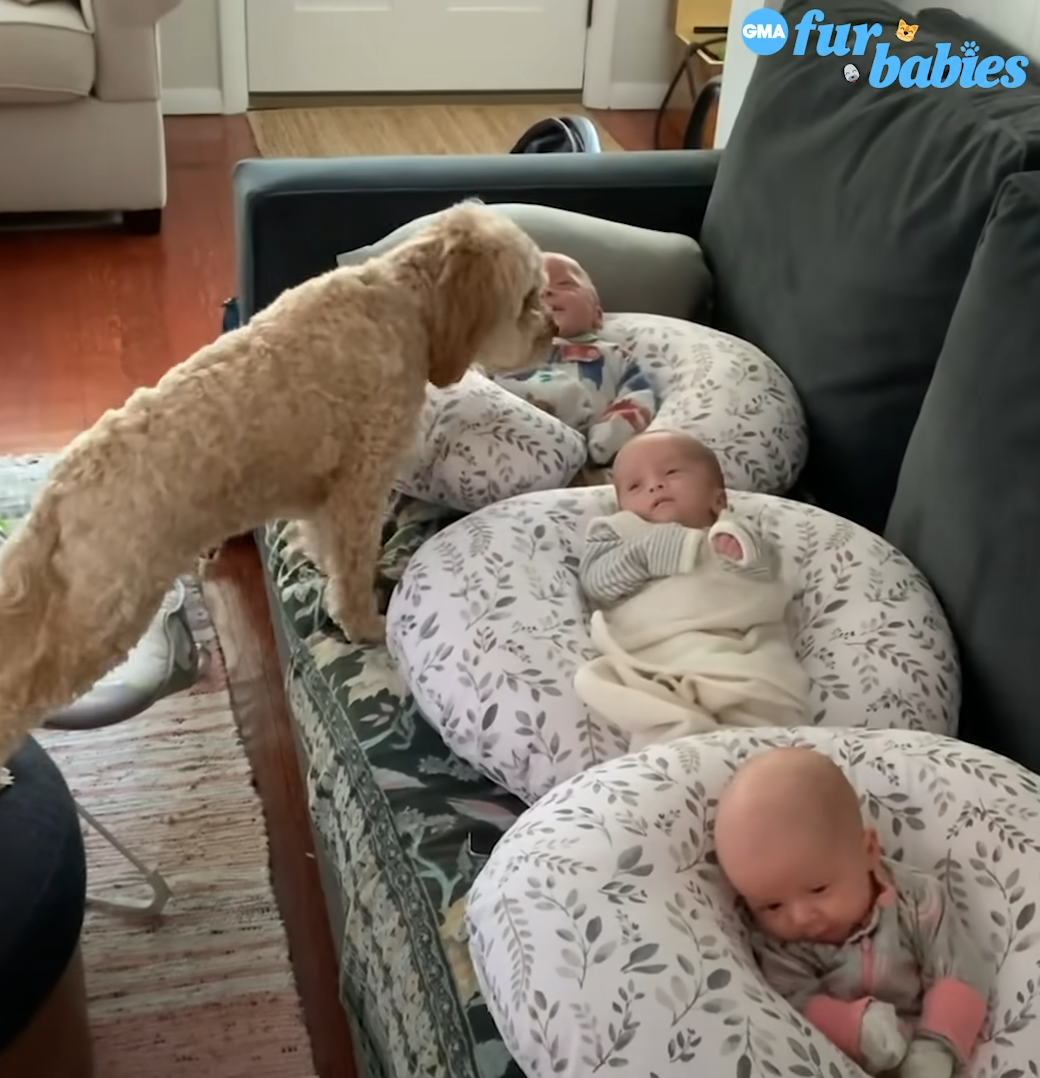 The babies are lined up on the couch behind one another while Sunny stands on an ottoman.
He looks over the middle baby to make sure everything is OK with that baby and just sniffs around a bit because we know how good babies smell
Now it's time to take a look at baby number three. Sunny leans all the way over standing on his tippy toes to give the baby a sniff over and a little kiss.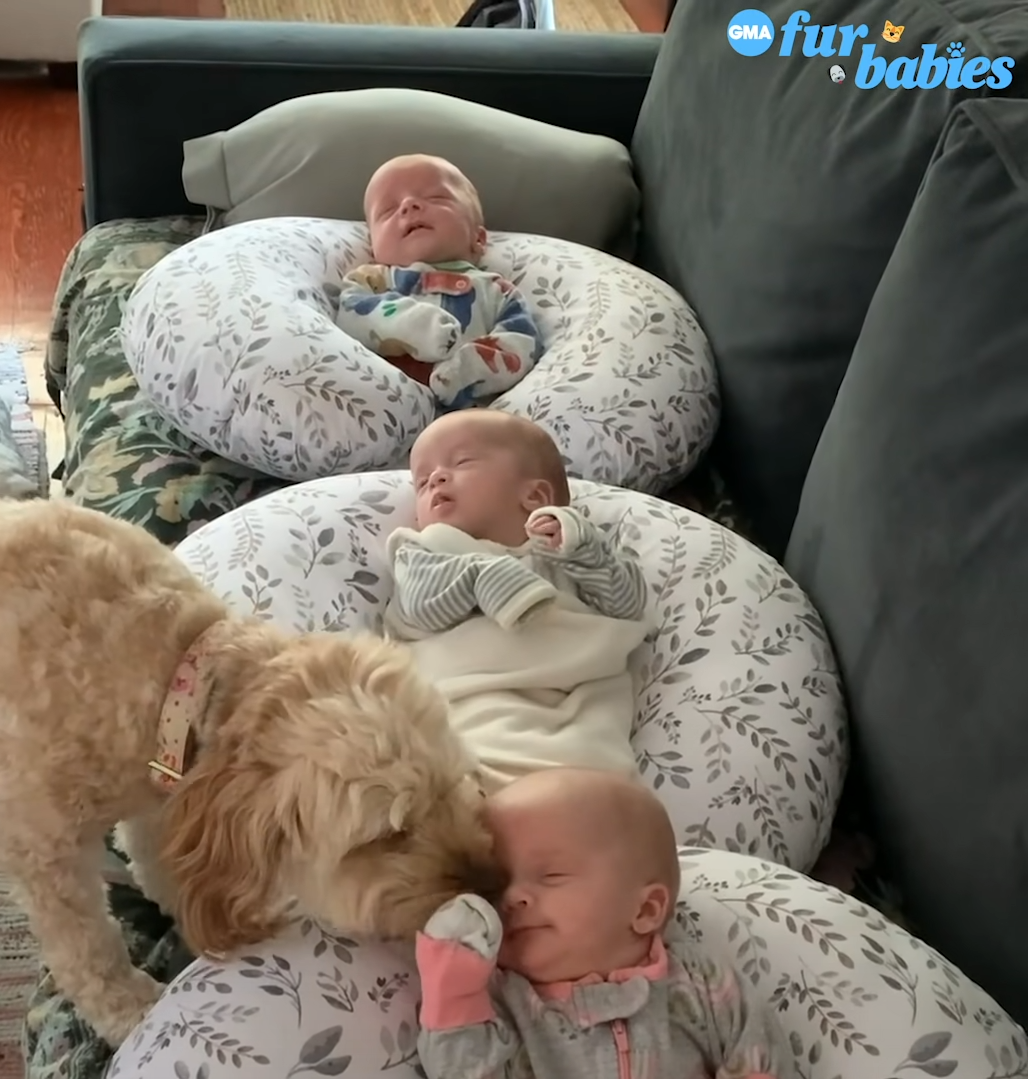 Please SHARE this with your friends and family