Pets
Shelter Staff Gets To Say One Last Goodbye To Their Sweetest Resident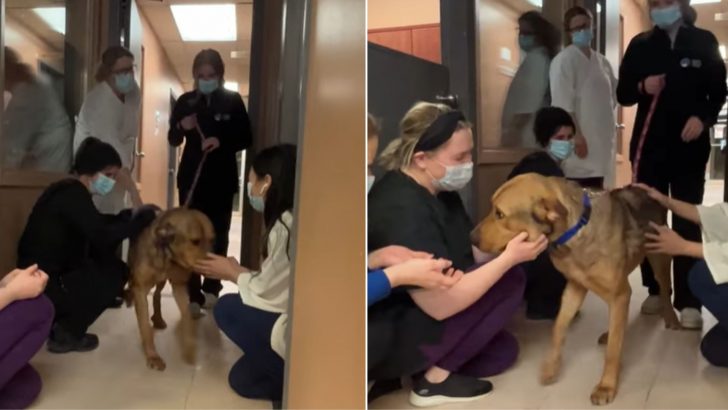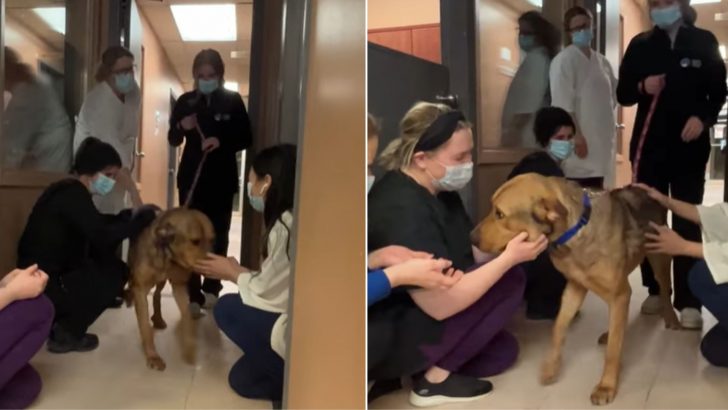 Every dog deserves to have his furever home and to be loved by his special hooman, but sadly, for some dogs, it takes a bit more time to find the right ones.
Jax, a big boy with an even bigger heart, was a long-time resident of the Regina Humane Society.
There is not much information about Jax prior to coming to the shelter, but according to the staff, just by looking at his state, he had to have spent some time on the street all by himself.
Bill Thorn, the director of Regina Humane Society, told The Dodo, "He was very thin, so it seemed like he may have been on his own for a little bit. Also, he was very, very hungry when he arrived. We made sure that he had all the food he needed."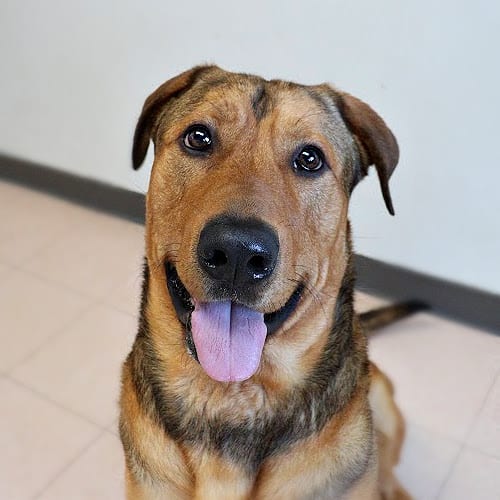 After he was properly fed and examined by the shelter's veterinarian team, Jax was put up for adoption. Sadly, just a couple of days after they had cleared him for adoption, Jax came down with pneumonia.
His adoption had to be postponed as he was immediately rushed into the clinic for medical care. After weeks of treatment, Jax was finally healthy again, back at the shelter and ready to be adopted.
Everyone thought he would be immediately adopted because he was such a sweet boy, but no one showed interest in this pretty boy. People who came to the shelter would simply ignore his kennel or walk away. But why?
The shelter explained: "Jax is described by everyone who meets him as loving and sweet, but he has what is known as barrier frustration. When someone walks up to see him in his kennel, he barks and growls—not at the person, but at the fact that there is something in the way of him getting pets and giving love."
This beautiful boy was so desperate for love that he couldn't comprehend why there was something preventing him from this happiness.
"That first impression can make an impact, but Jax outside of his kennel is a whole different dog. Come meet him yourself and see him become a big puddle of love!", the shelter tried to encourage people to come meet this sweet boy, but there was no luck.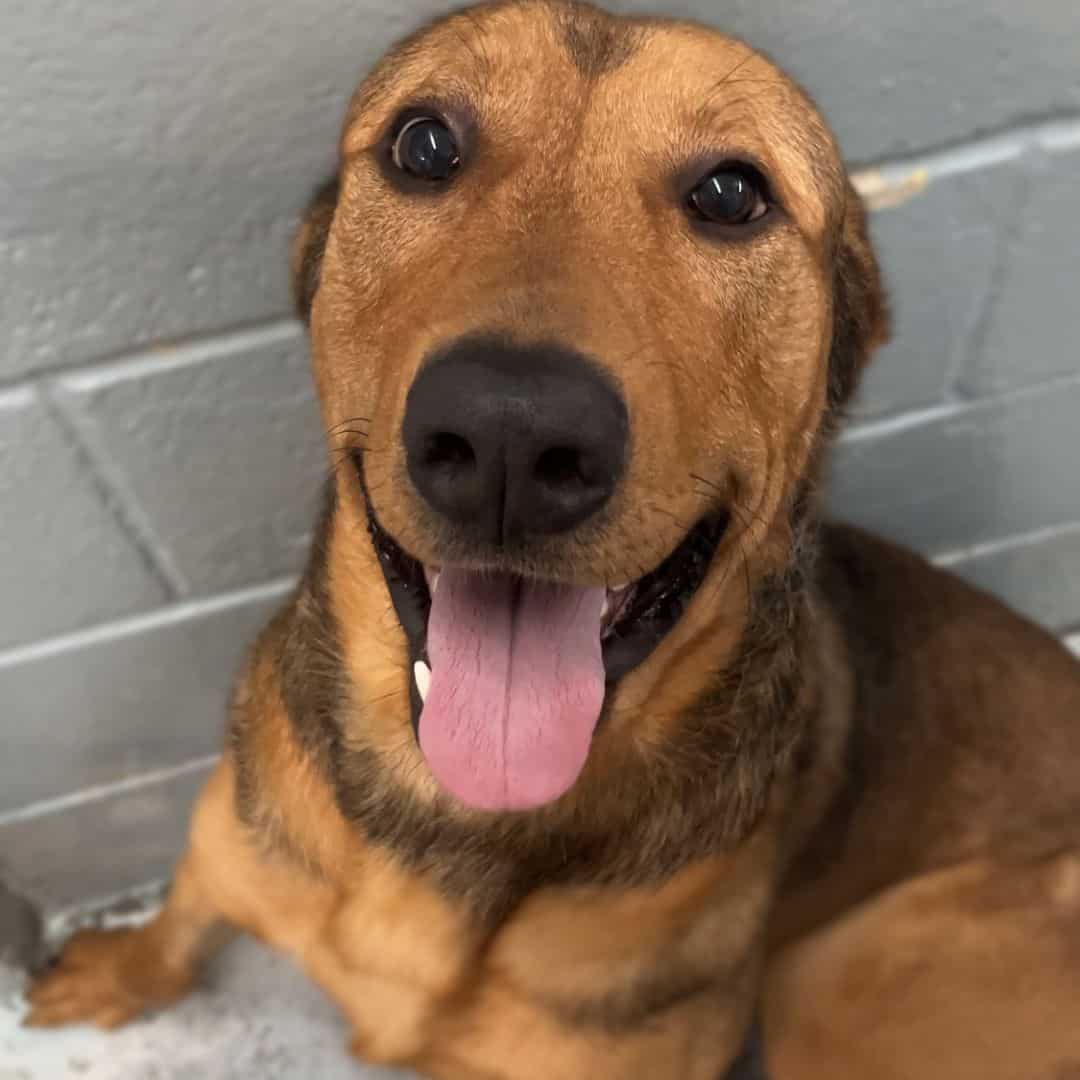 During all this, Jax had already earned the title of the shelter's long-time resident. According to Thorn, most of the dogs usually stay in the shelter for about 10 to 12 days, but this was not the case with Jax.
The months had passed, and everyone in the shelter simply fell in love with this beautiful pup. They brought him to the shelter's front reception area where he could showcase his true endearing personality.
"During that time, he became a bit of a staff favorite because we all knew how nice of a dog he was, but we just had to get him into a place where he could show that", Thorn said.
They did everything in their power to have this boy adopted by a nice, loving family. And finally, after months of endless searching, on March 3, 2023, Jax's dreams came true.
A man who had experience with big and misunderstood dogs came to the shelter and immediately fell in love with Jax.
From the first second they met, it was clear they were destined for each other.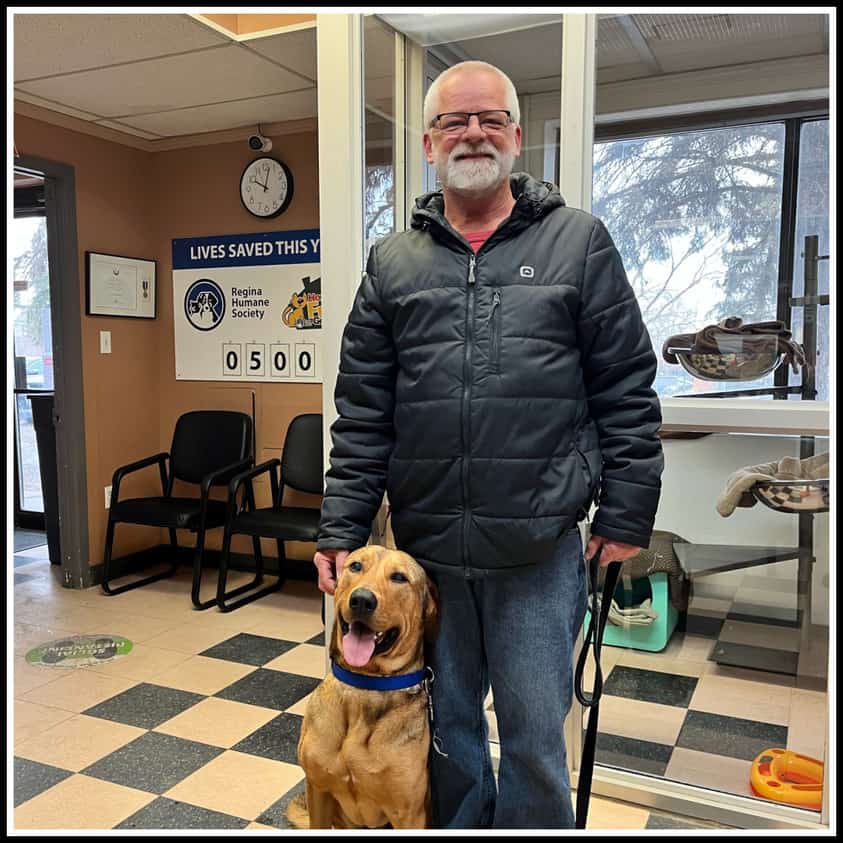 It was a very happy day at the Regina Humane Society, but this long-time resident that everyone loved with all their heart couldn't leave without a proper goodbye.
All members of the staff gathered in their front area to clap for the pup and send him off, but what Jax did then brought tears to their eyes.
Alongside a heartwarming video posted on their Facebook page, the shelter wrote:
"It was a tearfully happy Friday afternoon when all the staff gathered to send off our boy, Jax. After greeting his adopter, he made his way around the room and said goodbye to every person there. It was an incredibly sweet moment to end his long stay at the Shelter. Have a great life, Jax! ❤️"
Everyone was crying, but those were happy tears because their beloved boy had finally formed the perfect bond with his special person, and it was time for him to go home.
Jax simply couldn't leave without saying a proper goodbye to everyone because for the time he stayed in the shelter, they were his only family. It was his own way of saying, "thank you for loving me and taking care of me when I needed it the most!"
"It took a while, but we found the right person for Jax, and that's what it's all about," said Thorn.
Jax didn't forget his friends in the shelter, and he regularly comes with his dad to say hi.
"He is doing great and is very, very happy in his new home. We can tell how much Jax loves his dad, too!"
Sometimes, you have to wait a bit more for true love, but in the end, it is all worth it.
Please share with your friends !