Pets
"One-Eared Dog's Remarkable Journey: From Rescued to Loved, Thanks to a Plush Toy and a Caring Owner"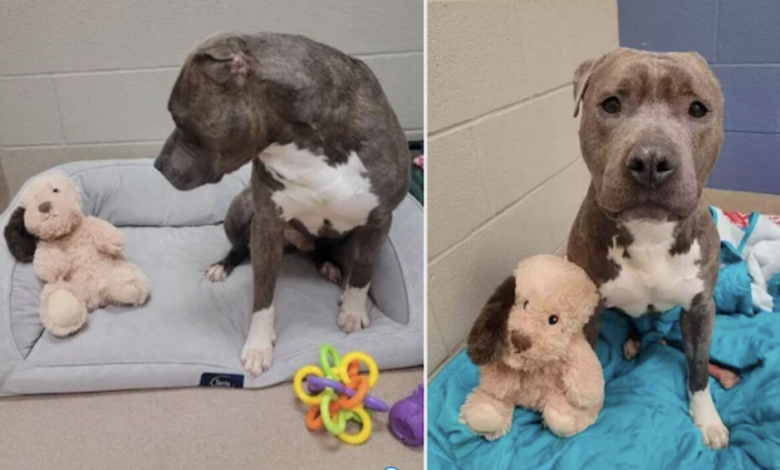 Bruno, an incredible canine with a heartwarming tale, has finally found his happily-ever-after, thanks to his unwavering spirit and the power of social media. This one-eared pup, who resided at the SPCA of Wake County in North Carolina, captured hearts when he ingeniously transformed his favorite stuffed toy to resemble himself.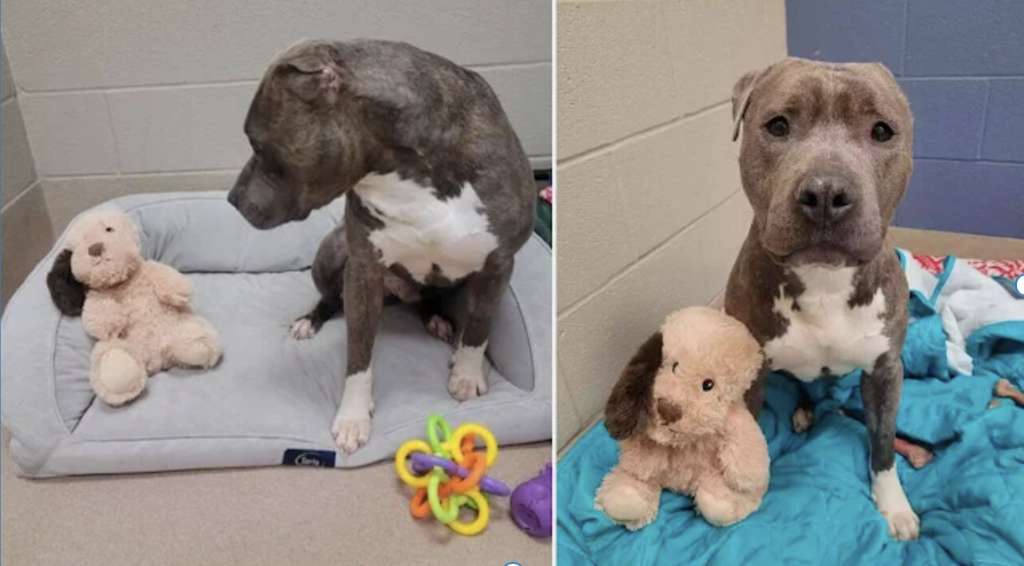 Captivating images of Bruno and his toy, shared by the SPCA on Facebook, swiftly became a viral sensation. The accompanying post revealed the tragic circumstances behind Bruno's missing ear—a brutal attack by another dog during his days of enduring a miserable life, shackled outside. Despite his tumultuous past, Bruno's resilient character and loving demeanor prevailed, leading him to a new family who wholeheartedly adores him for who he is.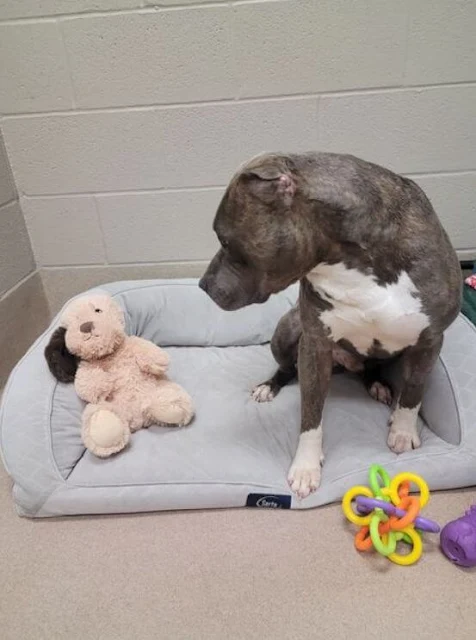 Bruno's extraordinary journey serves as a poignant reminder to never judge based on appearances alone. Despite his challenging beginnings, Bruno now thrives as a joyful and affectionate dog, relishing moments of snuggling with his human companions and cherishing his newfound plush companion.
The SPCA of Wake County played an instrumental role in helping Bruno find his forever home, providing essential medical treatment to overcome his battle with heartworm disease. The shelter emphasizes that heartworm disease is a grave affliction that affects thousands of shelter dogs in North Carolina annually, making it exceedingly difficult for them to find loving homes. Thanks to the immense generosity of donors, the SPCA was able to administer the full course of treatment required for Bruno's recovery.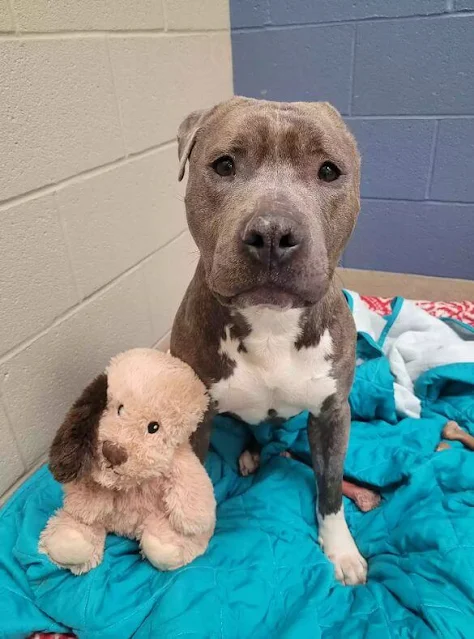 Bruno's heartwarming tale serves as a testament to the profound influence of social media in connecting those in need—both humans and animals alike. It also stands as a reminder that no matter the hardships we face, there is always room for hope and love if we keep our hearts open.
If you wish to support dogs like Bruno, please consider making a donation to the SPCA of Wake County. Your generosity can make an extraordinary difference in the lives of animals in need.