Download
How to run Windows Photo Viewer on Windows 10 – 2021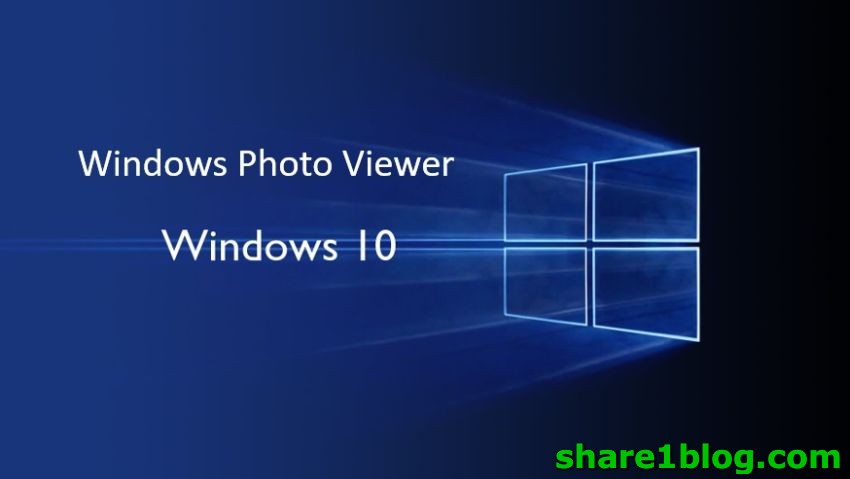 If you don't want use app Photos too slowly on Windows 10 and want to see photos with how to run Windows Photo Viewer on Windows 10 then follow this guide.
How to run Windows PHOTO VIEWER ON WINDOWS 10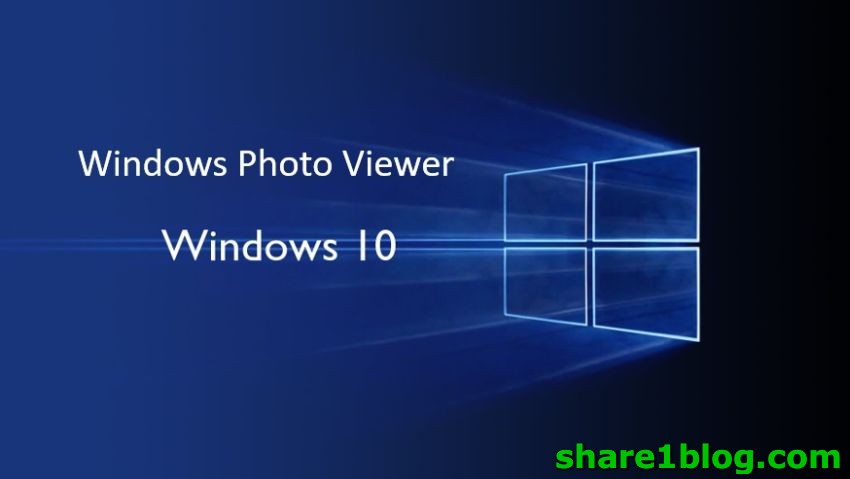 Overview
Are you inhibited when opening photos with Photos on Windows 10 ? Waiting for it to open for a long time, waiting for it to show up, I want to go crazy even more, especially when the image is heavy, not to mention, using Windows 10 for a long time I still can't "absorb" the navigation style of Photos.
WINDOWS PHOTO VIEWER FASTER THAN PHOTOS
Everything has its reasons. Not that Photos is not good, but it is not optimal enough for users. To be fair, Windows Photo Viewer is simply an image viewer, can rotate photos upside down, zoom, that is, it offers the most basic image viewing features. And Photos, besides all the features of Windows Photo Viewer, it also has some photo editing tools such as filters, cropping, and highlighting, so Photos is definitely heavier and slower than Windows Photo Viewer.
But, to be honest (perhaps not just me, but many other Windows 10 users) don't use the extra features of Photos that much. If you want to paint on the image, mark it, you cannot. Cropping is probably more used, but it doesn't allow cropping to fixed dimensions. For more in-depth photo editing, there are many photo editing apps and software with tools much better than Photos. I think Microsoft needs to improve Photos even more to expect users to be satisfied with it.
If you, like me, cannot stand the slow speed of Photos, want to see photos faster, "revive" Windows Photo Viewer and install Windows Photo Viewer as the default photo viewer application on Windows 10. Here are the instructions details, probably not even a minute.
DOWNLOAD WINDOWS PHOTOS VIEWER ON WINDOWS 10, USE FILE .REG
All you need to do here is download the * .reg file of Windows Photo Viewer on Windows 10 to your computer:
Setup guide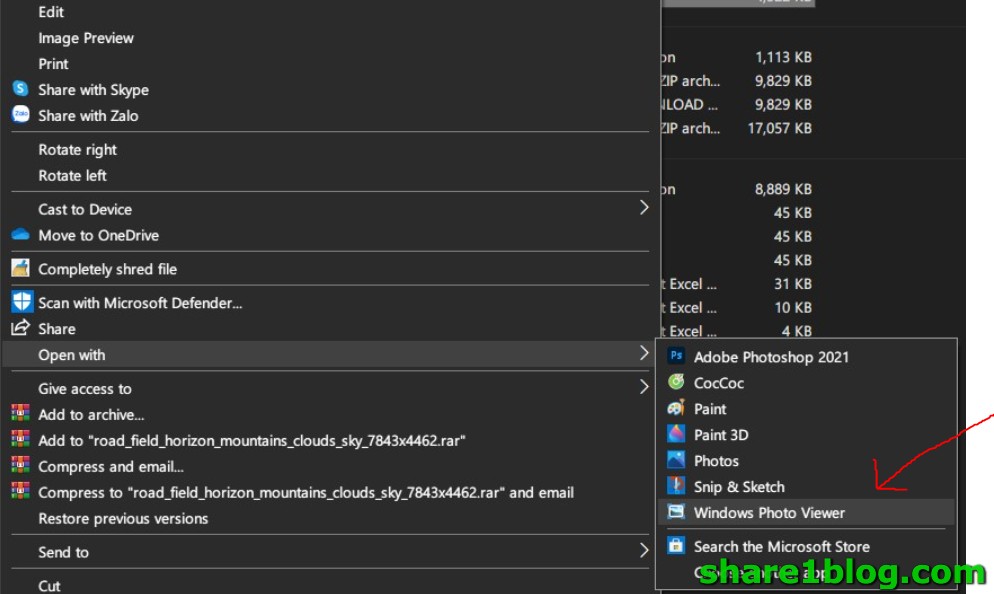 Unzip, open the folder containing the * .reg file, you can double-click the Restore_Windows_Photo_Viewer.reg file, or right-click the file and choose Merge:
A message will appear asking you to allow the file to make changes in Windows 10 and warning that this file adds information to the registry, possibly causing it to crash. Don't worry, just click Yes, it's only white mouse.
To check if Windows Photo Viewer is installed successfully, right-click on any photo, choose Open With, if you see Windows Photo Viewer (or Open With> Choose another app> Windows Photos Viewer) is OK.
After running the * .reg file above and still do not see the Windows Photo Viewer option, because your account is in User rights, merging the * .reg file into the system has no effect. To fix this, please logout and log into an account with Administrator rights, run the * .reg file again and then log in to the current account.
From here you can use 2 method setting viewer :
Use Windows Default setting
Open with and choose default app to open images
Read more :