Pets
Hero Jogger Spots A Dog Buried Under Rocks On A Beach Minutes Before A Dangerous Tide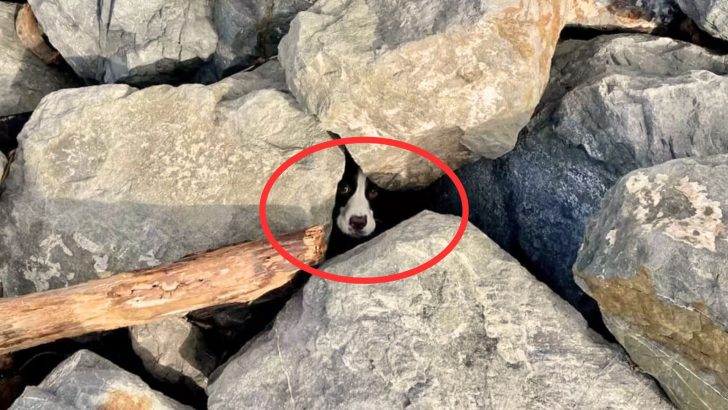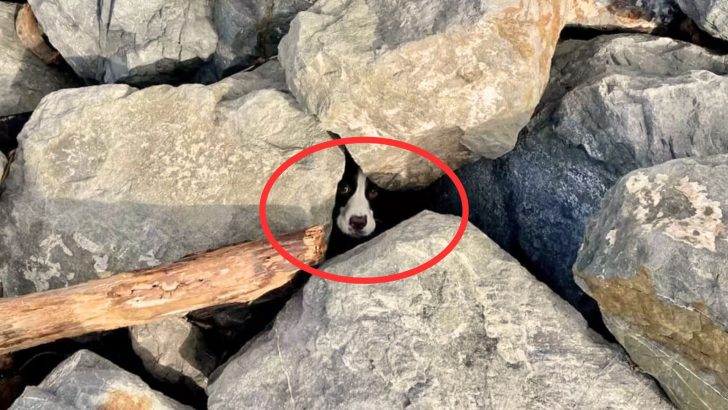 Some things happen for a reason – that's for sure!
When a random passenger went on his regular jog on Ocean Beach, in San Francisco, California, never in his wildest dreams could he imagine that that jog would save a life!
It was a breezy January day on the beach, but a strange sound somehow slipped through the wind and the man immediately stopped.
He scanned around for a while, and then, right under a rock structure – he spotted a sad pair of eyes staring at him!
The Rescue Team Had To Work Fast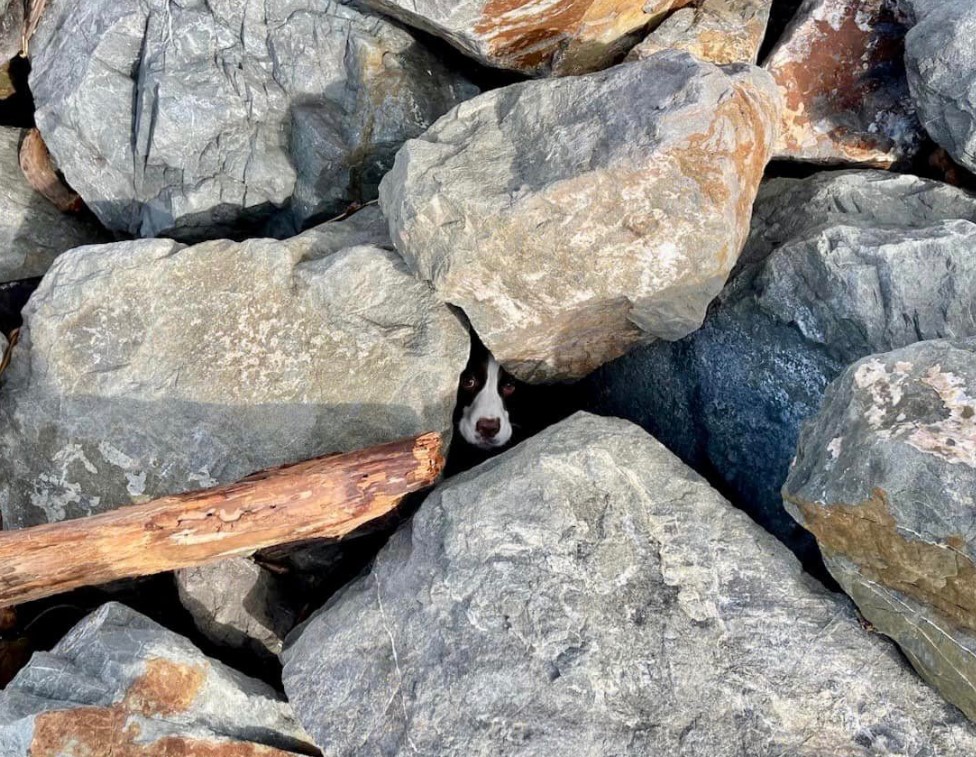 Even though he was quite shocked by the sight, the man wasted no time and contacted Animal Care & Control San Francisco. It was a dog trapped under the rocks and it was a matter of minutes before the dangerous tide flooded all the area.
"It is beyond lucky that we even got this call," the ACCSF team wrote.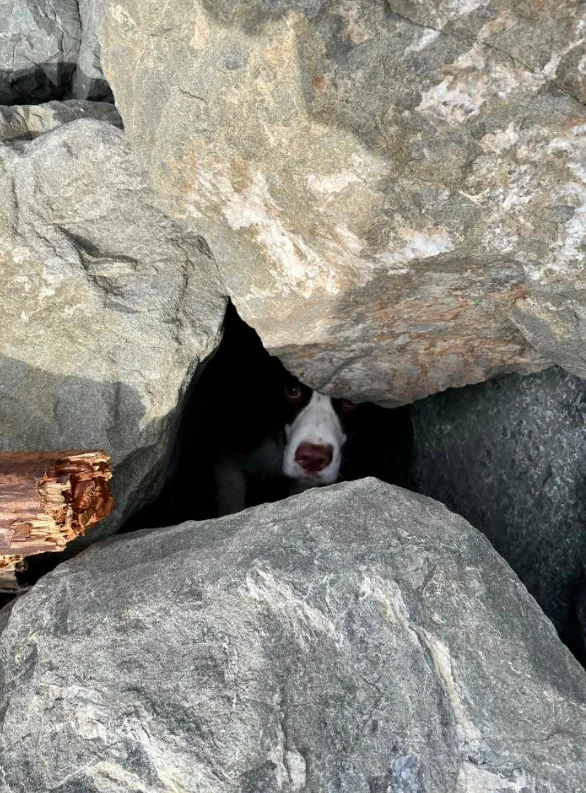 He told the dispatchers the exact location of the dog and the rescue team immediately called Carlos Ortega, the animal control officer.
The jogger left moments before Ortega came to the spot, but the officer didn't have any problem finding the unfortunate dog, as its location was precisely described.
Ortega had no idea how she ended up in that tiny area, but he somehow managed to move the large rocks and pull the dog out without hurting her.
There is a possibility that she "dislodged a large rock, fell in, and the rock rolled on top," according to the ACCSF team.
She was shivering all along, but she didn't make any sound during the rescue. Once he pulled her out, he realized that the dog was a beautiful Springer Spaniel. She was gentle and friendly, and she cuddled up to Ortega as if she was saying: "Thank you!"
Gwen Was A Lost, Family Doggo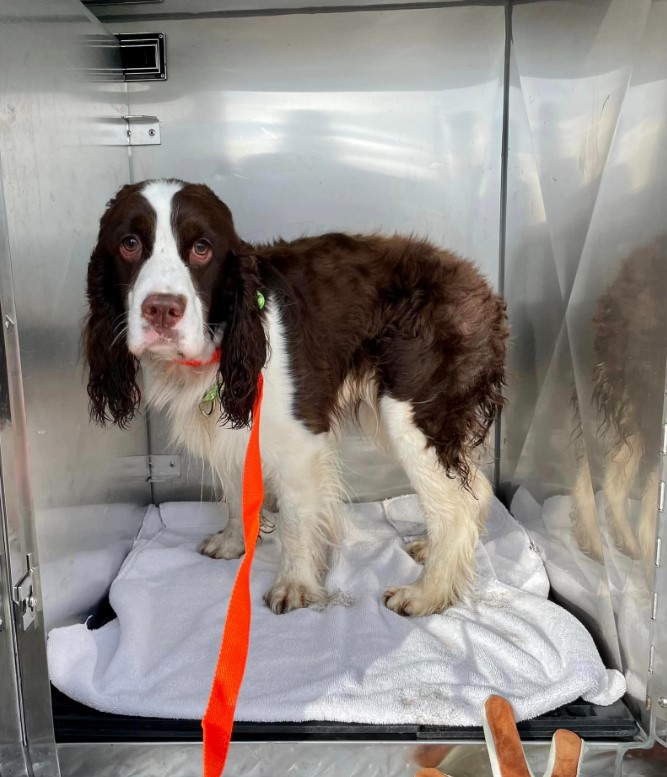 Once they scanned her microchip, the rescue team found out that the dog's name was Gwen. Ortega immediately drove her to her home in Noe Valley, San Francisco, where she reunited with her family.
They later explained that Gwen escaped home earlier that morning and they weren't able to track her down. She eventually got lost and stuck under the rocks until a giant-hearted man decided to help her.
This scared girl was so happy to finally be in the arms of her loved ones, far away from the fear of the unknown.
The Rescue Mission To Remember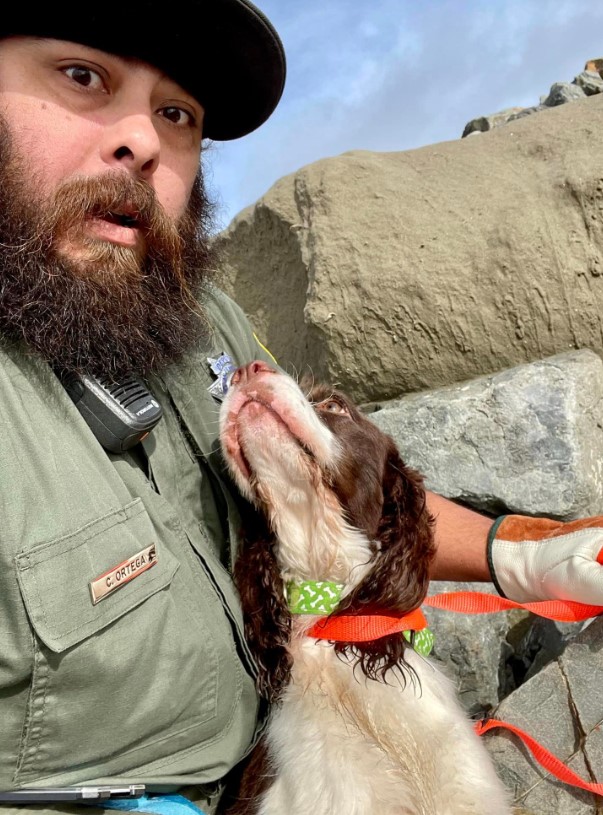 This is not the first rescue mission for Ortega, but he will definitely remember it forever!
Saving Gwen was a precious moment that he will cherish as long as he lives, especially taking into consideration the fatal consequences that could have happened if he hadn't acted timely.
The important thing is that Gwen is finally safe and cozy in her family home, far away from what could have easily been the worst day of her life!