Pets
Family Dogs Are Beyond Excited Because They Got A Little Brother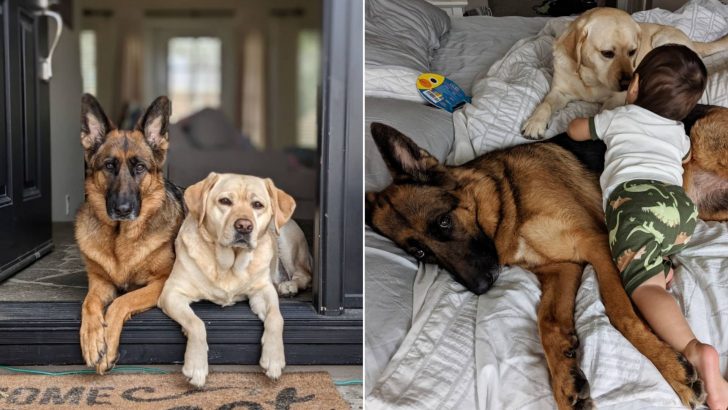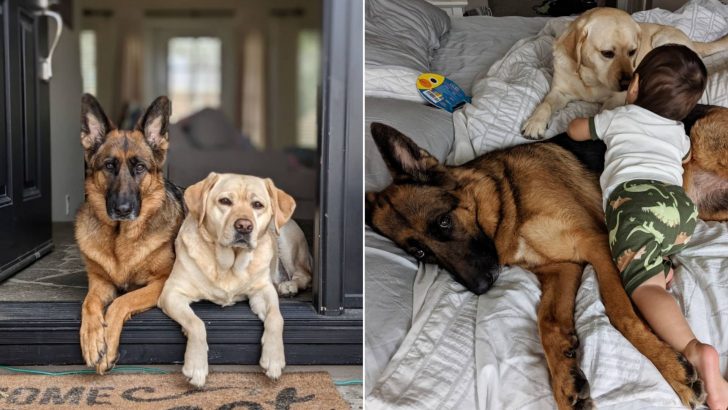 Having an affectionate, loyal dog in your home brings tons of fun and happiness to the entire family. But, when you have two dogs that happen to get along with each other – that can't even be described with words!
Kona, the German Shepherd, and Nala, the Lab, have been sharing a home in California for years now.
They're two inseparable dogs that love spending their time together, playing around with their mom and dad. But, everything changed when they got a new baby brother…
Kona And Nala, The Friendship From Early Days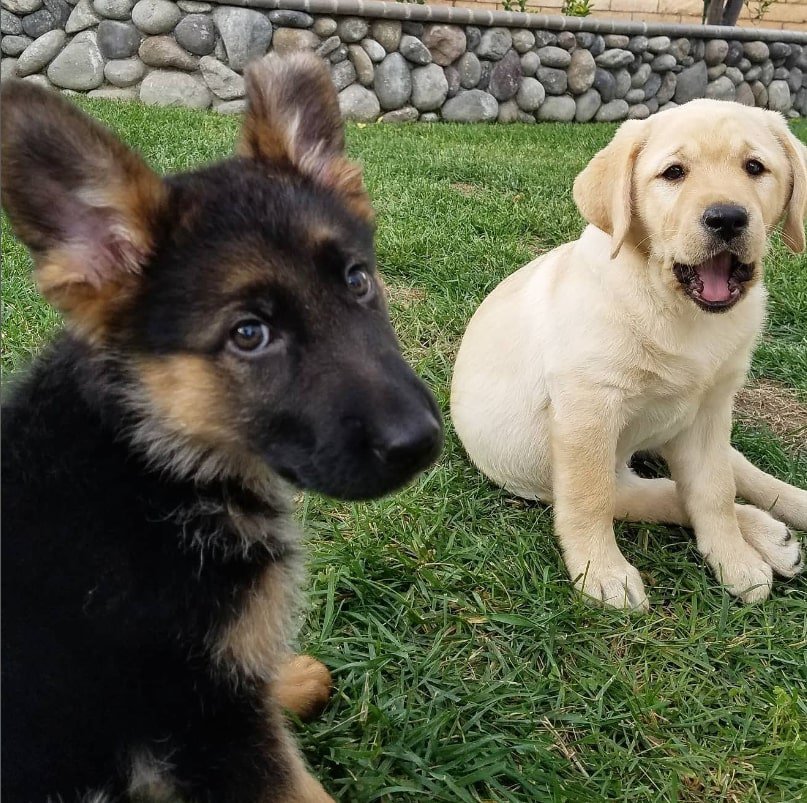 Even though it wasn't exactly love at first sight between these two adorable canines, Kona and Nala eventually got used to each other.
It was funny seeing them nibble on each other during an "argument", but their cute fighting over who's the queen of the house eventually turned into a beautiful friendship.
Both Kona and Nala eventually started acting like littermates, sharing everything together. Despite the fact that they have separate beds, they just love snuggling up next to each other and sleeping together.
They Have Their Own Little World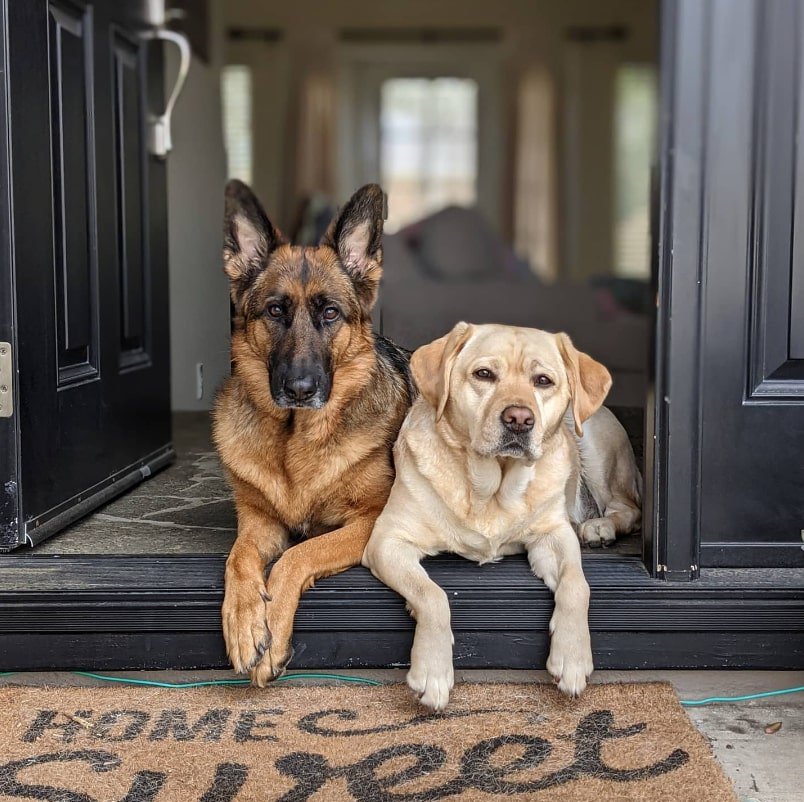 Kona and Nala always see eye to eye. They love being next to each other all the time, and when they're not laying around their warm Californian home, they're racing in the back yard around a triangle-shaped planter.
In a way, they had their own private little world, which is why their hoomans didn't know how they would react to a new addition to their family – a baby boy!
Baby Brother Is In The House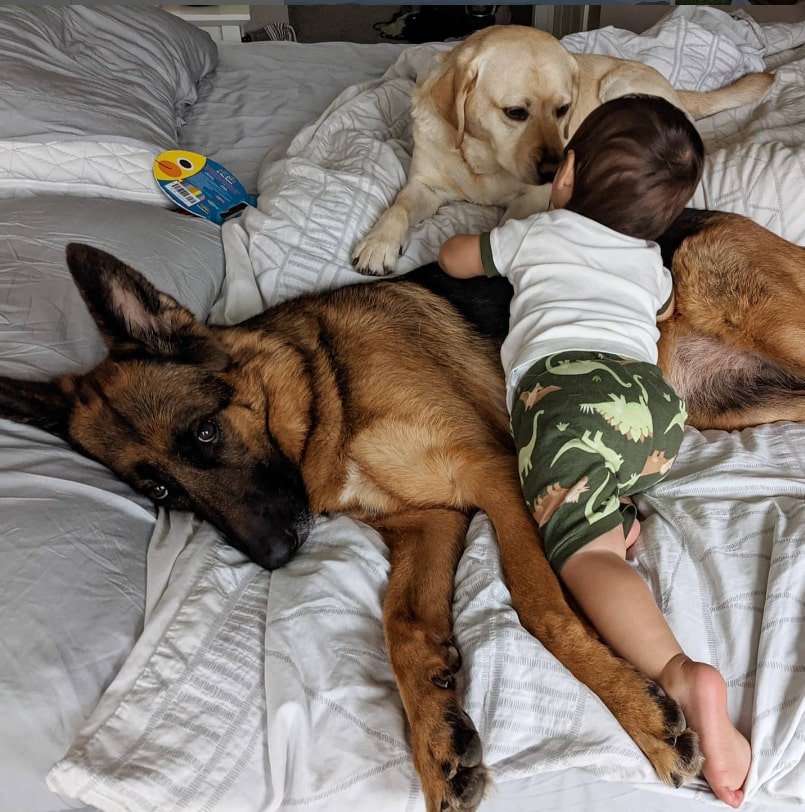 When their baby brother entered the house for the first time – the most amazing thing happened! Both Kona and Nala showered him with lots of love and they immediately accepted him into their little pack.
"It was super exciting to see that they just immediately went up to him and were super gentle."
They were just so gentle and understanding, as if they had kids of their own. It was clear from that moment on that they would do anything to make their new brother safe and loved!
Grandma Kona And Patient Nala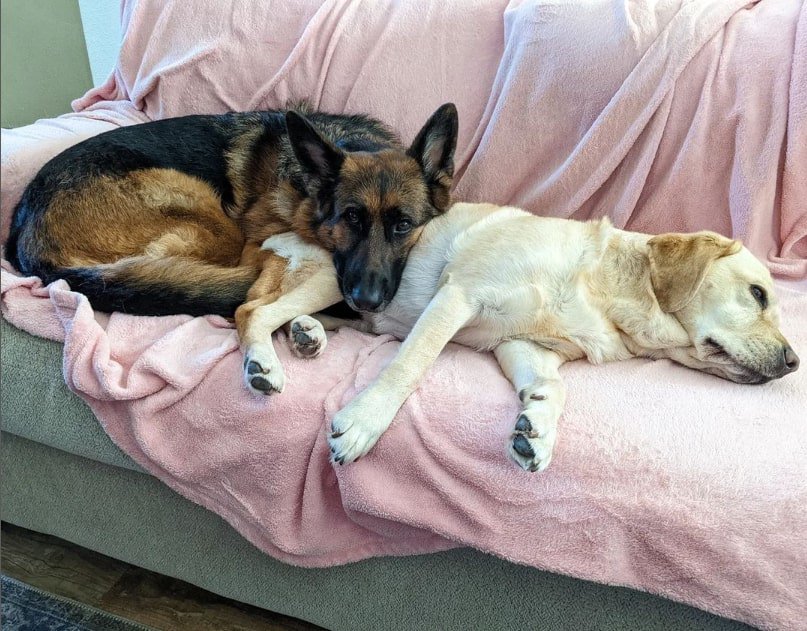 Even though both Kona and Nala love their little brother – they both have different rituals around him. Kona is not as active as she used to be before, as she's now laying as much as possible next to the baby.
She always waits for him to go to sleep before she starts playing with her toys.
"All she did was lay around the house. She would wait until the baby was sleeping and then go bring her toy to play."
On the other hand, Nala is the "tolerant one" in the house! She lets her little brother do anything he wants. He pulls her nose, sometimes even slaps her face and squeezes her chubby cheeks, but she doesn't mind.
"He'll kind of be like slapping her face, pulling her nose, and she just lets him play."
Both Kona and Nala are just happy to be around their new companion, sharing the house and waiting for their baby brother to grow old enough to include him into their ultimate racing championship!
For more cute photos of Kona and Nala, check out their Instagram page!