Pets
Duke, The Golden Retriever, Knows The Pawfect Way To Chill In The Summer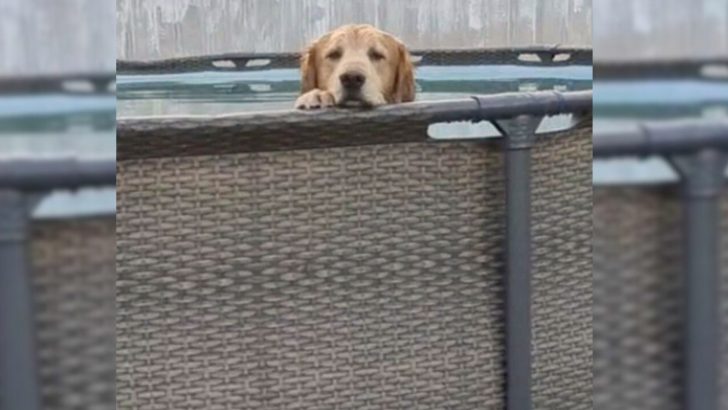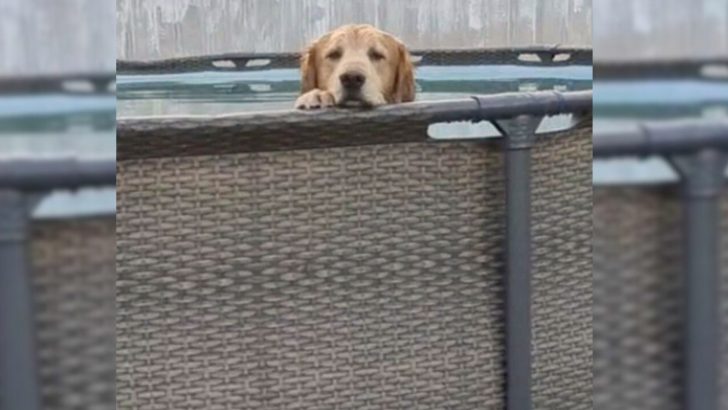 Ah, those long, warm summer days…
Everybody loves them!
Heat can be a difficult thing to handle, but when you own a pool, all troubles seem to disappear… dissolve in the water.
You feel refreshed, relaxed, and ready to tackle new life obstacles.
But, one Golden Retriever wasn't sure he was ready to face yet another Wednesday. Instead of typical life / work plans, he had other things in mind… and at 7 AM!
Some people are mondaying super hard, but Duke isn't a big fan of the third day of the week.
That's why he decided to boycott it… inside a pool!
Come On In, The Water Is Great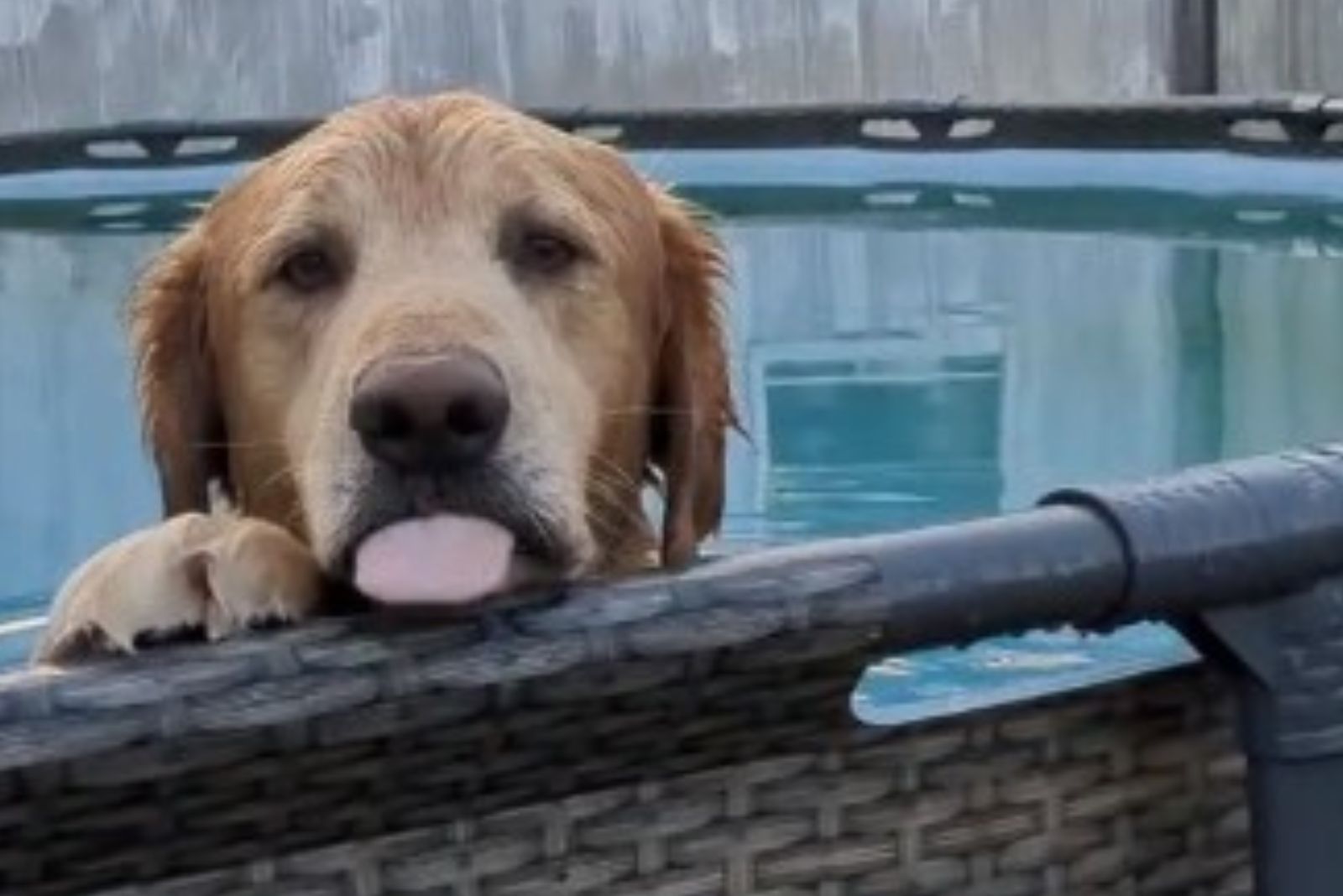 Nobody likes to work during summer, but someone has to.
When Kimberly Clark was getting ready to start her day, she noticed something odd:
Her Golden Retriever, Duke, wasn't around like always.
Luckily, Kimberly didn't have to go too far to investigate where Duke was.
He was right there in their back yard.
Everything would be alright if Duke wasn't hanging out in the pool, all by himself, at 7 AM!
He had the atrocity to hop into the pool alone, without inviting Kimberly!
Duke was chillin' in the pool with his head relaxed on the edge like he had no worries in the world.
Of course, he didn't have any! He's a dog and he didn't have to commute to work that morning.
"We're not playing ball. We need to get out. You need to get out right now.", Kimberly informed Duke in their little conversation filmed for TikTok.
Did it matter to Duke?
Of course not.
He looked at her as if he was saying: Who's gonna kick me out of here? You and what army? 
Then, he slowly drifted away to the center of the pool, reckoning it was the safe zone where mommy Kimberly couldn't grab him by the collar and pull him out.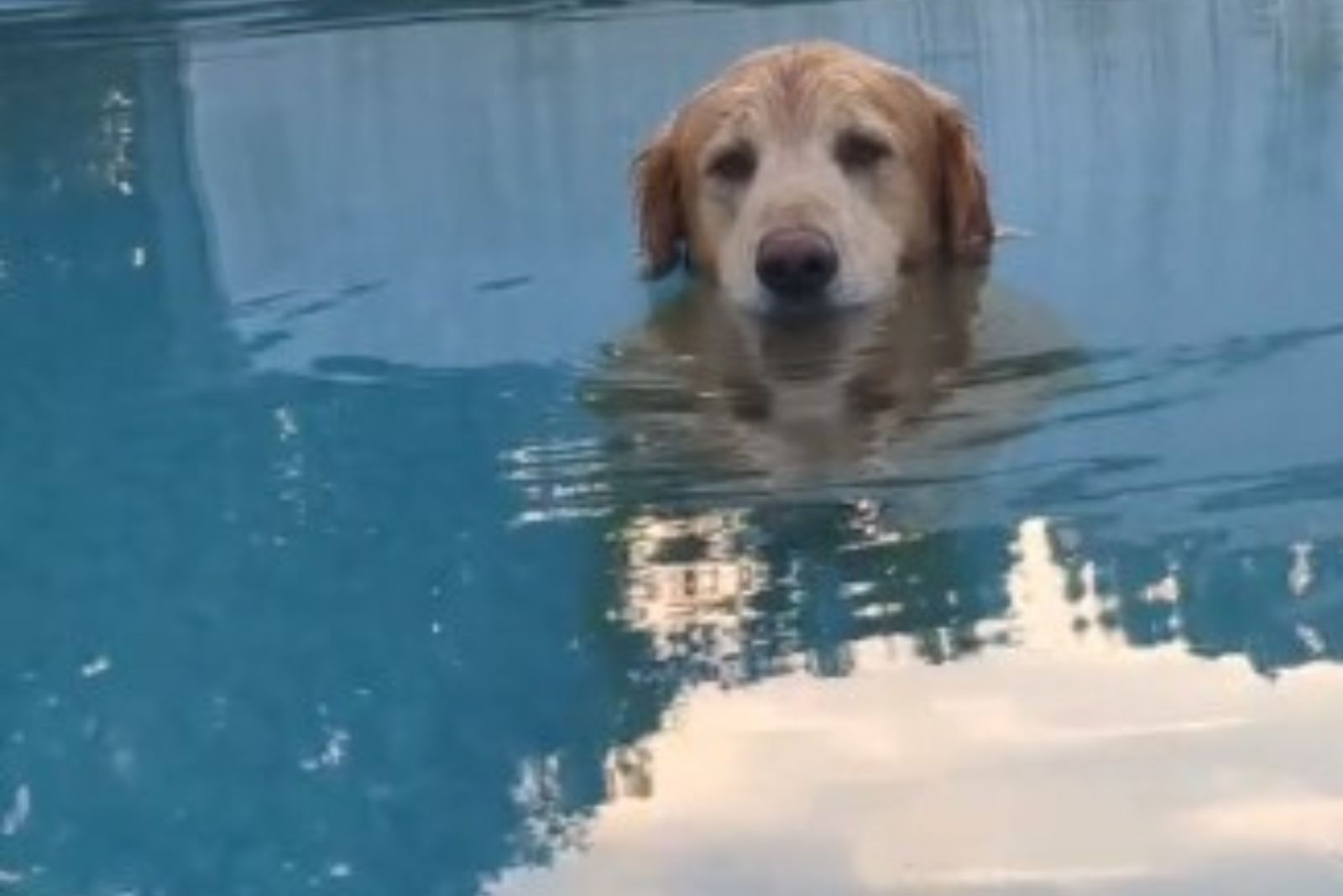 Was the pup disrespectful to his mom?
Yes, he was.
Did he care about it?
Absolutely not.
All Duke wanted was to play ball with Kimberly. He was eyeing the ball so badly that Kimberly had to put her foot down and declare a firm no. 
dukehasapooladdiction everydayshouldbesaturday iwasnothappy
We're still uncertain as to how Duke got out of the pool and whether Kimberly made it to work in time. Luring him out definitely involved lots of treats.
The viral video of Duke giving his mommy the cold shoulder and enjoying the even crispier pool water scored an incredible 97.8 million views on TikTok.
Many people were wondering how he even got inside in the first place. Did he use the ladder?
Apparently, Duke just jumps in like a pro.
This is how he gets in the pool. #dukedog #dukehasapooladdiction
He's a real poolaholic and claims it's his favorite spot in the world, not just the house.
Duke LOVES spending every moment in the water, and he doesn't mind if it's sunny outside or not, or if it's day or night.
#dukelovestoswim #addictedtothepool #goldensarethebeat
Some people on TikTok are even wondering if he ever gets outside.
According to his mommy's TikTok account, and her 905k followers, Duke is like half a dog, half a fish. Or, better yet, a Mer-Dog!
Follow him on this social media for daily updates and more fun content! He's an awesome boy and he knows it!