Download
Download Nox App Player Android for Windows 10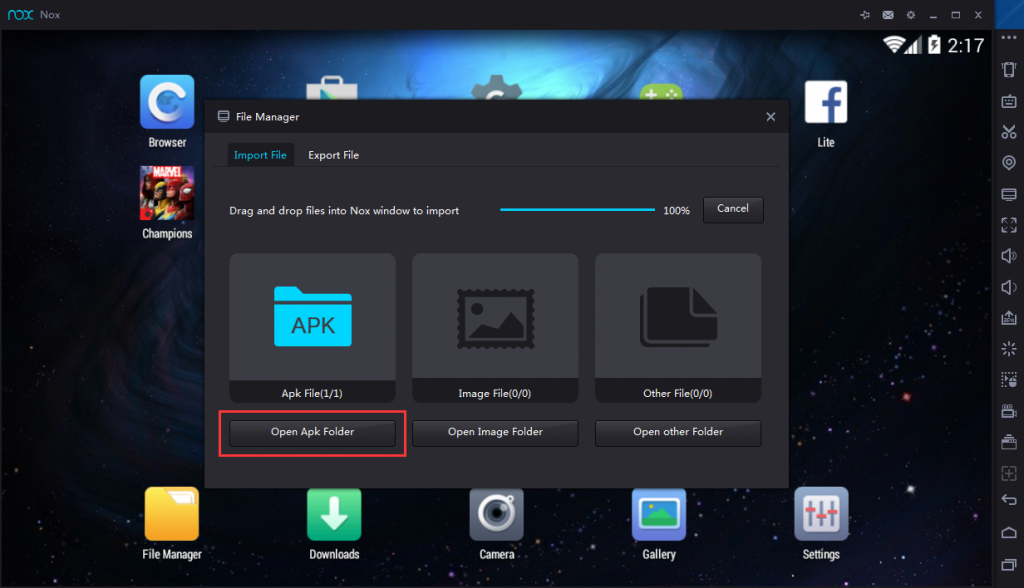 Nox App Player Andoroid for Windows 10/ 8/ 7 (32/64-bits) is a free emulator of Android and a powerful barrier breaker between Android and PC and enables the users to play games as well as apps on the big screen
Nox App Player Android for Windows 10
Overview
Nox App Player for Windows 10, 8, 7 (32/64-bits) is a free emulator of Android and a powerful barrier breaker between Android and PC and enables the users to play games as well as apps on the big screen, and keeps up-to-date about the advanced upgrades of OS features. You can get extra performance, reliability, smooth operation, and huge storage with the help of extraordinary features such as free and green, compatibility with Windows, Virtual location, GPS-based games, use of a keyboard, compatibility with apps, in-built video/macro recording, and different instances for users. Enjoy broad display without worrying about battery life, processing power, and resources.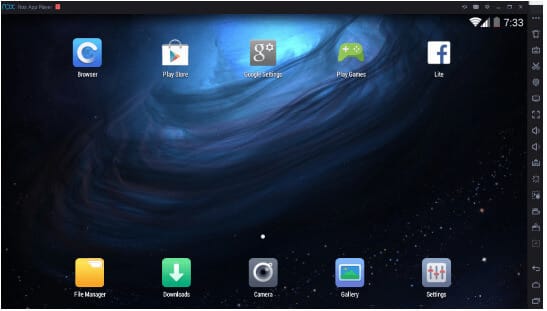 Nox App Player Features
Simple Installation Method
The app can be installed easily though following some simple steps;
Open the web browser.
Enter the link and download the Nox Player installation file.
If you want to save the tool in your download folder then select the "Save" button, or saving the tool in another place click the "Save As" button.
Double click the .exe file and run the installation process.
Follow the coming Windows installation instructions on the screen.
The Nox Player icon will be appearing on the desktop.
Tap to icon and run the application.
If you want to uninstall the program, you have to follow some simple steps;
Click on the taskbar button at the bottom of your desktop.
Tap the "Start" button.
Select the "Control Panel" option.
Tap to Add or Remove apps icons.
Select "Nox Player" and click "Remove or uninstall".
Click on the "Yes" button and start uninstalling the process.
Tap on "Finish Now". The process is complete.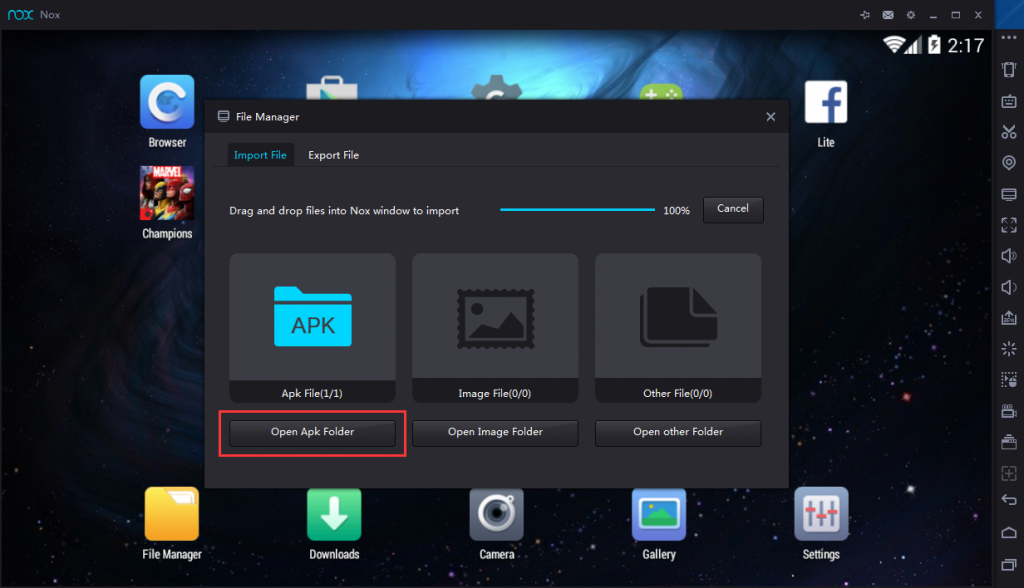 Read more : How to Run Android Apps on Computer, Laptop
Simple & Reliable
The easy-to-use interface adds quick commands for executing multiple used functions which makes the emulator more effective and reliable. Creating the emulating environment is very easy with computer webcam and mic integration and helps you to run a video conference, Snapchat, and other similar apps. The app enables you to get rid of the typical issues about using a phone such as a small screen, buffering, low sound, and hard-to-use keypad.
Free of Cost
The Nox Player with freeware license available for Windows 32-bit as well as the 64-bit operating system of a laptop and PC without limits and presented for all software users as a free download. It is belonging to the virtualization category.
Support Multiple Languages
The program supports 20 languages used by 150 million users in 150 countries. Similar to other emulators, the Nox Player has also a testing environment for 4.4.2 Android. You can switch to a touch input process.
Integrated with Google Play
Unlike its competitors, Nox Player is completely integrated with the Google Play store. You can easily access to Google Play store for installing as well as downloading apps and games whatever you want. Furthermore, you can also Download APK.
Multiple Gaming Options
A great number of configuring features help in the creation of custom mapping of your favorite games. Create handy macros for playing more advanced games through adjusting RAM and CPU resource allocation. The app offers A HDR feature for creating graphical cards, a fake GPS mapping for playing Pokémon Go type games, Running multiple instances of the emulator enables you to run different apps or games in the forefront and control them concurrently.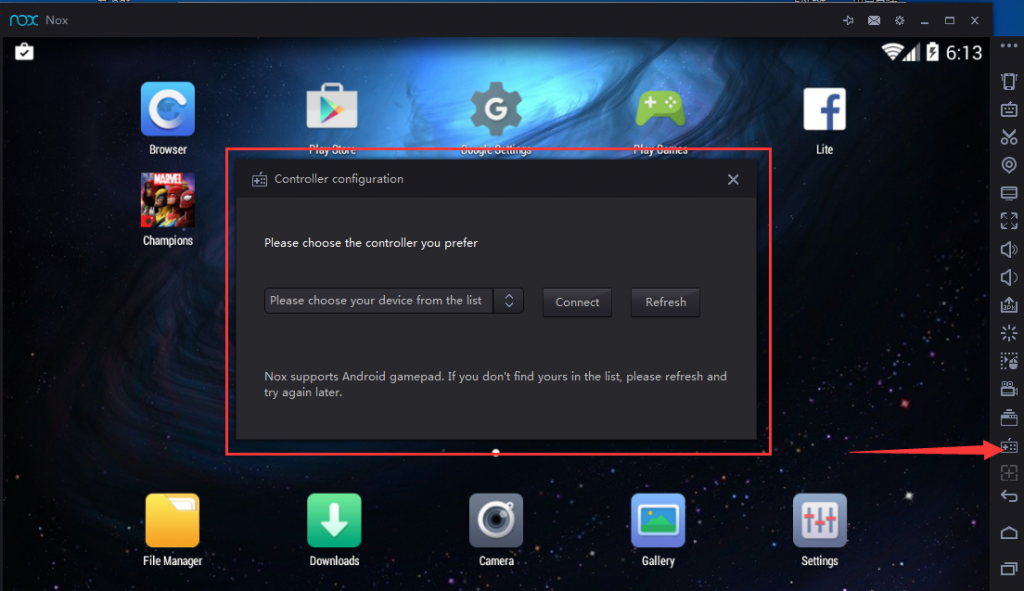 Compatible with Windows
Big Nox App Player Free Download With vary compatibility with all type of devices, the app has special compatibility with all type of Windows———-Windows 10, Windows 8.1, Windows 8, Windows 7, and Windows XP are mainly operating system to run the app very smoothly and reliably. In addition, it requires a 32-bit and 64-bit setup.
Compatible with Games & Apps
Complete compatibility with limitless downloading of mobile games such as Lineage II; Revolution, PlayerUnknown's Battlegrounds, Vainglory, Fortnight Mobile, and Hearthstone. The app gives web experience through supporting high FPS format and keypad control, script recording, and multiple instances. The perfect emulator helps you to use all the features at a time for playing mobile games on the PC. Additionally, virtual pad buttons easily set with the gamepad, keyboard, and mouse.
One-click Screenshot and Video Record
The Nox Player provides some extra features such as you can take easy one-click screenshots while playing game record video as these two functions are very vital while playing a game. You can also share these screenshots and videos with your friends also.
Download Nox App Player Android for Windows 10
Main Features
Android emulator for playing games and running apps
Fast & Lightweight
Simple Installation Method
Simple & Reliable
Free of Cost
Support Multiple Languages
Integrated with Google Play
Multiple Gaming Options
Compatible with Windows
Compatible with Games & Apps
One-click Screenshot and Video Record