Download
Download Apowersoft Free Screen Recorder 2021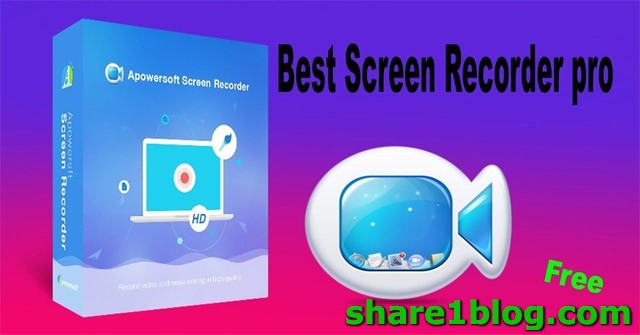 With Apowersoft Free Online Screen Recorder 2021 you can quickly and easily record your computer screen without downloading screencast software.
Download Apowersoft Free Screen Recorder 2021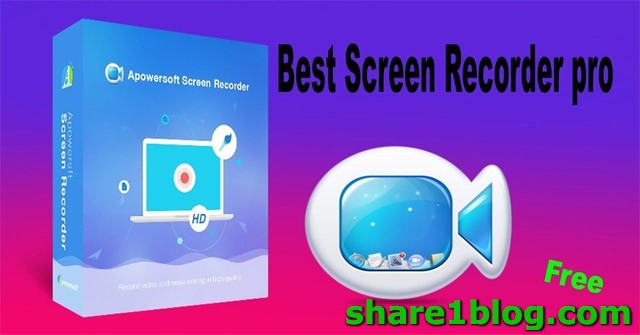 Overview
This app is web-based, meaning you simply open the program in your web browser to record all types of activities on your screen.
With its intuitive user interface, it's painless to use the application to create video streams, self-demonstration, live chat, and more.
How can I record my screen online for free?
You can record your screen online for free using the Apowersoft Free Online Screen Recorder, which has no time limitations, paywalls, or watermarks. This web-based screen capture application does not require Java Applet, instead, you install a launcher the first time you use it. You can then make unlimited recordings of your screen online with just a few clicks. It can be used on Windows and Mac computers, as well as Android and iOS devices.
Free Online Screen Recorder allows you to choose the resolution of your video, the audio input (system audio and microphone audio), take and annotate simple screenshots, and add arrows, text, and lines while you record. Once you've finished your video you can either save a local copy (export videos to MP4, WMV, AVI, FLV, MPEG, VOB, ASF, and GIF) or upload directly it to video-sharing platforms such as RecCloud and YouTube.
Advertisement
The application can also switch seamlessly between recording activity on the computer screen or on your website, without stopping the recording. You can even add your webcam into the screen recording so that viewers can see both your demonstration and screen activity simultaneously. This is especially useful for creating instructional videos.
It's also possible to record multiple webcam videos side-by-side using common chat services such as Skype or GoToMeeting. You can resize the camera picture to meet your precise needs.
Alternatives to Apowersoft Free Online Screen Recorder include free applications Amazing-Share Free Screen Recorder, Free Screen Recorder, and Icecream Screen Recorder. Apowersoft Screen Recorder Pro and Apowersoft ApowerREC, meanwhile, are premium paid-for apps that have limited free trials before requiring a subscription.
How do I use the Apowersoft Free Online Screen Recorder ?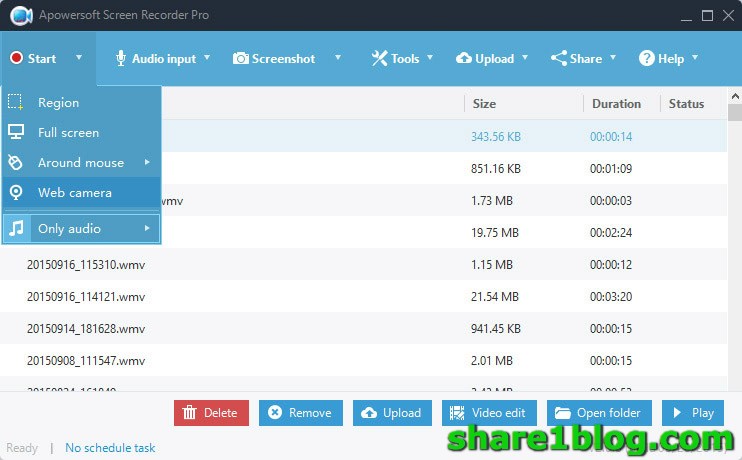 Apowersoft Free Online Screen Recorder is really easy to use, featuring a simple interface and on-screen tips to help get you started. Once you've downloaded the installer, simply click Start Recording. You'll see the recording toolbar and the center of your screen will be automatically selected as the recording area. If you're satisfied with the default settings, you can start recording by simply hitting the big red Record button.
If you want to adjust the recording settings, you can use the drop-down menu on the toolbar to select which part of your screen should be recorded (full screen, a custom region, or an area with the same dimensions as different mobile devices). The Settings menu (found by clicking the three dots) features further options, including the ability to customize the keyboard shortcuts, where your videos are saved to, frame rates, and more.
It's a really impressive array of features for any free desktop screen recorder, let alone a web-based solution.
Once you're actually recording, it's really simple to annotate and edit the screen in real-time – there's no need to add lines, text, callouts, or highlights in post-production. This makes Apowersoft Free Online Screen Recorder ideal for software tutorials and walkthroughs, which you can publish as soon as you're done recording (although it's not suitable for recording games, which some users might find frustrating).
Once you're finished, you can upload your video to Vimeo, YouTube, Dropbox, or Google Drive, as well as to your PC or Mac as a video or GIF file. Apowersoft also has a video editing application that you can use to edit your creations.
Using this screen recorder is so simple and you get such good-quality final results that it makes Apowersoft Free Online Screen Recorder one of the best free online screen recorders available.
Download Apowersoft free online screen recorder 2021
Apowersoft Free Online Screen Recorder is a fantastic screen recording tool that is simple to use and has an impressive variety of customizations for a free app. There is no time limit for the length of your video and the program does not add any ugly watermarks to your video.
Free Online Screen Recorder has an intuitive interface and practically anyone will be able to quickly get to grips with its layout and functions. All-in-all, it's a feature-packed screen recorder that is made all the more impressive by its web-based functionality.
Read more :