Pets
Dog With An Incredibly Matted Main Has An Amazing Transformation After Going To The Groomer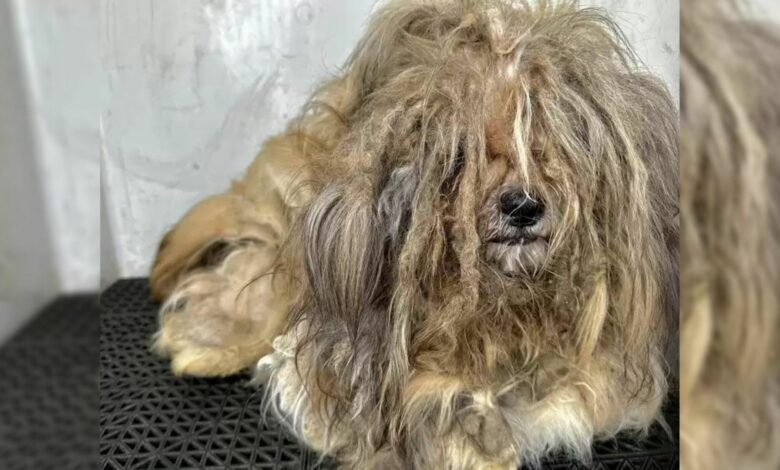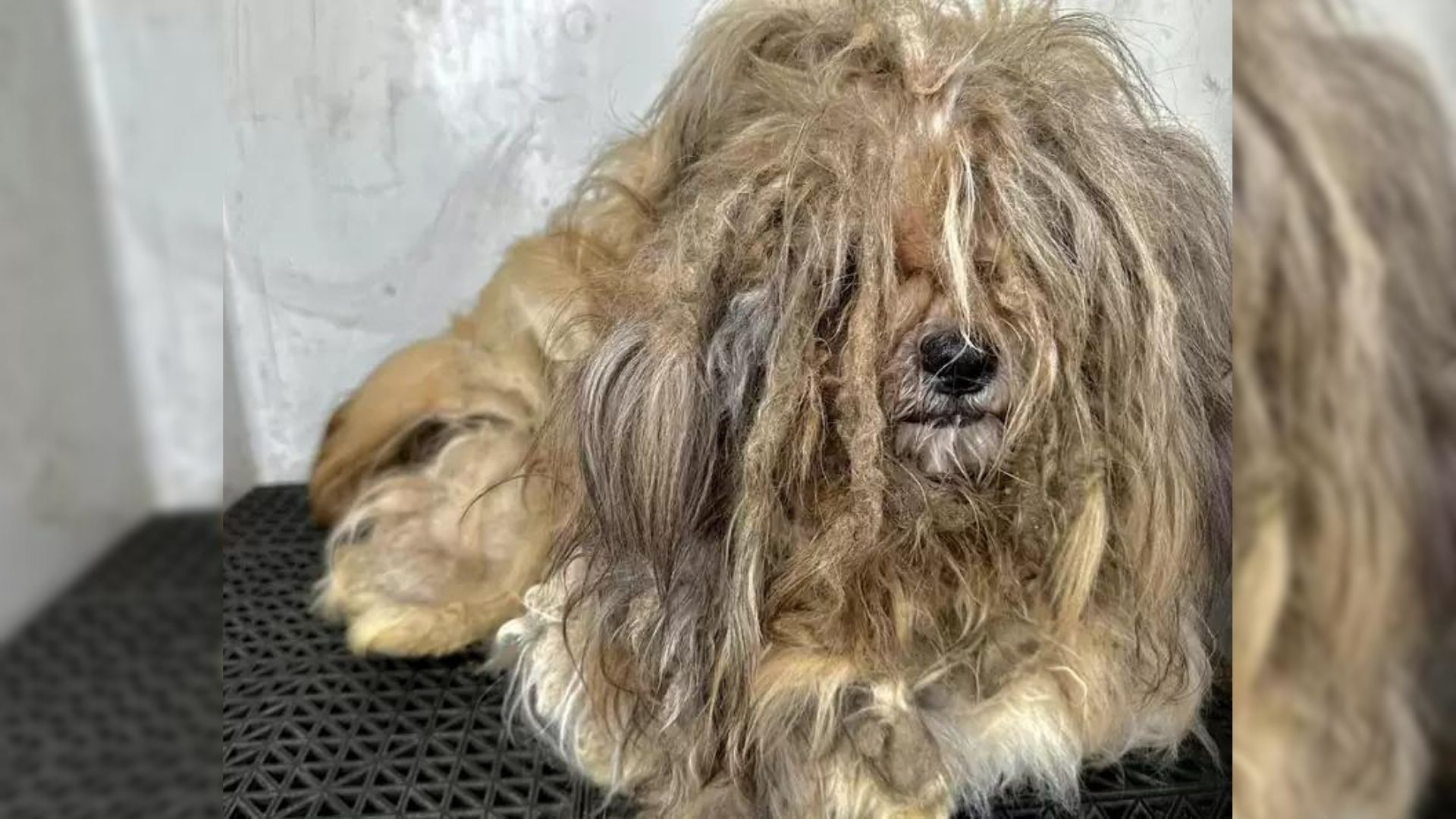 I'm pretty sure that every groomer has had one of those instances where they had one of those cases that made them step back, observe, and make a plan of action before continuing.
If you aren't quite sure what I'm talking about, the pup of today's story is the perfect example of the said case.
Extreme Mat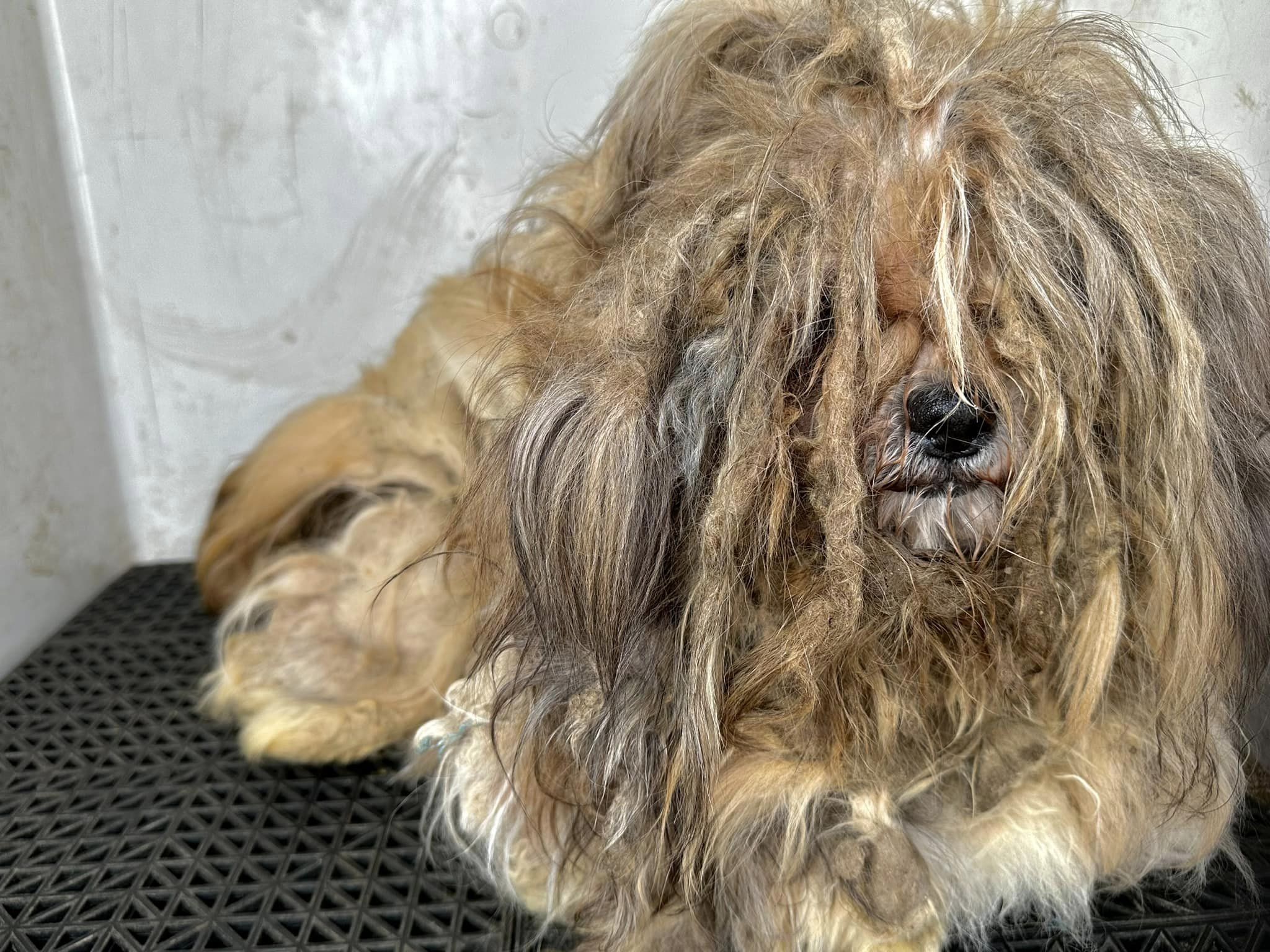 When the rescue staff at Española Humane (EH) met with a very sad, neglected pup hiding beneath what almost resembled a rug, they simply couldn't believe their eyes.
"It took my breath away when I saw him. The only way we could tell which end was which was because we could see his mouth," Mattie Allen, EH's director of communications.
The pup was brought into the shelter by the local animal control after being rescued from a small crate located in someone's yard.
The reason why he was in such bad condition was because he was confined to the said crate with no place to properly move around or humans to brush his fur.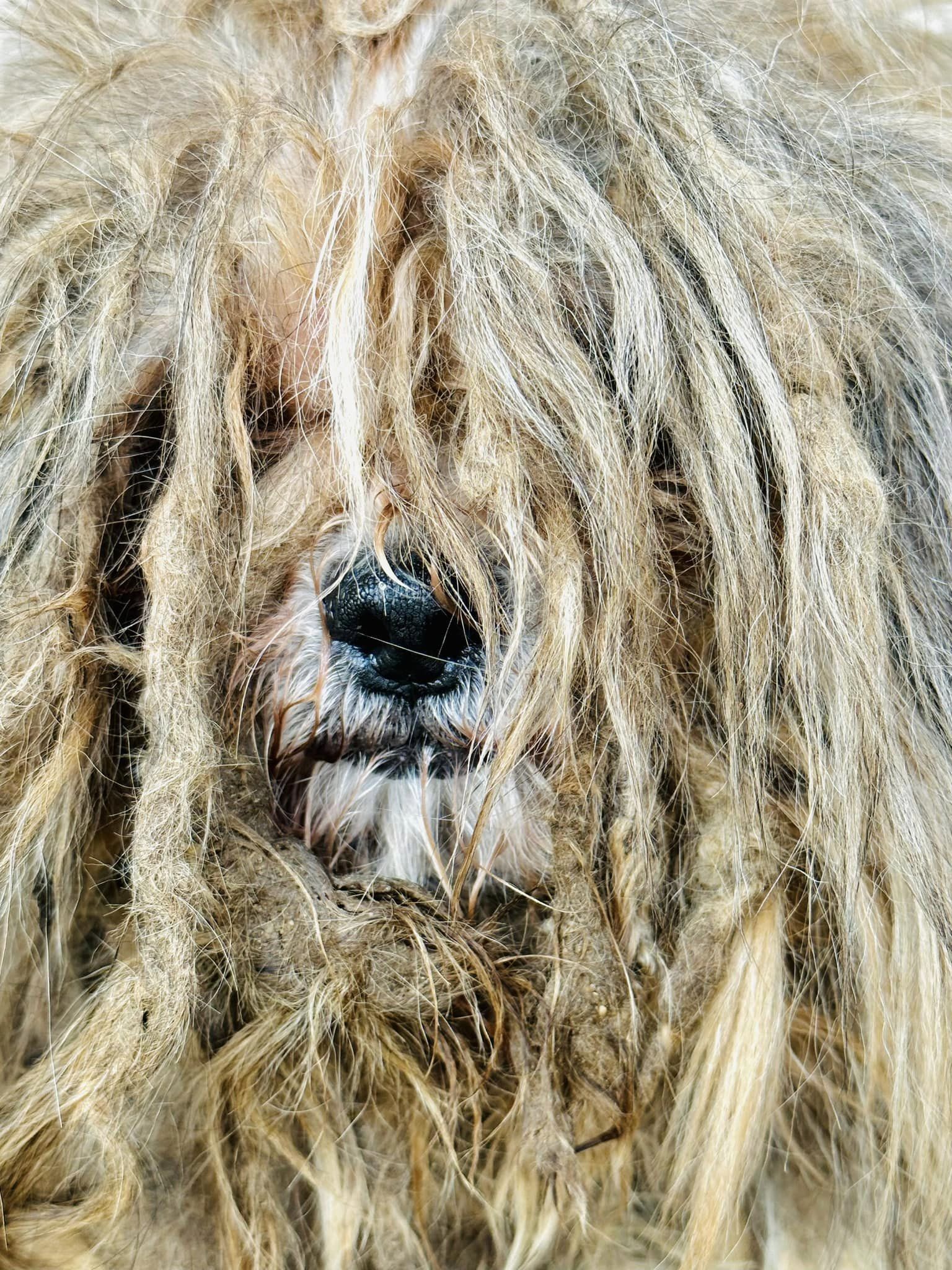 Luckily, he was finally surrounded by people who cared about his well being, so they went straight to work.
A Needed Haircut
The first thing the dedicated staff did was try to make sure that the pup was as comfortable as he could be, but unfortunately, that wasn't such an easy task.
He was absolutely terrified because he couldn't see, and everything hurt. It was like every centimeter of his skin was just screaming in pain.
Luckily, one of the staff members thought of a very clever plan.
The pup was carried to the operating room where he was heavily sedated. Because of this, the dog could no longer feel any pain, and the staff could begin the daunting task of removing all of the severe mats.
I think it took about an hour to shave it all off. It was 5 pounds of fur, which is mind-boggling when you think about how much fur would be in there to weigh that much.
After his fresh haircut and a well-needed nap, the dog, now named Giuseppe, felt like a brand-new dog.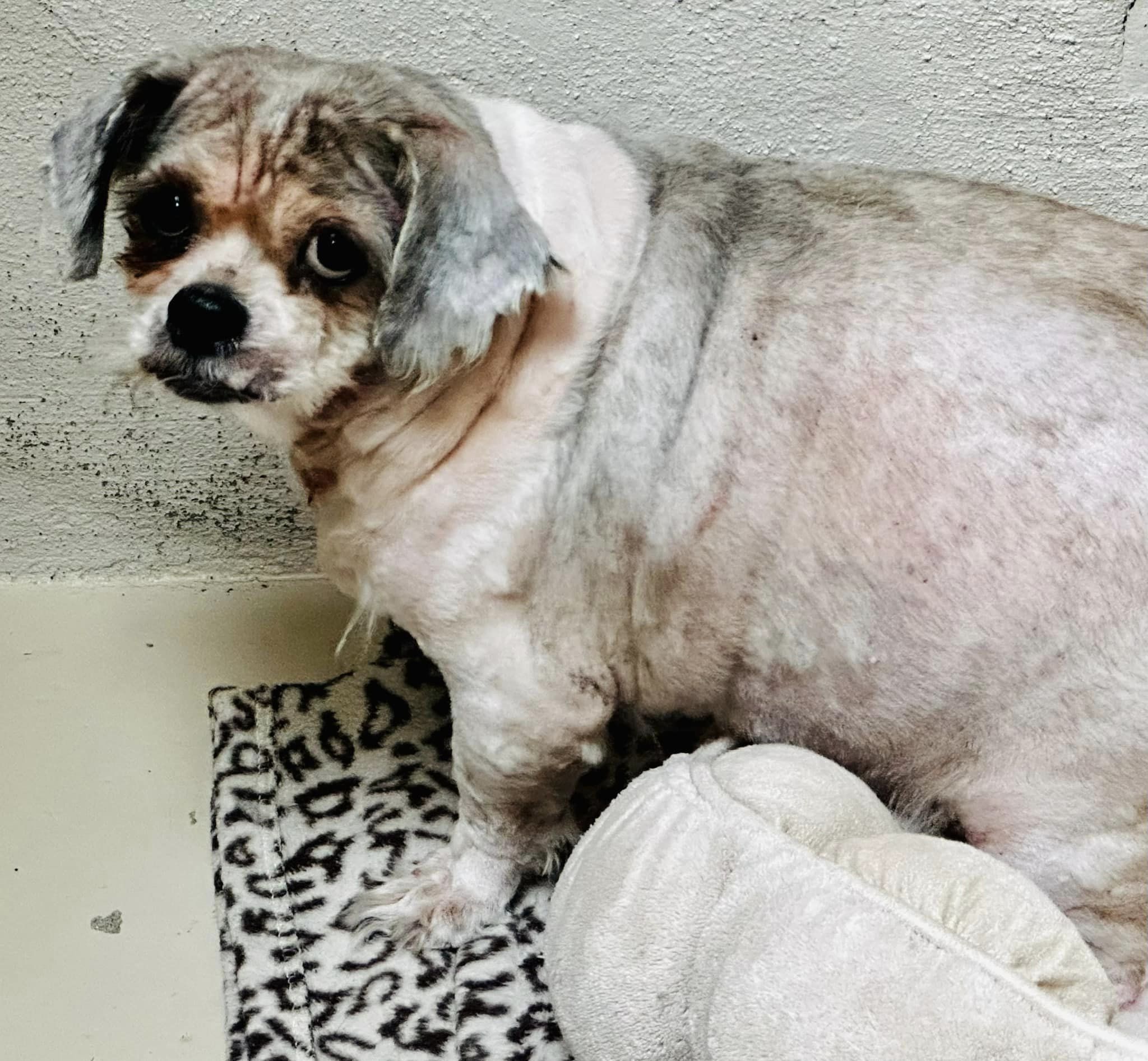 It was like he was in sensory overload because he couldn't see for so long. He's been very quietly sitting on his bed, just taking things in.
Shocking Discovery
After taking off the 5-pound coat that Giuseppe had carried on his back, the vet discovered something that shocked them.
Because Giuseppe had hypothyroidism, the pup was dangerously obese, which also affected his ability to walk and breathe properly.
Hypothyroidism is a medical condition in which the thyroid gland doesn't make enough thyroid hormones that are required to meet the body's needs.
Canine hypothyroidism can result in lethargy, mental dullness, exercise intolerance, and weight gain, which can result in obesity.
Final Word
Even though Giuseppe underwent huge changes in his life, he still has a long recovery journey ahead of him.
Luckily, the team at his rescue is going to be with him every step of the way.
He just needs time and love. And we feel very fortunate to be able to give him that.
Even though Giuseppe isn't ready for a forever home just yet, I'm sure that as soon as he completely heals, he will find the perfect home that will shower him with love and adoration every second of the day!
Good luck, Giuseppe!