Pets
Dog Who Showed Off Her New Hairstyle Quickly Went Viral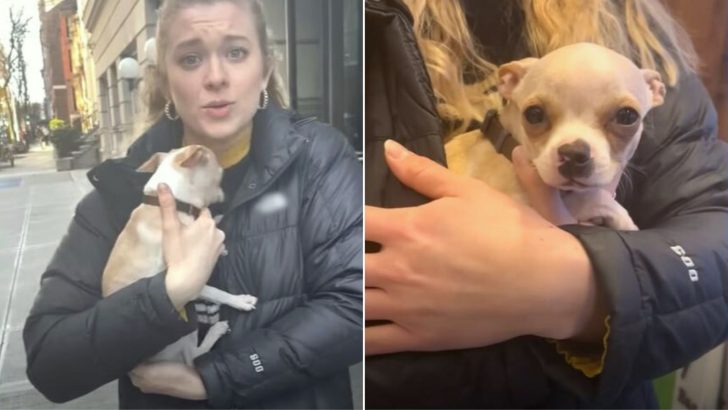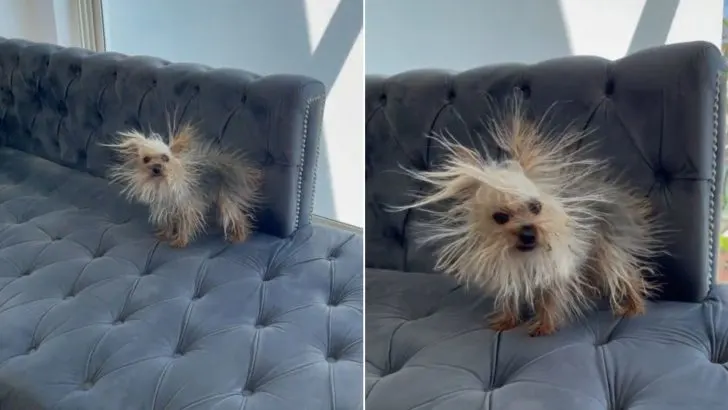 You know those instances where your dog does something unusual and you can't help but find it funny?
Well, this is one of those instances.
Meet Catarina, a puppy who recently got a really unique makeover.
New Hairstyle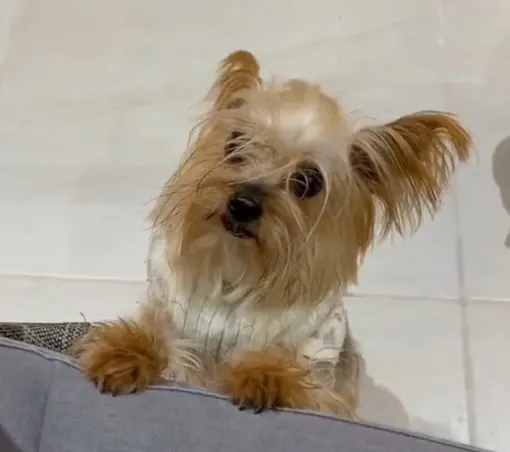 Catarina, an orphaned puppy who was rescued by her now owner, Rosario, has a very interesting new look.
Even though she and her owner have spent eight years together, Catarina really shocked Rosario when she saw her new, well… look.
"She began to rub her body on the sofa. She bursted with static. I was so surprised. I couldn't stop laughing," said Rosario.
Luckily for us, Rosario captured the whole thing, sharing it on her TikTok and letting us in on all the laughs.
Little Catarina probably just wanted to scratch an itch she wasn't able to reach by rubbing herself on the sofa and electrifying her fur, making it stand on end.
She seemed super confused as to why her mom was laughing at her, but I believe that she would laugh, too, if she saw her mom with such a crazy updo.
I had never seen her like this.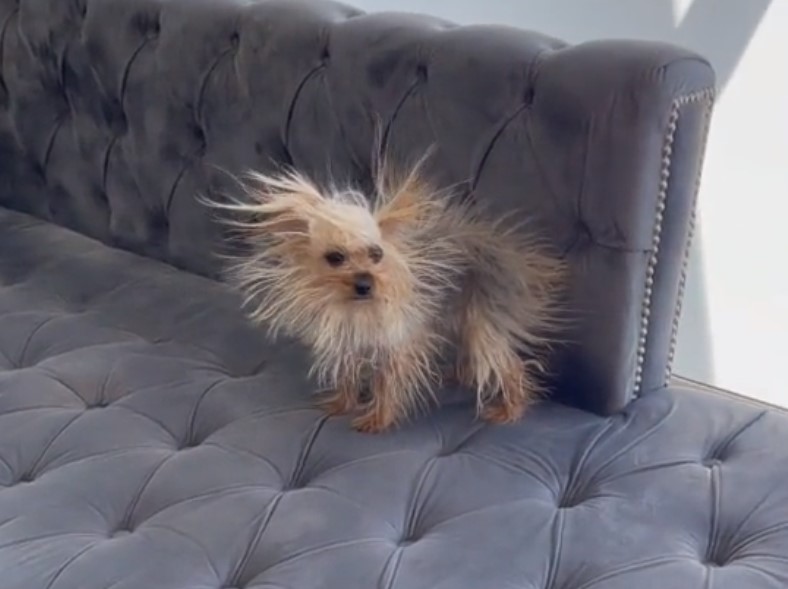 A Famous Doggo
Being such a funny video, it quickly went viral, gaining over 402k likes.
The video also got a lot of comments saying how much it made them laugh… one even saying that Rosario got a little porcupine instead:
She didn't have her glasses whenever she went dog shopping and brought a porcupine!!!!
However, Catarina's chic new hairstyle wasn't a one-time thing.
Seeing how happy her mom was after seeing her new appearance, Catarina decided to bring it back whenever she had a nice surface to roll around on.
And, Rosario just can't help but share the laughs with the rest of us.
She would be very happy to know she's making people smile. I think she would feel very loved.
I believe so, too. Bringing smiles to people's faces truly is the best gift one could get. Good girl, Catarina!