Pets
Deaf Man Gives Forever Home To Deaf Puppy And Teaches Him Sign Language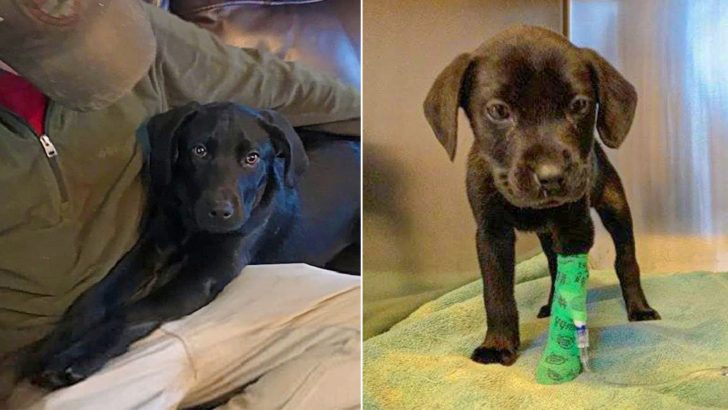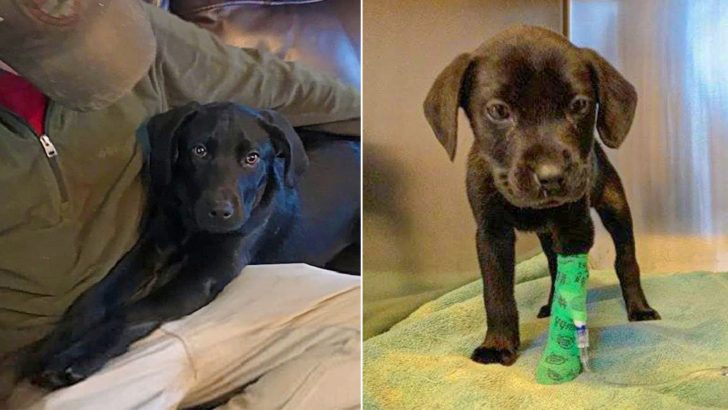 They say that some things happen for a reason!
Emerson, a twelve-week-old deaf puppy, was in a desperate search of his forever home. Due to his condition, he was labeled as the "puppy nobody wanted," and it seemed that it was gonna take a while until that special someone decided to give him a chance.
But, then – destiny intervened!
Nick Abbott, a deaf man living in Maine, came across Emerson over a Facebook post, and the rest, as they say, is history!
The Silent Harmony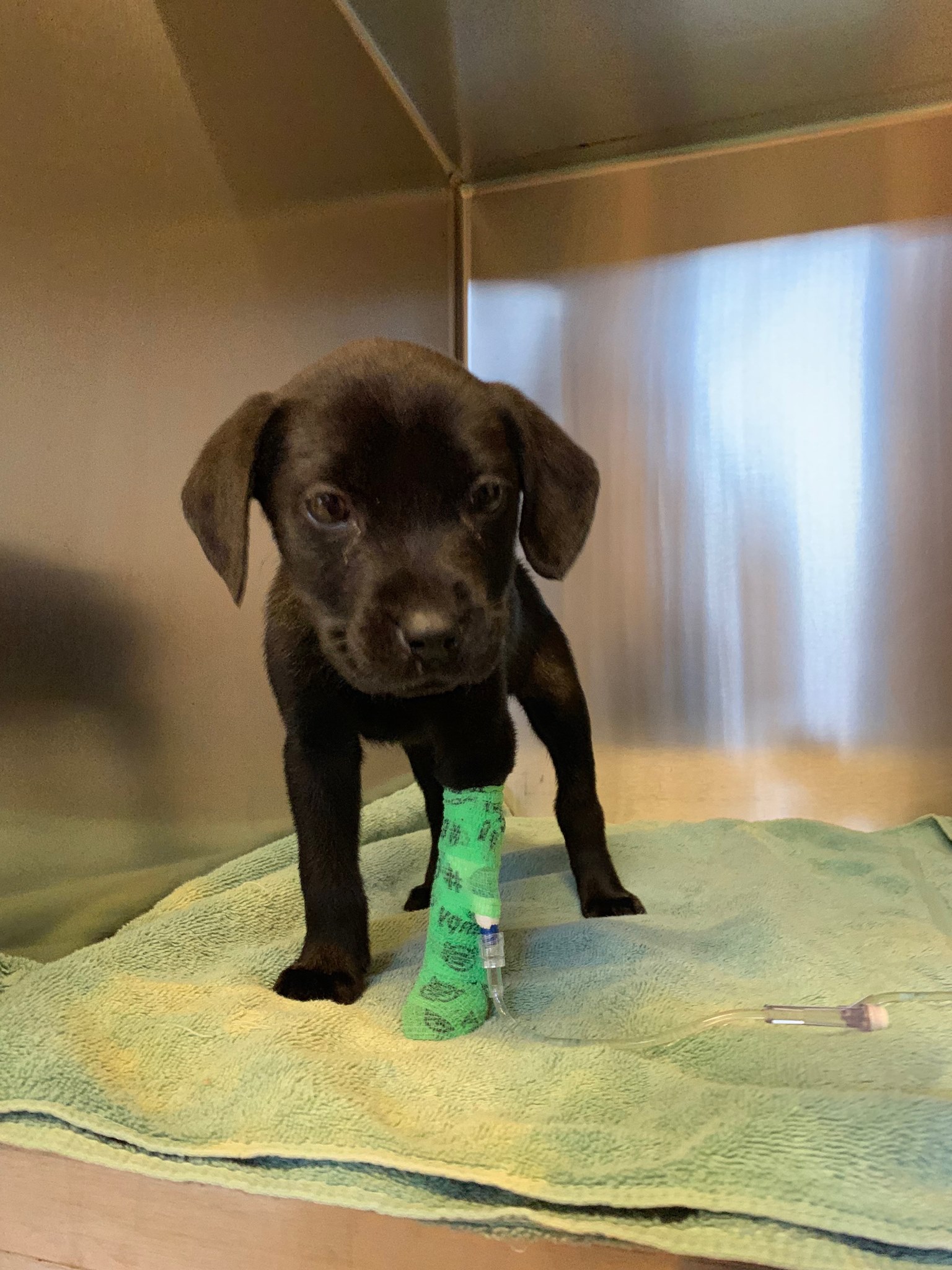 Emerson was rescued as a six-week-old puppy by North Florida Rescue, from Blountstown, FL. This dog rescue's mission is saving dogs' from shelters all over Northwest Florida and then finding them forever homes in Maine.
When they came across Emerson, he was in terrible condition.
He suffered from seizures, alongside progressed parvovirus. On top of all that – he was deaf, and the team couldn't detect whether his deafness was inborn or a consequence of the seizures.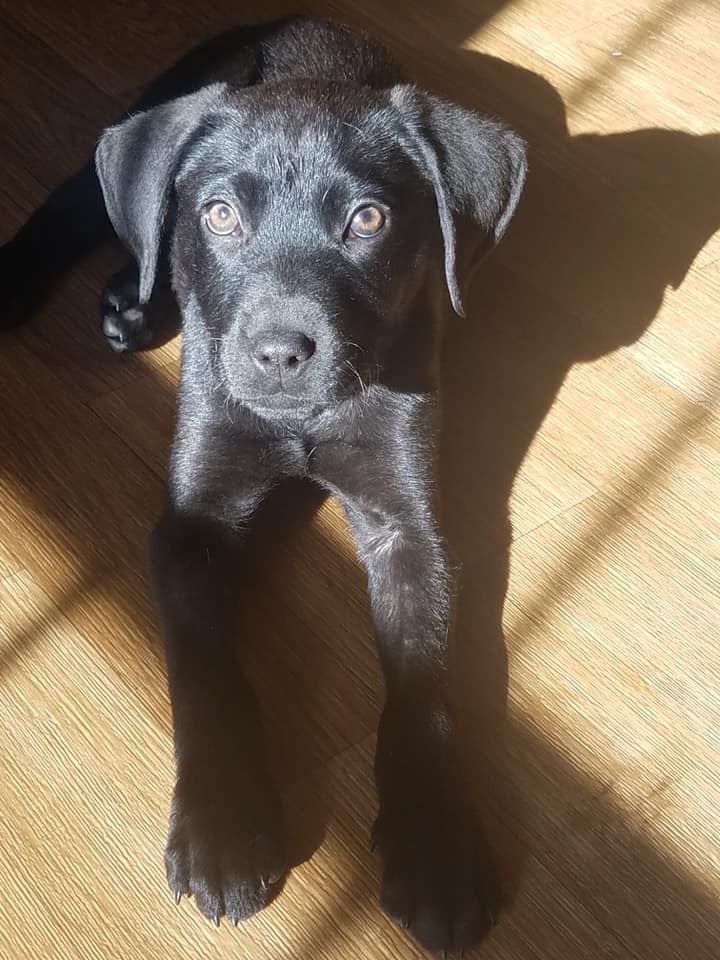 Still, despite the challenging start in his life, Emerson has never lost his adorable personality!
"He is not an overly needy pup, he is content snuggling on the couch with you, or finding the perfect sunny spot on the floor to relax in. He is ALWAYS up for an adventure and is just an all around eager to please little man," NFR Maine wrote.
Nick came across this black Lab mix on Facebook, scrolling down the NFR Maine page, and he immediately knew that he needed to meet this puppy!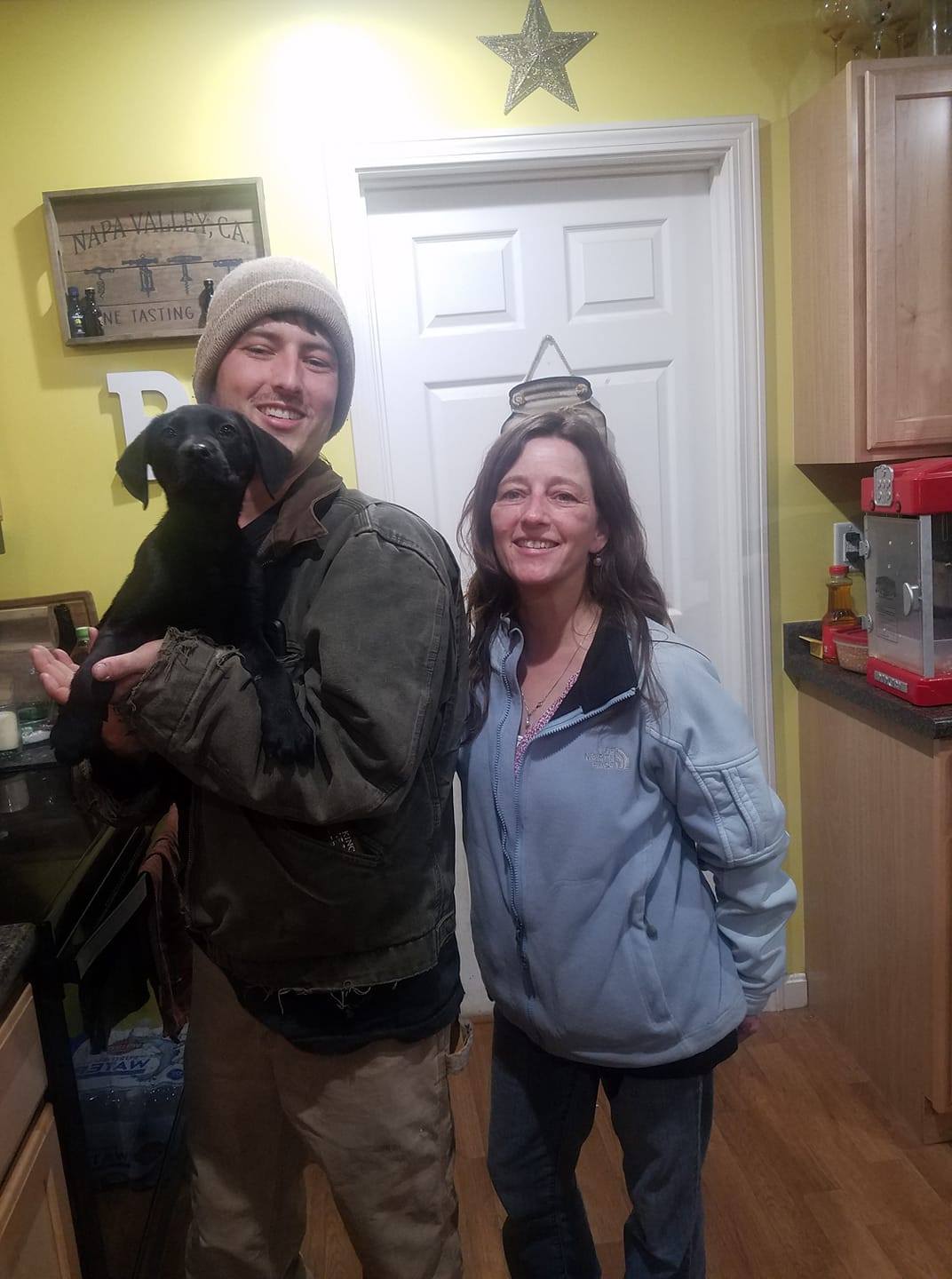 A few days later, he paid this cute furball a visit, and just like that – the two formed a wonderful friendship! Right from the moment he saw him, Emerson fell in love with Nick.
He literally sat at his feet and just stayed there, as if he was trying to say that he felt comfortable around his new buddy.
"He came straight to me at the door and sat right away at my foot and stayed there, so you could tell he kind of picked me," said Nick.
He was more than happy to take Emerson home, providing this deaf pup with a fresh new start!
Emerson Is Mastering Sign Language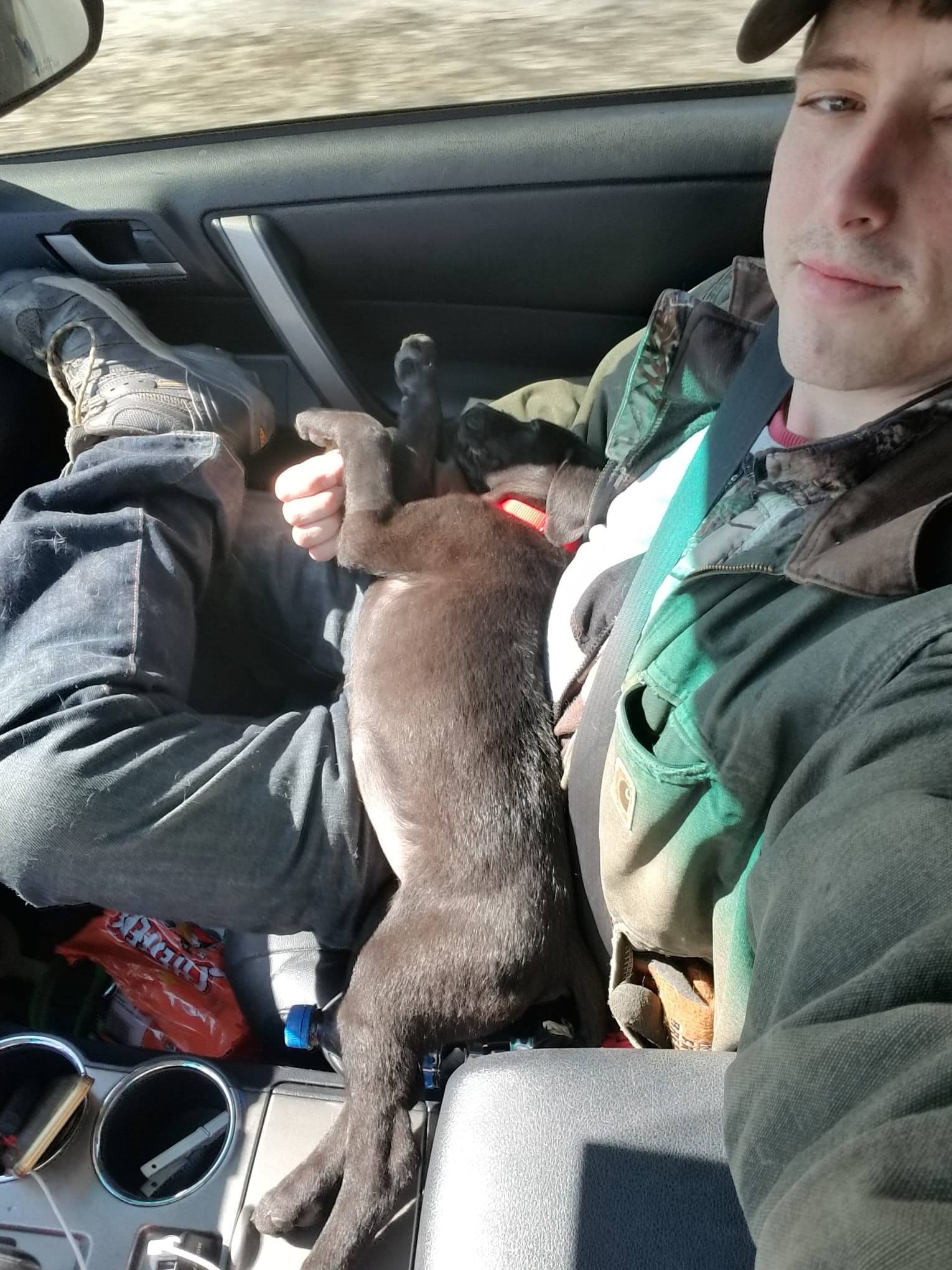 The bonded duo is still going strong! In fact, Emerson transformed into the biggest lovebug, and he has mastered some sign language!
"S" stands for "sit," while Emerson lies down every time Nick moves his hand in a straight line.
Despite their condition, the two understand each other perfectly and they have no problem communicating.
"The bond that we have is awesome. We understand each other pretty well," says Nick.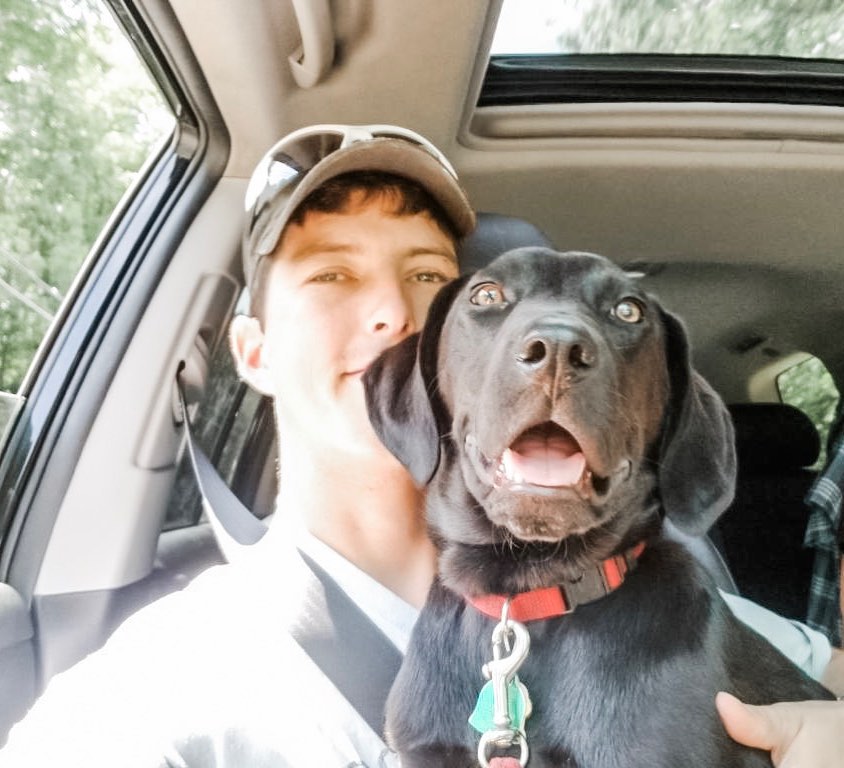 Emerson is a big boi now, living the best life possible with his dad and another doggo sibling, and he couldn't be happier!
After a rough start in life, he's finally where he was supposed to be all along – in a loving home filled with joy, laughter, and everyday adventures!
You can keep up with Emerson and Nick on his official Instagram.