Pets
Construction Workers Find A Fearful Dog Guarding The Most Amazing Secret In A Pipe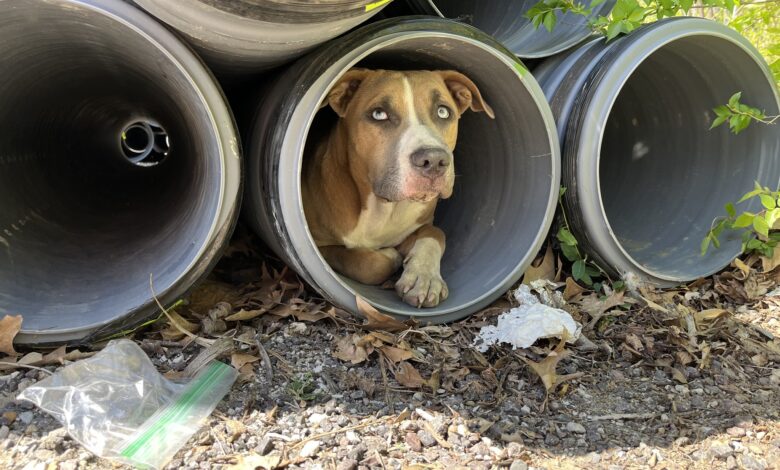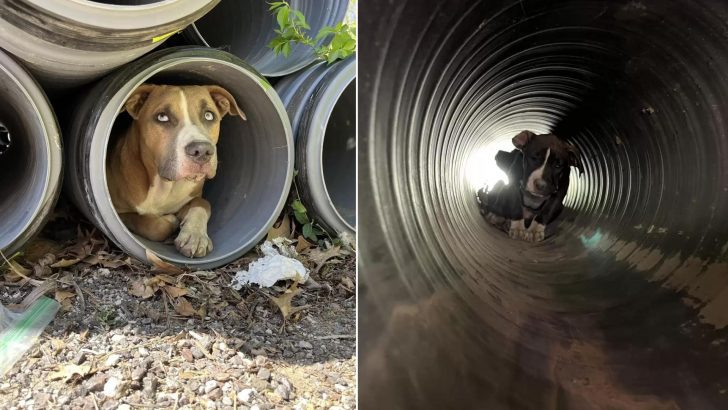 Peter Piper is the kind of dog that warms your heart right off the bat!
This pawdorable, crystal-blue-eyed stray was found sticking out of an old pipe at a construction site in St. Louis, Missouri – with the most selfless agenda ever!
Peter Piper took his role seriously, guarding the old, unused pipes from unwanted visitors, and when construction workers came a little closer – they soon found out why!
Meet Peter Piper, The Greatest Doggo Dad Ever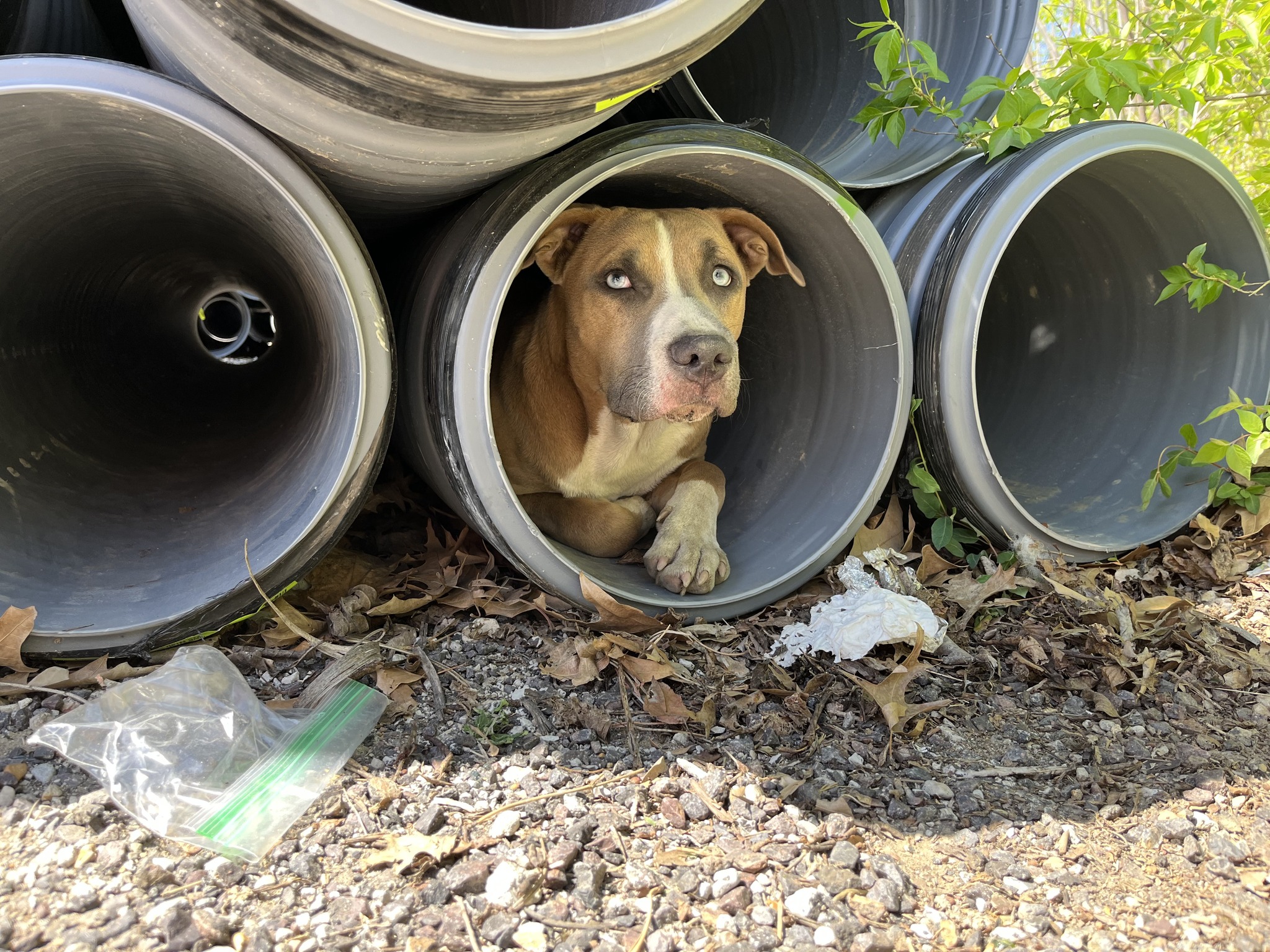 The construction crew wanted to help Peter, but he was just too nervous at the time. Every time they decided to step a little closer, he growled at them, and they soon learned why!
The workers heard echoes of whimpers deep within the pipes – and they immediately understood that the dog was defending his litter.
Still, they couldn't get close enough to look for themselves, so they contacted Stray Rescue of St. Louis, who soon sent their best rescuers to the spot.
Donna Lochmann, the chief life-saving officer, and a few of her colleagues arrived in no time – and they immediately rushed into action!
At first, everybody was absolutely sure that the dog sticking out of the pipe was a dog mom protecting her babies.
Donna slowly approached the dog, throwing small chunks of food in his direction, and soon enough – she earned his trust!
Once she was close enough to slip a leash around the dog's neck, she was shocked – the dog was a male, not a female!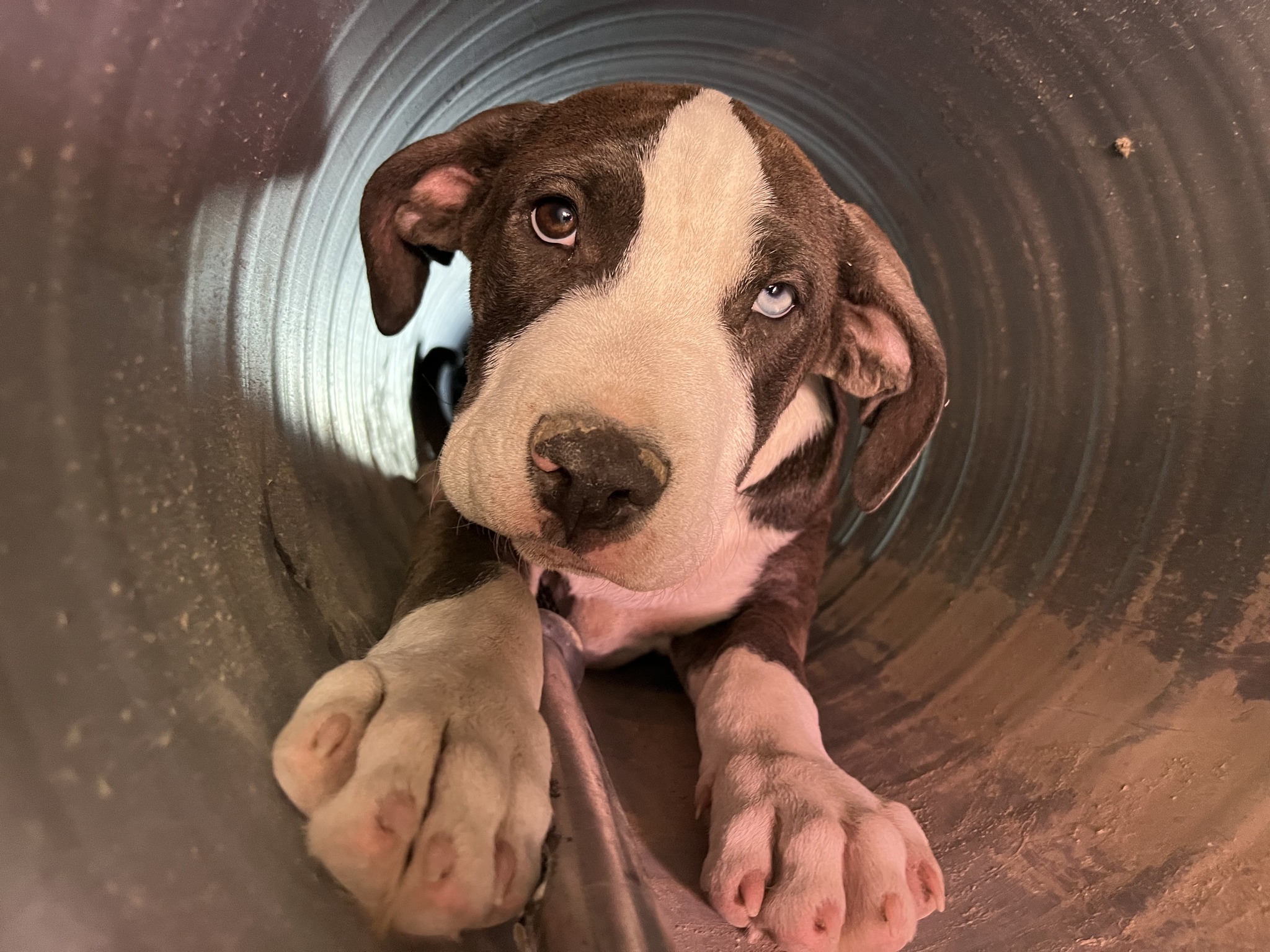 The whole team was absolutely stunned to see a dog dad protecting his litter, as there is usually a mom with her babies. In her long career, this was probably the first time she came across a male dog guarding his puppies – and it was absolutely beautiful!
A little after she secured the dad, Donna and the team pulled all three of them from the pipe and drove them safely to the facility.
"They were hidden so far back in these pipes it took us forever, but Donna did get them all! It turns out to be a dad (about a year old) and 3 puppies, about 4 months old. They are all absolutely gorgeous," the SRSL team wrote on their Facebook.
Off To A Great Start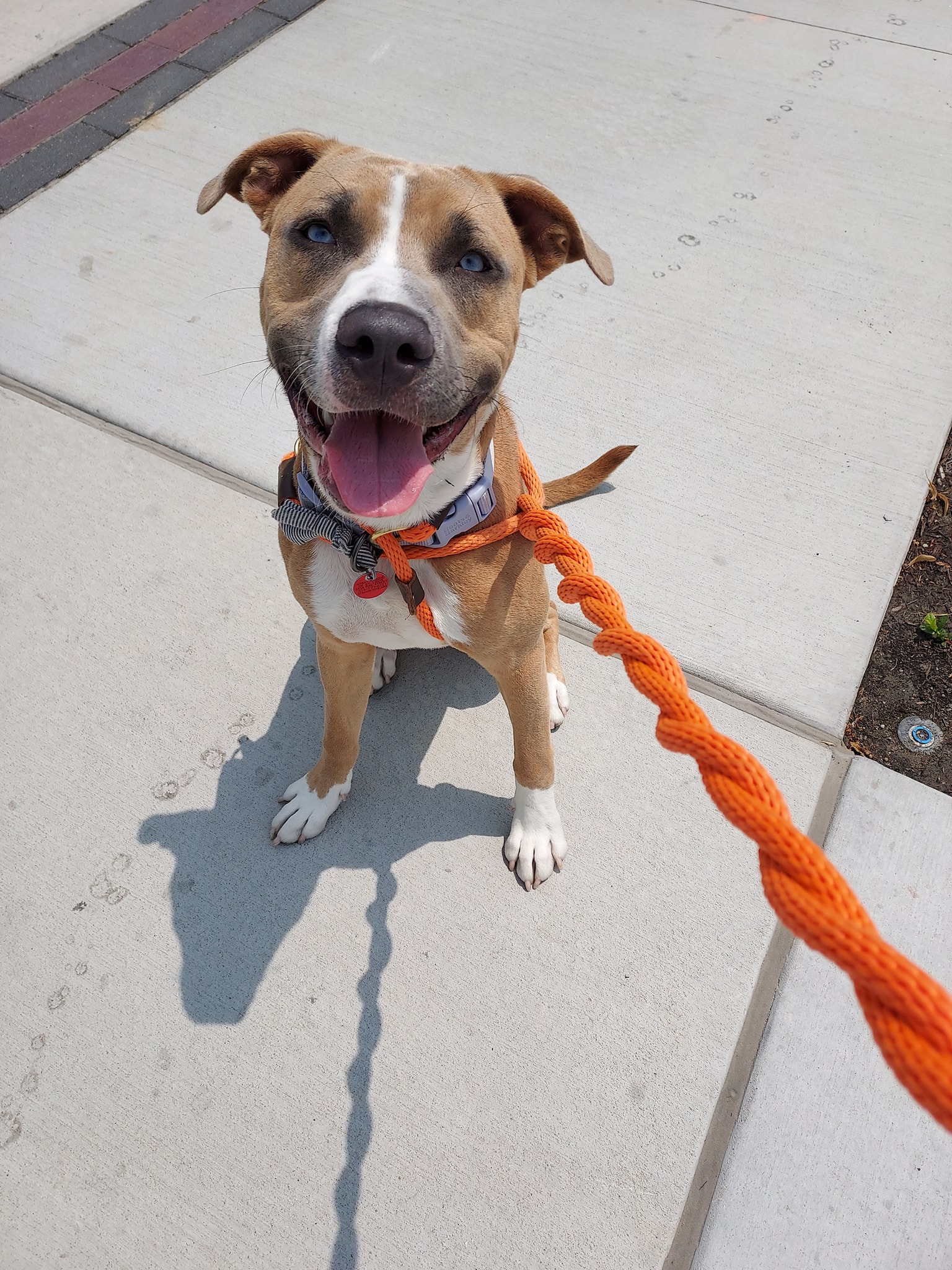 The good news is that all four of them were in excellent shape! The vet cleared them after the initial checkup, only proving that Peter Piper did an excellent job caring for his babies.
The babies were named Paisley Piper, Patrick Piper, and Penelope Piper. Soon enough, all four of them went to different foster homes, learning how to be a family doggo for the first time ever!
Peter Piper, the pawesomest dad in the world, soon adapted into his foster family, and he couldn't be happier!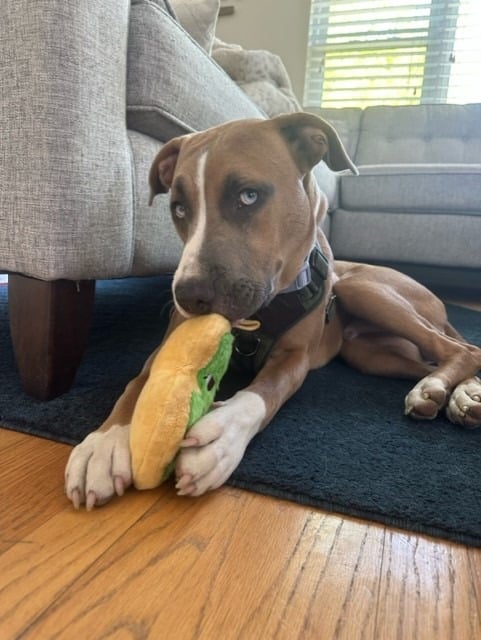 He's a total lovebug who enjoys the company of his hoomans and other dogs. But, most of all – he just loves squeaky toys and couch naps!
"I was found with some other pups on a construction site, but have definitely enjoyed being an inside dog ever since my rescue. Toys (especially squeaky balls), couches, and naps are my favorite things! I am a little shy at first, but once I get some pets and a "good boy" or two, I will be your best friend," the SRSL team wrote.
When the time comes, we're absolutely pawsitive that this brave dad will make an excellent companion to some lucky family!