Pets
Brave Police Officers Jumps In And Saves A Dog From A Culvert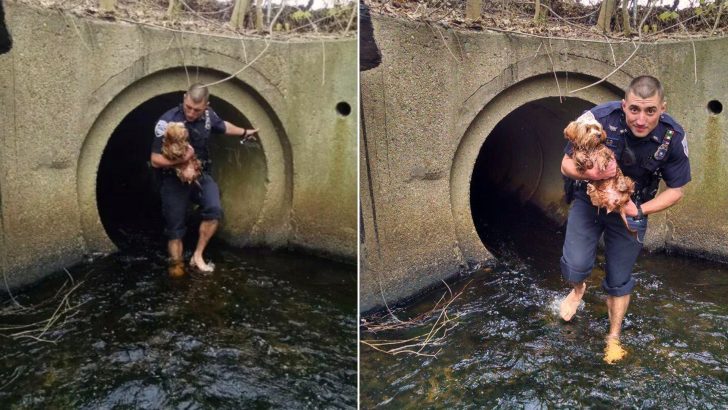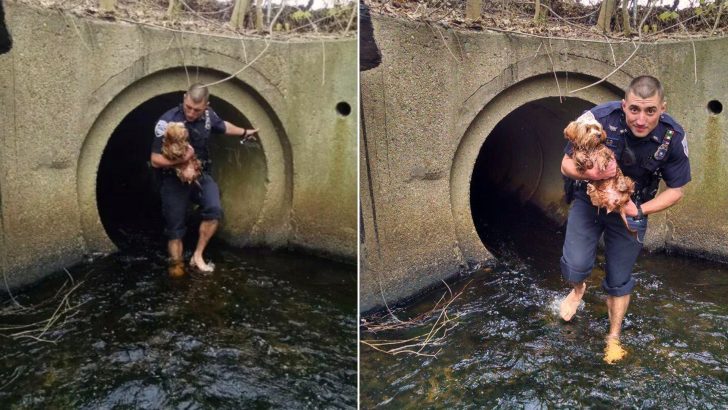 Even the most careful doggo owners sometimes can't prevent their furballs from running away.
Some doggos are just professional escape artists that enjoy an occasional adventure or two outside the house, and all we sometimes can do is pray that everything will turn out to be well in the end.
When Michelle Perez, from Woonsocket, Rhode Island, realized that her family dog, the Yorkshire Terrier, Cece, was missing, she absolutely had no idea that his rescue would be a dramatic one!
Slipped Out Of The Back Door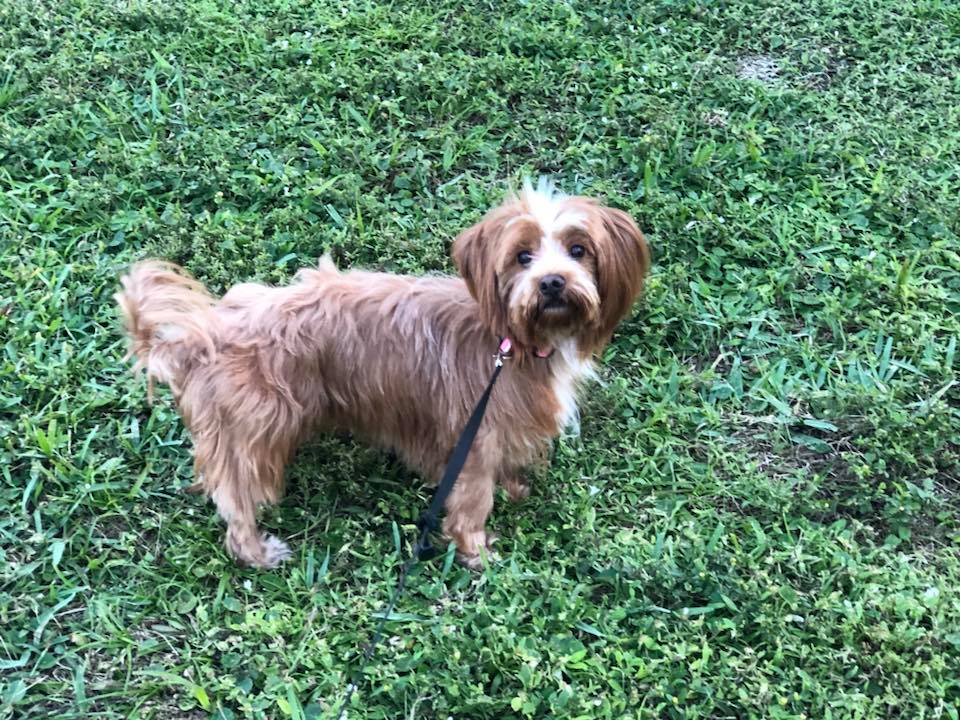 According to Michelle, Cece one day slipped out of the back door and escaped from the house. This tiny doggo of an adventurous spirit went for a walk by herself, not knowing that the walk would turn out to be one of the worst days of her life.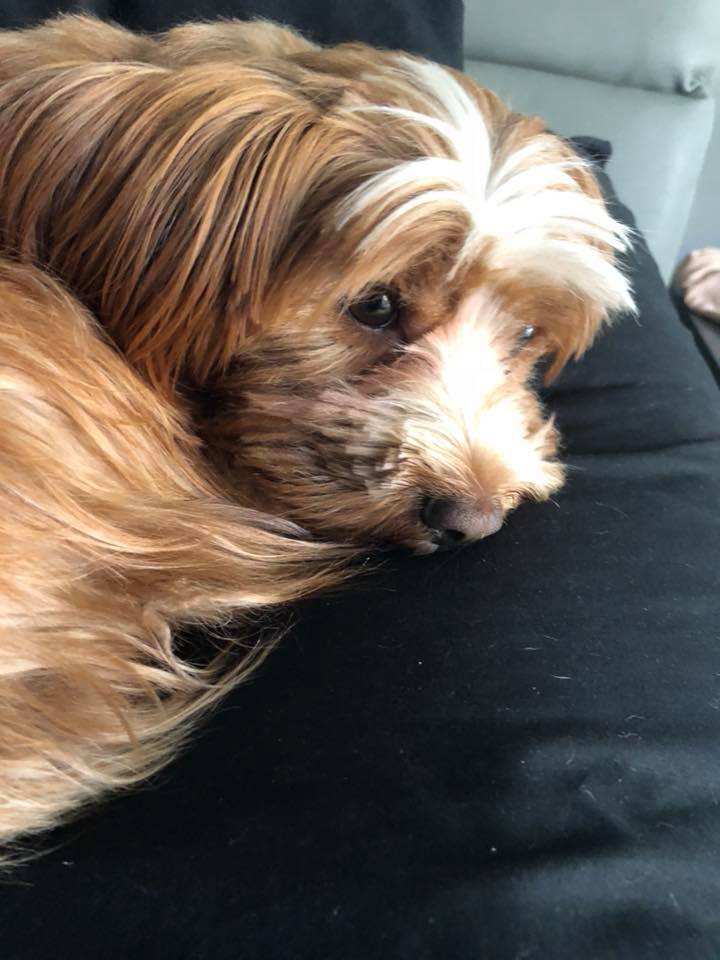 During her walk through the neighborhood, Cece was frightened by a passing car and she went down an embankment and into a nearby river.
Unfortunately, she was taken by the current into a deep culvert that goes underground to the other side of Roberta Avenue, in Woonsocket, Rhode Island.
The Woonsocket Police Department was immediately notified by the witnesses who were passing by at that moment. A woman named Peggy Edwards tried to help this poor doggo, but she was afraid that she would scare her further in. 
The dog was already about 25 feet in and she was clinging to the side, not being able to go out.
Heroic Rescue From A Culvert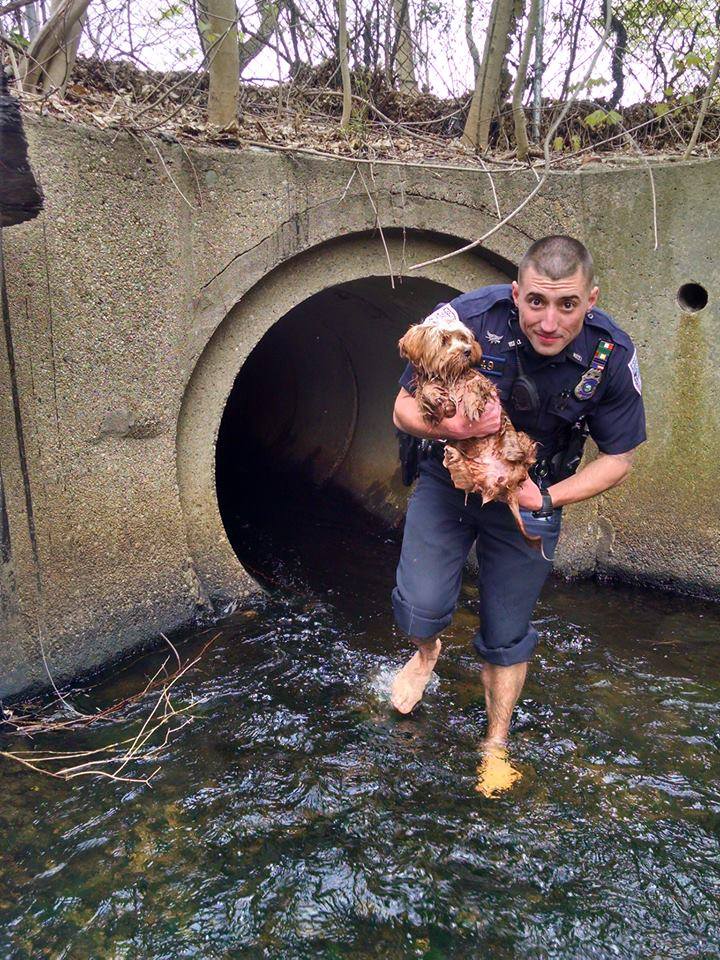 The police officer, Joseph Brazil, arrived at the spot a few minutes later and wasted no time to help the dog in need. Given the low water temperature and high drop-off on the other side of the culvert, he knew he had to act fast in order to save Cece.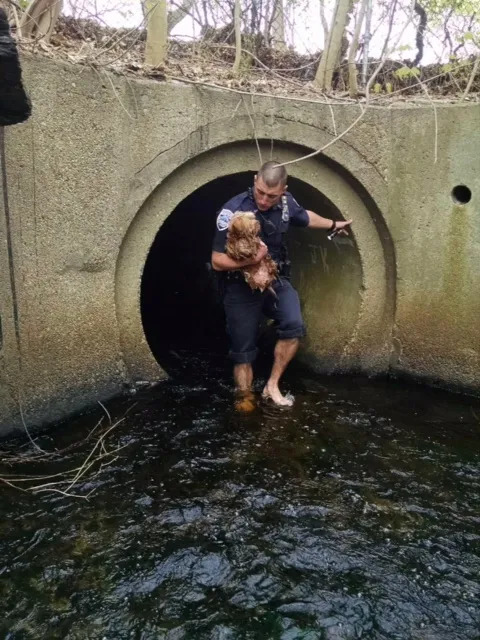 He took his shoes and his socks off and went straight in the culvert to help her. At that point, Cece was even deeper inside – about 40 feet from the entrance. She was very scared, but when Brazil got to her, she surrendered in hope that he would not harm her.
A few moments later, the officer successfully pulled Cece out of the culvert, saving her from a fatal destiny. Eventually, the dog was dried off and transported to the local shelter for further care.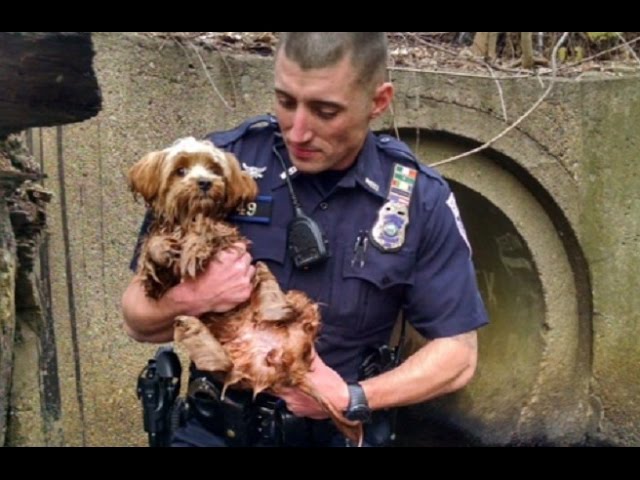 Edwards was so thrilled to see Cece out of danger, and she had nothing but gratitude for this heroic act: "He went in without hesitation and came out with a very wet, scared little dog. Great guy, Lucky dog. We are very happy he was able to save the little gal." 
Det. Sgt. Ryan, from the department, said: "It's one of those things that just goes to show you that the police officers will do anything to help the public out."
After Michelle found out about Cece's miraculous rescue, she went to the shelter where she was transported to and picked her up. 
She was so happy and relieved that her sweet girl was fine and uninjured after her time out of the house… and Cece couldn't have been happier to finally be in the gentle arms of her loving owner!