Pets
Yorkshire Terrier Saves Man Trapped Under Fallen Tree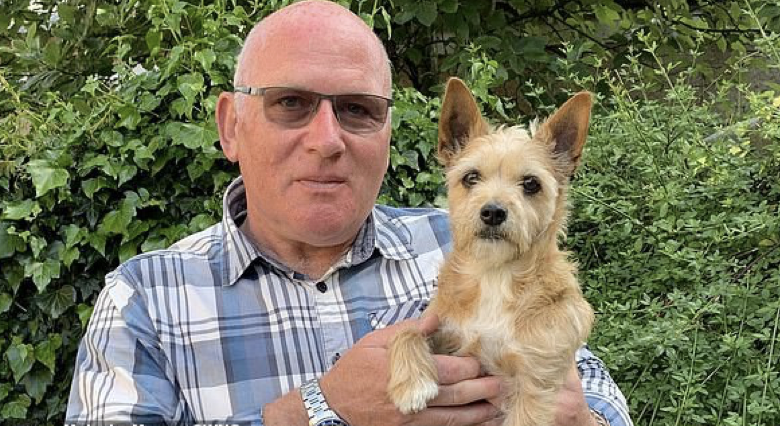 In a remarkable turn of events, a man's life was saved by his loyal Yorkshire Terrier after he was crushed under a large tree. Malcolm Myers, a 63-year-old semi-retired businessman, was walking his 10-year-old terrier, Buddy, on Wednesday when disaster struck. A horse chestnut tree suddenly collapsed from a nearby garden, striking Mr. Myers' back and neck with its branches, burying him under foliage. However, with the unwavering determination of his elderly companion, Mr. Myers managed to free himself from the debris.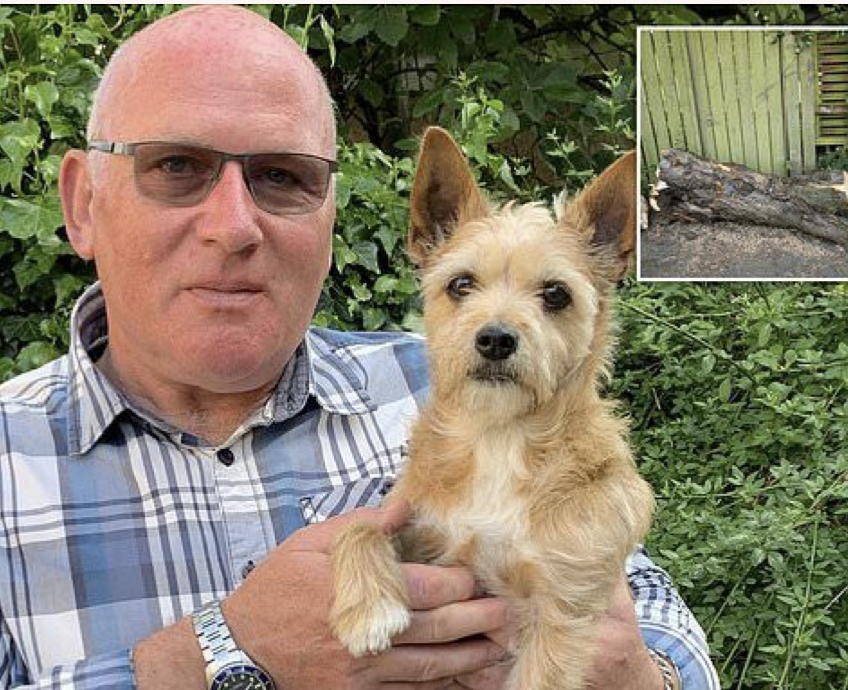 The incident occurred at around 1:45 PM near the Sowerby Institute, close to Mr. Myers' residence in Thirsk, North Yorkshire. Startled by a sound resembling thunder, Mr. Myers found himself in a dire situation while taking a leisurely stroll with his faithful Buddy.
Reflecting on the ordeal, he expressed gratitude for his survival and emphasized the potential danger the fallen tree posed to others. Recognizing the severity of the incident, Mr. Myers intends to pursue legal action against the responsible party or authority, as the tree was located in a private garden.
Mr. Myers shared his perspective on the fortunate outcome, stating, "I'm very lucky to be alive. The doctors don't know how I survived. It has been horrific. I didn't know what had happened; I heard this sound like thunder cracking.
I was just having a nice leisurely walk with Buddy, he's by my side all the time. I'm an ex-bodybuilder and quite a big guy. If it had been anyone else, they wouldn't have survived. I'm very sore and tired, there will be a solicitor instructed next week."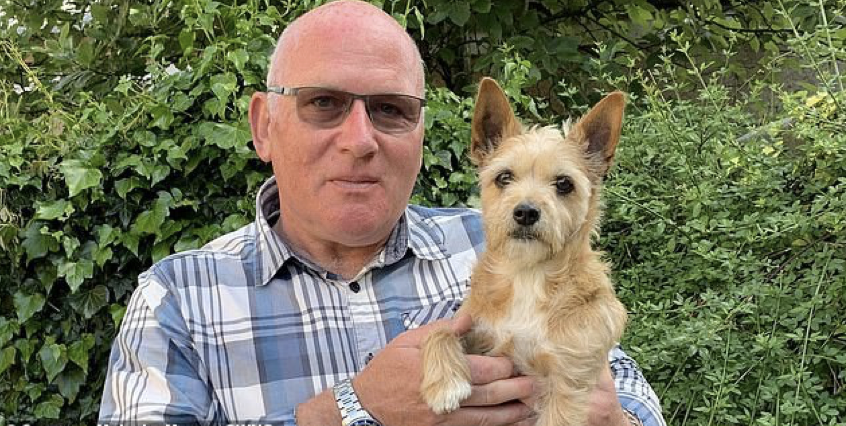 During the critical moments following the tree's collapse, Buddy sprang into action, rushing to his owner's aid. Mr. Myers recounted the heroic actions of his Yorkshire Terrier, saying, "I was walking my Yorkshire terrier, and he saved my life,
he came to my rescue. He came running up and started digging me out. I'm having flashbacks of his head under a branch as he was digging, he was really working hard to get to me. It's a massive tree.
The main bit smashed into my back, sending me to the ground. Another branch smacked me in the back of the neck. Adrenaline was kicking in, while the dog was frantically digging to get to me. He made an area where I could see daylight. I was in darkness. I managed to catch hold of his paw; he is a very strong little fella. He managed to help me get through. I didn't lose consciousness, but it was just darkness."
After the ordeal, Mr. Myers returned home and sought solace in a cup of tea before mustering the strength to revisit the scene. The following day, he consulted a doctor who suspected spinal damage, but X-rays revealed that he had escaped with bruising.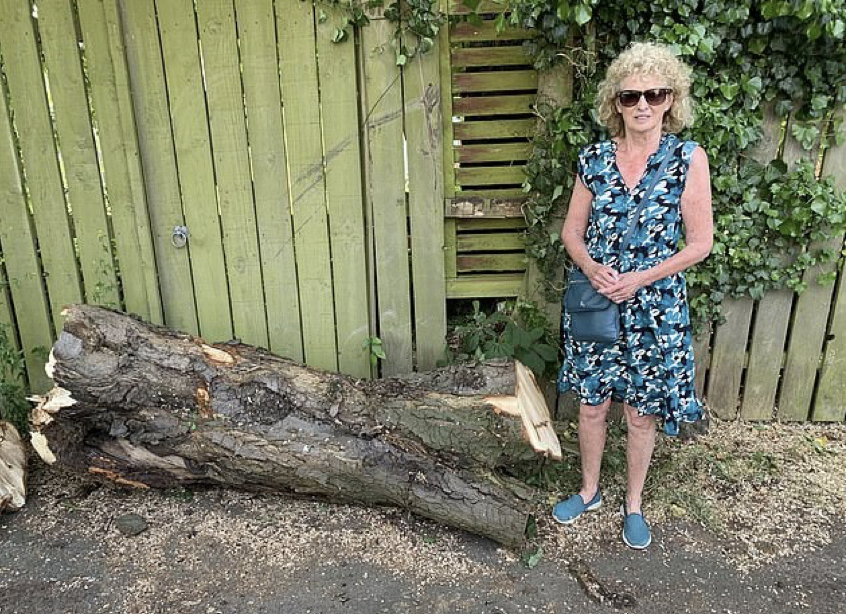 Astonished by his survival, medical professionals cautioned Mr. Myers that the full extent of the trauma may manifest over time. Despite developing a slight limp and experiencing ongoing discomfort, he remains hopeful that the worst is behind him.
Regarding the incident, Jayne Charlton, North Yorkshire Council's interim head of highway operations, confirmed that they are actively investigating the incident. The fallen branches from the horse chestnut tree had obstructed a public footpath,
and the council promptly responded by closing the area and clearing the debris. Contact has been made with the landowner to address their responsibilities, particularly since the tree is subject to a Tree Preservation Order.
This heartwarming story highlights the incredible bond between a man and his devoted terrier, as Buddy's unwavering determination and heroic efforts saved Mr.