Pets
Woman commemorates her dog in a uniquely endearing manner by getting a heartfelt tattoo.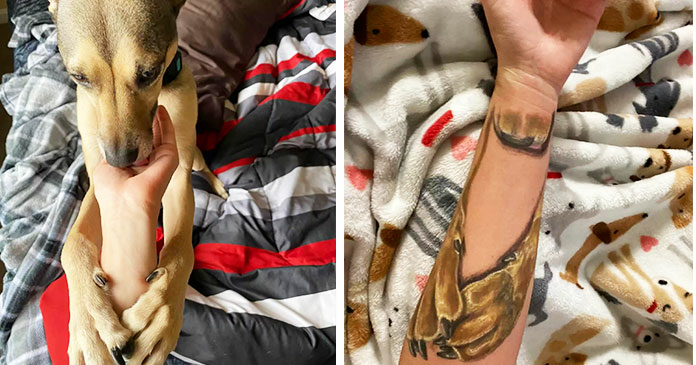 When a dog passes away, he leaves a void that is not easy to be filled. We believe that our departed beautiful souls are waiting for us on the rainbow bridge. But for the time we are here, we devise unique ways to remember them.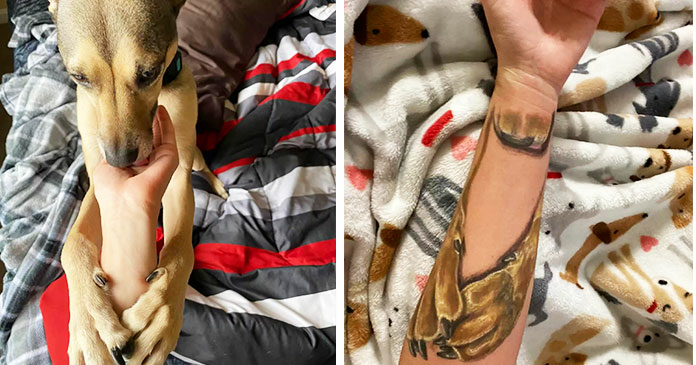 Like Anna Halcin who was quite inseparable from her dear dog, Sebastian. They spent six long and happy years and the dog was always there for her through the thick and thin of life.
Sebastian used to show his love towards Halcin in different ways. He even invented one sweet gesture where he would be walking very perfectly and wrap his little paws around Halcin's arm. Halcin said that he loved giving her arm a hug.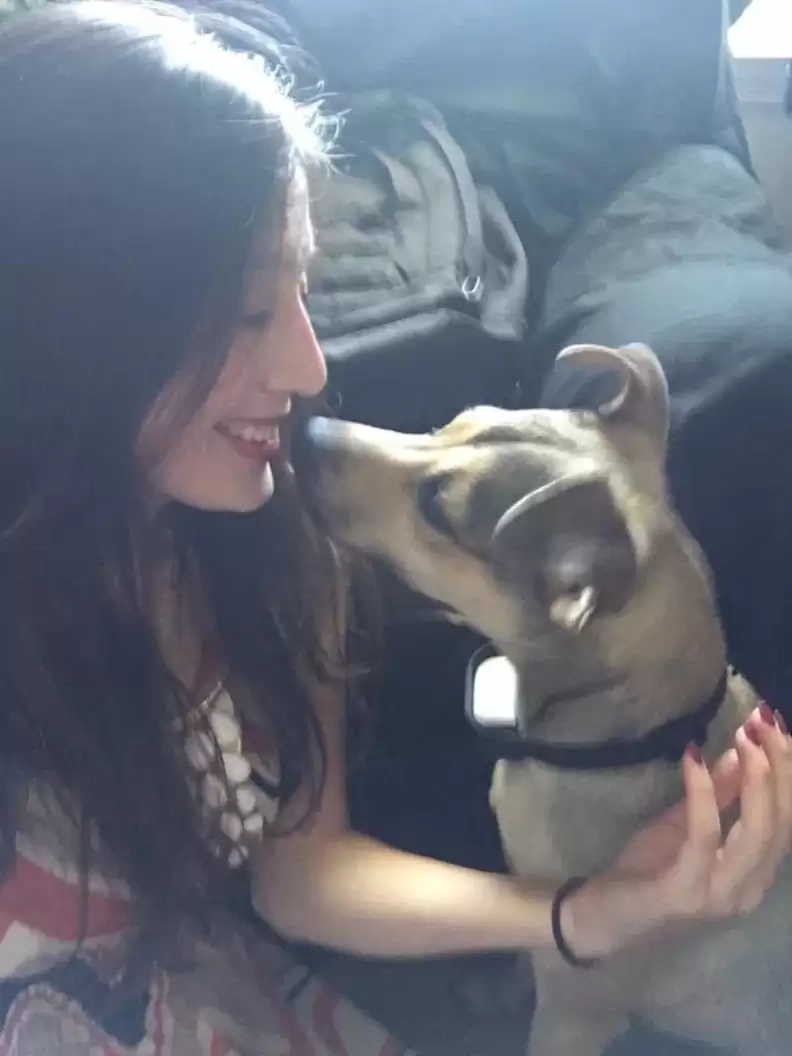 They were very happy together but that happiness did not last long as Sebastian passed away last year leaving Halcin heartbroken.
She was unable to think of the fact that she was so far away from his beloved pet. But she found a very unique way to remember Sebastian and made him a forever part of her.
Halcin said that she wanted something that was always with her and a tattoo seemed to be just perfect. The design which she chose was Sebastian's favorite pose.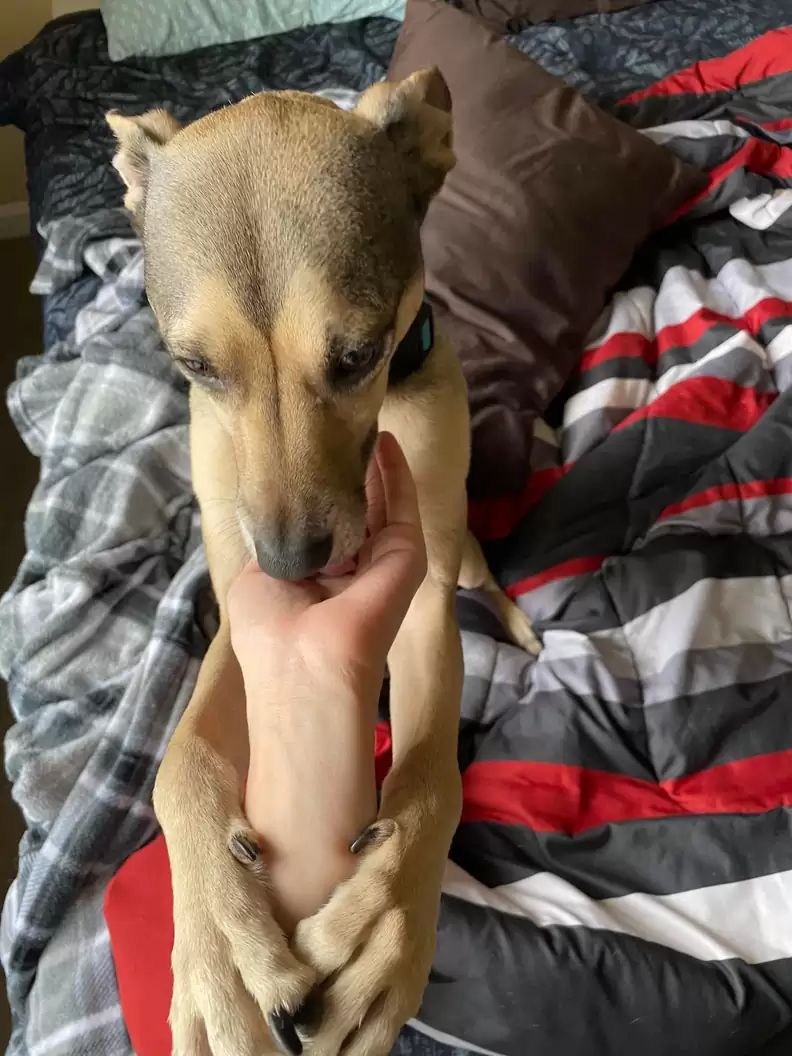 So she has the image of Sebastian on her arm embracing herself. She said that every time she looked down, it was like he was hugging him and that helped her to cope with the loss.
Though Sebastian is gone, he is still there bringing smiles and comfort to her. Through the tattoo, Sebastian has made way to other people's hearts as well. There was an outpouring of well wishes and applause for both the tattoo and the sweet little dog after Halcin shared the body art with the pet loss support group online.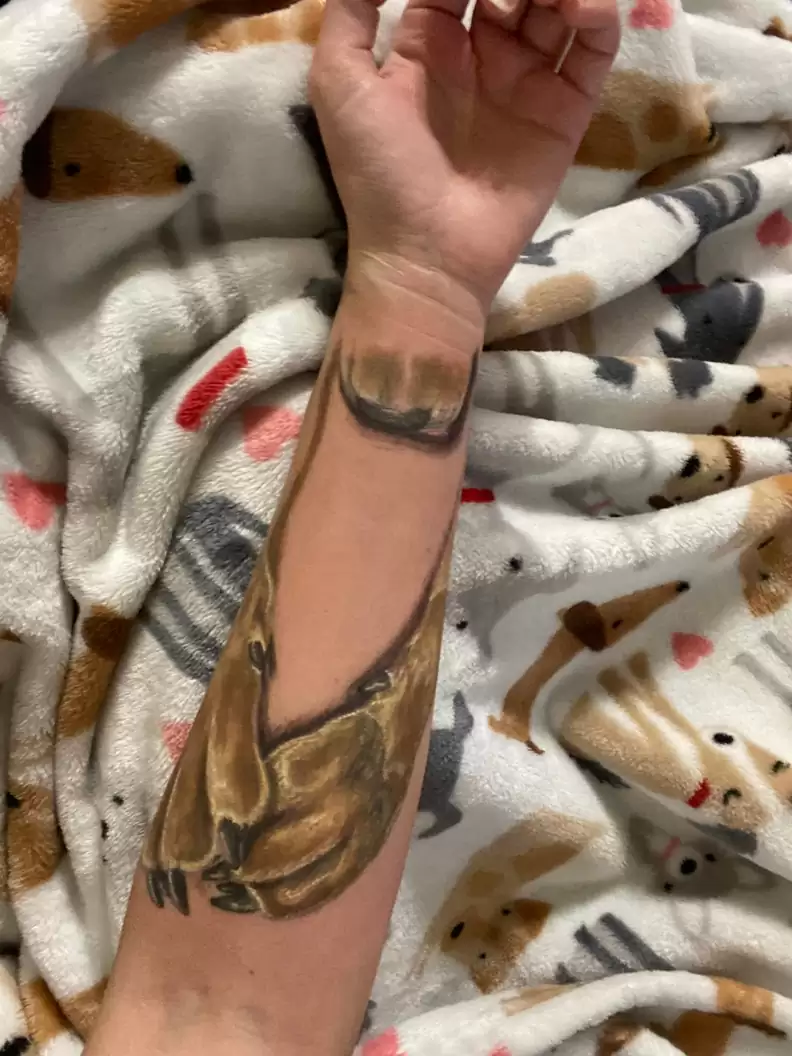 It is really a very sweet gesture by the owner.