Pets
"Unlikely Bond: Blind Staffie Discovers Lifelong Companion as Guide"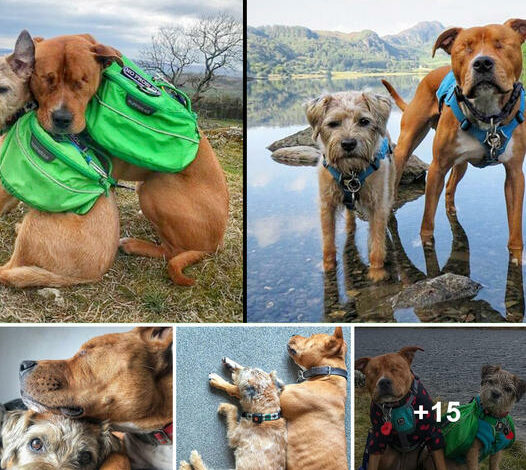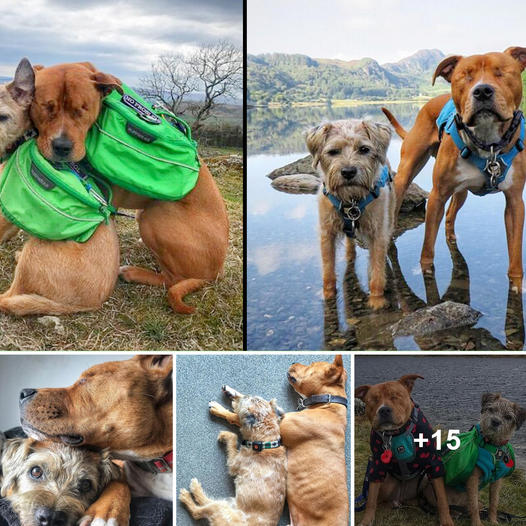 While volunteering at a local animal rescue organization, Jess Martin developed an affectionate bond with a charming Staffordshire terrier named Amos, who happened to be blind since birth. Despite his unique condition, she wanted to help him find a forever home, but it seemed to be a challenging task. So, Jess decided to foster Amos temporarily until a suitable family came along. However, as days passed, Amos became an integral part of her life and home, which had a profound and lasting impact on the pooch's life.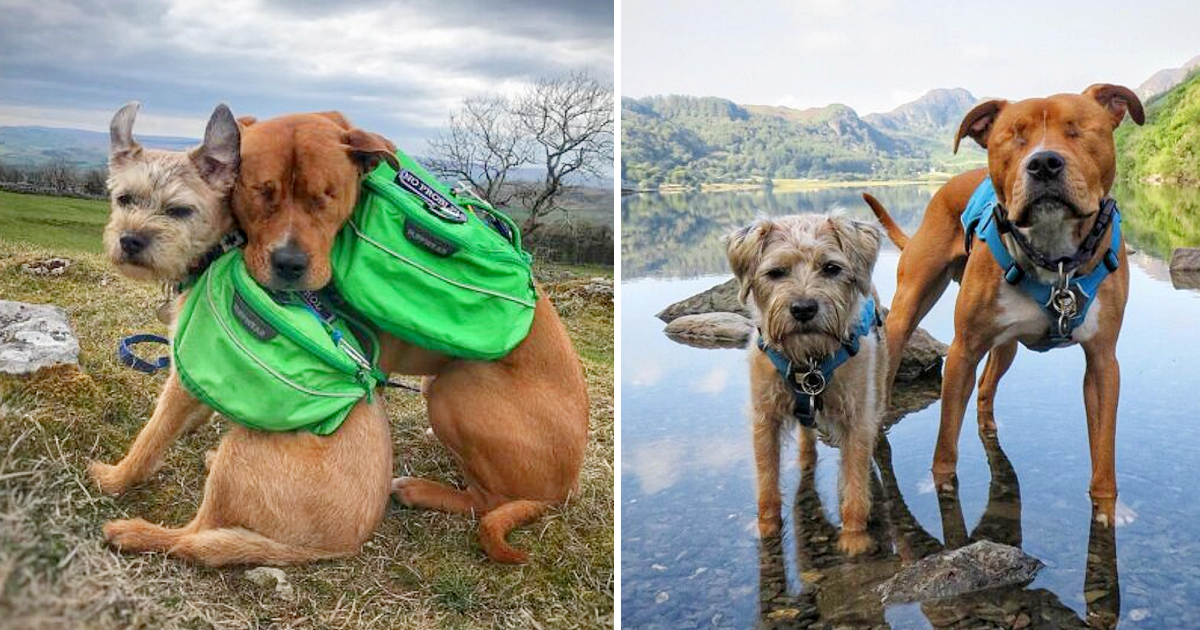 Jess was worried about how her beloved 9-year-old terrier, Toby, would react to his foster sibling. She and Toby had been on some unforgettable adventures together and had developed a strong bond, so the idea of expanding their small family was daunting. However, after a few days of uncertainty, Toby and Amos began to develop a friendship.
Amos had never experienced living in a home before Jess took him in, as he had spent his entire life in a rescue facility. As a result, he struggled with even the simplest tasks such as finding his water bowl and was terrified by everyday sounds like the TV. Being blind added to his challenges, and he often bumped into walls.
Initially, Toby was skeptical about Amos, but something remarkable happened. Jess noticed that Toby would gently nudge Amos in the right direction when he saw him struggling to find his water bowl. Over time, this evolved into Toby becoming Amos's unofficial guide dog. Jess and her family were thrilled to have another beloved companion in their midst.
As Amos grew older, he was examined by an eye doctor who discovered that his eyes were causing him daily pain and discomfort. The most compassionate decision was to remove them, which left Amos completely blind. However, Toby stepped up to the plate and took on the role of Amos's guide dog, helping him navigate his way around his new surroundings.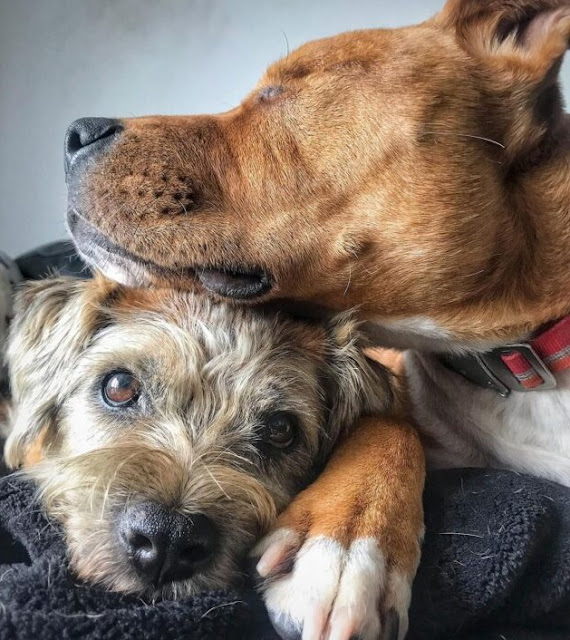 Initially, Amos felt uneasy when he started strolling with Toby. The sounds around them would scare him, and he would need to take frequent breaks to regain his composure. However, Toby would patiently lie down beside him until Amos felt ready to proceed.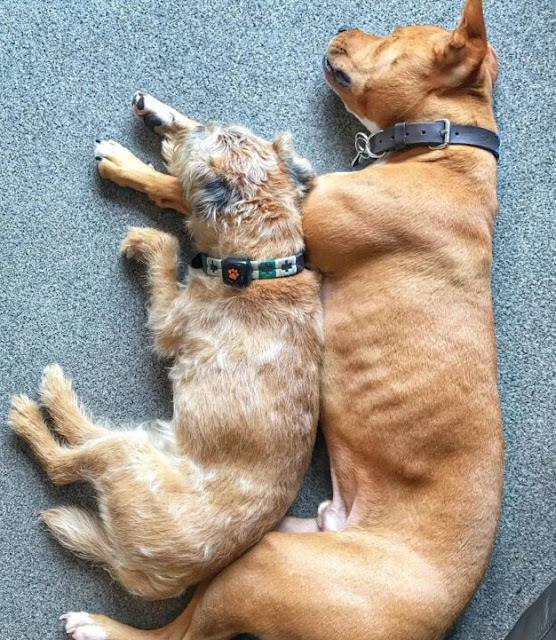 Going on hikes with their furry best friend is now a beloved activity for Toby and Amos. Toby takes charge, using body bumps and nudges to guide Amos along the hills, and helps him get back on track if he strays. They have built a strong bond and understand each other's limitations. Although Amos has become quite skilled at hiking, he still needs to work on his social skills around other dogs. Toby plays the role of mediator during these interactions because Amos struggles to communicate like other dogs. Jess and Toby work diligently every day to help Amos improve his socialization skills.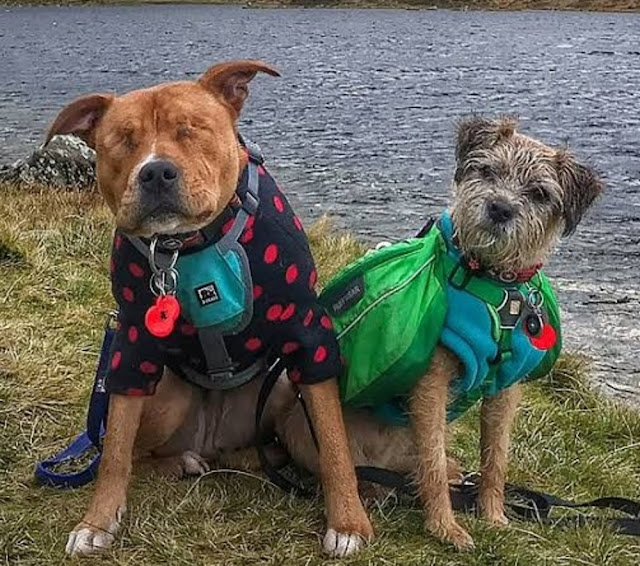 Without a doubt, Amos couldn't have found a better guide and protector than Toby. Their bond was unbreakable and they knew they had found a friend for life.
After a long and anxious wait, Max, beloved pet of the family, finally returned home after being missing for almost sixty days.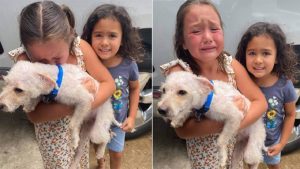 When Max went missing in San Antonio, Texas, his family was worried they would never see him again. However, hope was restored when the Bexar Regional Sheriff's Office received a report of a stray dog in the neighborhood. Perez, a member of the office, recalled seeing a poster for a lost dog named Max in the area. Perez quickly arrived at the location where the stray dog was found in hopes that it was Max.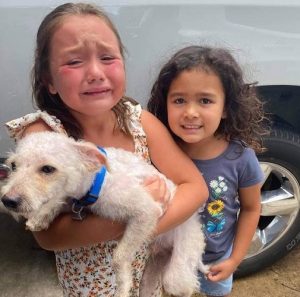 Max indeed stayed with Limelight Media and promptly got in touch with the family to confirm that the pet was theirs. The owners were then told to come and take their pet home. It is still a mystery how Max managed to survive on his own and his family was thrilled to reunite with him. One of his human siblings couldn't contain their emotions and cried while hugging Max tightly.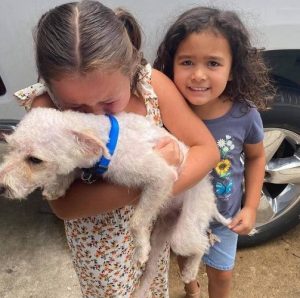 Perez and some kind-hearted individuals helped Little Max find his way back home. A Good Samaritan reported seeing him in the area, which brought relief to his family who were worried about their missing pet. Losing a dog can be quite distressing since they are typically kept as domestic pets. The sheriff's office shared the heartwarming reunion on Facebook, and the post quickly went viral with over 1,500 shares.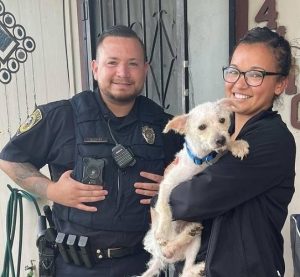 According to a reviewer, it is an indescribable experience to witness the expressions of these petite females. These small beings have a remarkable influence on our emotions. Policeman Perez deserves appreciation for bringing the children back to their parents. I hold high regards for him. The story has touched the hearts of many people online. The young girls were overjoyed to meet their friend again.