Pets
Someone Left A Dog Tied To The Fence With A Note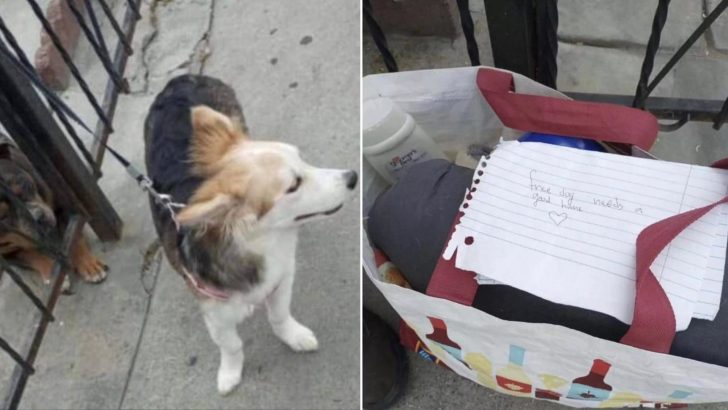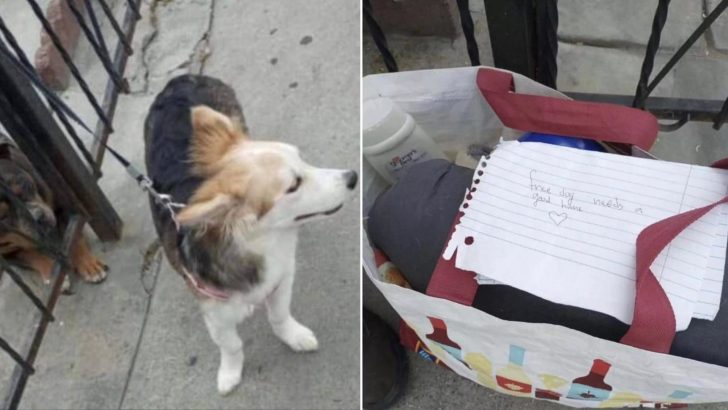 It's simply heartbreaking how many dogs are abandoned each day. Left alone on the streets and wondering why the person they loved the most in the world did not want them anymore.
In some places, the situation is so serious that you can find abandoned dogs almost anywhere.
This is exactly what happened to a man from Southern California, USA, who came back home only to find a random dog tied to his fence with a note.
Someone Left Her With A Note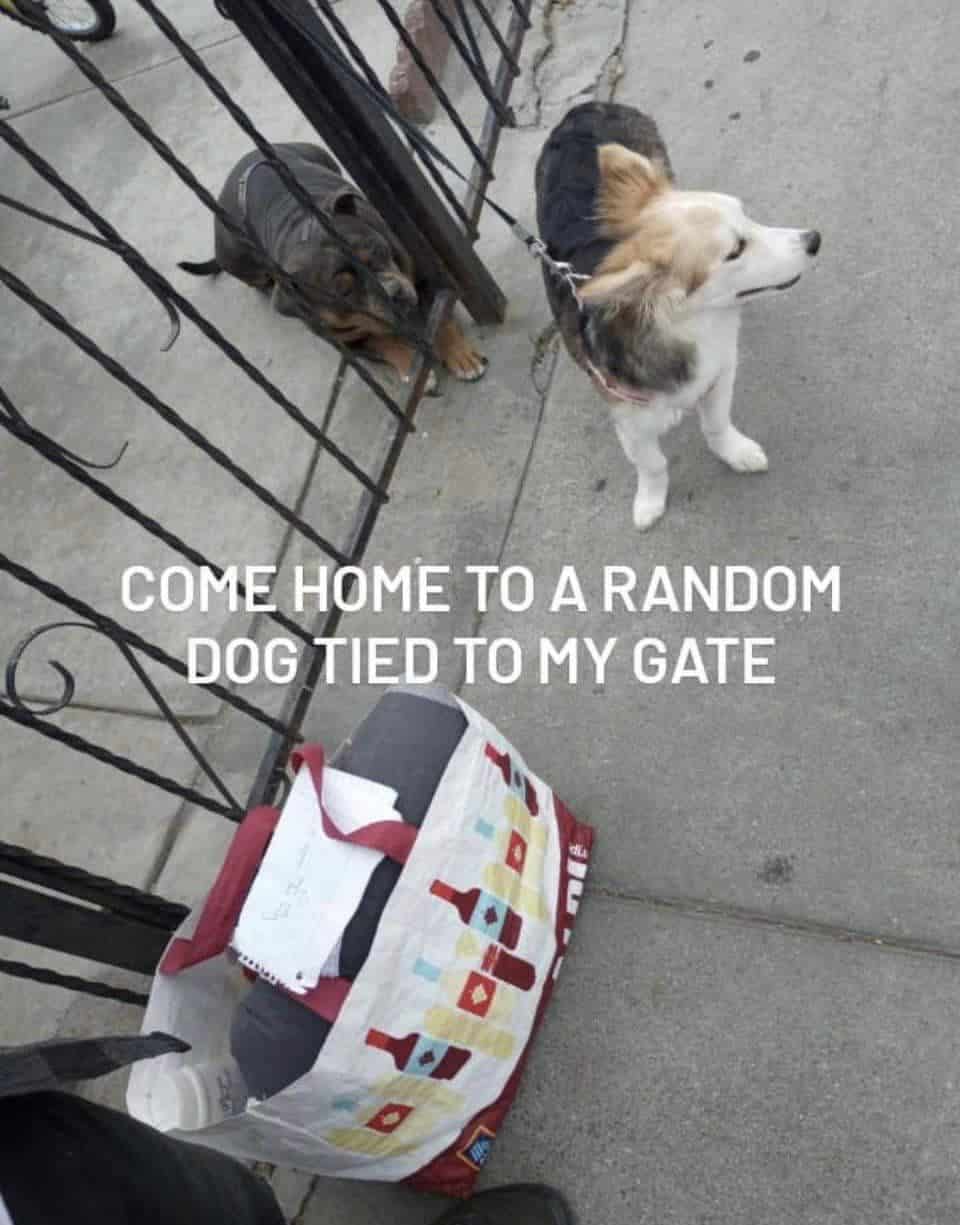 Completely surprised, he approached the pup, whom he had never seen before.
The little dog perked her ears and started wagging her tail in relief that someone came to her rescue.
Next to her were a small bag with what seemed to be all her belongings, and a handwritten note on top of it.
The heartbreaking note read:
"Free dog, needs a good home."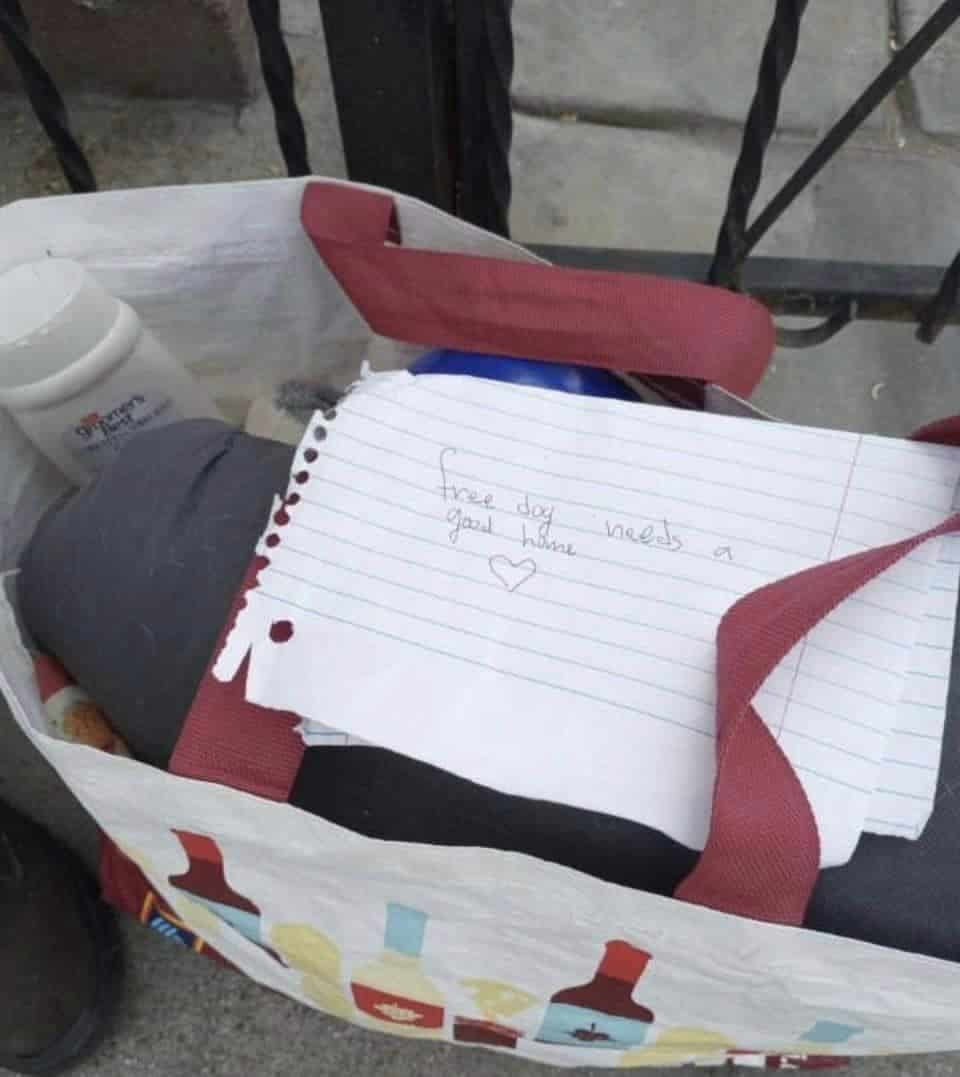 Even the small dog that lived there was surprised to see this furry friend.
The man had no idea who left her there or how long she was tied to his fence, but he knew that she needed help.
He posted the photo of the little dog and a heartbreaking note on his social media, hoping someone would be able to help.
The post thankfully reached Suzette Hall, the founder of Logan's Legacy dog rescue, in Irvine, California. 
She immediately sprung to action and two of her volunteers drove as fast as they could to pick up this precious dog.
The dog still had a harness on and the bag was filled with her favorite toys and food. When Hall's volunteers finally came, the dog was very happy and thankful to be rescued.
"She was so excited, she just melted in their arms," Hall said.
Looking For A New Home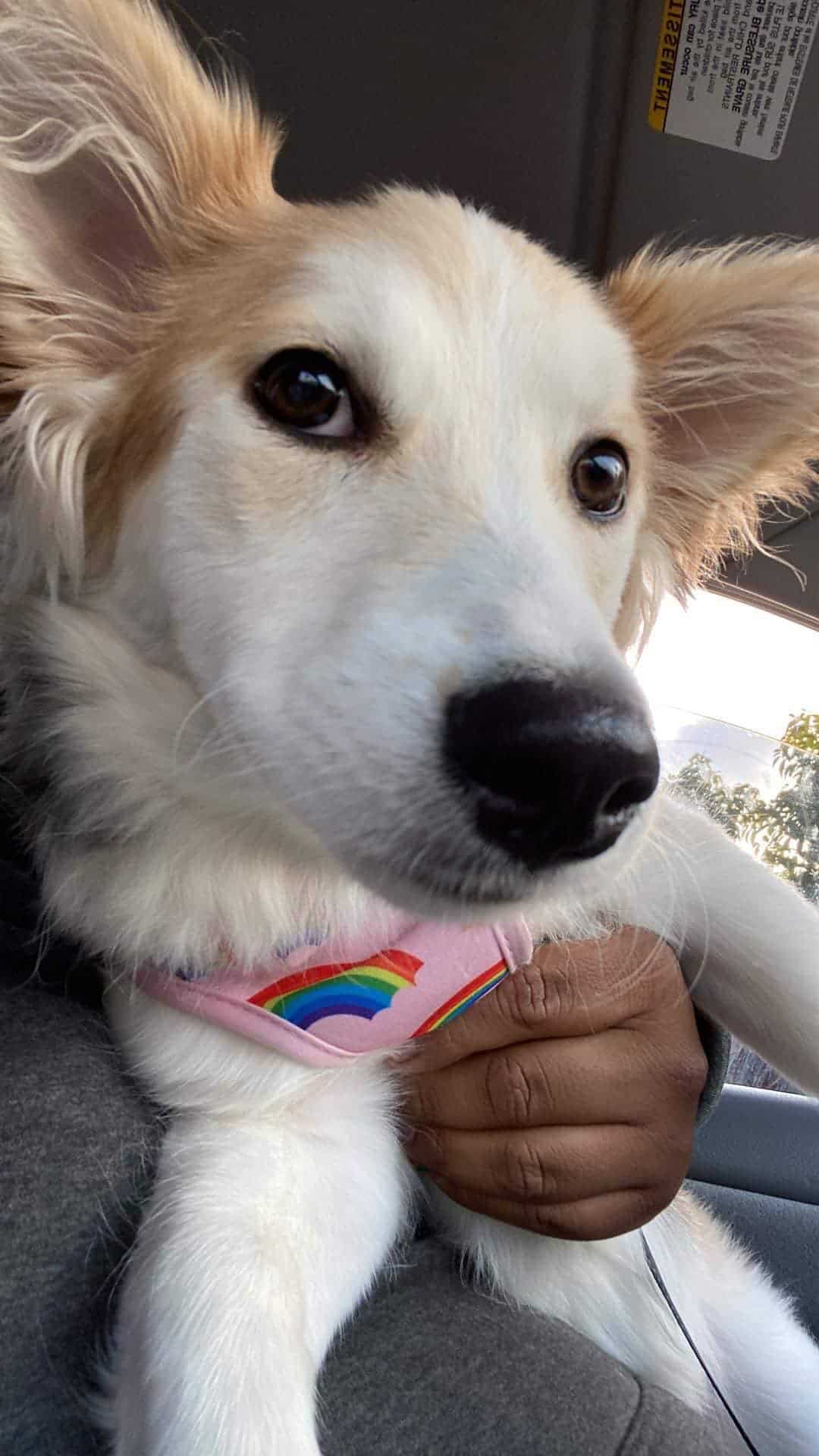 They took the dog, later named Halo, to Camino Pet Hospital to have her professionally checked up, according to Hall.
They found out that she was a four- to six-month-old Corgi/Sheltie mix. To their surprise, she was also completely healthy.
"She was spotless," Hall noted. "She didn't have a single flea on her."
This was a clear sign that their previous owners did care for this dog, but for whatever reason, they had to give her up.
Why did they leave her tied to a random man's fence rather than bring her to a safe shelter we will probably never know.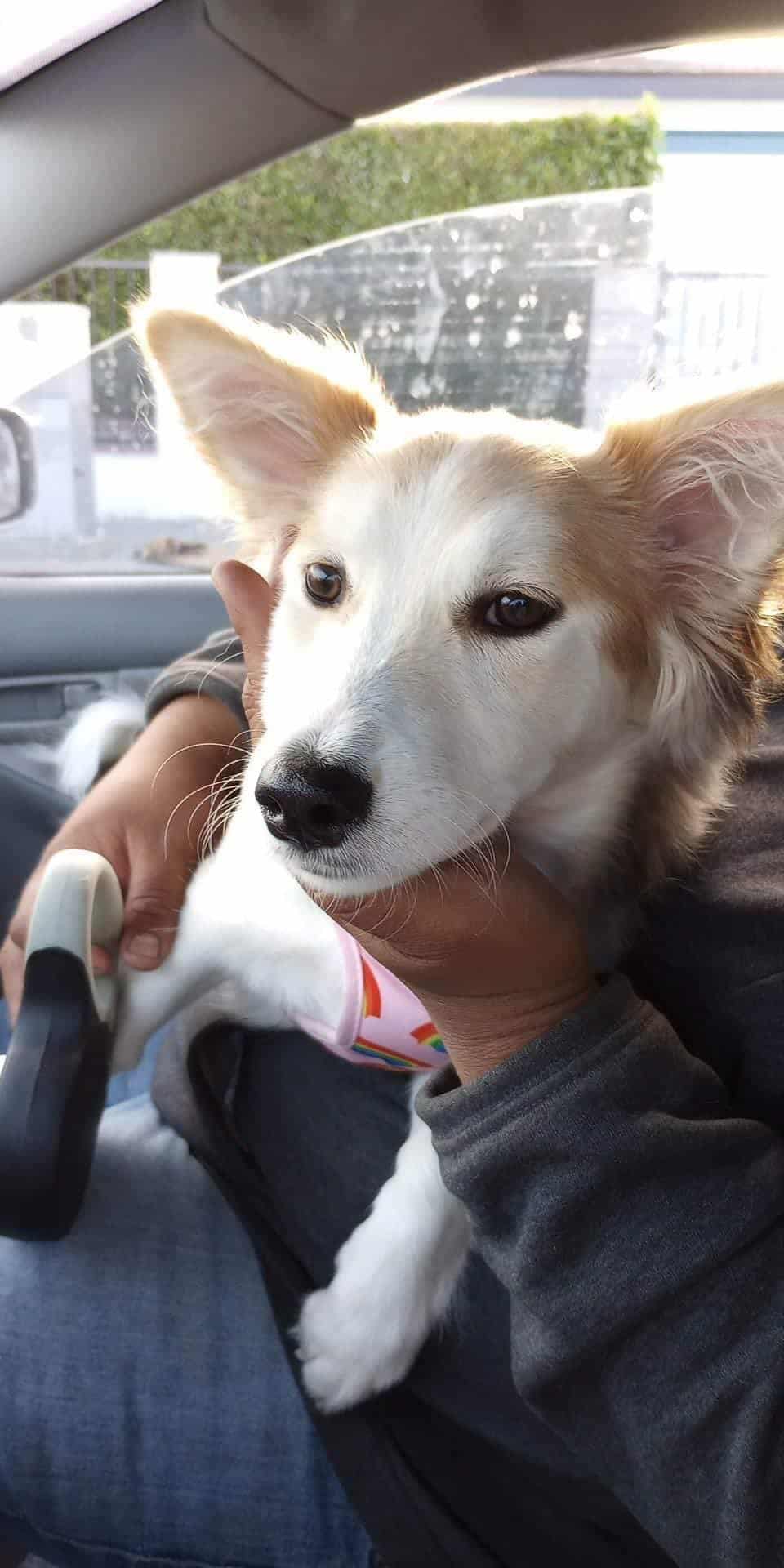 Halo was not even a year old, and she had already lived through a traumatic experience. Suzette promised to find her a loving home that she absolutely deserves.
"She's just a love. I can't wait for her to finally be home," Hall said.
Halo hasn't been adopted yet, but I am sure that a sweet girl such as her will find a good home very soon. One that will never abandon her on the side of the road.
You can get in touch with Suzette Hall on Facebook or Instagram for more information about little Halo.