Pets
"Army Veteran Christy Gardner Empowers Vets with Service Dogs Through Mission Working Dogs"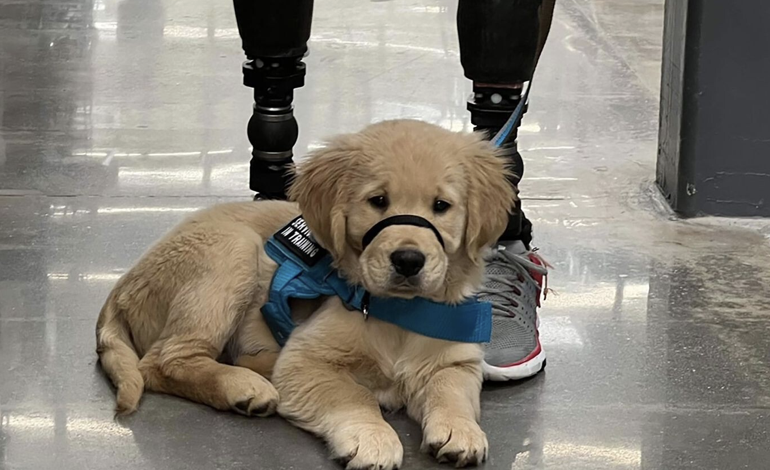 Christy Gardner, an Army veteran, has dedicated her life to training service dogs for fellow veterans through her organization called Mission Working Dogs. After losing both her legs while on duty, Gardner experienced feelings of helplessness and a sense of purposelessness.
However, her life took a transformative turn when she discovered the profound impact of a service dog that she credits with saving her life. This inspired her to match other veterans in need with their own service dogs.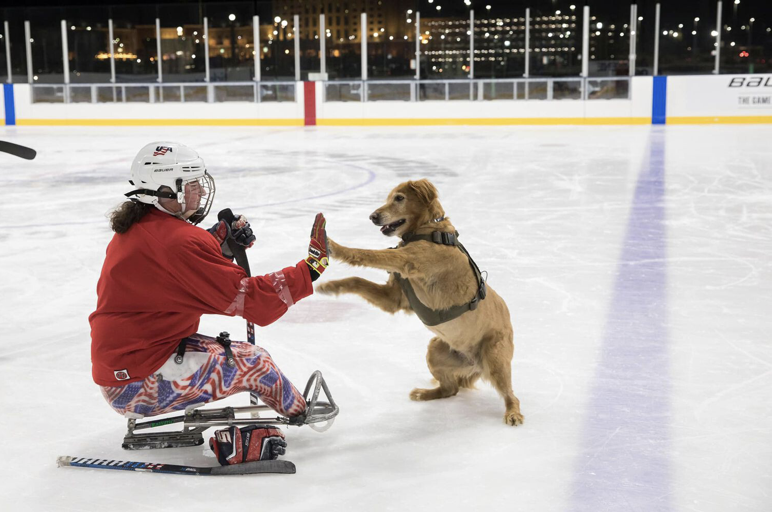 Gardner's lifelong dream was to serve in the Army, but her aspirations were cut short by her injuries, leaving her feeling useless. As a sergeant in the military police, she was stationed in hazardous zones overseas on a peacekeeping mission in July 2006 (the specific location remains undisclosed).
During a foot patrol, her unit was attacked by locals, resulting in a multitude of severe injuries. She suffered spinal cord damage, organ damage, trauma to her limbs, face, and head, including two skull fractures, facial fractures, a broken jaw, and the loss of two fingers and both legs.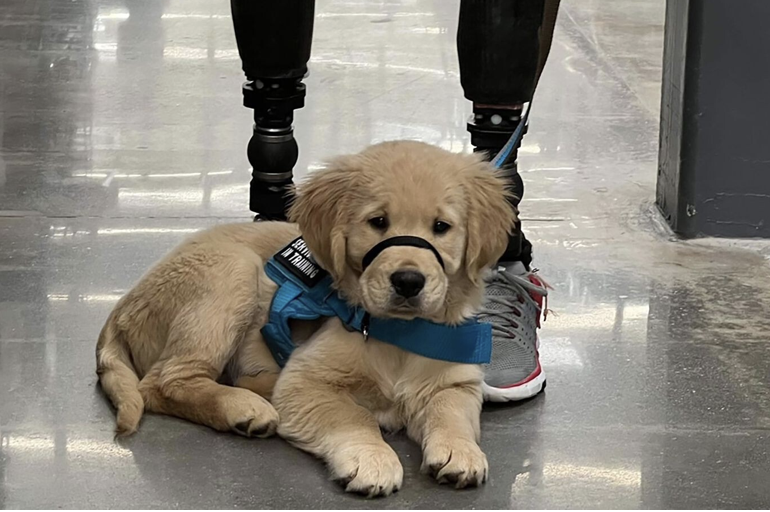 Following her injuries, Gardner spent approximately a year and a half in the hospital, where the polytrauma team delivered a devastating prognosis. They informed her that she was 100 percent disabled and would never regain her independence. The team painted a bleak picture, stating that she would be reliant on her parents or a caregiver for the rest of her life.
Simple activities such as living alone, walking, riding a bike, swimming, or cooking were deemed impossible due to her disabilities. This prognosis was disheartening for Gardner, who found it difficult to accept the idea of a life devoid of activity and self-sufficiency.
It was during her time at Walter Reed Hospital that Gardner was introduced to the idea of a service dog. Moxie, a golden retriever, became her companion and assisted her with mobility and seizure alert tasks due to her epilepsy, which developed after her brain injury.
Gardner considers Moxie a lifesaver and credits her with restoring her independence and reigniting her motivation to live. The presence of Moxie inspired Gardner to raise puppies and ultimately become a certified dog trainer to extend the same life-changing support to other veterans.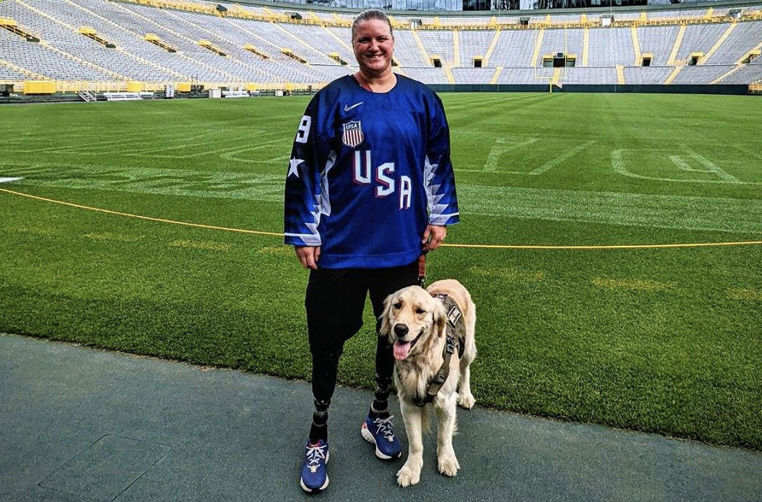 In July 2020, Gardner established her non-profit organization, Mission Working Dogs. The organization began with just four dogs and has since grown to encompass 58 dogs. Next month, Mission Working Dogs will inaugurate a new 10-building, 12-acre campus near Gardner's home in Oxford, Maine.
Through her program, Gardner has already graduated thirteen service dogs, with approximately 75 percent of them working with veterans. She focuses on training dogs for post-traumatic stress disorder (PTSD) service and mobility assistance.
The impact of Gardner's service dogs has been profound. During the pandemic, two veterans from the program's first graduating class attributed their survival to their canine companions. Gardner finds fulfillment in knowing that her organization has made a difference and saved lives, emphasizing that she doesn't require gratitude but cherishes the knowledge of the positive impact her work has on veterans.
Gardner works with various breeds, including golden retrievers, Labradors, standard poodles, doodles, shepherds, and mixed breeds. Training these highly skilled dogs typically takes around two years, during which they learn tasks such as opening and closing doors, operating lights, and even assisting with carrying groceries. The joy Gardner experiences in witnessing the dogs' learning process is immeasurable.
She recalls a heartwarming experience with one particular dog that lives with her. The dog has already formed an incredible bond with his veteran during overnight stays, motivating the individual to make positive changes for himself and his family. Gardner finds the deep connection between the dogs and their owners to be a beautiful and potentially life-saving phenomenon.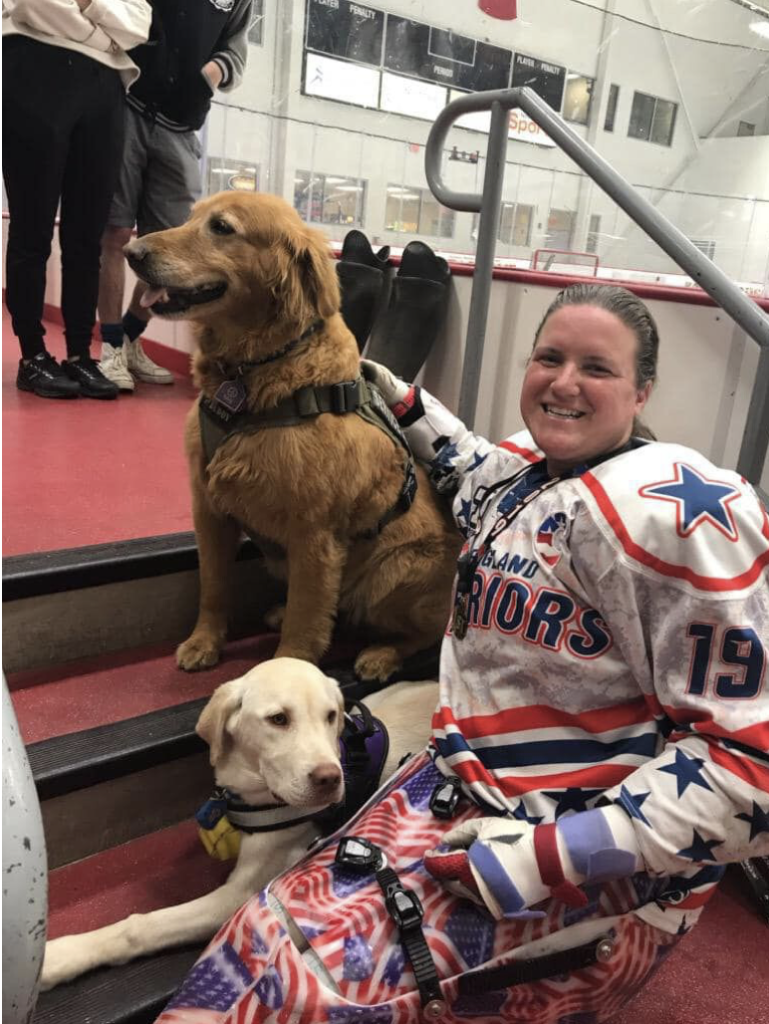 While Gardner's first service dog, Moxie, passed away last year, she adopted another service dog named Doug in March 2020. Through years of intensive physical, occupational, and speech therapy, Gardner has regained her active and athletic lifestyle.
She engages in activities such as snowboarding, water-skiing, surfing, and para-ice hockey, in which she has participated as a member of the Paralympics team for 13 years. She has also set records in wheelchair shot put and competes in track and field events.
Gardner's inspiring journey has been immortalized in print through two children's books penned by Eileen Doyon. These books are based on a puppy born with an unusual front leg that Gardner saw potential in and trained as a working dog.
"Lucky, Little Guy, Big Mission" was published in 2021, followed by its sequel the previous summer. Half of the proceeds from these books support Mission Working Dogs. Gardner and Doyon have completed the third installment and are currently seeking a sponsor for its publication.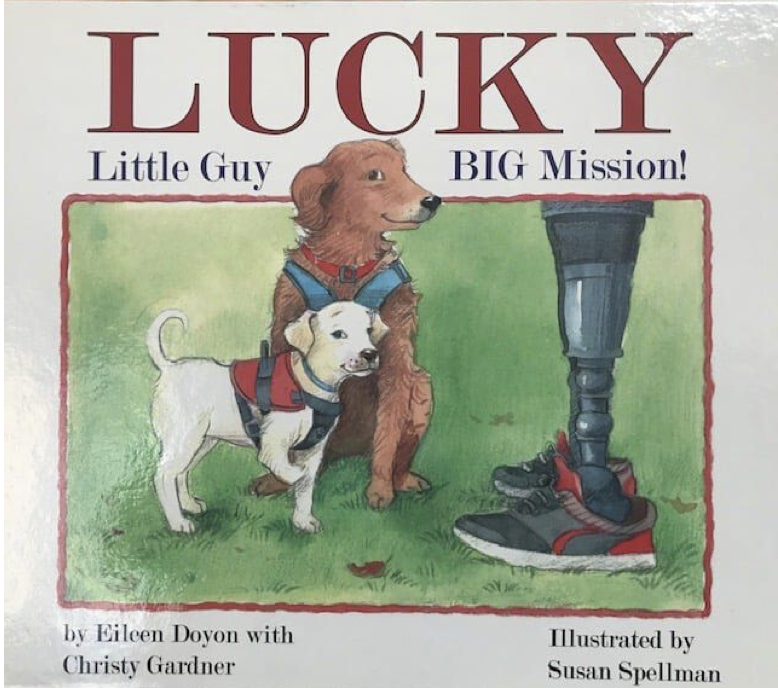 "Christy is so inspirational," says Doyon, 65, of Portsmouth, New Hampshire. "She takes no excuses. She always is there willing to help. Even though she has no legs, she'll outwork and she'll outdo a lot of other people. She does for other disabled people to help them and to show them what they can do and what they can be. She's always helping out other disabled vets to let them know that life can be better, life can be good — and for them not to give up on their dreams."